Yankees: 4 Under-the-Radar Yankees Pitchers to Watch During Spring Training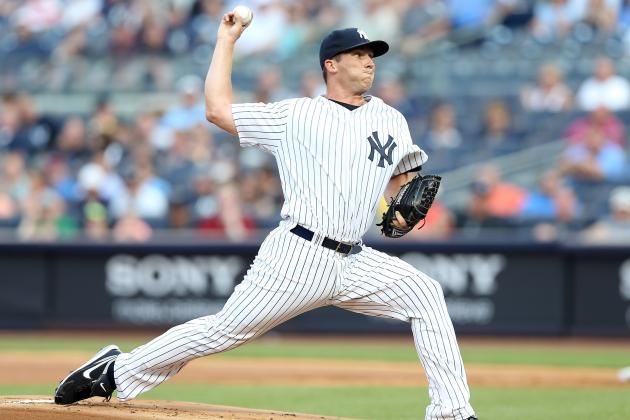 Elsa/Getty Images

Amongst all the recent rumors surrounding New York Yankee third baseman Alex Rodriguez, fans must keep something in mind: There are only 13 days until spring training begins.
And with the beginning of the new season, the Yankees have a new set of pitchers flying under the radar to keep an eye on.
Each year brings a new season with new players and stories to follow, and this spring shouldn't disappoint.
With new holes at catcher, third base, and right field to fill, there will be plenty of new developments for fans to watch when opening day comes.
But let's not get ahead of ourselves.
Here's a list of four of the best pitchers New York has flying under the radar.
Begin Slideshow

»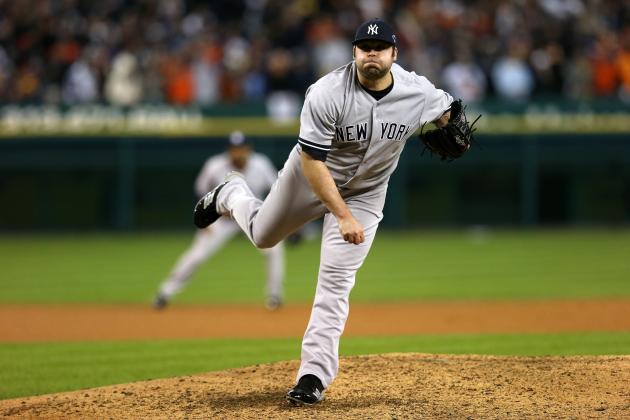 Jonathan Daniel/Getty Images

In 2007, the thought of Joba Chamberlain being irrelevant would be quickly dismissed.
Chamberlain was on the fast track to success, and in his first three seasons in New York he continued to build into a power pitcher.
However, over the past two years injuries have hampered Chamberlain and he has quickly disappeared from the spotlight.
With Tommy John surgery and a gruesome ankle injury in his past, Chamberlain will be looking to move forward.
The right-hander will be turning 27 years old this season and he has continued to work to become the pitcher he once was.
Look for a new-and-improved "trim-looking" Chamberlain this spring.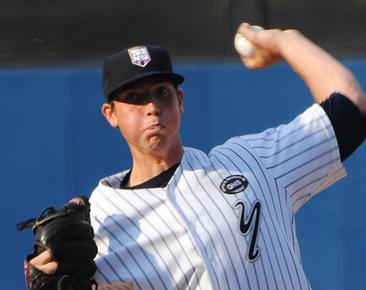 An A-Blog for A-Rod
Standing at 6'6", it might be tough for Nik Turley to be unseen this spring.
Aside from his height, Turley was a strong producer in the Yankee farm system winning 10 games and pitching in over 100 innings with the Tampa Yankees and the Trenton Thunder.
Turley has a fastball in the low-90s with a solid curve ball and changeup.
What is even more impressive about Turley is his control—the lefty only walks 3.5 batters per nine innings.
Turley isn't expected to arrive until 2014, but look for the tall southpaw to make some noise.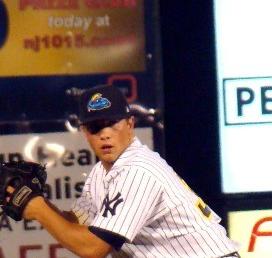 Thunderbaseball.wordpress.com
Reliever Mark Montgomery may be the one pitcher flying the furthest under the radar this spring.
The right-hander finished the season much like Turley, moving from Tampa to Trenton. However, Montgomery was simply lights out.
In 64.1 innings, Montgomery finished the year with 99 strikeouts and a 1.54 earned run average.
Montgomery has a low-90s fastball, but a nasty slider is why he has seen so much success.
Whether or not Montgomery makes the big league squad will hinge heavily on his performance this spring.
Expect to see the 22-year-old turning heads early on in the spring.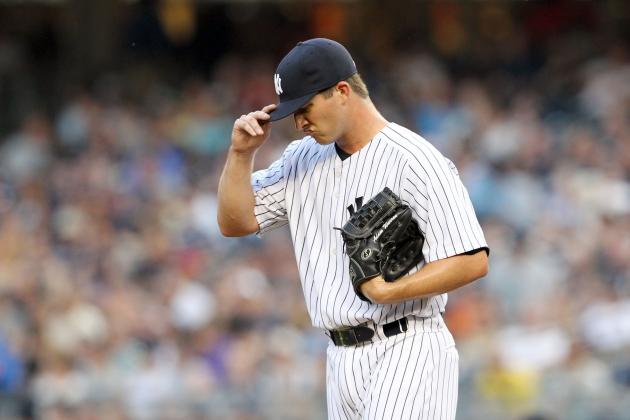 Brad Penner-USA TODAY Sports

Much like Chamberlain, starter Adam Warren isn't exactly a young raw talent.
The 25-year-old has worked his way through the farm system since 2009, and had his major league debut last season.
Although his debut didn't go so well (2.1 innings, six earned runs), Warren bounced back in Triple-A Scranton/Wilkes-Barre.
Warren finished the 2012 season in Scranton/Wilkes-Barre with a 3.71 ERA and recorded only 46 walks in 152.2 innings.
Many people will be looking at David Phelps, another young starter who saw success in his first season in the big leagues, but Warren has a chance to surprise many people this season.
While the eyes are on Phelps and his competition at a spot at the end of the rotation, Warren can quietly do his work to make the team.
Warren doesn't have any amazing power pitches; he is more of a command pitcher who can eat up innings.
Look to see Warren do just that—not wow anyone with a curveball or fastball, but rather quietly, and effectively, get batters out.