FIFA World Rankings Place Brazil 18th, Reinforce Flawed Nature of System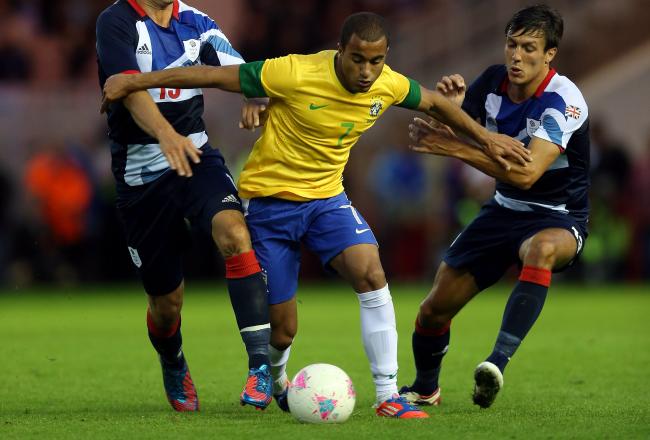 Julian Finney/Getty Images
The new FIFA/Coca-Cola World Ranking is out, and once again the system has shown itself to be flawed.
That's the nice way of saying it. To put it more bluntly, any ranking of international football teams that places Brazil 18th is little more than a joke.
See for yourself. Over at FIFA.com, Brazil is currently ranked No. 18—for the second straight month, no less—among international football teams. Really.
Spain and Germany occupy the top two spots in the Jan. 17 rankings. No surprise there. Spain has won three straight major international tournaments (two European Championships and the 2010 World Cup), and Joachim Low's Germany has been major a contender on the world stage for more than two years.
Argentina and Italy are third and fourth, respectively, and those choices are defensible, if not ironclad. Further down the list, though, the rankings take a turn for the sillier.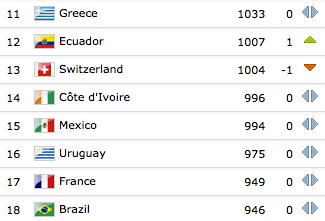 Colombia sits in fifth place, and England, Portugal, Holland, Russia and Croatia round out the top 10. Holland, as you'll recall, lost all three group matches at Euro 2012 in spectacular fashion, while Russia and Croatia also crashed out of the competition at the group stage.
It's only worse from there. Greece, according to FIFA, is the 11th-best international team in the world. And Ecuador, Switzerland, Ivory Coast and Mexico, again according to FIFA, are all better than Brazil.
It bears repeating. Brazil, the five-time World Cup champion and the best, most successful international team in football history, is ranked 18th.
So how did this happen?
The short version is that the system is flawed. B/R's Will Tidey explored the longer version in August, when England climbed to an all-time high of third place.
Here's part of what Will wrote then on FIFA's ranking formula:
P = M x I x T x C

M stands for the number of points the team would have collected in league play—so three for a win, one for a draw, none for a loss (two for winning a penalty shootout, one for losing one). I is the deemed "importance" of the match (World Cups count greater than friendlies, for example). T is a score given to the opponent based on their most recent ranking (200 for the team ranked first, 199 for the team in second, and so on). C is a weighting given to the confederation an opponent belongs to.
In this equation, a couple flaws present themselves immediately.
First, the I variable hurts Brazil directly and unfairly. As host of the 2014 World Cup, Brazil qualified automatically and thus will not play an qualifying matches. Qualifying matches are worth more in the rankings than friendlies, which are the only type matches Brazil will play besides the FIFA Confederations Cup this year.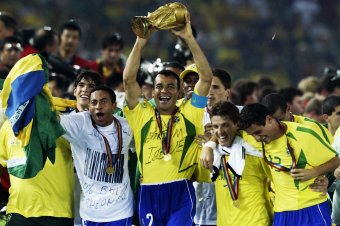 Alex Livesey/Getty Images
Thus nations like Colombia and Ecuador have their rankings inflated artificially while Brazil slides down the list.
Second, all matches at confederation-level tournaments are given the same importance. This means matches from Euro 2012 and the Africa Cup of Nations receive the same importance coefficient.
That's just silly. A match between Cape Verde and Angola (in the group stage of this year's Africa Cup of Nations) should not have the same importance coefficient as the Euro 2012 final between Spain and Italy. It just shouldn't.
In truth, these rankings mean little. They will be shaken up throughout the year by the Africa Cup of Nations, FIFA Confederations Cup and various World Cup qualifying matches across the globe.
Still, ranking Brazil 18th can only cast doubt on the legitimacy of the system.
This article is
What is the duplicate article?
Why is this article offensive?
Where is this article plagiarized from?
Why is this article poorly edited?