5 WWE Divas Who Need to Step Up in Eve Torres' Absence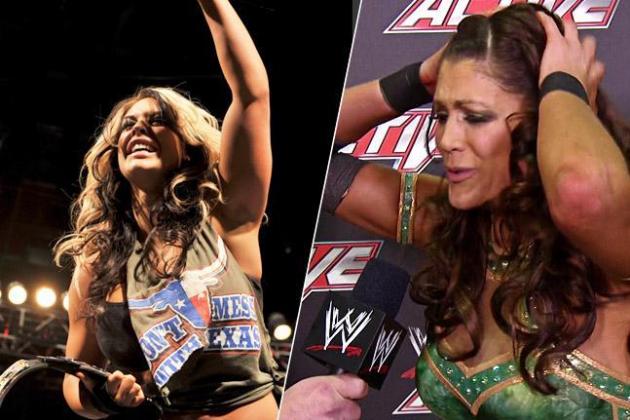 photo credit: wwe.com
With Eve Torres suddenly quitting WWE, there is a need for a new top heel diva in WWE.
Who will it be?
The divas division has not been a focus of WWE's for quite some time, but perhaps a current diva will step up and challenge new champion, Kaitlyn.
While there are not many current divas in WWE right now, some can be utilized a lot better.
Only divas on the main roster were considered for this list.
Here are 5 divas who should step up in Eve's absence and become the new top heel diva in WWE and bring the divas division back to relevance once again.
Begin Slideshow

»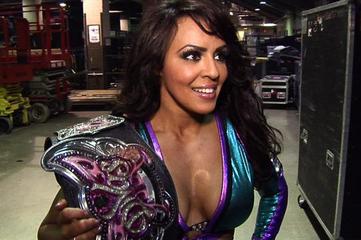 Can Layla get herself back into the title picture with a heel turn? (photo credit: wwe.com)
Layla is a former multi-time Women's/Divas champion who has proven that she can be a top heel diva in WWE.
When Layla was part of Lay-Cool alongside Michelle McCool, they were the highlight of the divas division when it actually mattered.
Since Layla has been a babyface recently, her attitude and character has been lame and boring. She was dancing with the Great Khali, and her promos were not nearly as interesting.
Since losing the championship to Eve Torres, Layla has not been very successful in her matches as WWE has decided to push Kaitlyn as the new top babyface.
Layla could easily blame Kaitlyn for taking the spotlight from her, turning Layla heel and taking Eve's place in the divas division.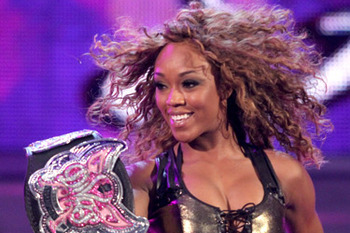 photo credit: wwe.com
Alicia Fox is an interesting character in that WWE doesn't always know how they want to use her.
With Eve Torres leaving, WWE can establish Fox as the top heel diva she once was.
I was in attendance for Alicia Fox's Divas championship win at Fatal 4 Way in June 2010 and I was really glad to see her win.
She had a great attitude and played the heel role well, but when WWE needed another face diva, they turned her. Now, that they need another heel diva perhaps they will turn her again.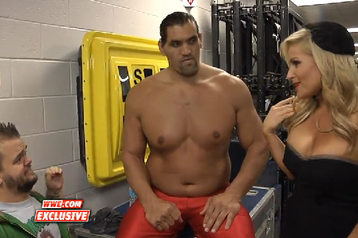 When will WWE start using Natalya more effectively? (photo credit: diva-dirt.com)
Arguably the most misused diva in WWE, Natalya has the perfect opportunity to step up in Eve Torres' absence as the top heel diva.
Natalya was one half of the divas of doom when Beth Phoenix was divas champion, allowing Phoenix to overshadow Natalya. When Eve Torres was pushed due to her storylines with John Cena and Zack Ryder, Natalya was overshadowed yet again.
Without anyone to overshadow her, Natalya should rule the divas division and be used more effectively.
For WWE to be using Natalya as a farting machine or the valet of the Great Khali is just a disgrace to her and her family.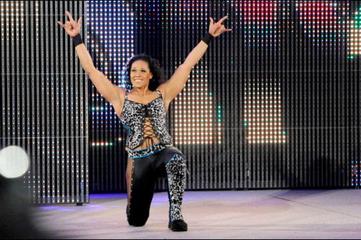 photo credit: wwe.com
Another misused diva from a legendary family, Tamina Snuka, can take over as the top heel diva in WWE.
Snuka was sparingly used during her tenure in WWE, but most recently was acting as Vickie Guerrero's bodyguard in her feud with AJ Lee.
Once again, WWE stopped this storyline sooner than it had to.
WWE decided to keep Ziggler and Guerrero heel, while also turning AJ heel, ending the feud with Guerrero.
Once again, Snuka is left without anything to do despite her in ring abilities that I can't help but attribute to her father, Jimmy "Superfly" Snuka.
Hopefully, WWE considers Snuka for Eve's replacement if they think Snuka can match up despite her poor mic skills.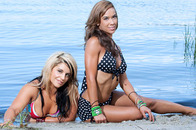 Will these two former friends feud over the divas championship now? (photo credit: wwe.com)
The final WWE diva who needs to step up in Eve's absence is arguably the most likely to do so since AJ has been part of a major storyline for a while now.
AJ turned heel when she screwed John Cena out of his match at WWE TLC 2012. As a result, it would make a lot of sense for AJ to join the divas division even more to become the champion.
AJ has a long history with Kaitlyn, making a match between the two inevitable. A WrestleMania match in her home state would work. Kaitlyn just won the Divas title in her hometown of Houston, Texas. It would make for great booking if she held onto it until she lost to AJ Lee in her home state of New Jersey.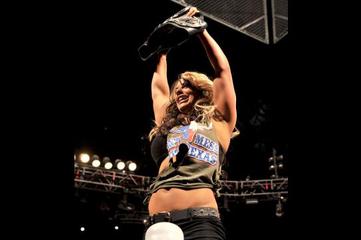 photo credit: wwe.com
While the divas division is limited in who can challenge Kaitlyn, there are still enough divas who WWE can choose from as their next top heel diva.
Then again, perhaps a diva from NXT will be promoted to the main roster now that Eve, Beth Phoenix and Kharma have all recently left WWE.
However, if WWE chooses to push someone on the current roster, these five divas should be at the top of the list.
What do you think? Who will step up in Eve Torres' absence? Please leave your suggestions, ideas and comments in the section below.
Sincerely,
Seth
Follow me on Twitter (@sethgutt) and check out guttwrenchpowerblog.com.
You can like GWP on Facebook here.
Also, tune in every Wednesday night at 9 p.m. EST on PWPRadio as I host OH YOU DIDN'T KNOW!? wrestling news and rumors at blogtalkradio.com/pwpradio.