New York Yankees: Available Right-Handed Bats Who Would Make Them Better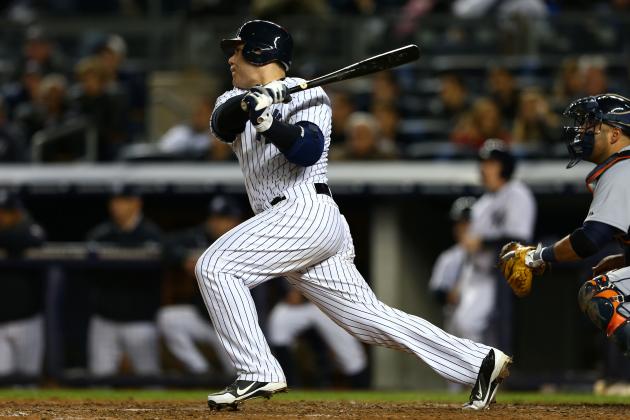 Elsa/Getty Images
Without Russell Martin and other departed free agents, the Yankees are heavily left-handed
The New York Yankees are a very left-handed hitting team that is slightly reliant on the home run and the short porch in right field. It's a mutual fit, as the Yankees build their lineup around the long ball and lefties get to pad their stats with fly balls that turn into homers at Yankee Stadium.
However, at the end of last season, it became apparent that the Yankees were too left-handed and too reliant on hitting baseballs over the fences to score runs. They are in desperate need of right-handed bats who can drive balls to the left-center field gap in the Bronx, and have started to address that issue by signing Kevin Youkilis.
With the DH slot and a platoon spot in the outfield still open (seeing as all three starting outfielders are lefties), there are multiple free-agent right-handed hitters that could improve the Yankees' depth next season.
Begin Slideshow

»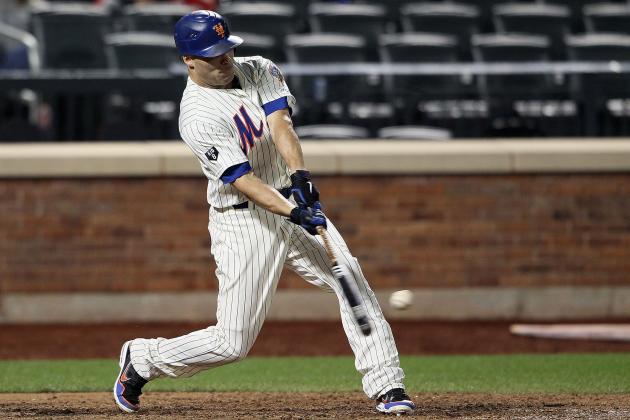 Alex Trautwig/Getty Images
Hairston could be a perfect fit for the Yankees' needs.
The Yankees have been targeting Hairston and seem to be very interested in acquiring his services. The only potential road block is Hairston's preference for a multi-year deal. The Yankees are looking to sign a player to fill the fourth outfielder role on a one-year contract.
Hairston hit a respectable .263 with 20 home runs in just under 400 at-bats as a Met last season. The 20 home runs are even more impressive considering he played his home games at the spacious CitiField. He would certainly give the New York lineup another powerful bat and also fills positional needs.
If the two sides are able to work out a deal, Hairston would presumably be the Opening Day DH and be able to fill in at a corner outfield position if needed.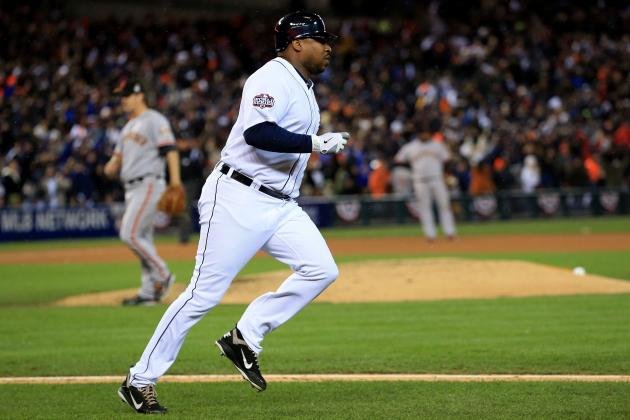 Doug Pensinger/Getty Images
Delmon Young is an enigma of a baseball player.
Once the top overall ranked prospect in baseball and a consensus five-tool player, Young has fallen from grace as he is an above-average hitter and a very below-average fielder looking for superstar money.
However, like Scott Hairston, if somehow the Yankees were to work out a deal with Young, he would be a perfect fit. He annihilated Joe Girardi's pitching staff in the ALCS in 2012, hitting .353 with two home runs and six RBI in just four games.
Young would fit in at DH for the Yankees and is still dangerous with the bat despite the fact that much of his raw talent remains undeveloped.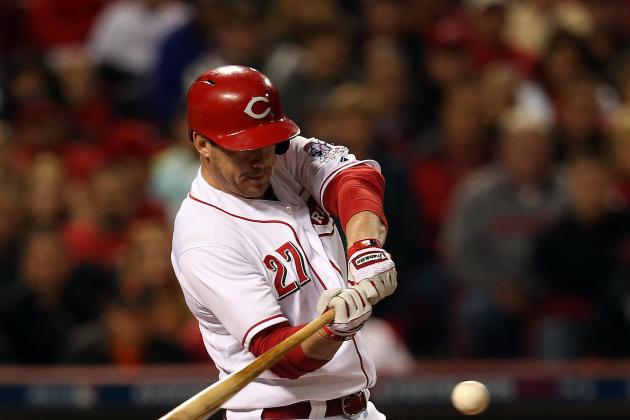 Jonathan Daniel/Getty Images
Rolen is a savvy veteran who could bring a lot more to the Yankees than his bat.
Rolen has not been linked to the Yankees at all this offseason and seems likely to either retire or return to the Reds. However, that doesn't mean that his bat would not be a hypothetical fit in the Bronx.
While much of his power has deteriorated, Rolen has been around long enough to know how to work counts and beat pitchers despite his age. He is also still a capable fielder at third base.
Rolen could contribute as a DH and a part-time third baseman, in which case Kevin Youkilis can play a corner outfield position.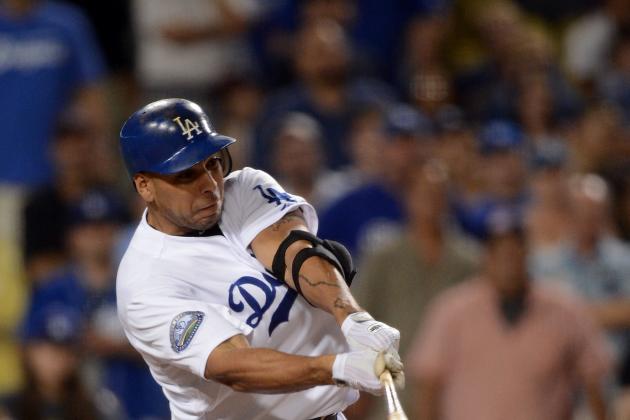 Harry How/Getty Images
Juan Rivera began his career with the Yankees.
After beginning his career with the Yankees, Rivera has become a journeyman right-handed bat and outfielder, having played for five teams in 12 seasons.
Rivera brings decent outfield defense and a little bit of power to the table, and would make for a very serviceable fourth outfielder in New York.
A career .274 hitter, he is no slouch with the bat and would almost certainly be able to utilize the spacious Yankee Stadium left-center field with a pull-heavy right-handed swing.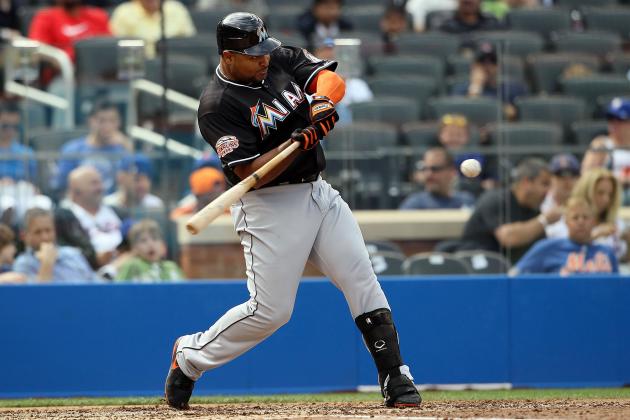 Alex Trautwig/Getty Images
Lee could bring a very big bat to the middle of the Yankees' lineup.
Carlos Lee turned down a trade to the Yankees at the deadline in 2012, but he might be the best fit of any player on this list. Lee's power has greatly diminished, but could be revived in the hitter-friendly Yankee Stadium.
A capable first baseman, Lee could spell Mark Teixeira and fill in full-time at DH. Although his batting average and run production totals were down from his career averages of .285 with 28 home runs and 105 RBI, Lee can still make an impact with his patience at the plate.
His on-base percentage was just seven points below his career average and his patience would certainly benefit him in a very patient Yankees lineup.