WWE Review of 2012: 10 Least Successful Superstars on PPV Throughout the Year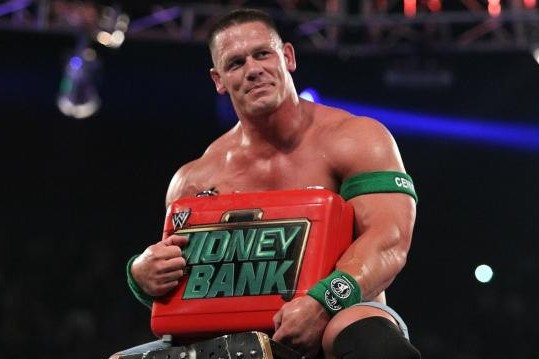 Photo courtesy of Examiner.com
With 2012 now firmly in the rearview mirror, we can validly reflect upon the year that was.
Having already identified the 10 most successful WWE Superstars on pay-per-view throughout 2012, Part Two of my WWE Review of 2012 series takes a look at some of the less fortunate names in the company—the 10 least successful WWE Superstars on PPV throughout the year.
Much like the first list, this one offers some surprising results and certainly provides us with plenty of food for thought.
Once again, the criteria for determining the final standings is simply how many losses each Superstar succumbed to during the year. If scores are tied, then wins and championships are taken into the equation as well.
Enjoy.
Begin Slideshow

»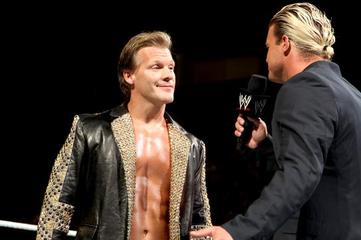 Photo courtesy of WWE.com
Win-Loss Record: 1-5
Propping up this list comes arguably one of the WWE's greatest servants of all time—Y2J Chris Jericho.
The Ayatollah of Rock and Rolla came back to the company at the turn of the year and relentlessly pushed other stars at the expense of his own benefit.
He put on what was eventually a great programme with CM Punk in one of the highlights of the reigning defending WWE Champion's tenure, and his exchanges with Dolph Ziggler elevated the Showoff into the forefront of the main event scene.
Ultimately, his sole PPV victory of the year would come against Ziggler at SummerSlam, though in typical Jericho fashion, he allowed his opponent to gain the last laugh the next night on Raw with a defeat that was to signal the end of Y2J's most recent stint in the company.
Will he return again? One can only hope, but the work he's done both this year and in those gone by make him worthy of a more dominant run in the company should he ever make his eagerly-anticipated return to the squared circle.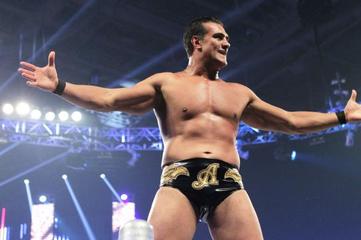 Photo courtesy of WWE.com
Win-Loss Record: 2-5
It's safe to say Alberto Del Rio suffered a fairly terrible year.
After a huge 2011, the Mexican Aristocrat unsuccessfully challenged Sheamus for the World Heavyweight Championship on a number of occasions and also fell short in his feud with Randy Orton which culminated in a match at Hell in a Cell.
Furthermore, neither of his two victories came in singles competition. At Survivor Series, he was a part of the victorious Team Ziggler, though he was not the sole survivor, and at TLC he teamed with The Miz and the Brooklyn Brawler to defeat 3MB—a sentence I never thought I would ever be writing.
If his current half-hearted face turn develops into something more concrete, then expect Del Rio to vastly improve upon his record over the course of 2013.
But until then, he will instead be remembered for five PPV losses, as well as his role in one of the least popular feuds of the entire year against then-World Champion Sheamus.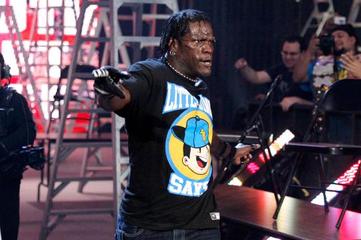 Photo courtesy of WWE.com
Win-Loss Record: 2-5
2012 was a very up-and-down year for R-Truth.
He began with a title shot at Elimination Chamber, which he ultimately was unsuccessful in, before being rushed into the Tag Team division alongside fellow mid-carder Kofi Kingston.
The duo quickly won the Tag Titles, defeating Primo and Epico on Raw, before going on to successfully defend the gold at the Over the Limit and SummerSlam PPVs.
Defeat to Team Hell No at Night of Champions soon saw Truth fall off the radar though, until he entered a decent, yet short-lived, feud with Antonio Cesaro for the United States Championship. However, he failed to win the belt on two separate occasions.
Ultimately, 2012 was a slippery slope for R-Truth, and barring a heel turn, or simply the abandonment of Little Jimmy as his imaginary friend, he could be set for more of the same in 2013.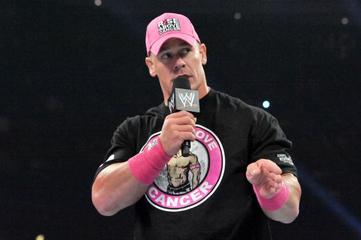 Photo courtesy of WWE.com
Win-Loss Record: 4-5-2
John Cena clocks in at number seven on this list, with perhaps his most disappointing year in the ring with WWE in recent memory.
Four wins, five defeats and two draws mark a year of three failed PPV attempts at regaining the WWE Championship, as well as the huge defeat to the Rock at possibly the biggest WrestleMania of all time.
Cena did rescue some pride for himself with a Money in the Bank win in July, but then went on to suffer the ignominy of becoming the first man to unsuccessfully cash in the briefcase at Raw 1,000 later in the month.
Nonetheless, the Leader of the Cenation remains as strong as ever, and don't be surprised to see WWE make up for such a poor 2012 with a resurgent return to form for Cena over the coming months.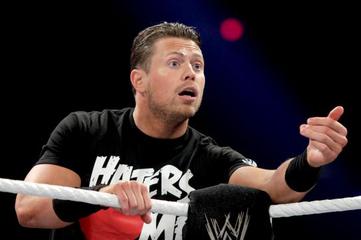 Photo courtesy of WWE.com
Win-Loss Record: 4-5
Miz boasts a similar record to John Cena for 2012 but crucially won the Intercontinental Championship at Raw 1,000 to set him apart from his WrestleMania XXVII adversary.
WWE's must-see Superstar went on to successfully defend the strap in a fatal four-way match at Night of Champions, but having seen his reign end abruptly to Kofi Kingston on WWE Main Event he then failed to regain the belt in their rematch at Hell in a Cell.
This led to a face turn towards the end of the year, which unfortunately has yet to really take off if truth be told.
Miz still has time to save it, though, and will be looking for a big start to 2013 in order to reestablish himself as one of the major players in the company.
While a WWE Championship run seems a few steps too far for him right now, he could very well find himself in the World Heavyweight Title picture sooner rather than later.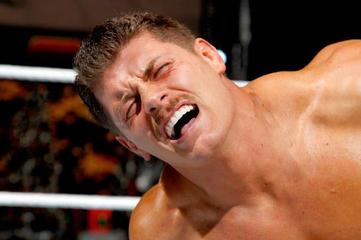 Photo courtesy of WWE.com
Win-Loss Record: 4-6
Much like R-Truth earlier on this list, Cody Rhodes has experienced a rather eventful past 12 months.
Seeing the year in as Intercontinental Champion, Rhodes put together a decent run—restoring some pride to the once-illustrious belt before falling to the Big Show at WrestleMania in a somewhat forgettable match.
He then won the title back at Extreme Rules in embarrassing fashion but quickly dropped the gold again at Over the Limit to a returning Christian.
Rhodes spent the next few months condemned to slots on WWE Superstars before forming a brilliant tag team with the impressive Damien Sandow from completely out of nowhere.
The duo could very well win the Tag Titles once Team Hell No's time is up, thus giving Rhodes the limelight and relevancy that he truly deserves.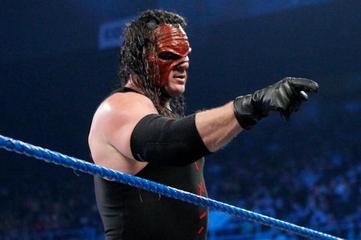 Photo courtesy of WWE.com
Win-Loss Record: 2-7
After a disappointing start to the year, with lackluster feuds against John Cena and Randy Orton, Kane was revolutionized in the summer by Creative's decision to pair him with Daniel Bryan in "Anger Management" sessions.
As a part of the subsequently-formed Team Hell No, Kane won his eleventh Tag Team Title with his seventh different partner, and alongside him, Bryan has gone on to become probably the most entertaining thing on WWE television.
However, since winning the titles, Team Hell No has rarely defended them at PPVs.
At Survivor Series and TLC: Table Ladders and Chairs, they were in non-title tag matches and managed to come out on the losing side both times.
Such defeats, combined with earlier losses in the year, see Kane chart at No. 4 on this list despite a pretty successful year in the twilight of his career.
Photo courtesy of WWE.com
Win-Loss Record: 3-7
He may be the World Heavyweight Champion right now, but apart from that show, he has been fairly average over the course of the past 12 months.
A short-lived Intercontinental Title reign was his only other moment of victory, though it did of course come on the Grandest Stage of Them All.
But defeat at the Royal Rumble in his pursuit of the World Title, as well as his failure to win the WWE Championship at SummerSlam, saw Big Show record pretty poor figures for the year, despite the fact that he spent much of his time portraying an alleged "unstoppable" giant.
His current World Title reign has been impressive though, and he has won many doubters over with his performances against Sheamus, particularly at the Hell in a Cell PPV.
If he continues such form into the New Year, then there really can't be too many arguments with him remaining World Champion for some time.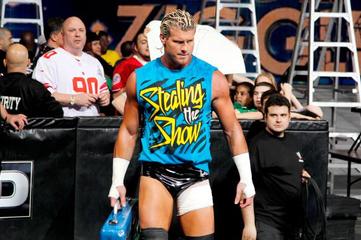 Photo courtesy of WWE.com
Win-Loss Record: 4-7
Despite completing possibly his greatest year in the WWE, Dolph Ziggler comes in second on this list with a total of seven defeats to four victories.
Of all his losses, the beating handed to him by Brodus Clay was most damaging, leaving many of us questioning whether the Showoff would ever be given the chance to make it as a main-event performer in the WWE.
Since then though, Ziggler has won the Money in the Bank briefcase, finished Survivor Series as the sole survivor and defeated John Cena at TLC: Tables Ladders and Chairs to retain his MITB contract.
As a result, 2013 looks set to be Ziggler's time to really shine and realize his vast potential.
I know we seem to be saying the same thing at the start of every year, but surely this time his rise to the top cannot be halted.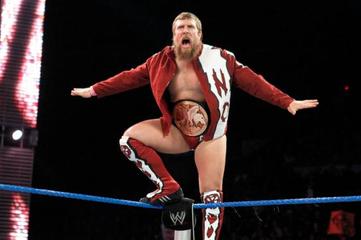 Photo courtesy of WWE.com
Win-Loss Record: 5-9
According to the record books, the biggest loser of 2012 was none other than Daniel Bryan.
In reality, though, this could not be further from the truth.
After unacceptably losing the World Title in 18 seconds on his WrestleMania debut, Bryan's character really took off. His implementation of the catchy "Yes" chants have taken arenas across the world by storm, while his partnership with Kane has made for absolutely brilliant viewing.
Sometimes win-loss records don't tell the whole story, and there is no one with which that statement holds more truth than in the case of Daniel Bryan.
With the popularity to match his impeccable in-ring abilities, Bryan could be ready to ascend to the top of WWE.
I can't see his partnership with Kane lasting too much longer, as there are bigger and better things that the submission specialist can achieve.
Let's just hope the WWE can overlook their prejudice against the so-called "vanilla midgets" of the industry.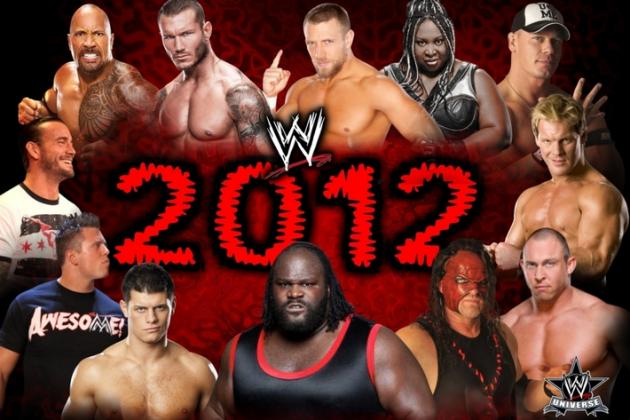 Photo courtesy of Zoobylinks.blogspot.com
Much like the first list, there are some surprises and statistics that don't necessarily do justice for various WWE Superstars.
On the whole, though, this analysis gives us an interesting insight into who exactly were the winners and losers of the past 12 months in WWE.
Keep posted for the remaining articles in this series, where we identify how successful the PPVs themselves were, as well as the key positives and negatives to take from the last year of WWE programming.
And as always, feel free to comment below with your thoughts on the article, as well as any of the Superstars or issues that have been discussed.