10 Free Agents the Seattle Seahawks Must Target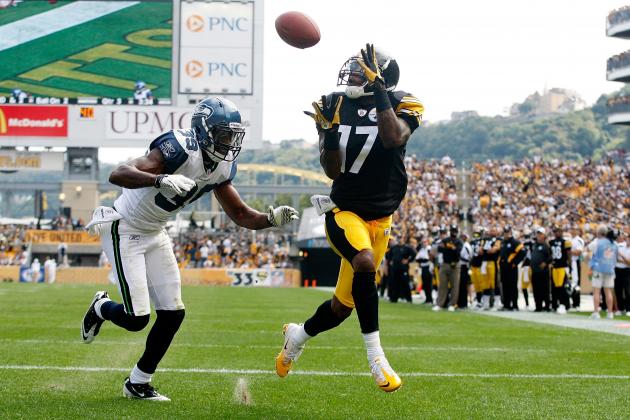 Jared Wickerham/Getty Images

Regardless of how the Seattle Seahawks do in the playoffs this year, they will go into the offseason in reasonably good shape.

Seattle's core players are either young or under contract for a workable number of years. There will be some in-house free agents to address, such as Jason Jones, but none of the marquee people are up for major contracts.

The free-agent market can be an expensive place to shop, but every team has to take a look.

Current players may not re-sign, or there may be an opportunity to upgrade a position. Targeting a free agent does not necessarily mean that the team should do everything in their power to get a signed contract.

Still, it doesn't hurt to have a conversation and gauge interest. Based on the success of the Seahawks this season, Seattle may become a more attractive destination.

Here are 10 free agents that are at least worth consideration.
Begin Slideshow

»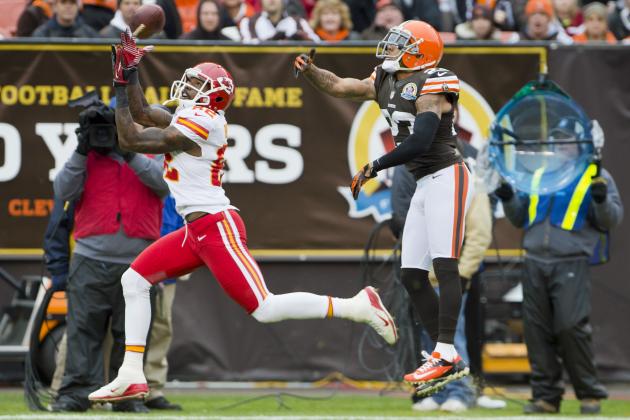 Jason Miller/Getty Images

Dwayne Bowe may be the premier free agent receiver on the market, and the 28-year-old will be looking to cash in on a long-term deal.

From a statistical standpoint, Bowe did not have his best year in 2012 as he finished with 59 catches, 801 yards and only three touchdowns. His prior two years were much better as he exceeded 1,100 yards in each season and found the end zone a total of 20 times.

Realistically, Seattle may not be able to land Bowe simply from a financial standpoint. The talent is desirable, but there are likely to be several teams that might be willing to make Dwayne the face of the franchise with a big-time deal.

The Seahawks can make a call and pitch a winning team, but they should not necessarily expect big interest.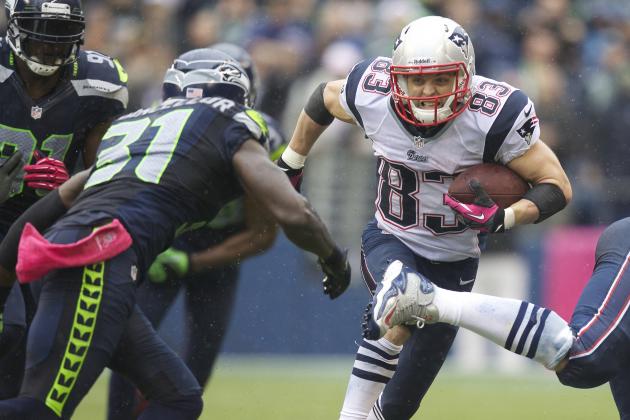 Stephen Brashear/Getty Images

Wes Welker had another great year in 2012, as he caught 118 balls and piled up 1,354 yards to go with six touchdowns. The 31-year-old receiver has caught over 100 balls in five of the last six seasons.

At this point in his career, it is unlikely that Welker will sign an inexpensive deal. Given that he will be 32 by the beginning of the 2013 season, it is probable that Welker will be looking for his last lucrative deal.

There is a question of whether Welker has found some of his success due to his favored status with Tom Brady and the particular system that is run by New England. He would likely be a great second or third option, but he may want No.1 money.

In addition, he may be comfortable with the Patriots, and they may want him back.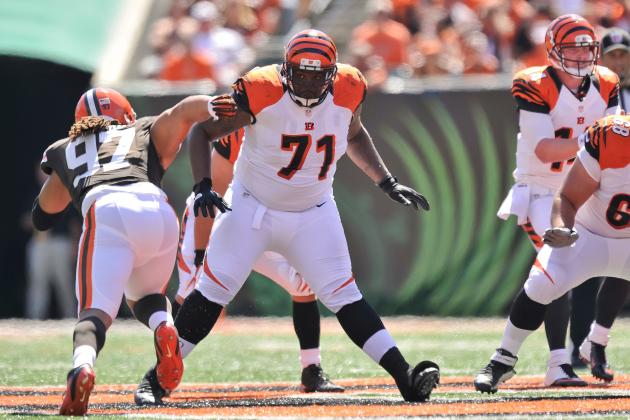 Jamie Sabau/Getty Images

Andre Smith has many of the things that you want in an offensive lineman. He is very big, and quite talented. He will turn 26 before the 2013 season, which means that he is arguably coming into his prime.

One challenge in the past with Smith has been weight and fitness, so Seattle would potentially be taking on some issues to go with the talent.

Given his age, Smith will likely be looking for a hefty long-term deal, and contracts for veteran linemen that are still in their prime can be pricey.

If Seattle were to take a look at Smith, it would probably have to decide that it is permanently dissatisfied with existing parts of the current line.

That may be a dicey prospect.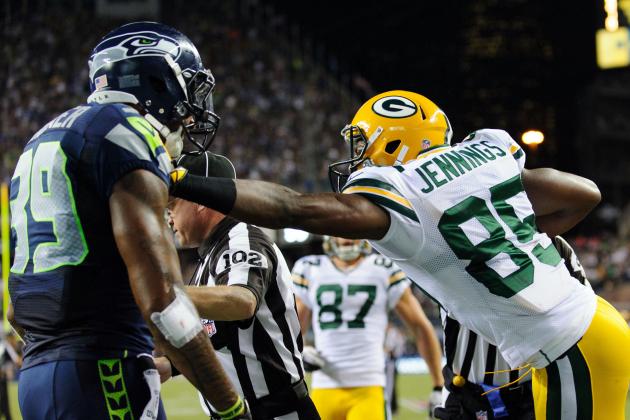 Steven Bisig-USA TODAY Sports

With Greg Jennings, you certainly get a proven veteran that has shown himself to be a big-play receiver. He is the type of athlete that would be a great addition to a team like the Seahawks, who have some depth at wide receiver but could certainly benefit from the presence of Jennings.

What is unclear is whether Green Bay will make a hard push to keep Jennings in town. He missed half of 2012 and the Packers still went 11-5. Do they need him in order to succeed in the future?

Jennings will turn 30 early in the 2013 season, so a long-term deal may be ill-advised. However, there may be teams that are willing to tack on years in order to land the proven receiver.

Seattle can offer the chance to win, but so can Green Bay. Jennings may be more concerned with a front-loaded payday.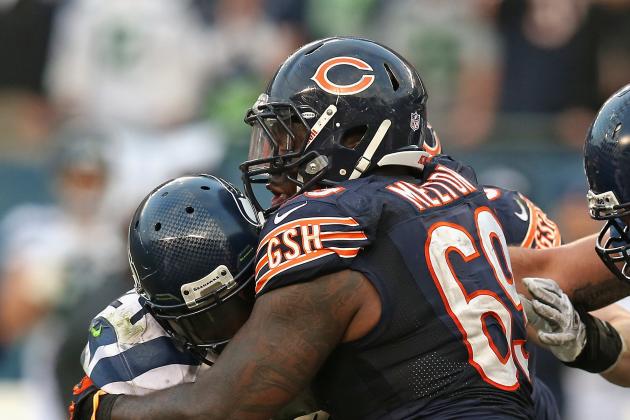 Jonathan Daniel/Getty Images

If the Seahawks are looking to upgrade their pass rush in the offseason, Henry Melton may be the man for the job.

Melton has 13 sacks over the last two seasons, and he is the kind of disruptive pass-rusher that could be a great complement to the talented secondary of Seattle.

As with all the desirable free agents, there will likely be a numbers of suitors vying for Melton's services, including his current employer, the Chicago Bears.

Since Melton will turn 27 during the 2013 season, he will most likely be desiring a fairly long contract. Any team that wants him will need to put forth a sizeable deal that includes an acceptable number of years.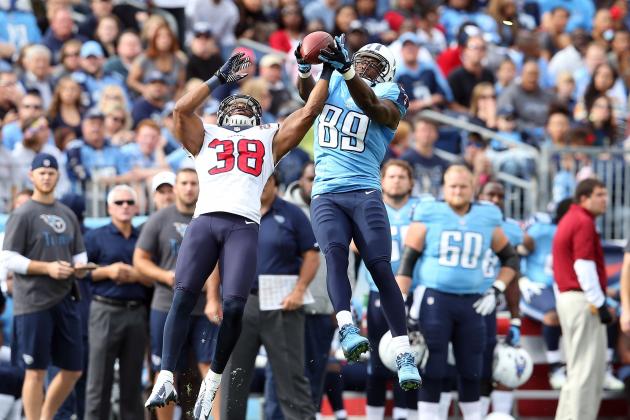 Andy Lyons/Getty Images

Seattle has a solid tight end option in Zach Miller, but Jared Cook would potentially be an excellent complement on the other side.

Cook will soon turn 26, and he has put together two very good seasons for the Tennessee Titans. A team will not necessarily have to break the bank in order to sign Cook, but he will certainly want a multi-year deal.

If Jared wants to be the go-to tight end on a team, he may not want to relocate to Seattle and share time with Miller.

In addition, Seattle would likely need to decide that it does not believe in the upside of Anthony McCoy if it goes after Cook.

What could Russell Wilson do with two talented tight ends?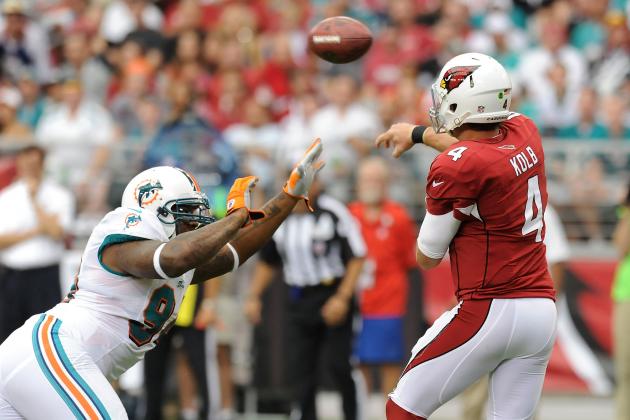 Norm Hall/Getty Images

Another free-agent defensive tackle that is worth a look is Randy Starks.

Starks is 29, so he does not necessarily fit Seattle's model of developing young, athletic players on defense.

Still, Starks is the type of proven and durable defensive tackle that would look very good in a Seahawks uniform.

Randy has 22 sacks over the last five seasons, and he has not missed a game since joining the Miami Dolphins in 2008. The Dolphins, as well as a number of other teams, may be interested in signing Starks to a multi-year deal.
Starks got a good look at Seattle this season. Maybe he would interested in joining them in 2013.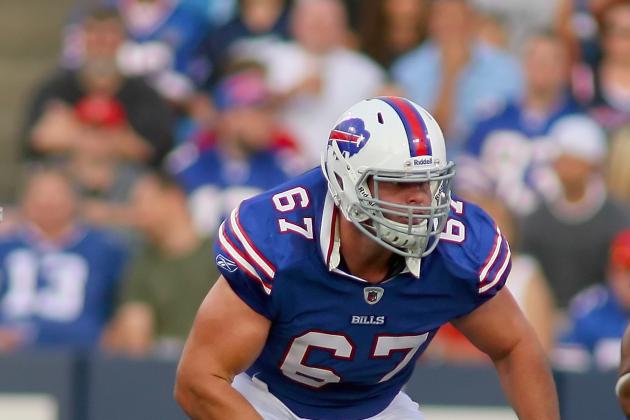 Rick Stewart/Getty Images

Seattle has a lot of potential on the offensive line, but injuries and inconsistent play may cause the team to look around the league for other possibilities.

Andy Levitre is the type of player who is not the flashiest of athletes, but he gets the job done and could be a solid, long-term solution on the offensive line.

The Seahawks should take a look, but he may not fit their philosophy of building through the draft and investing in the development of young players.

Given Levitre's age (27 in the spring), he is likely to get a number of lucrative offers from around the league.

Seattle is not going to get him cheap if it makes an attempt to sign him.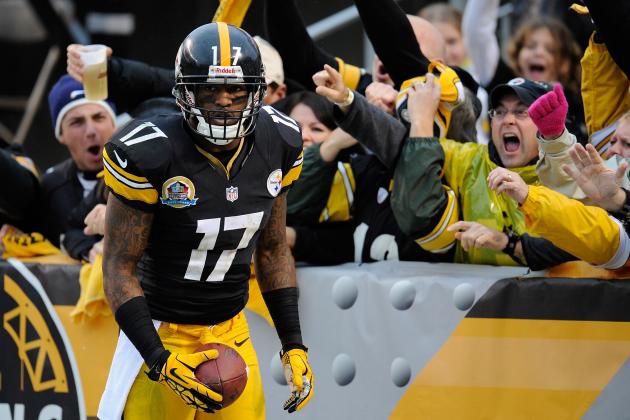 Joe Sargent/Getty Images

Most NFL teams have an ongoing desire to acquire or develop a big-play receiver that can be a constant threat to pull down the deep ball.

Mike Wallace is an intriguing athlete that will likely be contacted by a number of teams that are looking for a No. 1 receiver.

Wallace could potentially be very expensive, and it may not be possible for the Seahawks to afford two top receivers. In addition, Wallace has seen his yardage and average per catch go down despite seeing his targets go up.

Intriguing. Not necessarily practical.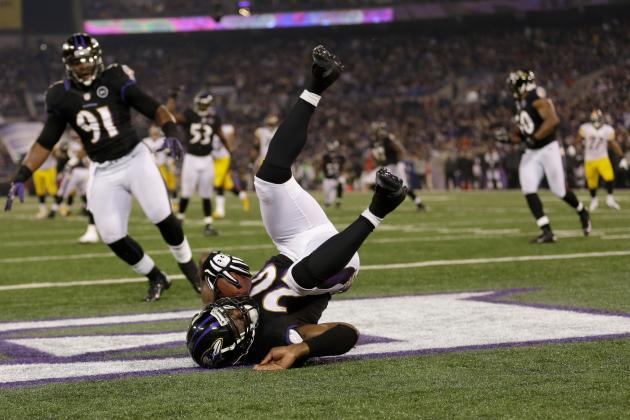 Rob Carr/Getty Images

At face value, Ed Reed may seem like a poor fit for a Seattle defense that has a lot of talent in the secondary. In addition, Reed may want to stay with Baltimore, and either sign a short-term deal or retire.

Reed is not what he once was, but the gifted safety has 61 interceptions in his career, including four in 2012.

The Seattle philosophy over the last couple of years has been to develop a young, physical defense, and largely this has succeeded.

Depending on the success in the playoffs, it might be interesting to at least look at Reed as a veteran presence in the secondary that could add an additional level of experience and depth to an already potent defense.

This may be unlikely, but it might at least be worth a phone call.