5 Biggest Draft Needs for the Pittsburgh Steelers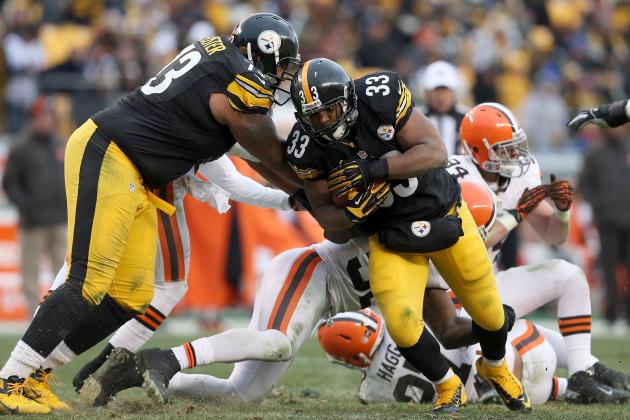 Karl Walter/Getty Images

The Pittsburgh Steelers will need to do some heavy lifting on draft day if they are to improve a roster that is full of older players and some leaks.
The Steelers are not active in free agency to enough of a degree to ever improve the roster markedly that way. They also figure to have very little money to spend once they get under the league's salary cap for 2013.
Here's a look at where general manager Kevin Colbert and company need to focus this April.
Begin Slideshow

»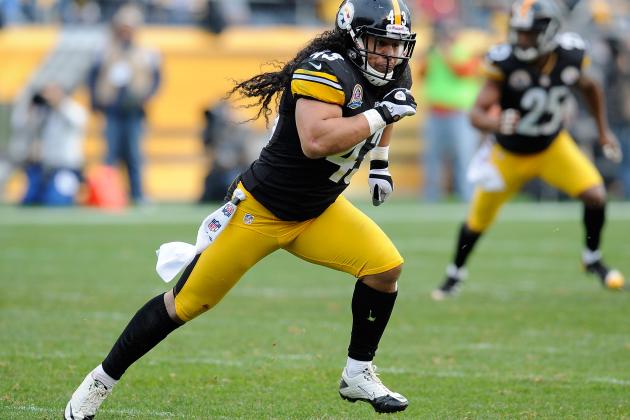 Joe Sargent/Getty Images

Pittsburgh has been fortunate to have had great safety tandems for over a decade. First it was Chris Hope and Troy Polamalu. Then it was Polamalu and Ryan Clark.
But all good things must come to an end. Polamalu isn't the transcendental player he once was and his injuries have been piling up for awhile now to rob him of his effectiveness.
The Steelers will go with Polamalu once again in 2013, but would be wise to draft a player who can be developed into his eventual successor in 2014.
The problem is that this isn't a deep draft at the safety position. After Florida's Matt Elam, there isn't a ton of big talent on the board. The Steelers could nab Elam at the 17th pick and then sit him behind Polamalu for a year to learn the ropes.
The Steelers must address this position this offseason or risk either another lengthy injury absence by Polamalu or having to find an immediate starter in another year.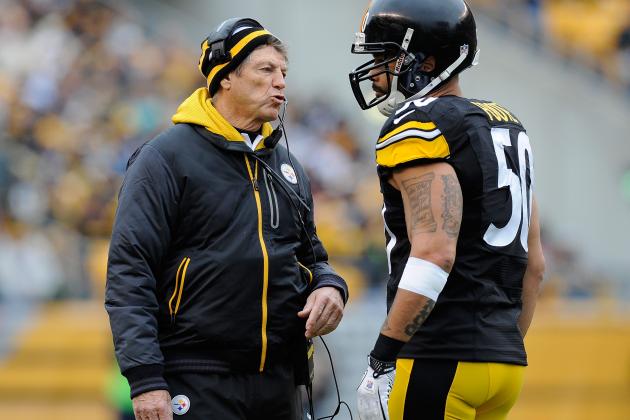 Joe Sargent/Getty Images

While the outside linebacker positions appear to be set for the future with James Harrison or Jason Worilds on one side and LaMarr Woodley on the other, one of the inside positions is a huge question mark.
Veteran Larry Foote is a free agent and might not be brought back. If he is, the Steelers would only do a one or two-year pact because of Foote's age and the chances that his effectiveness will decrease in 2013 and beyond.
Pittsburgh drafted Sean Spence in the middle of last year's draft, but a catastrophic knee injury ended his rookie campaign during the preseason. If he can return to his former form healthy, the Steelers likely are set.
That's a big if, however.
The wise move would be to pick up a linebacker in one of the middle rounds that can either step in next season or can sit and learn behind Foote until ready.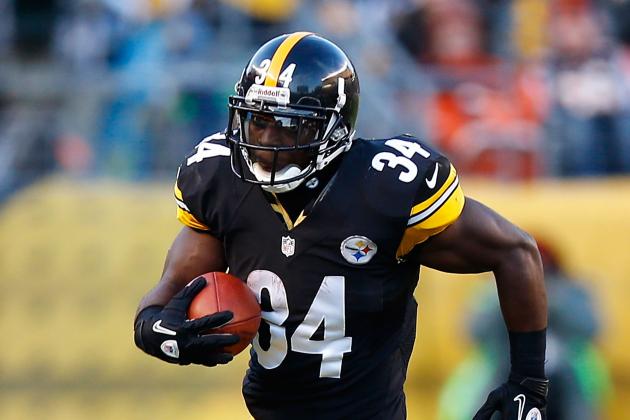 Jared Wickerham/Getty Images

Rashard Mendenhall and Isaac Redman likely won't be brought back by the Pittsburgh Steelers, who are in need of an overhaul in the offensive backfield before their formerly-vaunted rushing attack can be effective again.
Jonathan Dwyer has talent and will be the presumptive starter in 2013, but behind him there are no guarantees.
Baron Batch had a second-consecutive season-ending injury in 2012. He was effective at times with the ball and is a good receiver out of the backfield.
Chris Rainey didn't get a ton of touches as a rookie but doesn't project to be a full-time runner. He's a great receiver and speed option for third downs, but he doesn't seem to have the stamina of a feature back.
A player like Wisconsin's Montee Ball would be a good fit if he can be had in the second or third round. Another option for later would be University of Pittsburgh runner Ray Graham.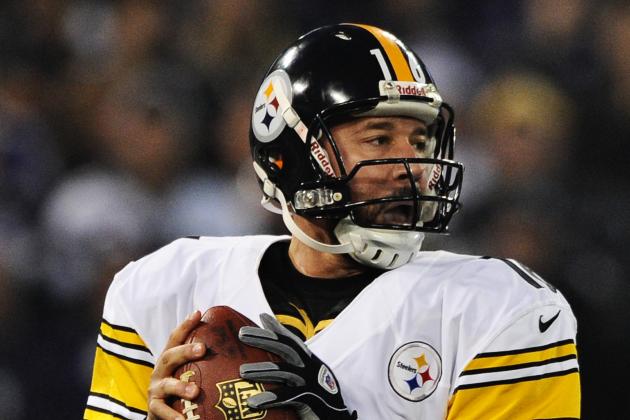 Patrick Smith/Getty Images

Father time seems to have finally claimed Charlie Batch, who's been with Pittsburgh since coming over from the Detroit Lions in 2002. Batch needs to be kept with the organization somehow as a quarterbacks coach or as an offensive assistant of some sort.
His on-field career, however, needs to be brought to a close.
Byron Leftwich, the team's other backup, is far too injury-prone and ineffective with his long release to be kept around for another campaign. Todd Haley's offense is based on a quick release. Leftwich winds up to throw in the same fashion as a baseball pitcher.
The other consideration must be Ben Roethlisberger. The team's elite signal-caller rarely plays a full season and is now in his 30's. His punishing style of play doesn't lend itself to a long career.
It wouldn't be the worst idea to get someone in the middle rounds that can be developed just in case Roethlisberger doesn't play until his 40's.
Oklahoma's Landry Jones would be an interesting option if he falls down the draft board to the fourth or fifth round. He needs some work, but could certainly develop into a good starter with some time.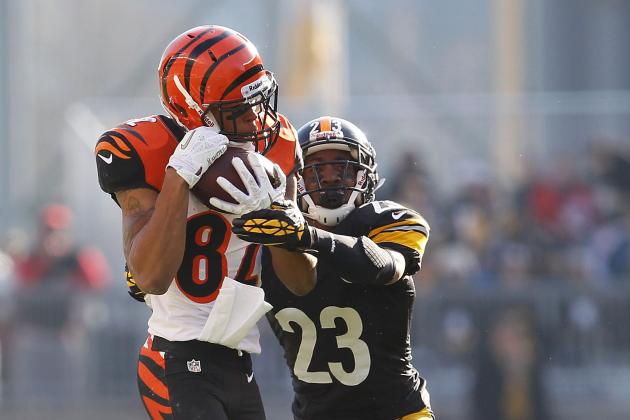 Gregory Shamus/Getty Images

There's room for debate over whether or not Keenan Lewis should have been a Pro Bowl selection, but his omission is only a topic of conversation because he had a great contract-year performance.
Now Pittsburgh must decide whether to invest in the young Lewis as their starting corner opposite Ike Taylor or to go with Cortez Allen and a young draft pick.
Even if the Steelers elect to retain Lewis, they may want to spend a relatively high pick on a corner. One possibility for solving the safety position's future is to slide Ike Taylor over in the same way Carnell Lake, now the team's defensive backs coach, did during his his career.
Johnthan Banks from Mississippi State is an option if the Steelers are looking to finally pick up a cornerback early in the draft. He should be available when the Steelers select 17th overall.
If they wait, there appears to be a wealth of talent this year at corner. Taking more than one, as the team did two years ago, wouldn't be a bad choice either.