The Houston Texans aren't scaring anyone as they entering the 2013 NFL playoffs.
After being in control atop the AFC for much of the season, the Texans flopped in three of their last four games. So, instead of finishing 13-3 or 14-2 and locking up home-field advantage, the Texans slipped to 12-4. Dan Wetzel of Yahoo! Sports writes:
Just about every sudden weakness of the Texans was on display here Sunday. The offense, despite boasting Arian Foster, suddenly can't score.

Defensively Houston gave up big plays, couldn't get off the field on third down and lost the time-of-possession battle. In need of a late game stop to give Schaub another chance to rally, Houston instead allowed a 9:46 game-ending drive, with the Colts in victory formation rather than running up the score.
At what level should Houston be panicking? (1=Least, 5=Most)
Interestingly enough, it has been the most crucial of games throughout the season in which Houston has continued to fail.
The first happened in a prime time Sunday Night Football matchup when hosting the Green Bay Packers. Aaron Rodgers and Co. were a mere 2-3 when this Week 6 game kicked off. Well, the Packers bulldozed Houston, 42-24, and exploited the Texans pass defense.
Fast forward to Week 11, and we nearly saw Chad Henne and the Jacksonville Jaguars pull off the divisional road upset. Fortunately for Houston, that wasn't a big game and the Jaguars aren't any good.
Immediately after dodging a colossal upset, Houston edged past the Detroit Lions on Thanksgiving Day. This time, much like when facing Green Bay, the Texans got sliced by a strong passing offense against Matthew Stafford, as the Lions amassed 525 total yards and once again exposed Houston's weakness: pass defense.
The surprising result from all this entering Week 13 was Jacksonville dicing up on the level of Green Bay and Detroit. After getting a better victory over the Titans, Houston was in another prime-time matchup in Week 14 on MNF.
On the road against the New England Patriots, this was expected to be a potential AFC championship preview. Instead, Tom Brady and the Pats steamrolled the Texans, 42-14. Once again, Houston failed miserably against the pass, and it came courtesy of an elite quarterback.
In Week 17, the Texans didn't give up a tremendous number of passing yards, but it was big plays across the board that cost Gary Kubiak's squad. The Indianapolis Colts returned a kickoff back for a score and got a huge pitch-and-catch from Andrew Luck and T.Y. Hilton for 70 yards in the fourth quarter.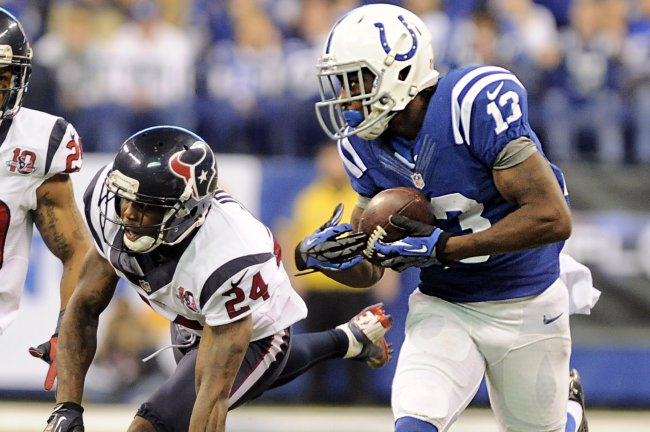 Thomas J. Russo-USA TODAY Sports
Not to mention, Luck tossed for two scores and was sacked just once without throwing a pick in Indy's 28-16 victory.
Matt Schaub on the flip side, got sacked four times and threw two interceptions (no touchdowns). The result of this game simply echoed Houston's performances when facing a key game. From Randy Harvey of the Houston Chronicle:
Schaub might have joined Manning and Brady as AFC Pro Bowl quarterbacks this season, but, unlike them, he has yet to prove he can win a big game.

The Texans designated Schaub as the offensive leader when they gave him a four-year contract extension at the beginning of the season and the last month was the time for him to prove he deserved it. He has responded with one touchdown pass in the last 19 quarters.
As opposed to taking that next step and emerging as an elite team, the Texans have dropped. The defense also gave up 27 touchdown passes this season and recorded just 15 interceptions. Factor in an offense that's not high-powered, and teams such as the Patriots and Denver Broncos will outscore them—especially if Houston cannot generate turnovers.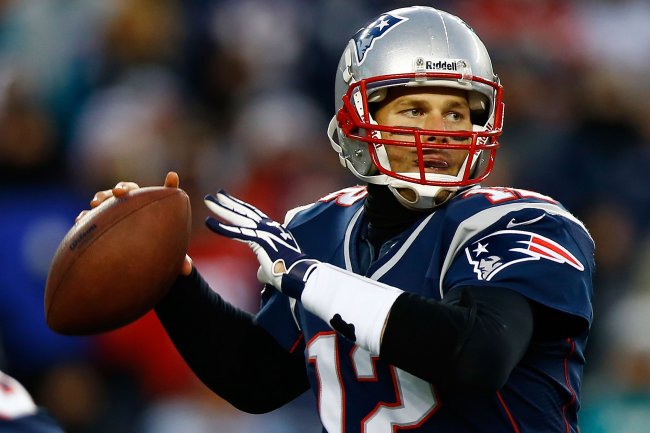 Jared Wickerham/Getty Images
The playoffs will just be an extension of the Texans' regular-season identity, because January is only tougher than November and December.
Follow John Rozum on Twitter.