10 Most Unwatchable Pro Golfers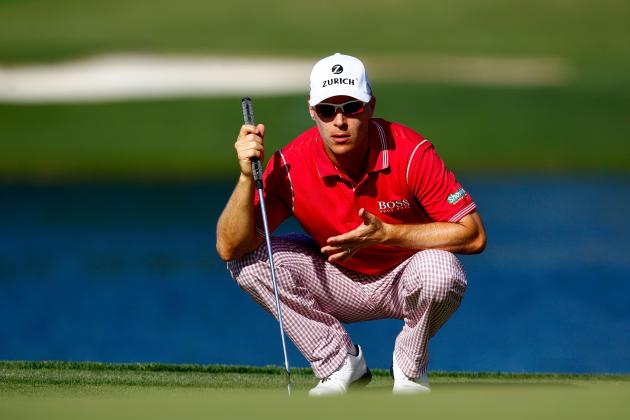 Getty Images/Getty Images
Ben Crane does his part to keep pace of play an issue.
There are many golfers who play the professional circuits every year. They range from superstars to anxious wannabes.
It doesn't take golf fans long to latch onto their favorites and to quickly designate those who they can't or won't watch.
Reasons? How they dress. How they putt. How they play. How they behave.
Here's a list of the most unwatchable in my mind.
Begin Slideshow

»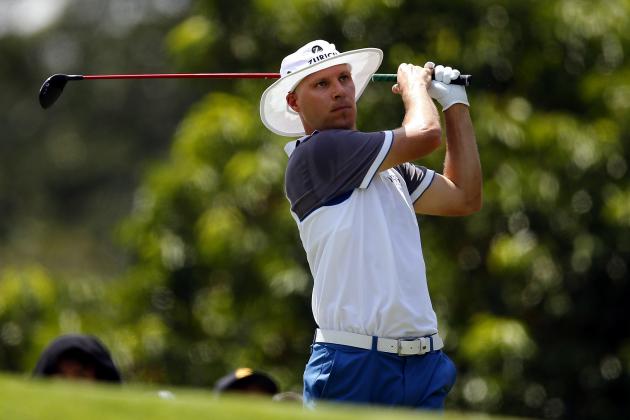 Stanley Chou/Getty Images
Ben Crane is deliberate on the course, a little too much for some of his peers.
Ben Crane is one of the slowest players to ever play on the PGA Tour, which makes it very difficult to watch him play.
Tour veteran Rory Sabbatini—one of the great hotheads to ever play—actually became so fed up with Crane's pace of play during the final round of the 2005 Booz Allen Classic, that he finished the 17th hole and walked to the next tee, leaving Crane behind to complete the hole by himself.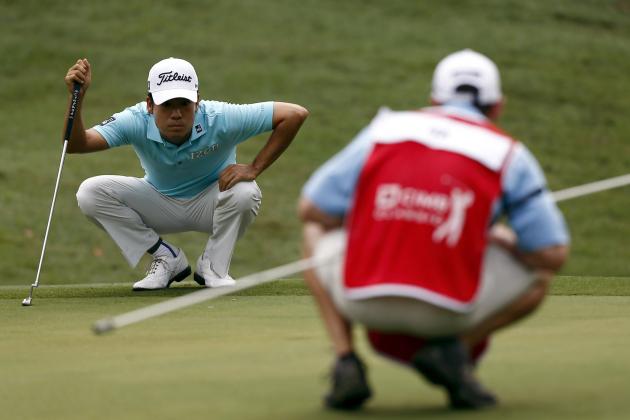 Stanley Chou/Getty Images
Under normal circumstances, Kevin Na is one of the PGA Tour's slowpokes.
Kevin Na put on one of the more ugly shows in the history of golf at the 2012 Players Championship.
He developed a mental block of some sort that prevented him from taking the club back and initiating a swing. He waggled and waggled, backed off, set up again and waggled and waggled.
He struggled with that on Saturday and Sunday, but amazingly stayed relatively close to the leaders.
He's a very deliberate player to begin with, but then when adding the starts and restarts, it's very tough on the eyes.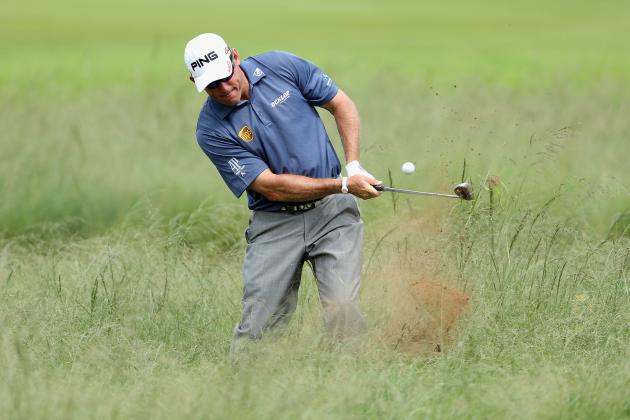 Warren Little/Getty Images
Getting up and down from any kind of lie around the green is Lee Westwood's shortcoming.
How can the No. 7-ranked player in the world be unwatchable?
Well, it's certainly not because he hits the ball over the lot. No, it's because of his short game. He ranked dead-last,191st in scrambling, on the PGA Tour.
During the weeks of golf majors, the question is always asked: Why hasn't Lee Westwood won one?
He's been in marginal contention on a number of occasions in golf's biggest events, but a player can't be that inept in getting up and down and expect to win
It's tough to watch a guy that good perform that badly in the short game.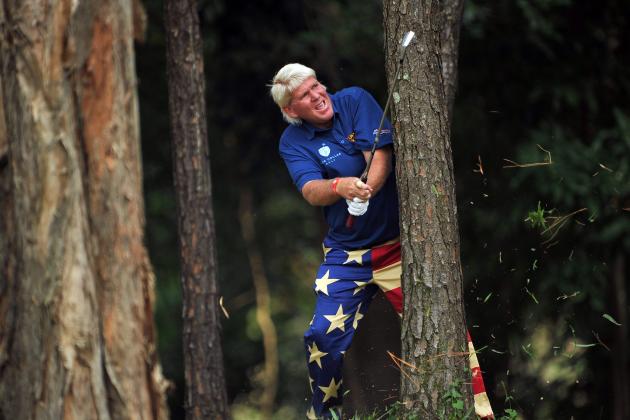 Stuart Franklin/Getty Images
There's been a lot of this for John Daly in recent years.
We could start with the clothing, but all kinds of fashion tastes exist and obviously John Daly's Loudmouth collection has appeal in some areas.
And while the 46-year-old Daly still has something of a fan base, you have to wonder if they watch just to see when the wreck is going to happen.
His statistics can't hide the fact that he just doesn't play very well anymore. His scoring average of 70.879 barely gets him inside the Top 100 on the PGA Tour. His driving accuracy is 164th and his greens in regulation is 163rd. Mr. Grip It and Rip It had his day, but unless you enjoy wrecks, he's tough to watch.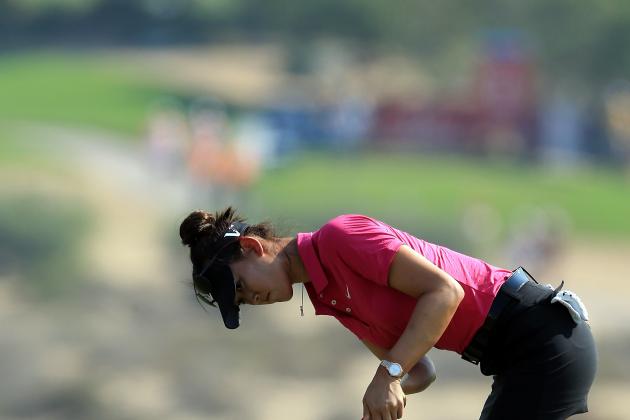 David Cannon/Getty Images
This is the putting posture who couldn't make a putt into the ocean.
Michelle Wie made a lot of noise as an amateur golfer, competing at levels far beyond her age group and creating a lot of headlines.
She made a lot of money when she signed her first endorsement contracts.
Since turning professional in 2009, she's won twice. What makes her unwatchable, however, is her putting.
Calling her the worst putter on the LPGA Tour wouldn't be quite accurate because she is ranked 126th and LPGA putting statistics end at 140. She has to lead the world, however, in most putts to not touch the hole.
Josh Broadaway is a player who has not graced your television screen much when you've watched golf tournaments.
He has played a grand total of one PGA Tour event and has not exactly distinguished himself on the Web.com Tour, either.
But he has become something of an internet sensation with his swing. Broadaway, you see, swings crosshanded.
Not just when he's putting, but with every club in his bag, he goes lefthand low.
The few times I've seen him, I've walked away wondering how many muscles I'd pull and bones I'd snap if I tried swinging that way.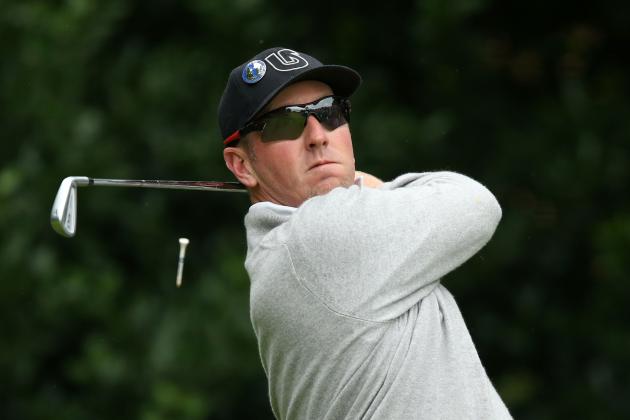 Richard Heathcote/Getty Images
The man behind the shades, David Duval, has always been mysterious.
David Duval was a very good player in 1999, 2000 and 2001—winning a Players Championship and an Open Championship in that time.
Injuries, personal situations and a great drop in desire to compete took him out of golf's mainstream.
But he seemed to be making a comeback of sorts when he finished second to Lucas Glover in the 2009 U.S. Open at Bethpage Black. He's been difficult to watch since then because of how he continues to struggle while defiantly telling everyone who will listen that he's very close to turning it around and will win again soon.
What you see when he plays and what you hear from him afterward aren't close and that's painful.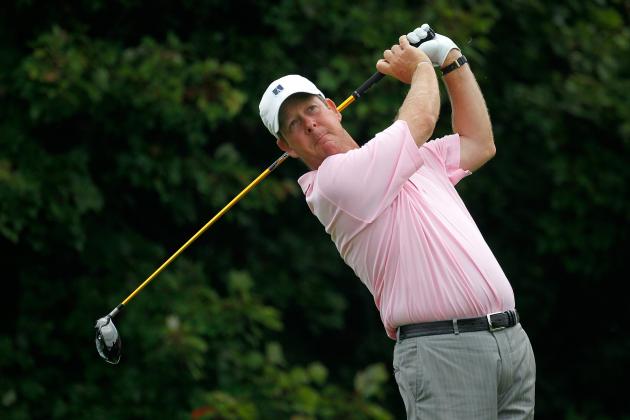 Jonathan Ferrey/Getty Images
Glen Day earned the nickname "All."
It didn't take long after Glen Day started playing on the PGA Tour in 1994 that he was given a nickname that was both appropriate and stuck: All.
As in it takes him ALL day to play.
He was a very, very deliberate play and was assessed a penalty stroke after the third round of the Honda Classic.
Thankfully, for those who have a hard time enduring watching him play, Day doesn't play much on the PGA Tour these days.
He made the cut in two of his starts there this year, a T26 at Reno-Tahoe his best finish. He plays mostly on the Web.com Tour.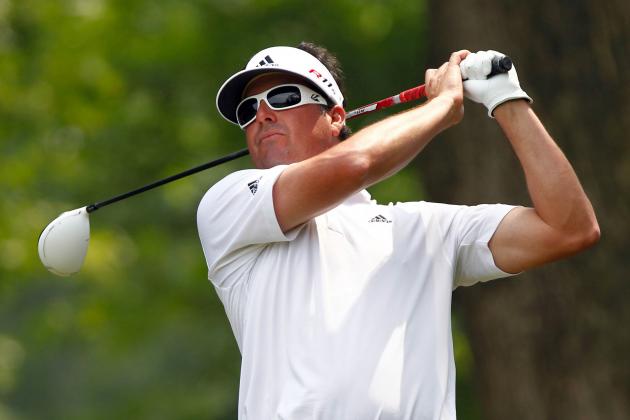 Debby Wong-USA TODAY Sports
Pat Perez has probably never met a club he wouldn't like to snap.
Pat Perez has been a professional golfer for 15 years and has a pair of wins, one on the PGA Tour and the other on the Web.com Tour.
He has, however, spent much of that time building a reputation of being the premier hothead on the PGA Tour.
He has a pair of second-place finishes on his resume, including one that was a result of a back-nine collapse at Pebble Beach. He celebrated that by attempting to snap a club over his leg.
There are lots of really good golfers out there who are enjoyable to watch. Perez is unwatchable because he's liable to blow up at that's what has made him an embarrassment.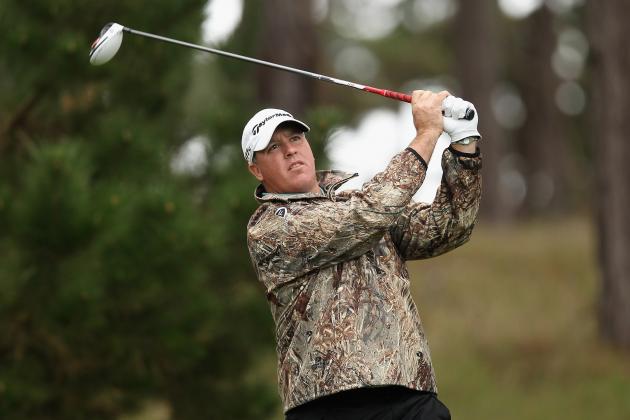 Ezra Shaw/Getty Images
Boo Weekley in his camo best.
Boo Weekley is a guy who came from nowhere (actually Milton, Fla., which is not far from Baghdad, Fla., which gave us Bubba Watson) and captured lightning in a bottle, winning the 2007 and 2008 Verizon Heritage at Hilton Head.
He's made over $8 million since turning pro in 1997, but really hasn't been much of a factor anywhere since that 2008 victory.
Other than the fact that he's a player who's just not playing well, there's occasional camouflage prints that he brings out.
Camouflage at a PGA Tour event, sorry, that's unwatchable to me.