Atlanta Braves Rumors: Pros and Cons of Acquiring Each Top Winter Target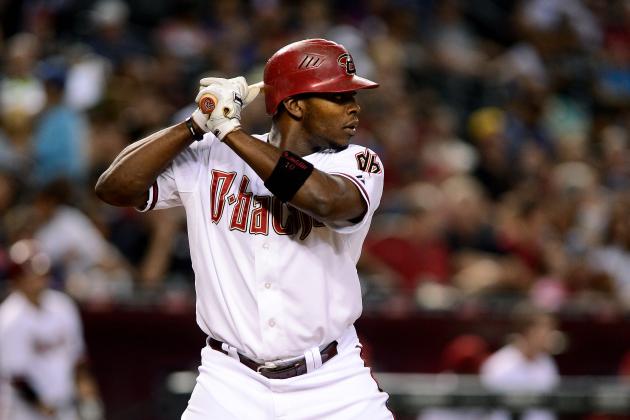 Jennifer Stewart-USA TODAY Sports
The Braves top target may be Justin Upton.
The Atlanta Braves have made a bit of a splash this winter by signing B.J. Upton and then dealing Tommy Hanson to the Angels for hard-throwing Jordan Walden. However, according to Internet rumors, the Braves haven't finished making changes to their roster.
The Braves still have a large hole to fill at either third base or left field, depending on where Martin Prado plays. With it being easier to acquire a solid outfielder, the Braves are likely to go in that direction and put Prado at third base.
This article takes a look at five outfielders the Braves could target either through free agency or via trade.
Begin Slideshow

»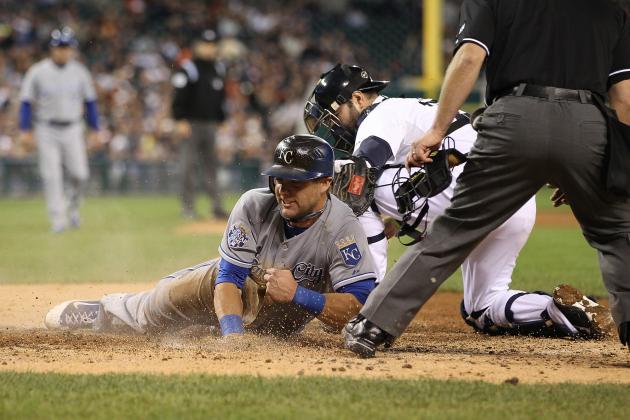 Dave Reginek/Getty Images
Alex Gordon has a big bat but will be costly.
One of the more interesting options that the Braves have been connected to is Alex Gordon. The Royals left fielder is a very talented all-around performer that could fit into the Braves' lineup in multiple spots.
The biggest pro of trading for Gordon is the fact he is an extra-base hit machine. Over the last two seasons he has 96 doubles, nine triples and 37 homers while hitting .298. Gordon also plays strong defense and is capable of stealing bases with decent speed and good base-running ability.
The biggest con with Gordon is the price. The price for him was never going to be cheap, but now that the Royals dealt Wil Myers in the James Shields trade, they no longer have an in-house replacement. That also lessens their need for pitching, which is what the Braves were going to need to deal from. Now that the Royals have Shields, a player like Gordon could cost the Braves Kris Medlen in return.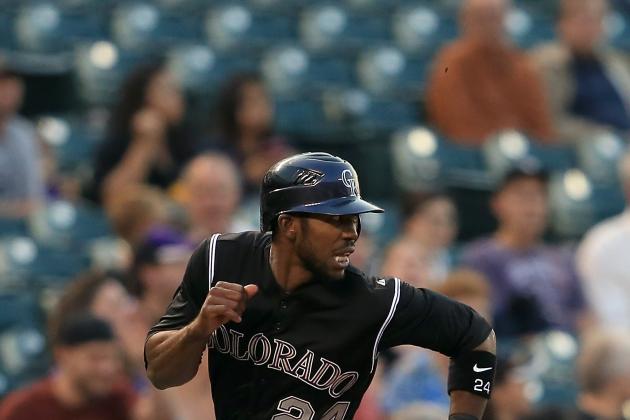 Doug Pensinger/Getty Images

One player the Braves could go after is Dexter Fowler, who is a player that has been thrown into many rumors this winter. Fowler is a guy that the Rockies seem to be shopping hard and also a player the Braves are interested in even after signing Upton.
Fowler would give the Braves a true leadoff hitter to replace Michael Bourn. Fowler has the ability to be a weapon at the top of the lineup as well as provide excellent defense in left field if he was to move over from center field. Another pro in trading for Fowler is that he is from the Atlanta area, and a trade to the Braves could motivate him to reach his full potential.
Fowler also comes with two large negatives. The first is that the Rockies are looking for a ransom to deal him. The club is looking to rebuild, and seems to be hoping that a Fowler trade could help them reload quickly.
As if the questions about his price weren't enough, he isn't much of a power hitter either. Sure, Fowler hit a career-high 13 homers in 2012, but he hit 10 of them in Coors Field and hit just three in 71 road games. The power wouldn't be as much of an issue if the Braves were looking at Fowler for center field, but power is a little more important in a left fielder.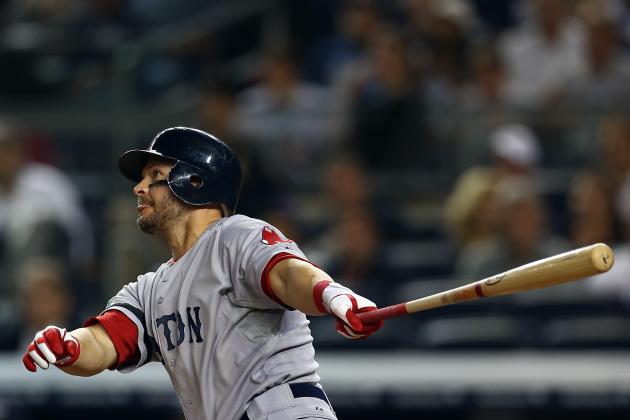 Elsa/Getty Images

Cody Ross may be well-traveled, having played for six teams during his nine-year career, but he is a quality big-league outfielder. Ross is one of the options the Braves would have on the free-agent market, and sticking him in left field would help the Braves.
The biggest pro with Ross may be that he is the cheapest of the quality options out there. He could be had at a decent rate on a shorter contract as a free agent, instead of costing a big package of talent in a trade or a big money free-agent deal. He's also coming off a season where he hit .267 with 22 homers in 476 at bats and has a couple other 20 home run seasons during his career.
The biggest con with Ross is that he isn't the same caliber player as the others on this list, as even Nick Swisher and Fowler are guys with more value. The other thing going against Ross is that although he would be fairly cheap compared to the other options, the Braves would likely need to overpay for what he is due to the weak free-agent market.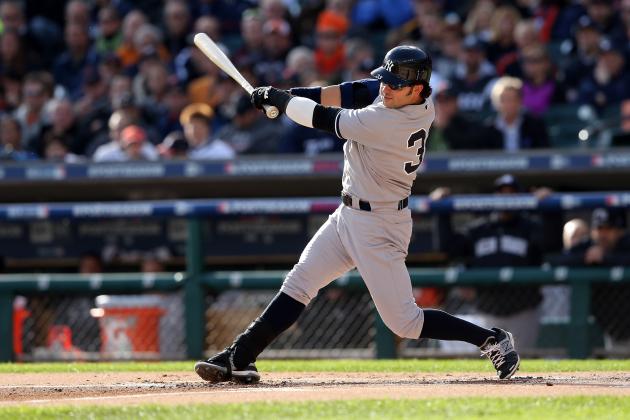 Leon Halip/Getty Images

Swisher is the other option via free agency, though he is likely to get a good-sized payday when he signs a deal this winter. The Braves haven't been as connected to him as they were prior to signing Upton, but with Shane Victorino and Shin Soo-Choo off the market, the Braves may be forced to revisit this option.
The biggest pro with Swisher is that he has good power after hitting at least 21 homers in each of the last eight seasons. That also helps to show his durability, as he hasn't played in fewer than 131 games in a season during that time frame. Swisher is also a good guy to have in a clubhouse as he is well-liked by his teammates and is considered to be the type of player willing to do anything to help the team win.
The biggest negative with Swisher is what he is going to cost. He made $10 million last year with the Yankees, and with the weak free-agent market this winter he could be in line to see that money increase, even though he only hit .272 with 24 homers while playing his home games in Yankee Stadium.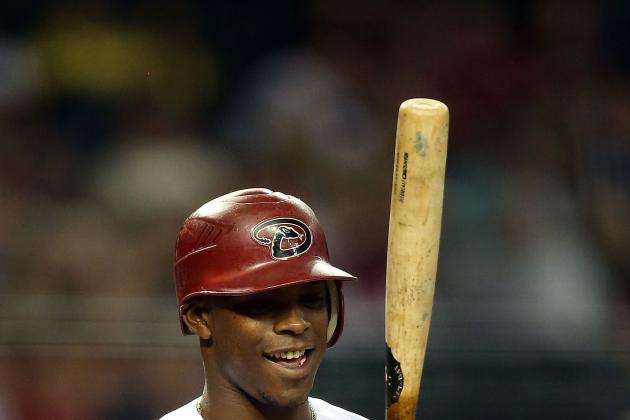 Christian Petersen/Getty Images

Justin Upton has by far the most pros and the most cons of all the potential options that have some connection to the Braves this winter. The 25 year-old is a potential MVP candidate, but is coming off a very disappointing 2012 season.
The pros of adding him are obvious, as he was an All-Star at the age of 21 while he posted a .300 average and .899 OPS to go with 26 homers. He's a player capable of hitting .300 with 30+ homers and 20 steals annually, and comes at a very affordable rate for his talent. That means that Upton would help the team and potentially ticket sales as well.
Another thing that could make Upton attractive to Frank Wren is that he may get recharged by a trade to the Braves. The trade would give Upton a change of scenery and he'd get a chance to play with his older brother B.J. Those two factors could really help him reach his maximum potential.
The cons are that Upton would bring a level of risk. The biggest risk is his production, as he has been up and down for the last four seasons. Upton had big seasons in both 2009 and 2011, but in the following years he saw a big drop in his numbers. The drop in 2012 came due to a thumb injury that bothered him all season, and there is a chance that could have some effect on Upton going forward.
In addition to costing a huge package of prospects and young big-league talent, Upton's salary is big enough to eat up the remainder of the team's payroll and limit the ability of the front office to go out and get someone at the deadline if necessary.