Marquez Knocks out Pacquiao in the End of Round 6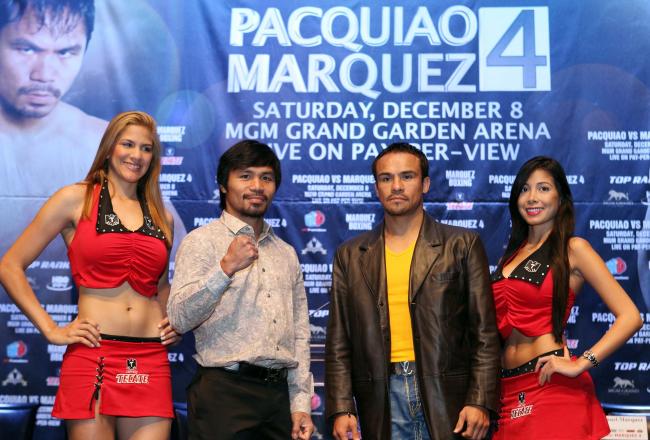 Ed Mulholland-USA TODAY Sports
Alright, fight fans, we are now in the midst of the big fight week of Manny Pacquiao vs Juan Manuel Marquez IV.
I will have the honor of covering the fight live in person from the MGM Grand in Las Vegas this week.
So I will be updating this live blog with all of the updates from the final work outs, press conferences, the weigh-in, and any other related major fight news happening from Las Vegas.
There will also be a separate piece up as well for the actual Pacquiao vs. Marquez IV live blog: round-by-round, analysis and reaction that will go up approximately one hour before the fight.
So keep checking back here to this Pacquiao vs Marquez fight week live blog for all the updates on the action in Las Vegas this week!
King J is the b/r Boxing Community Leader and Featured Columnist. He will have the honor of covering the Pacquiao vs. Marquez IV fight from the MGM Grand so be sure to be following him on Twitter, YouTube and Instagram.
Subscribe: http://www.youtube.com/KingJ323
Follow on Twitter: @KingJ323
Follow on Instagram: KingJ323
Marquez knocks Manny out!!!!!!!!
Pacquiao knocks down Marquez in the 5th round. We have a real war now!!!
We are now into round 5. The first two were close but Marquez has scored a knockdown and is starting really open up now I imagine he is ahead on the judges scorecard.
Manny trying to even the score after getting knocked down but doesn't seem to be able to?
Pacquiao is down!!! in Round 3!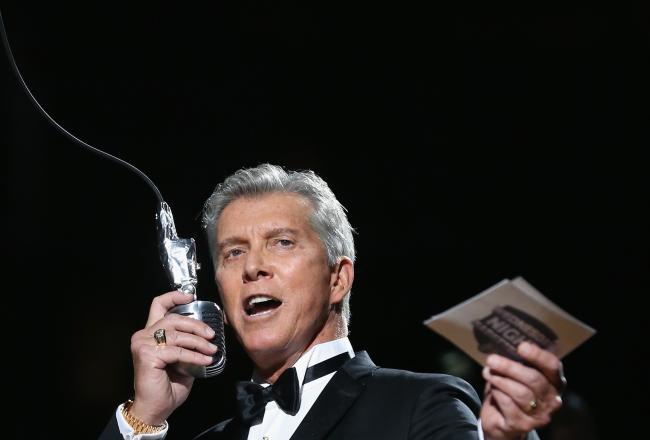 Michael Buffer is doing the intros and we have completed all 3 national anthems, almost time to ring that first bell!
The main event of #PacMarquez is next!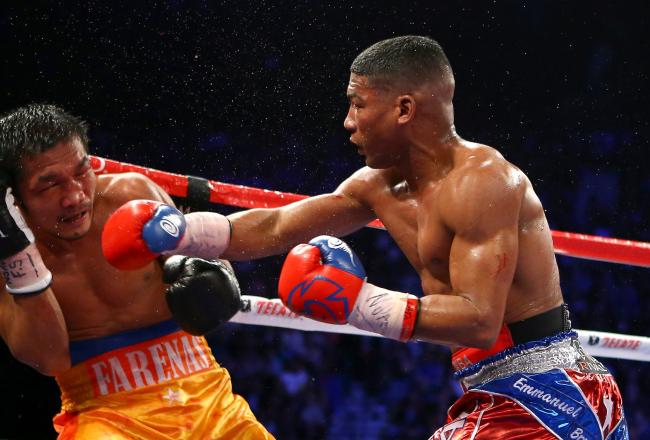 117 to 109
118 to 108
117 to 108
Gamboa
We got a real exciting fight here fight fans!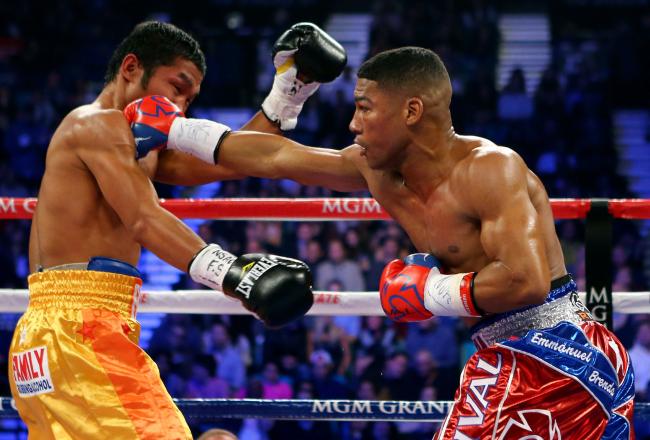 Farenas has been down twice already in this exciting fight where he too has had his moments landing big shots on Gamboa's face.
We are now going into the 8th round.
Farenas goes down after a clean right hook from Gamboa lands in the end of the 2nd round.
He gets up and we are now in third. Gamboa is showboating while dodging shots.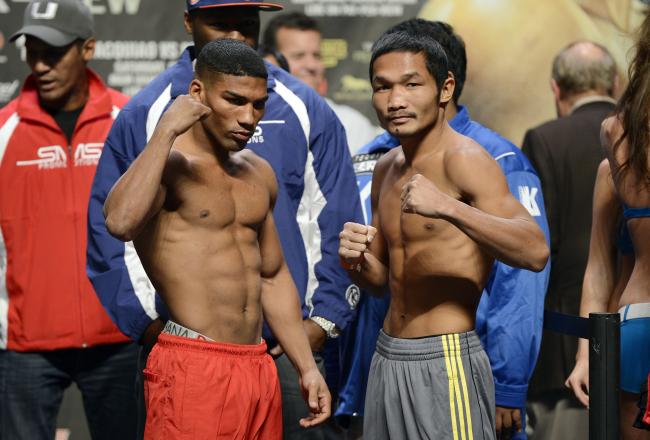 Tons of action early on in this comeback fight for rising powerhouse star Gamboa as his opponent is showing that he is not just a cheesy joke comeback fight type of fighter. Farenas is trading and landing some big shots of his own!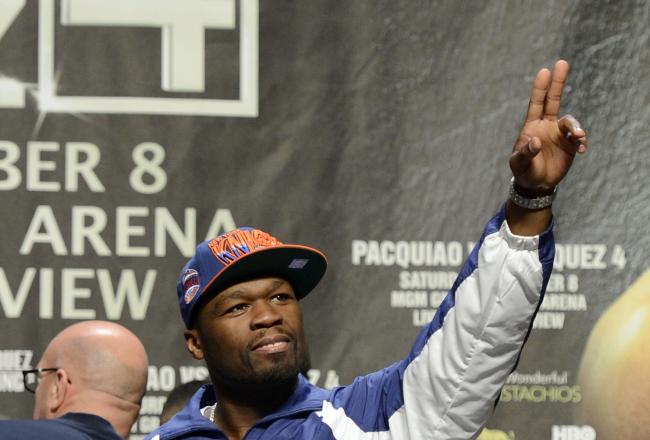 50 Cent made a real bold entrance hanging from the ceiling of the MGM Grand and being lowered into the ring as he was rapping his new song for Gamboa's ring entrance!
117 to 111
119 to 109
118 to 110
Miguel Angel Vazquez!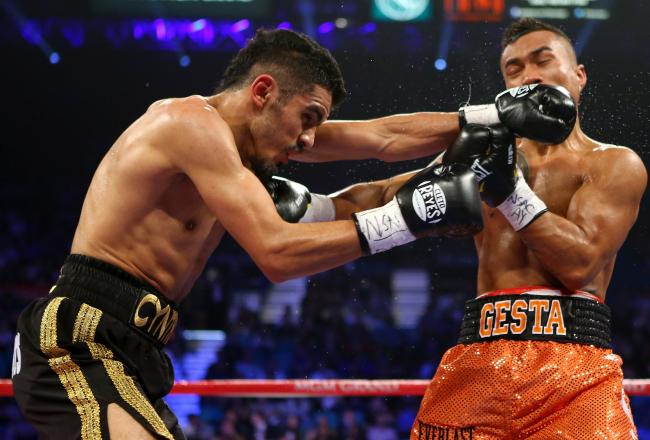 Fans are getting bored here at MGM as Vazquez is running backwards and Gesta can't seem to get his own fight going and land much at all.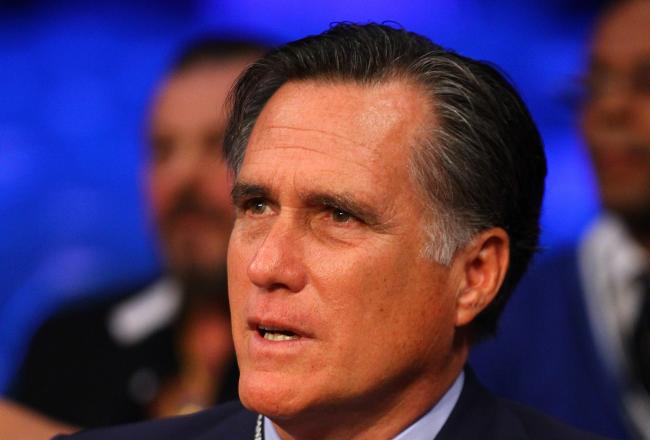 Some rather random unusual celebs here tonight so far. We have former Republican Presidential candidate Mitt Romney sitting ringside as well as TV talk show host Montell Williams sitting pretty close to ringside as well.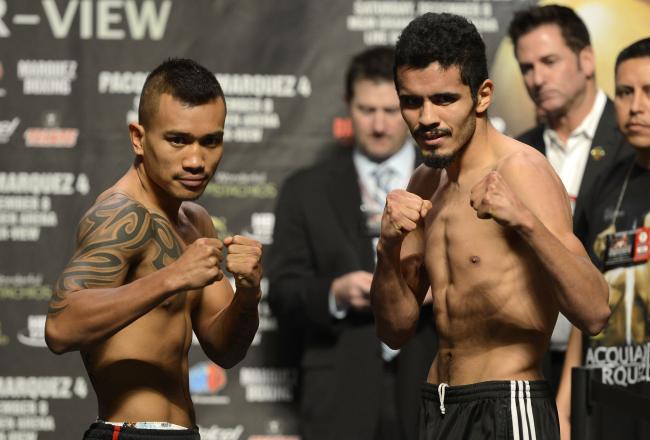 Fortuna has decisioned Hyland in a fight that had the fighters swinging after the bell.
Most of the fans applauded Fortuna here as he got on the corner of the ropes to wave to the fans in attendance here at the MGM Grand.
Right now we are half way into the Gesta vs Vazquez fight. Where Gesta is the more aggressive fighter pushing the action to a very defensive minded Vazquez who naturally waits and counters and dances around the ring.
There were moments already so far where a frustrated Gesta even stood right in front of Vazquez with his arms wide open and down as if to say come one and hit me. Let's fight already.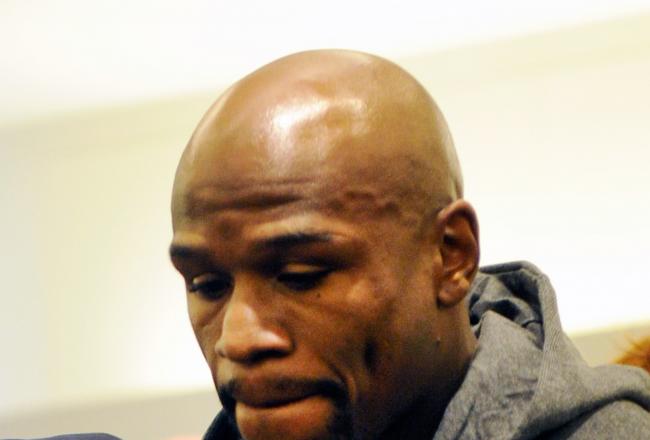 One very ironic thing about being in Vegas this week is that whenever any person of Mexican descent saw me wearing my #PacMarquez credential on they would say: "PACQUIAO!" or Manny will KO his you know what bad!
I then tell them really? Why do you hope for Manny to KO Juan?
Then all them say the same exact thing. We all just want to see Manny knock out Floyd!
So this tells me that despite Marquez success and fame that he is or never was the true Mexican hero or pride of Mexico as say Chavez was.
I personally always thought Marquez never got the love/recognition that he deserves pretty much not from just the Mexican community but also the media worldwide.
Again on the other hand the majority, I would say over 90% of the media I have spoken to are going for Marquez to win tonight.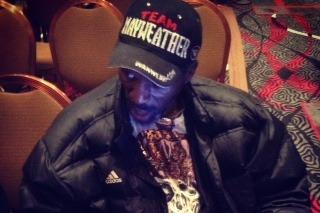 Roger Mayweather was at the weigh-in, media center.
Floyd Mayweather is not in Vegas this weekend he is on the east coast.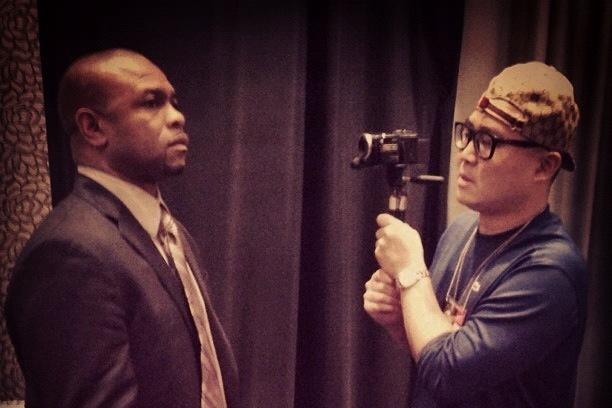 Interviewed one of my idols Roy Jones Jr. This will be up on Monday.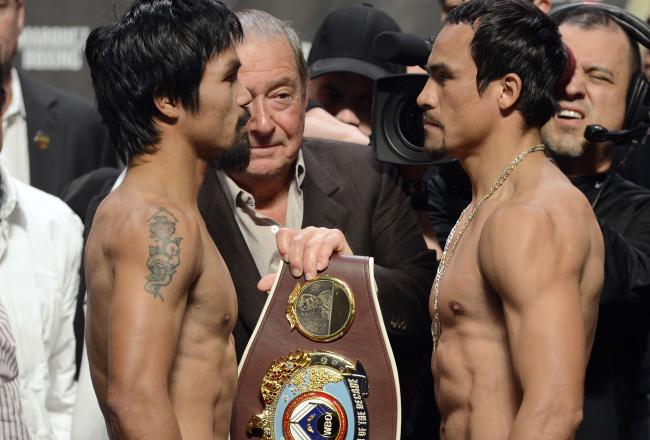 All fighters on the #PacMarquez fight card made weight.
Here is a reaction piece I wrote that goes into further detail on the weigh-in.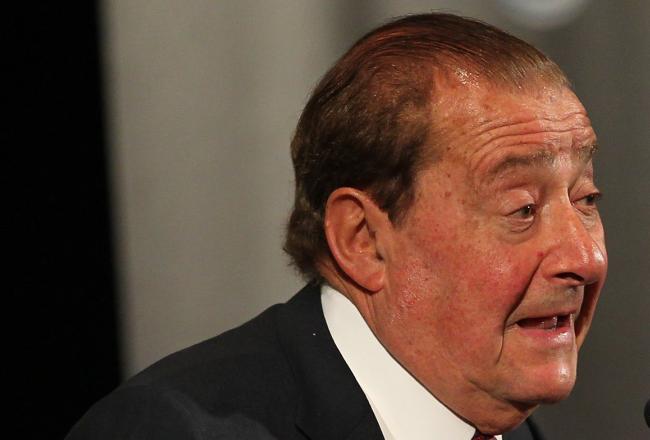 Bob Arum has announced that Pacquiao vs Marquez IV is already sold out with a gate of $10.5 million.
Alright fight fans today is the big weigh-in!
It takes place at the MGM Grand at the Grand Garden Arena and it is open to the public.
However it is first come first served and the seats do fill up fast and they will close it off it reaches maximum capacity since it is just a fraction of the actual Grand Garden Arena.
If you can't make it in person you can of course watch it live on HBO as they will be showing it at 3PM PT/ 6PM ET.
Also if you happen to be in New York Time Square they will also be showing the weigh-in live on the big screen for the first time for any weigh-in.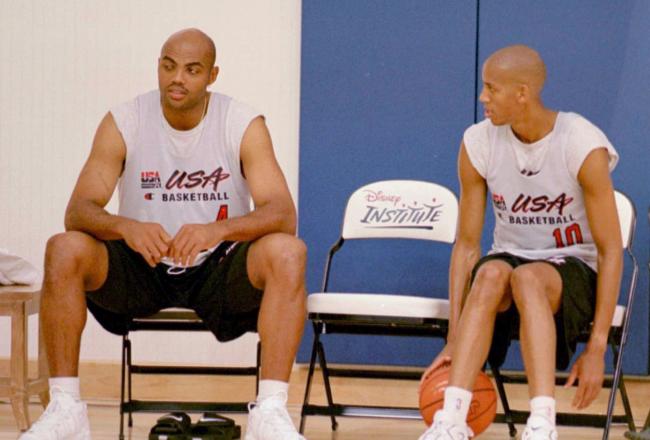 Reminder tonight after the NBA games on TNT, NBA legends Charles Barkley and Reggie Miller are going toe-to-toe with Manny Pacquiao. They will interview him while he's training at the Wild Card gym and doing his road work through Griffith Park.
This article is
What is the duplicate article?
Why is this article offensive?
Where is this article plagiarized from?
Why is this article poorly edited?