5 Reasons Why Giants Fans Hate Dodgers Fans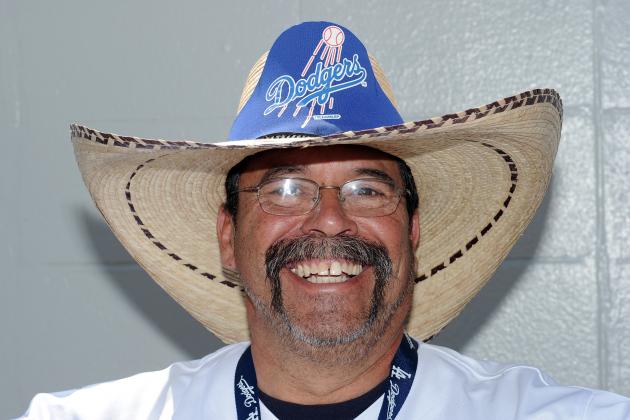 Harry How/Getty Images

ESPN used to run a commercial featuring a young couple having cutesy time on the couch. As unsavory as that image was to a sports fan just wanting to watch game highlights, the visual turned absolutely repugnant once the camera zoomed out to reveal the guy was wearing an Ohio State sweatshirt, while the girl was sporting her Michigan threads.
Just thinking about it makes you uncomfortable, right?
Now imagine a Giants fan and a Dodgers fan embracing on the couch, making out and whispering sweet nothings in each other's ear. I don't know about you, but I just threw up a little in my mouth.
Well, that is because the two fanbases don't get along. In fact, they downright hate each other. They hate each other's teams, their team colors, their hometowns and their regional vernacular. They even hate the air the other side breathes (with good reason, at least for Giants fans—LA air is filthy).
And it doesn't help that the players in opposite dugouts hate each other, too, carrying on a rivalry that extends back to the New York days for both franchises.
The list of reasons why the two sides hate each other is seemingly endless, but here we'll just look at five of the reasons Giants fans hate Dodgers fans so much.
Begin Slideshow

»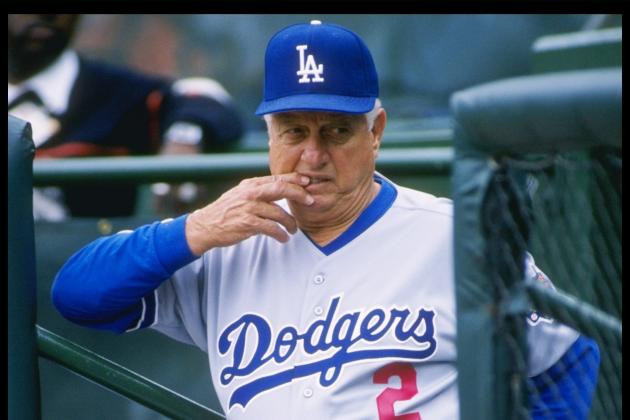 Otto Greule Jr/Getty Images

Is there any more annoying character in baseball? Maybe there is outside of Northern California, but for Giants fans, Tommy Lasorda is absolutely the last person they want to see, hear or think about.
And the worst part is that this blowhard—the guy who admitted to arguing with umpires just for the airtime—won't go away.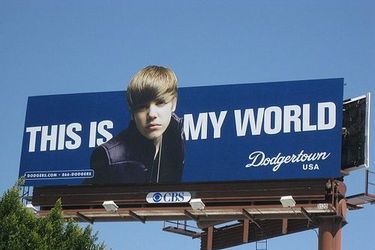 Photo by Jordan Darko
Be it social pressure, instincts or genetics (probably not the last one, but maybe…), Giants fans grow up in a culture that despises Dodger Blue. Just seeing the color makes our orange blood boil!
But the divide isn't just about baseball teams. It's a complete geographical polarization. Anyone who has attended Cal Poly-San Luis Obispo can attest to that.
San Luis Obispo is generally considered the dividing line between North and South, so the student body is mainly a mix of people from both regions. Rivalries run deep.
For pickup basketball games, teams are often divided based on place of origin. Northerners make fun of Southerners for saying "the" before freeway names, while Southerners hate that Notherners use "hella" to mean "very."
So naturally, when it comes to things that really matter, such as baseball allegiances, it's easy see how Giants fans hate Dodgers fans and all they stand for.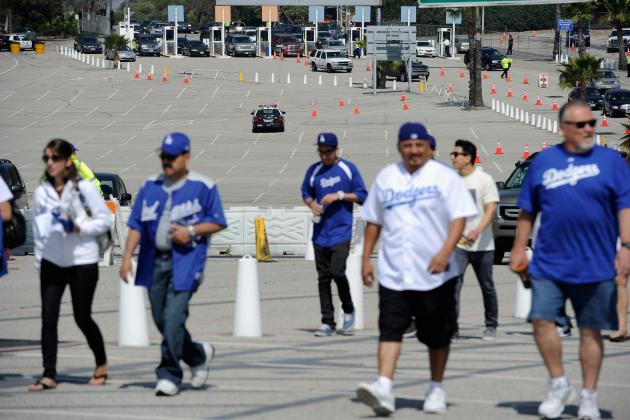 Kevork Djansezian/Getty Images

Giants fans are so passionate about their team, they show up to games for the first inning and stay until the ninth inning—or beyond, if necessary.
What's that? Rangers fans are the same way? So are Phillies fans? Tigers and Cardinals fans like watching full games, too? Heck, they'll even stick around in Pittsburgh and Kansas City if there's reason.
Dodgers fans, on the other hand, are notorious for showing up around the third inning and then sneaking out during the seventh-inning stretch. As long as they made it to the park to be seen: mission accomplished.
So, for good reason, Giants fans dismiss Dodgers fans as, well, pick your description: fair-weather, apathetic, uninformed.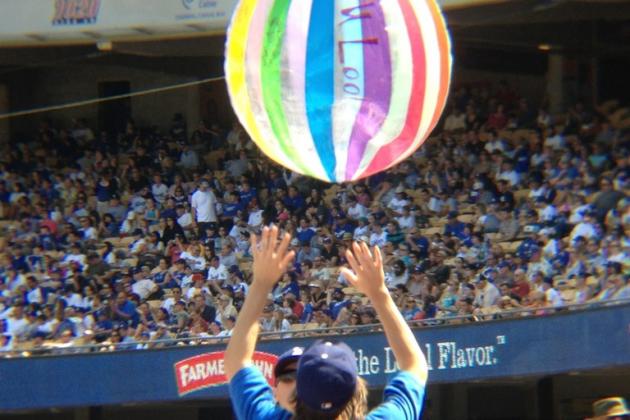 Courtesy of InfieldBox.com
Really? Beach balls at a baseball game?
If you want to be at the beach, then go to the beach. Just hop in your convertible, put the top down and cruise the short distance to the water. Unless you don't want to sit in traffic. Then that's understandable.
Regardless, the baseball stadium is for red-stitched hardballs and people whose emotional well-beings ride on the wins and losses of their hometown team—not for batting around a rainbow-colored balloon that inevitably lands on the field and disrupts play.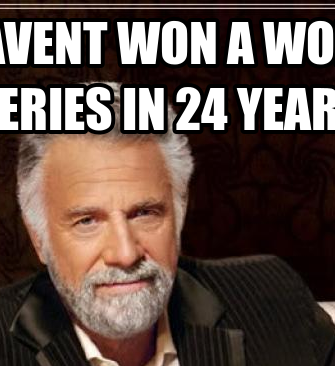 Courtesy of Memecrunch.com
It might be petty, but to a Giants fan, there is no more annoying site (other than Tommy Lasorda's face) than that highlight of Kirk Gibson limping around the bases and celebrating his walk-off home run.
On the flip side, that series was 24 long years ago, so it's really the last bit of glory Dodger Nation has to hold on to. The Giants, on the other hand, have won two titles in three years.
Other Dodgers who make Giants fans sick: Steve Garvey, Ron Cey, Mike Sciosia, Mike Marshall, Jeff Kent (that's right, Dodgers fans, he's all yours) and Orel Hershiser. And did I mention Tommy Lasorda?