Predicting the 2013 NASCAR Sprint Cup Chase Contenders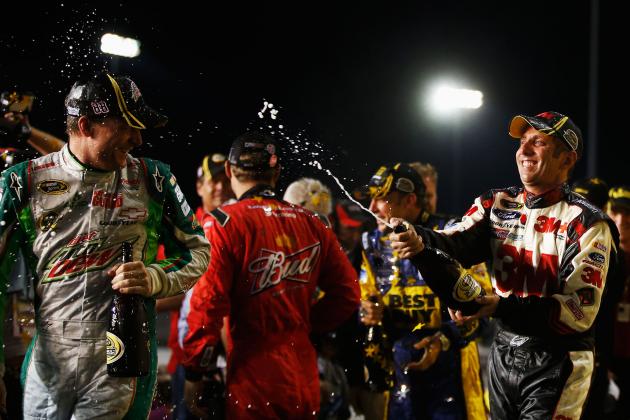 Chris Graythen/Getty Images

Predicting winners is hardly a science, but analysis of past performance often gives insight into the future. So with the ending of the 2012 NASCAR Sprint Cup season, we look for the title contenders in the upcoming season.
Some new blood is coming into the Cup level of NASCAR along with drivers pairing with new teams and crew chiefs. Such variables are among many that can skew the expected performance of drivers.
The 2012 season produced a strong field of contenders for the Chase, however, there were drivers scattered throughout the final point standings who should have been title contenders.
This slideshow will focus on the potential field of Chase drivers we will see after the 26th points race of the season next year. They are listed in no particular order.
Begin Slideshow

»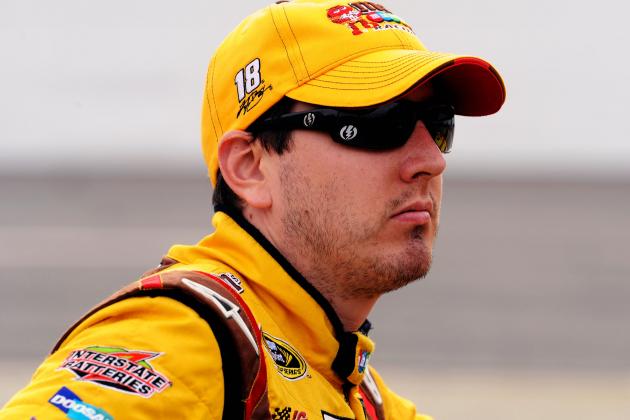 John Harrelson/Getty Images

Kyle Busch was expected to make the Chase in 2012 as the driver of the No. 18 M&M's Toyota, but in the end, he was 13th in the standings with one win, 13 top-five finishes and 20 top-10 finishes.
During the final eight races of the year, Busch finished seventh or better except for the 31st place finish at Kansas as a result of an accident.
This driver was leading the most laps in several of those races, but for whatever reason he was not able to close the deal.
Joe Gibbs Racing should have Busch's contract extension in place within the next few weeks and the current sponsor locked in as well.
Look for Busch to come roaring back in 2013 and adding to his 24 Cup victories.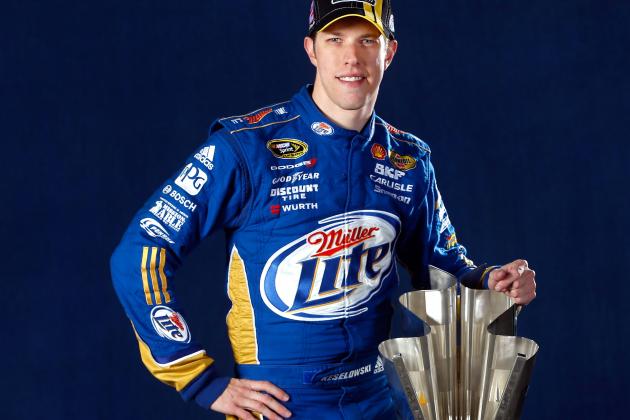 Chris Graythen/Getty Images

Brad Keselowski won his first NASCAR Sprint Cup championship this year in only his third full-time season at NASCAR's highest level.
Keselowski benefited from the strength of Penske Racing resources, great chemistry with his crew chief Paul Wolfe, strong teamwork and of course his ability as a driver.
Despite having no engine failures with the Dodge, Keselowski will find himself behind the wheel of a Ford next season. Penske Racing should have even greater resources with the backing of Ford.
Keselowski caught a lot of lucky breaks during the 2012 season, but he also scored five wins, 13 top-five finishes and 23 top-10 finishes.
Look for this driver to win races and make the Chase in 2013, but back-to-back titles are highly unlikely.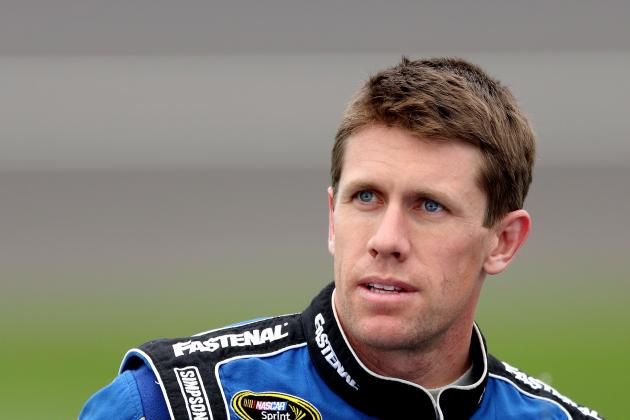 Ed Zurga/Getty Images

Carl Edwards was supposed to be the designated face of Roush Fenway Racing with his No. 99 Ford. This season he was a non-factor in most races.
His 15th-place finish in the standings, three top-five finishes and 13 top-10 finishes made for an average finish of 15.6.
Edwards had crew chief problems with Bob Osborne stepping away in July and Chad Norris unable to get him to Victory Lane.
This driver who battled Tony Stewart for the title in 2011, should be back on track under the guidance of Matt Kenseth's crew chief in 2012, Jimmy Fennig.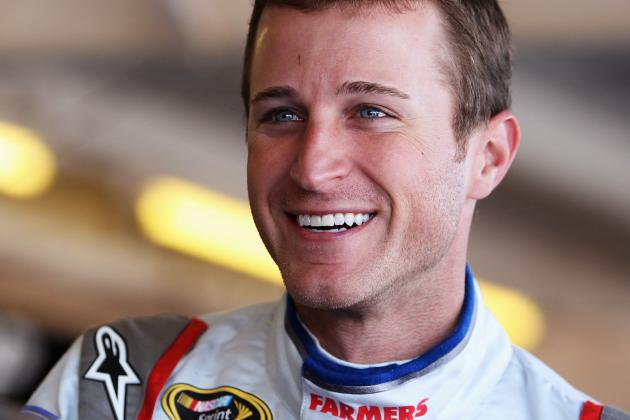 Todd Warshaw/Getty Images
This Photo May Be Cropped
Kasey Kahne's first season with Hendrick Motorsports started out shaky and he found himself pretty deep in the point standings, but by year end he was fourth in the standings.
Kahne won two races with 12 top-five finishes and 19 top-10 finishes. Under the guidance of his crew chief Kenny Francis they rebounded well in the season.
The driver of the No. 5 Chevrolet now has that first season at HMS out of the way and he has the confidence that they can contend for the Cup title.
Look for this driver to have even more wins in the 2013 season.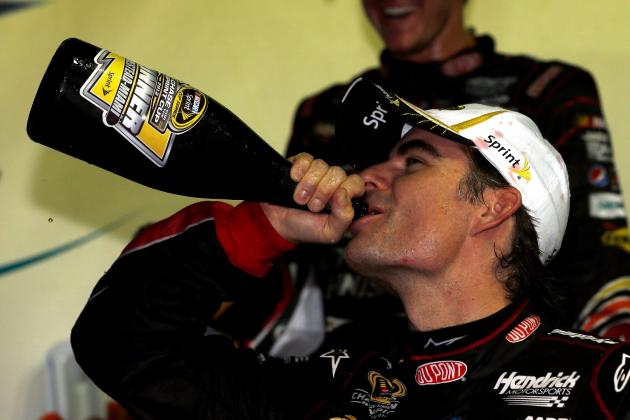 Chris Trotman/Getty Images

Four-time NASCAR Sprint Cup champion Jeff Gordon's season has been erratic to say the least. He was plagued with engine problems, wrecks, pit miscues and just plain bad luck.
Despite the problems, he clawed his way to the Chase, and wrapped up the season with his second win at Homestead-Miami Speedway.
Gordon knows his racing career is winding down and he badly wants one more title, but each year becomes more difficult with the level of competition.
Gordon closed out this season on a high note and it should carry the team into a strong 2013 season with hopefully all the craziness out of the way in 2012.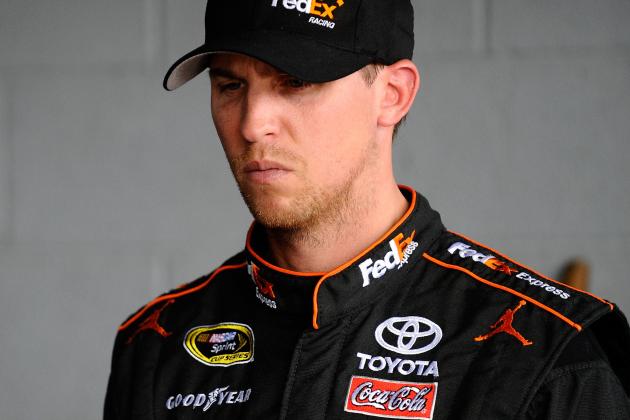 Jared C. Tilton/Getty Images

Denny Hamlin won five races with his No. 11 FedEx Toyota this season. He finished sixth in the point standings showing 14 top-five finishes.
Even with championship crew chief Darian Grubb at the helm, the team suffered from engine problems, pit miscues and accidents.
Though wrecks can't be avoided, the team will regroup and come back stronger in 2013. Hamlin should be a new father when he returns to Daytona and that likely will have a positive effect on his performance.
This driver should once again be a contender for the title given the resources he has at Joe Gibbs Racing.
Matt Kenseth will be joining JGR (Joe Gibbs Racing) in the No. 20 Home Depot Toyota. His knowledge, leadership and driving ability can only be a plus for Hamlin and Kyle Busch.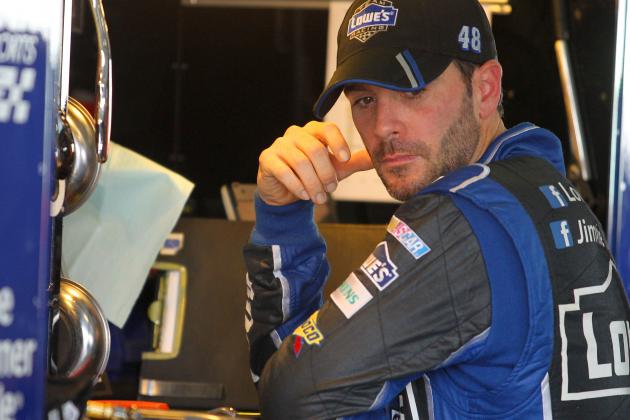 Todd Warshaw/Getty Images

Jimmie Johnson may have been a six-time NASCAR Sprint Cup champion if not for a lug nut and parts failure on the No. 48 Lowe's Chevrolet at Homestead-Miami Speedway.
Johnson and his crew chief Chad Knaus will remain formidable in 2013. Though he battled Brad Keselowski for the title, he finished third in points to Clint Bowyer by one point.
Johnson headed to Victory Lane five times this season. He had 18 top-five finishes and 24 top-10 finishes for an average finish of 11.2.
This Hendrick Motorsports driver wants more championships and there is little reason to doubt that he will get them. Look for him to be a serious title contender again in 2013.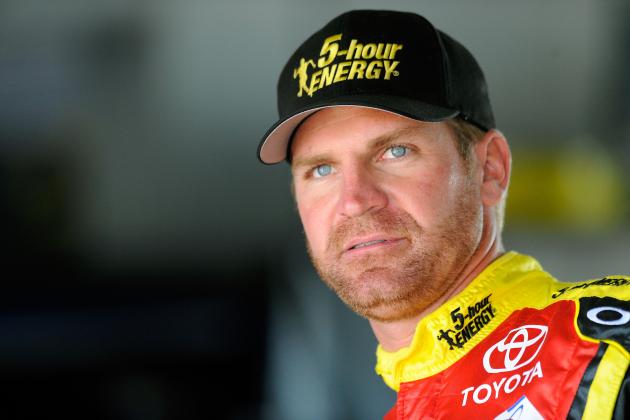 Jared C. Tilton/Getty Images

Michael Waltrip Racing (MWR) proved it has come into its own as a top-tier NASCAR operation. MWR had two drivers in the Chase, Martin Truex Jr. and Clint Bowyer.
Bowyer outperformed his teammate and came very close to contending for the NASCAR Sprint Cup title. He finished second in the points, scored three wins, 10 top-five finishes and 23 top-10 finishes.
Bowyer has an easy-going persona, but he is aggressive behind the wheel of his No. 15 5-hour Energy Toyota. It is highly unlikely the dreaded runner-up syndrome will have any effect on this driver.
This is a driver who has great chemistry with his crew chief Brian Pattie. Considering the resources at MWR, Bowyer should come firing back in 2013 with wins and a place in the Chase.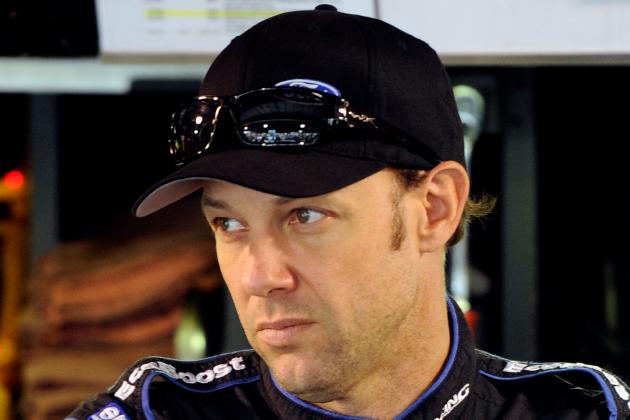 John Harrelson/Getty Images

Matt Kenseth ends the run with the only team owner he has known since racing in NASCAR's top series. His last race with Roush Fenway Racing (RFR) was at Homestead-Miami Speedway.
Kenseth is moving into the No. 20 Home Depot Toyota out of Joe Gibbs Racing for 2013.
The former RFR driver ended his season seventh in the point standings. Kenseth locked up three wins, 13 top-five finishes and 19 top-10 finishes for an average of 11.1.
It is said that change is good and obviously Kenseth felt it was time to move on to hopefully greener pastures.
The move should be a very positive one not only for Kenseth, but for JGR as well, given the fact he is a Cup champion with a wealth of knowledge and driving talent.
The popular No. 20 Home Depot car should be making its way to Victory Lane several times next season.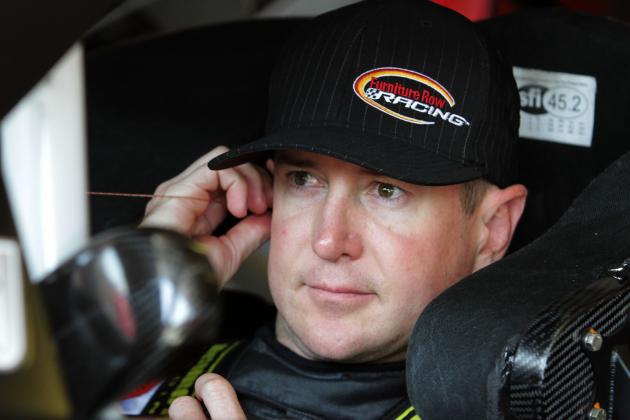 Jerry Markland/Getty Images

Kurt Busch ended his stint with Phoenix Racing and signed a one-year contract with Furniture Row Racing as the driver of the No. 78 Chevrolet.
Busch got a jump on the 2013 season by driving the final six races of the season with Furniture Row out of Denver. It took a few races, but he finished in the top 10 for the last three races of 2012.
Furniture Row is a one-car operation with engines and technical support from Richard Childress Racing (RCR). Ties run deep between the two organizations and the 78 car is almost a fourth RCR team.
Busch's crew chief is Todd Berrier who worked at RCR for 17 years. Unlike the former driver for Furniture Row, Regan Smith, Busch will continue to live in Charlotte under the guidance of Richard Childress.
If the last three races are any indication, we can expect to see Busch contending for wins and top-10 finishes. There is little doubt about his desire to win and ability to wheel a car.
Busch may not be a top contender in the Chase, but you can bet he will do all he can to at least claw his way to a wild-card slot.
Jerry Markland/Getty Images

Greg Biffle had some mojo going this season as the driver of the No. 16 Ford for Roush Fenway Racing. He was king of the point standings for a good portion of the season prior to the Chase.
Biffle has strong chemistry with his crew chief Matt Puccia and together they garnered two wins, 12 top-five finishes and 21 top-10 finishes for an average finish of 10.2. He ended the season fifth in points.
Consistency has been the key Biffle's performance and that will likely carry forward to 2013. Biffle will make the Chase and win a few races, but he probably will not be in contention for the title.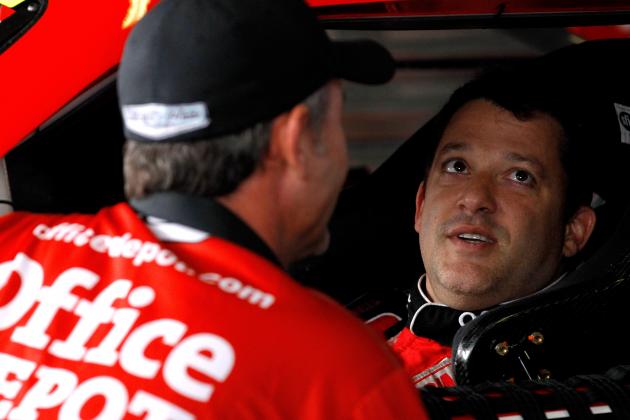 Tom Pennington/Getty Images

Tony Stewart, owner/driver of the No. 14 Chevrolet, was the defending NASCAR Sprint Cup champion. This season he had three wins, 12 top-five finishes and 16 top-10 finishes for an average of 13.6.
Stewart's season was erratic perhaps because the team was still trying to adjust to new crew chief Steve Addington and meld his ideas with that of his boss.
Stewart has had to find new sponsors at Stewart-Haas Racing, make decisions on drivers and ready his operation for Danica Patrick's first full-time run in the No. 10 Cup car.
Those are a few distractions that may have had an effect on the team's performance. They finished ninth in the point standings.
The driver of the No. 14 has stabilized many of the big issues within the organization. He has even locked up Kevin Harvick as a driver in 2014. Look for Stewart to be more consistent and win races in 2013.