6 Ways for John Farrell to Win the Boston Red Sox Players Over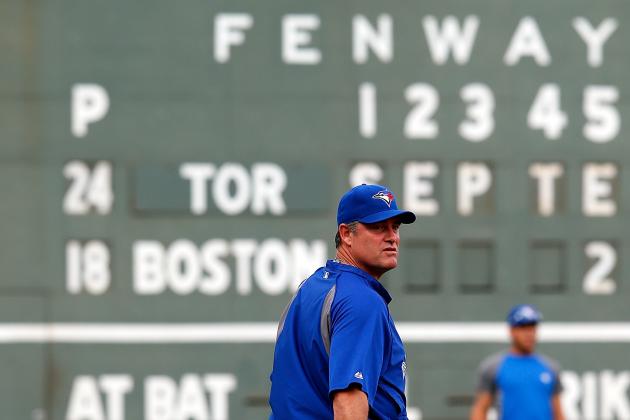 Jim Rogash/Getty Images
John Farrell has a lot of work to do to erase the memories of the horrible 2011 Red Sox season.
The spectacular ways that Bobby Valentine crashed and burned during just one season as manager of the Boston Red Sox should give pause to his successor. Fortunately, new skipper John Farrell is no stranger to Boston and has a better idea than most about what he is in for.
A primary contributor to Valentine's demise was his inability to control and gain the respect of the Boston clubhouse, as detailed by B/R's Joshua Moeschel.
Farrell will need to establish himself quickly and prove to the players that he is no Valentine. There are a number of things he can do to gain the trust of the players, and if he can do that the team will have a chance to be successful in 2013.
Click through to see what Farrell can do to win over the Boston Red Sox players.
Begin Slideshow

»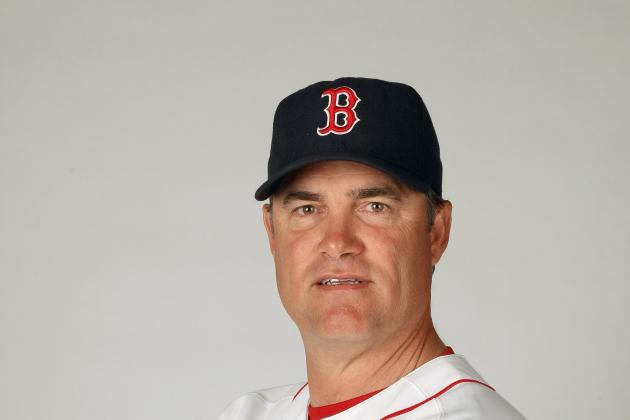 Nick Laham/Getty Images
Farrell was previously a popular coach for Boston.
As ESPN Boston's Joe McDonald reported after Farrell's hiring, veteran Red Sox players applauded the move because of the respect they had for him during his time as a coach with Boston from 2006 to 2010. His popularity came from his coaching style and being a top lieutenant in beloved Terry Francona's regime.
Farrell must show that time and a stint as a manager hasn't jaded him or changed his approach. Maintaining the respect he likely already has from holdover players from his first stint in Boston will be of the utmost importance to get other players to buy in.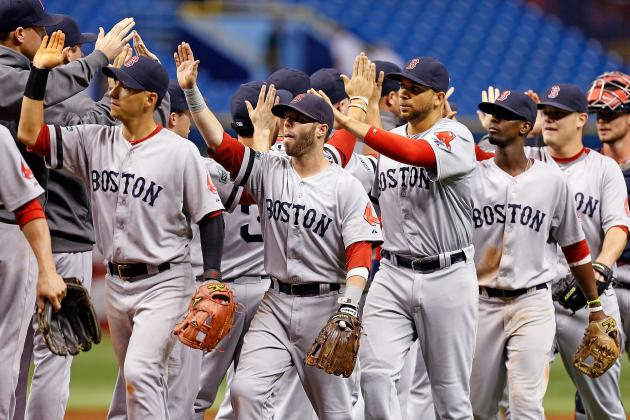 J. Meric/Getty Images
Winning will make a lot of bad memories go away in Boston.
The Valentine era seemed to get worse as the 2012 season wore on. After going 30-32 over the first 62 games, the team went just 39-61 the rest of the way. As much as anything, the poor record reflected the lack of motivation and respect the players felt they got from Bobby V.
Recent Red Sox culture is one of winning, evidenced by last year being their first losing season since 1997. If Farrell can come in and have the team competing out of the gate, he will have instant credibility and the allegiance of the players.
Coming out strong will also silence critics who may point to Farrell's 154-174 career managerial record and buy him some time while the Red Sox find out where they are as an organization.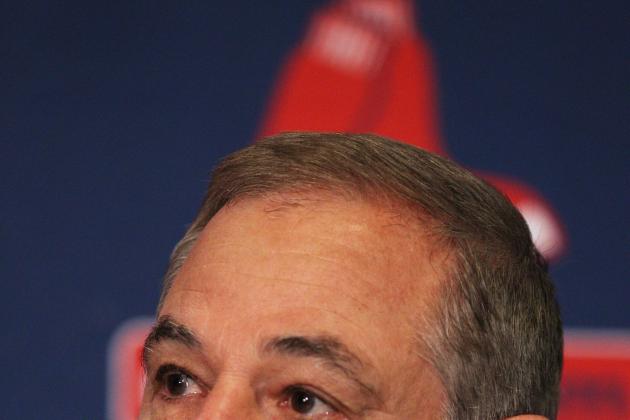 Elsa/Getty Images
Bobby Valentine aired too much clubhouse laundry to the public.
Valentine broke a cardinal rule of managing by consistently going to the press with issues he had with his players. He was barely two weeks into the regular season before throwing popular veteran Kevin Youkilis under the bus. It was something the other players never forgot and led to Dustin Pedroia famously chiding Valentine in the press.
Nothing will help Farrell win the Red Sox players over faster than him demonstrating he intends to have a proper and confidential clubhouse. Players will relax knowing that their dirty laundry won't be aired in the press by the one person who is supposed be preventing such actions.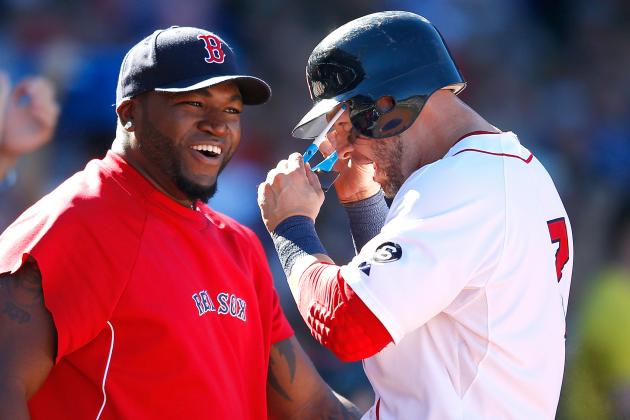 Jim Rogash/Getty Images
The Red Six have been at their best in the past when having fun and working hard.
Valentine changed a productive fraternity house-like clubhouse into an inefficient dictatorship. His quest to tightly control the team quickly led to resentment from players and a significant drop in team play.
Yahoo's Jeff Passan detailed how players respected Valentine so little that embarrassing cell phone photos they took of their sleeping manager made their way around the team as a joke.
While Farrell must show that he is not Valentine, he must also prove he is no pushover. He will gain the confidence of the clubhouse if he can command respect while giving players appropriate leeway.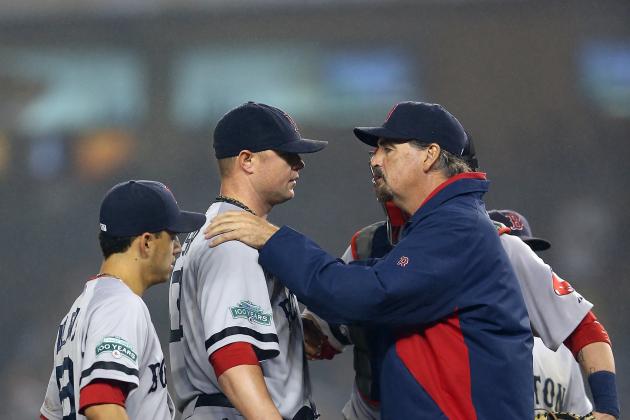 Elsa/Getty Images
Jon Lester has the talent to be one of the best pitchers in baseball if he can rebound from a poor 2012 season.
The Red Sox pitching staff stunk in 2012, with their 4.72 team ERA ranking third to last in the American League.
John Lackey, Jon Lester, Daniel Bard and Andrew Bailey will all be coming off seasons impacted by injuries and struggles. The large part of the future success of the team lies with these pitchers, so it's of the utmost importance to get them back on track.
Having previously spent four seasons as the Boston pitching coach from 2007 to 2010, Farrell brings both experience and familiarity that could help the struggling Red Sox hurlers.
Farrell has already gone on record with ESPN Boston's Joe McDonald, indicating he believes Boston's pitching woes can be fixed. Working with new Boston pitching coach Juan Nieves, Farrell can buy a lot of good will with his players and the fans if he can help the pitching staff regain their mojo.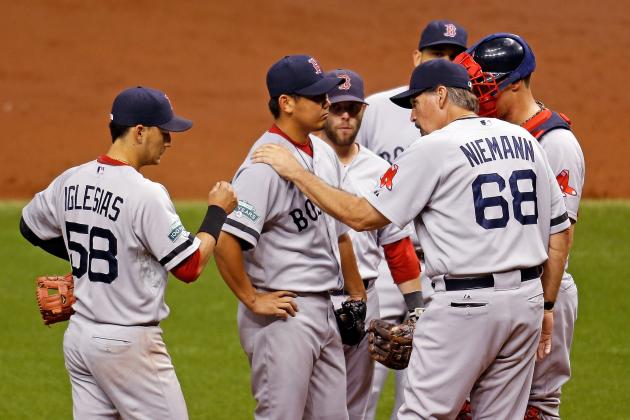 J. Meric/Getty Images
It's hard to keep the players in line if the coaches can't get along.
Valentine didn't reserve having toxic relationships with just his players. By the time he left it was clear he was on similarly bad terms with his coaching staff.
Before he was fired mid-season, pitching coach Bob McClure wasn't even on speaking terms with Valentine, who told the media McClure was on "vacation" when he was away from the team tending to a family medical emergency.
Just before being fired himself, Valentine stated his belief he had been undermined by his coaches in 2012.
It won't be hard for John Farrell to have a better relationship with his coaches than Valentine did with his. But, it will be an important first step in establishing a positive start to his managerial regime.


Statistics via BaseballReference
Follow me on Twitter