NASCAR: 5 Drivers Who Really Need to Win the AdvoCare 500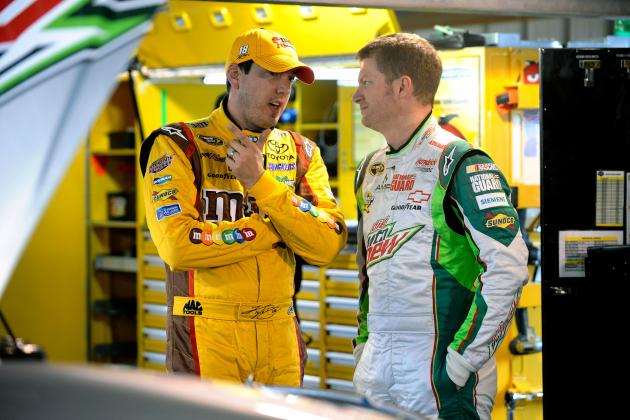 Jared C. Tilton/Getty Images

The NASCAR Sprint Cup season has come down to two races with two drivers in contention for the championship. There are drivers who need to win perhaps out of necessity, to gain momentum or because they are due.
Jimmie Johnson sits atop the point standings seven markers ahead of Brad Keselowski. Chase drivers in the standings from third on down may see some fluctuation with the points, but it is for pride and payoffs.
Heading to Phoenix for the AdvoCare 500, Johnson is clearly a favorite with his 12 wins, 12 top fives and and average finish of 5.3.
In this slideshow, five drivers will be highlighted who really need to win this race before the start of the 2013 season.
The finale at Homestead may come down to a battle of the title contenders for the win, so the AdvoCare 500 may be the best shot of the two races to capture victory.
Let's look at the reasons these drivers have been chosen.
Begin Slideshow

»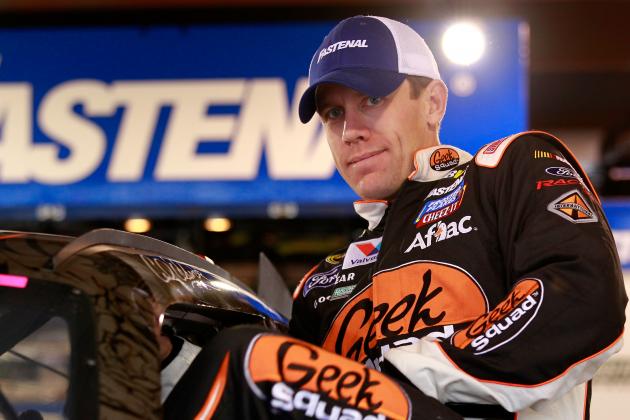 Geoff Burke/Getty Images

Considering Carl Edwards was the runner-up for the 2011 NASCAR Sprint Cup Championship, his 2012 season has been solid disappointment with his teammates both in the Chase.
The driver who was the darling of Roush Fenway Racing last year with his No. 99 Ford remains winless this year with only three top-five finishes and an average finish of 15.8.
Edwards really needs a win to put some life back into his team that just can't seem to pull it all together. He also needs a win for Jack Roush and his sponsors who have put a lot of faith and money into him.
His record at Phoenix is one win, six top-five and 10 top-10 finishes for an average of 12.6. He is currently 15th in the point standings.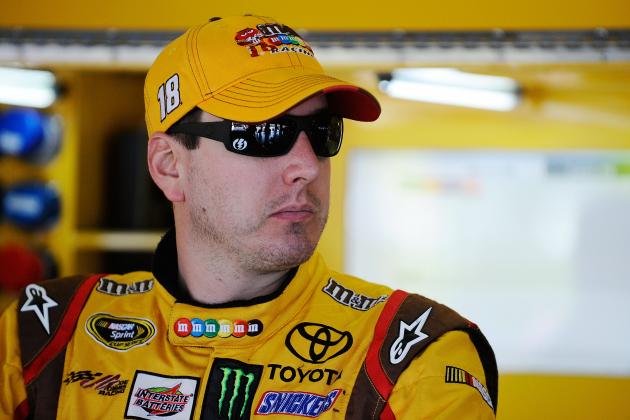 Jared C. Tilton/Getty Images

Kyle Busch was expected to drive his No. 18 M&M's Toyota straight into the Chase this year, but some odd happenings with his team and car took the steam out of some races he perhaps should have won.
The Joe Gibbs Racing team seems to have gathered its stuff together and Busch has been running well except for an accident at Kansas that relegated him to a 31st place finish.
With the exception of Kansas, he has not finished worse than seventh in the last six races, and he finished second once and third twice.
Busch does have a win this season with 11 top-five and 18 top-10 finishes.
This driver is hungry for a win with the ups and downs he has had this year. A win would give him momentum for the upcoming season and it looks like he is primed to win.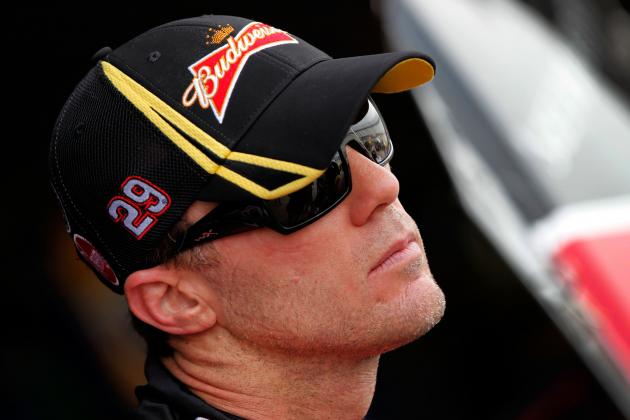 Tom Pennington/Getty Images

Kevin Harvick, driver of the No. 29 Budweiser Chevrolet for Richard Childress Racing, is considered the lead driver for the organization.
Harvick made the Chase and sits 11th in the point standings. This season he is winless with a record of only three top-five and 12 top-10 finishes.
Gil Martin returned as Harvick's crew chief with hopes he would turn the team around. In the last five races, he has only one top-five and an engine failure.
RCR has some obvious problems that need to be resolved before the start of the upcoming season. If Harvick could win a race, it would be a great first step toward that goal.
Harvick does have two wins at Phoenix with five top-five and nine top-10 finishes for an average of 13.5. He is a long shot at this point, but, as badly as he wants to win, he can't be counted out.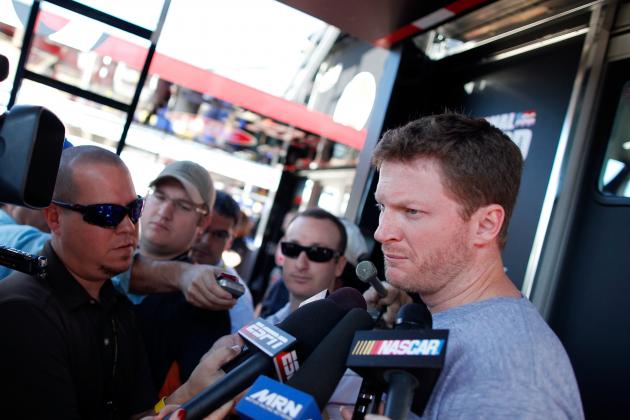 Tom Pennington/Getty Images

Dale Earnhardt Jr. and his team led by Steve Letarte had the most top-10 finishes for a good part of the first half of the season.
He finally found Victory Lane at Michigan and made the Chase. It was expected by many that he would win more than one race this year with his formidable Hendrick Motorsports team.
Despite his position in the Chase, Junior opted to step away from his race car after suffering a concussion in a testing accident at Kansas and another one at Talladega.
The driver of the No. 88 Chevy sat out two races, but after a seventh place finish at Texas last week, he felt confident that he could be a contender for strong finishes again.
Earnhardt still maintains an average finish this year of 10.6 with 10 top-five and 19 top-10 finishes.
A win at Phoenix would cap off his season even though he will remain 12th in the standings.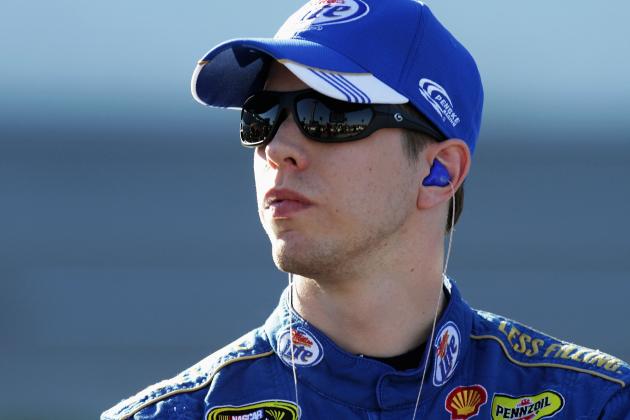 Jerry Markland/Getty Images

The dynamic duo of Brad Keselowski and his crew chief Paul Wolfe are going heads up against five-time NASCAR Sprint Cup champion Jimmie Johnson and the No. 48 team led by Chad Knaus.
Both drivers have five wins each this season. Heading to Phoenix, Johnson is favored because of his four wins and average finish of 5.3 in 18 races at the track.
Keselowski has never won at Phoenix, but, at this track early in the year, he finished fifth behind Johnson.
It is down to two races for the title and points are critical. Johnson leads Keselowski by seven points prior to the start of the AdvoCare 500.
Likely, the championship battle will go down to the final lap at Homestead. The driver of the No. 22 really needs to win this race, qualify well and lead a lot of laps if he is to beat the master for the title.