6 Things We Learned About the Pittsburgh Steelers in Week 9 Win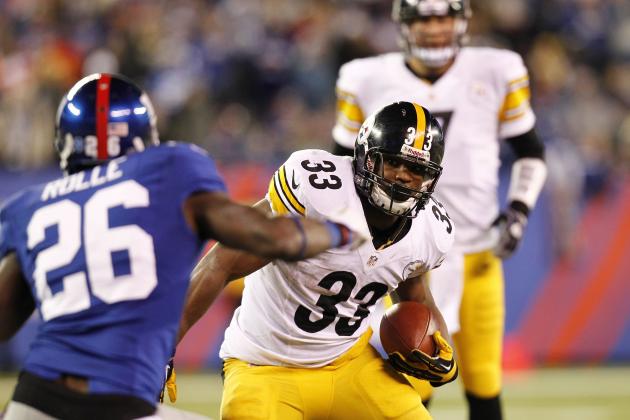 Jeff Zelevansky/Getty Images

The Pittsburgh Steelers overcame a horrific officiating performance to defeat the New York Giants 24-20 in Week 9.
There is nothing that you can do to convince me that Ben Roethlisberger fumbled that ball in the second quarter, and without that the Giants offense really did nothing in the game.
That aside, the team did come back to win and here are six things we learned about the Steelers from the game.
Begin Slideshow

»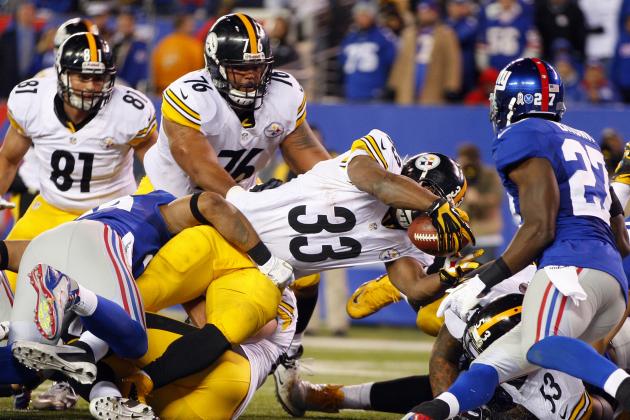 Rich Schultz/Getty Images

This is more about what has been happening the past three weeks in the run game and the backlash I took for criticizing Todd Haley's play-calling in this area.
Before the Steelers current three-game win streak, I had written that Haley wasn't calling the right running plays with Rashard Mendenhall out.
The response I got was that Mendenhall is so far and away better than Isaac Redman and Jonathan Dwyer that we shouldn't blame Haley because we have no one to run the ball.
Now we have three straight 100-yard rushing games without Mendenhall, so I guess the offensive line decided to start blocking and Redman and Dwyer had no choice but to run through the holes.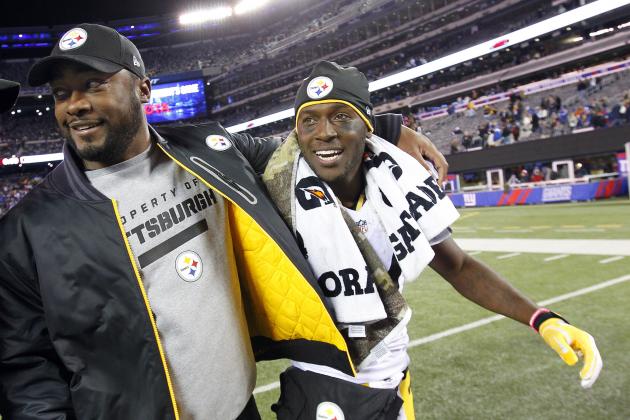 Rich Schultz/Getty Images

Whether it is making halftime adjustments, scratching a play that isn't working or dealing with injuries, the Steelers coaching staff never seems to be able to handle it.
Losing Antonio Brown for the game was a big loss; however, the offense just seemed to stop for a while like he was the only receiver that was on the field.
Brown is an important part of the Steelers offense, but the combination of Mike Wallace, Emmanuel Sanders and Jerricho Cotchery isn't a terrible one to have, either.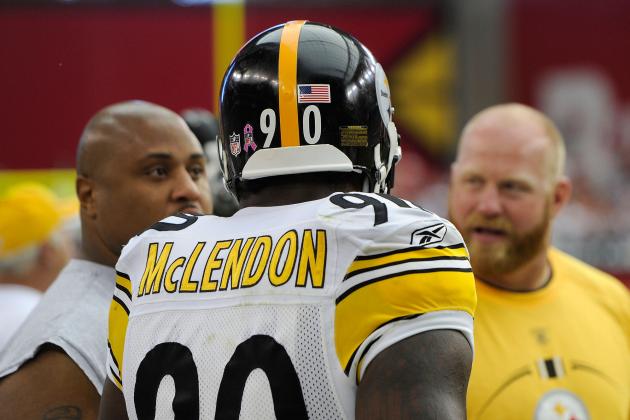 Karl Walter/Getty Images

Something else that most Steelers fans have been calling for is that Steve McLendon should be getting more playing time.
I like Casey Hampton, I really do, but there is no reason for the huge disparity in playing time between him and McLendon.
McLendon only got a few snaps against the Giants, and in that span he and Cameron Heyward put the hit on Eli Manning that forced his interception.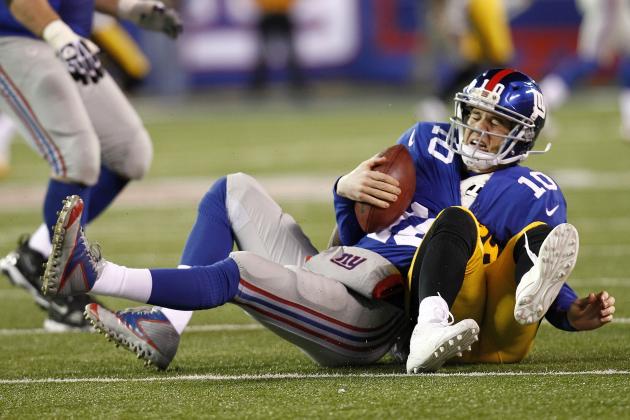 Jeff Zelevansky/Getty Images

The Steelers pass rush has been nearly nonexistent this season due in part to injuries suffered to James Harrison and LaMarr Woodley.
Even with the sack and forced fumble that Woodley had on Eli Manning, that only gives the duo four sacks combined on the year.
Lawrence Timmons may only have one sack for the season, but the defense just looks more disruptive when he is used as a blitzer.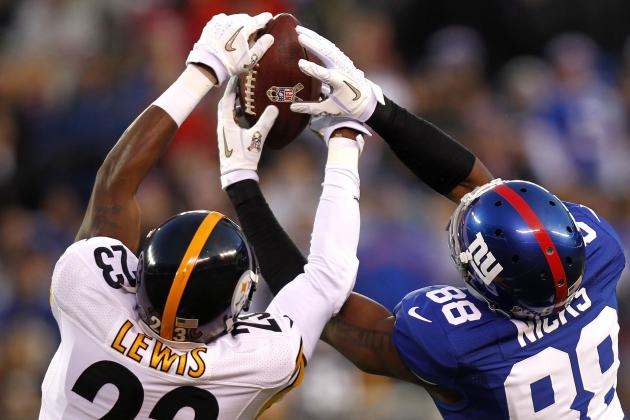 Jeff Zelevansky/Getty Images

There were a lot of people who thought that Cortez Allen should start over Keenan Lewis at cornerback this season.
Although the entire secondary hasn't been perfect, Lewis has really been a bright spot on defense excluding his dropped, game-winning pick he had against the Tennessee Titans.
It seems like Lewis has caught a case of brick hands from Ike Taylor, but Steelers fans have to be mostly happy with the season he is having to this point.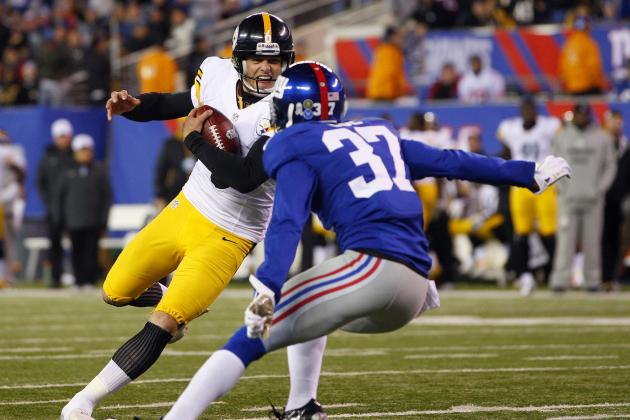 Rich Schultz/Getty Images

Even though Shaun Suisham is having a great season so far in 2012, I still do not fully trust him in a clutch situation.
The season he is having is going a long way in building up confidence in him, but I think most fans will agree that we need to see what he does in the postseason before we believe he really is this good.
That being said, if Suisham hasn't been reliable in his career kicking the ball, why would it be a good idea to actually let him run with it?
Not getting the first down is one thing, but I'm just glad that he didn't fumble the ball as soon as he was hit.