New York Yankees: 5 Key Vets You Likely Won't See on the 2013 Roster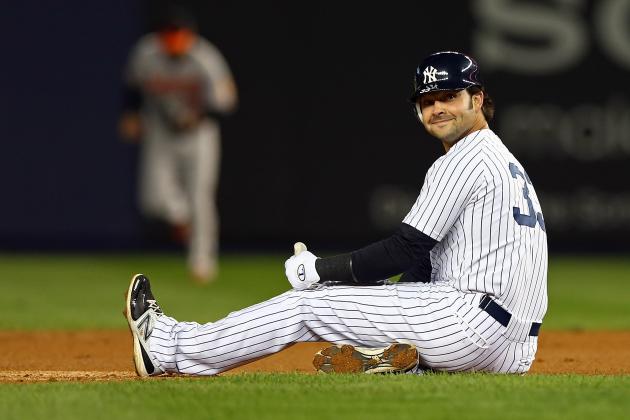 Elsa/Getty Images

As with most professional baseball teams, the Yankees roster is going to be different heading into the 2013 season.
Contracts, age and opt-out clauses are generally the main culprits of changing the make up of any roster.
In New York, this offseason could be one of major change.
Numerous players were in the final year of their contracts, including Ichiro Suzuki, Nick Swisher and Hiroki Kuroda, most notably.
With the rumor mill working constantly to spread the latest news and possible moves, what Brian Cashman and the New York front office will do this winter isn't exactly clear.
What you can be sure of though is not seeing these players in pinstripes next season.
Begin Slideshow

»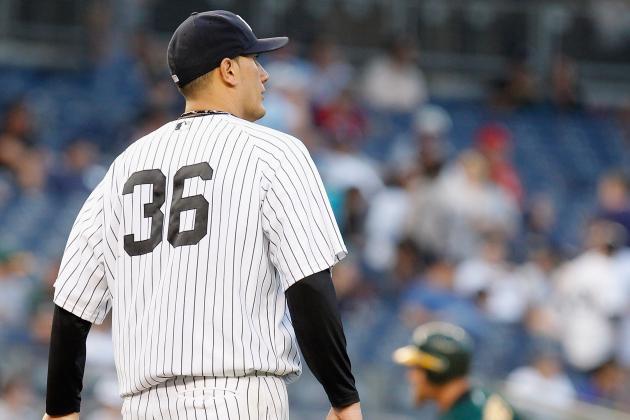 Mike Stobe/Getty Images

Over the past two seasons, Freddy Garcia has been somewhat of a safety valve for the often-inconsistent Yankee's pitching staff.
In 2011, Garcia started in 25 games, posting a 3.62 earned run average and 12 wins. In the offseason last year, the Yankees decided to bring Garcia back to see if he could continue to deceive hitters.
But with a trade sending Michael Pineda to New York and the acquisition of Hiroki Kuroda, Garcia was essentially the odd man out and was sent to the bullpen.
Once again though, Garcia provided much needed relief for an injury ridden pitching staff. He started 17 games this year, and only won seven games.
With Garcia's ERA continuing to rise with his age, it's doubtful to see Freddy back in the Bronx.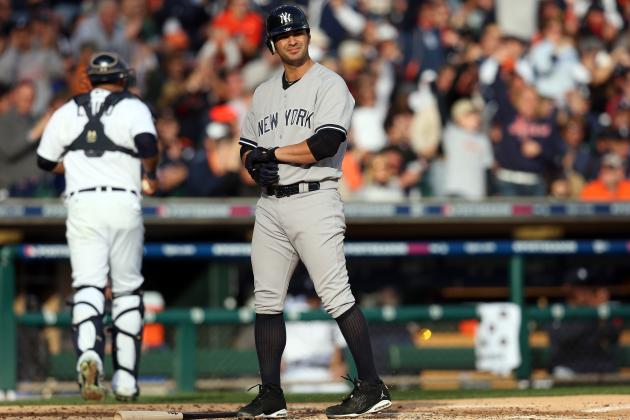 Jonathan Daniel/Getty Images

We all know of the drama and fanfare that came with Eric Chavez starting over Alex Rodriguez in this year's American League Championship series.
Before this year, Chavez hadn't started in a postseason game since 2006 in Oakland. And the rust was evident this year; in 16 postseason at bats Chavez didn't reach base once.
At only 34 years old it's odd to think of Chavez as a veteran, but he has already played 15 seasons in the major leagues.
Obviously Chavez isn't playing at the Gold Glove level that he was in 2006, but this year he was a nice back up to Rodriguez.
Although Chavez did a solid job as a backup, don't look to see him in the Bronx next season.
After this past postseason where the Yankees seemed to carelessly drift through the playoffs, Cashman probably will be looking for some fresh faces.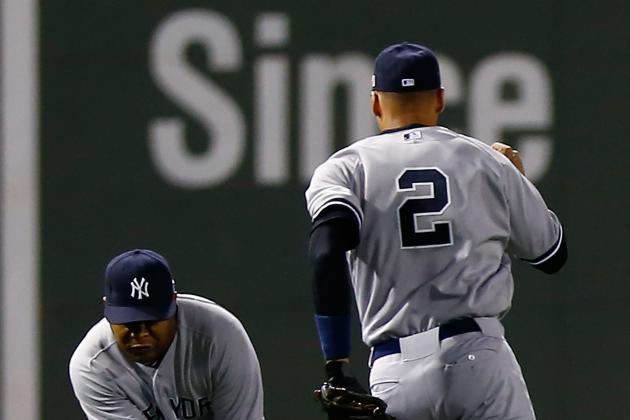 Jared Wickerham/Getty Images

Much like Freddy Garcia, Andruw Jones was a veteran the Yankees brought back after a one-year contract in 2011.
Also like Garcia, Jones's numbers took a turn for the worse this season. Unlike Garcia though, Jones essentially dropped right out of the Yankee lineup.
After being brought in to face left handed pitching and occasionally patrol left field, Jones rarely saw playing time by the end of the year.
He only played in 94 games, where he had 46 hits and a .197 batting average, and this year Girardi didn't even carry Jones on his playoff roster.
It's really a no-brainer here; don't expect to see Jones back.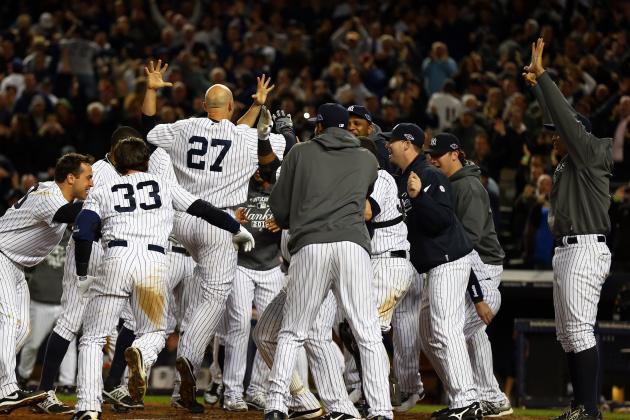 Elsa/Getty Images

Raul Ibanez was one of the finer veteran pick-ups of last offseason by Cashman and the Yankee's brass.
Ibanez is a professional in every sense of the word—he's a classy player, hard worker and patient hitter.
This year in 130 games, he hit 19 home runs and drove in 62 runs.
What most Yankee fans will remember though, is his postseason heroics, hitting game tying and walk-off home runs against both the Orioles and Tigers.
But at 40 years old, Ibanez is looking towards the final years of a 17-year long tenure in the pros.
With both Jeter and Rodriguez seeing more and more time in the designated hitter spot, Cashman doesn't really need to go out and resign an aging veteran like Ibanez to fit that role.
Ibanez provided us with some fantastic memories this past postseason and he's a great guy in the clubhouse, but he won't be in New York in 2013.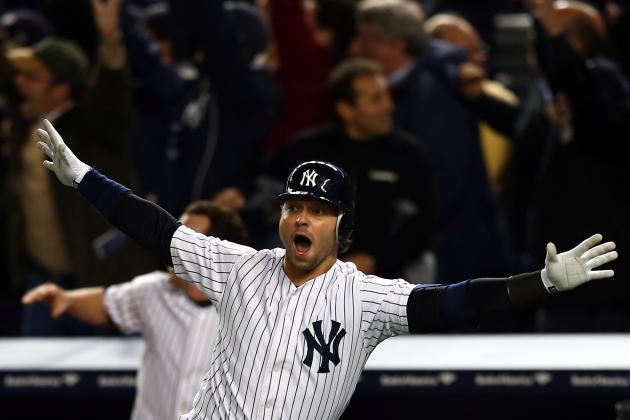 Elsa/Getty Images

This is probably my closest stretch, classifying Nick Swisher as a veteran at only 31 years old, but with nine years in the big leagues he's seen most of what the game has to offer.
Swisher is undoubtedly a fan favorite with his engaging, fun personality, and in his three years in the Bronx he has produced solid numbers.
But the business side of baseball is coming heavily into play with Swisher's future in New York, with his contract ending after this season.
It's not a secret that Swisher is reportedly asking for "Jayson Werth" type money in free agency this year.
Another factor is Swisher's postseason production, or rather lack there of.
During his time in New York, Swisher has played in eight playoff series totaling only 21 hits and seven RBI in 130 at bats.
He's a great guy and many fans will hate to see him go, but Swisher's departure is necessary if Cashman and the Steinbrenner family want to continue to cut their spending.
With Gardner and Granderson, the Yankees might be able to sign Ichiro for less money and fewer years.
If Swisher continues to ask for big money, he won't be getting it in the Bronx.