MotoGP: 5 Storylines Heading into Round 15 at Motegi, Japan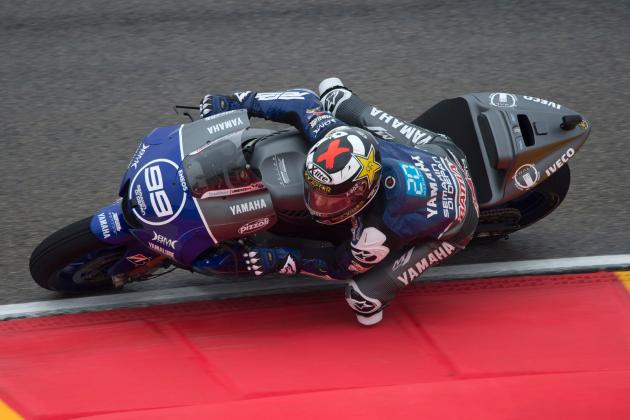 Mirco Lazzari gp/Getty Images

We are not likely to see drama at the top of the overall championship standings
Even if championship leader Jorge Lorenzo crashes out of the race, his closest pursuer, Dani Pedrosa, cannot overtake him.
But there are plenty of other reasons to pay attention when the best motorcycle road racers in the world hit the track on Sunday.
In the following pages, we will look at the five most intriguing story lines as the riders prepare for the Twin Ring Motegi circuit in Japan.
Let's start with the return of the champion...
Begin Slideshow

»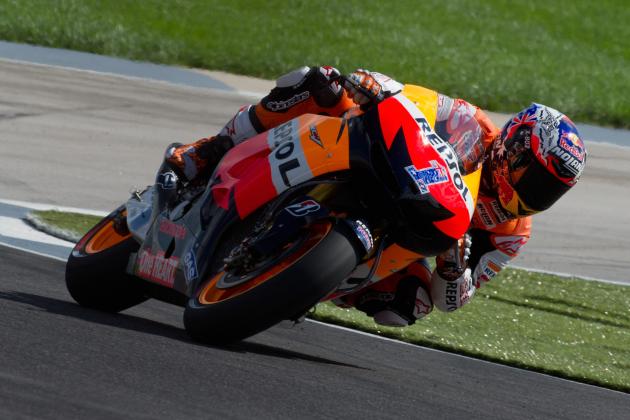 Mirco Lazzari gp/Getty Images

Casey Stoner returns to action in Motegi after missing the last three rounds of the championship due to injuries he sustained in a horrific high-side crash at the Indianapolis Motor Speedway in July.
Unsure of what to expect from himself, Stoner has said that the first practice session will indicate how competitive he will be in the race.
While any hope of a repeat as champion has surely passed, if he is physically able to ride to his full potential, he could very well throw a wrench in the works of Jorge Lorenzo and Dani Pedrosa's championship aspirations by finishing between them on the podium.
If nothing else, it will be nice to have a third party challenging for the front.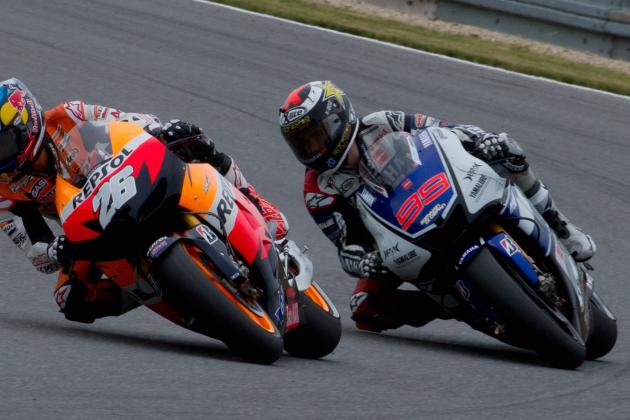 Mirco Lazzari gp/Getty Images

A 33-point lead, while significant, does leave room for excitement.
If Dani Pedrosa crashes out of this race, the competition for the championship is over. Jorge Lorenzo will be the 2012 MotoGP World Champion.
If Lorenzo crashes out and Pedrosa wins, the gap between them would be down to a mere eight points, putting the championship up in the air for either one of them to grab.
Short of that, even if Pedrosa wins and someone like Casey Stoner finishes second and Lorenzo third, the gap in the championship would be down to 24 points—a manageable figure with four races remaining.
Pedrosa has won three out of the last four races. He qualified in pole position for the one he didn't win, but was taken out from behind on the first lap.
He's hot, no doubt about it.
If he can continue that trend and his teammate Casey Stoner can finish in front of Lorenzo, the championship could get very interesting, indeed.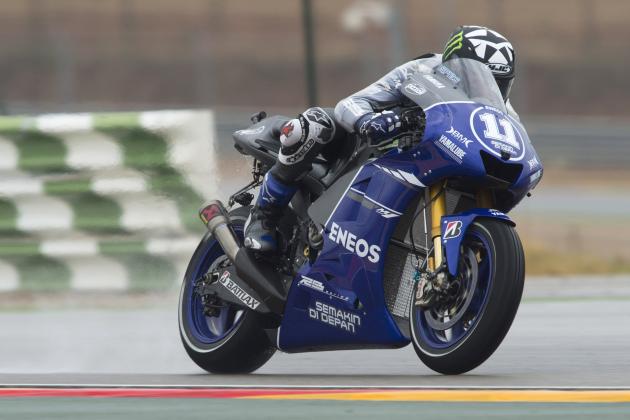 Mirco Lazzari gp/Getty Images

Ben Spies must have opened his umbrella inside a building before stepping on a black cat that was crossing his path while he was walking under a ladder.
I can't see any other justification for the intensely relentless run of bad luck he has had this season.
Add to that a seemingly prickly relationship with at least one high-ranking Yamaha official and no one could blame Spies for just going through the motions until the end of the season when he can leave Yamaha behind and focus on his new satellite, Ducati.
Spies, evidently, is not the kind of person who gives up easily.
His two consecutive fifth place finishes in the most recent rounds serve as evidence of a possible change of fortune and a continued willingness to give his all, despite his bike's betrayals.
If Spies' luck holds, he will be fast and fun to watch.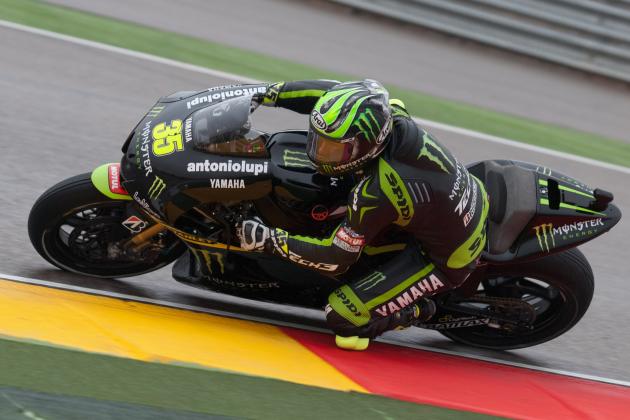 Mirco Lazzari gp/Getty Images

As I mentioned in my most recent MotoGP post, the Yamaha Tech 3 team has been the premier class's saving grace this year.
Andrea Dovizioso is only seven points behind Casey Stoner in the overall championship. That Stoner has missed the last three races won't do anything to temper the fire Dovizioso will surely feel to overtake his former teammate in the standings.
Cal Crutchlow seems just as likely to finish on or near the podium as he is to crash out of the race.
Either way, it will be entertaining.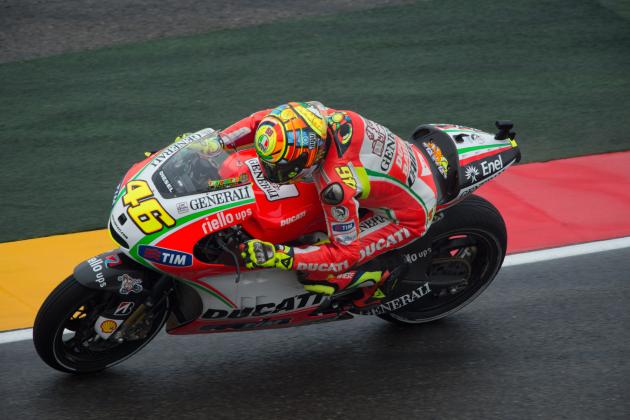 Mirco Lazzari gp/Getty Images

Valentino Rossi must be aware of the stain the last two years of futility with Ducati will leave on his otherwise legendary career.
As such, one can be sure he would love nothing more than to show noticeable improvement in the remaining five rounds—to show that, even if it took until the end of his second year, he could make the Desmosedici consistently competitive.
He is one of, if not the greatest motorcycle road racer of all time, and his time to prove that he can ride the notoriously finicky Desmo is running out.
His teammate, Nicky Hayden, likewise has something to prove.
In what has been an injury-riddled season in which he has never challenged for the podium, the former world champion needs to show that he is still relevant in MotoGP.