Oakland Raiders' Week 3 Winners and Losers vs. Pittsburgh Steelers
Ezra Shaw/Getty Images

With a BIG victory against an aging Pittsburgh Steelers, the Oakland Raiders are looking to create and sustain momentum in the coming weeks of this very young 2012 season. Did you see an improvement in the performance of the Raiders' offense? Areas of weakness for the defense?
Let's take a look at the big winners (and losers) of this week's 34-31 victory over the Pittsburgh Steelers.
Begin Slideshow

»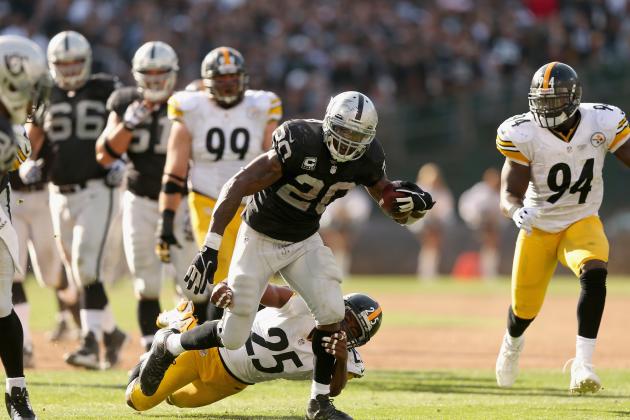 Ezra Shaw/Getty Images

Oakland Raiders running back Darren McFadden ran hard (though not heavy) with 18 carries for 113 yards and one touchdown.
While the zone-blocking offense may not be blowing up the rushing stats line yet, we did get a treat in seeing McFadden break a 64-yard touchdown run in the first quarter.
I'm hoping this is a sneak peek of things to come with the Oakland Raiders' rushing attack.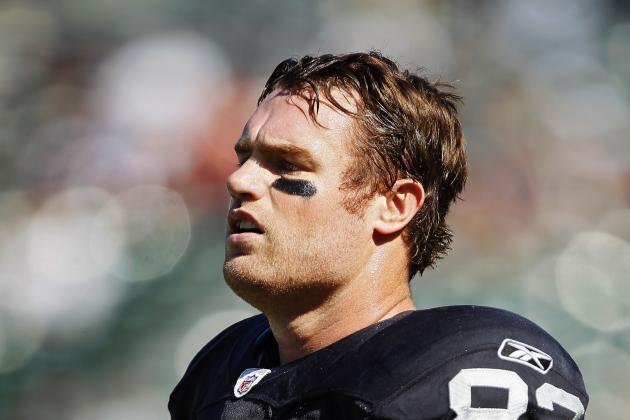 Brian Bahr/Getty Images

We were asking for a midfield threat/safety net for Raiders quarterback Carson Palmer, and we got it with tight end Brandon Myers.
Myers had four catches for 55 yards and shook off defenders to become Palmer's go-to guy when his other options weren't available.
As the Oakland offense continues to adapt and grow, look for more production from Myers.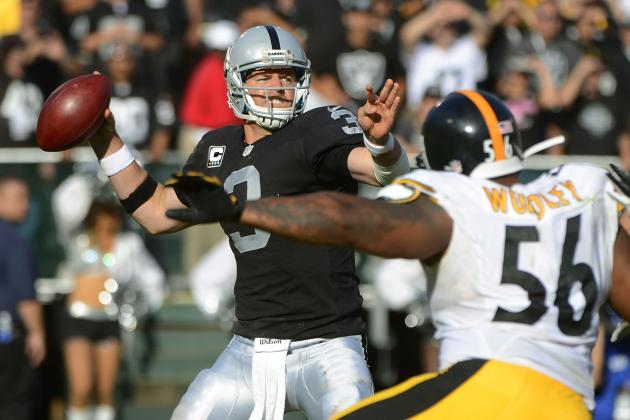 Thearon W. Henderson/Getty Images

Statistically this was not a great game for Oakland Raiders quarterback Carson Palmer.
What was a huge win though for him (and the team) were his throwing options. He threw to nine different receivers for 209 yards and three touchdowns.
He kept a steady hand on the offense, didn't force his throws and commanded the final drive that resulted in a game winning 43-yard field goal from Sebastian Janikowski.
In Week 3, Carson Palmer is making smarter throwing decisions and not forcing the ball as much as he has in the past.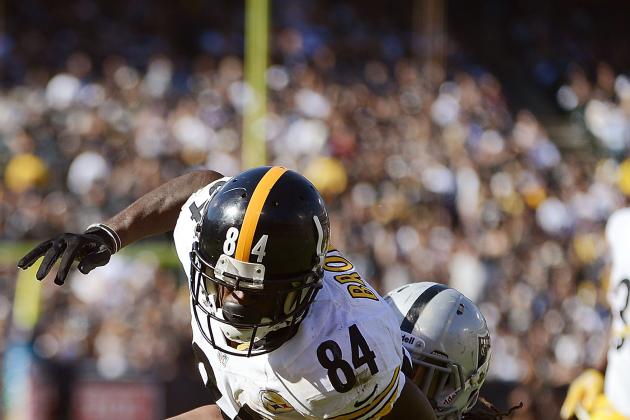 Thearon W. Henderson/Getty Images

Where Oakland Raiders linebacker Rolando McClain has been faltering, others have been shining.
This week, it's five-year veteran Philip Wheeler. Wheeler had 11 total tackles (seven of which were solo).
You could find Wheeler all over the field this Sunday, and it's great to see a different linebacker step up each week.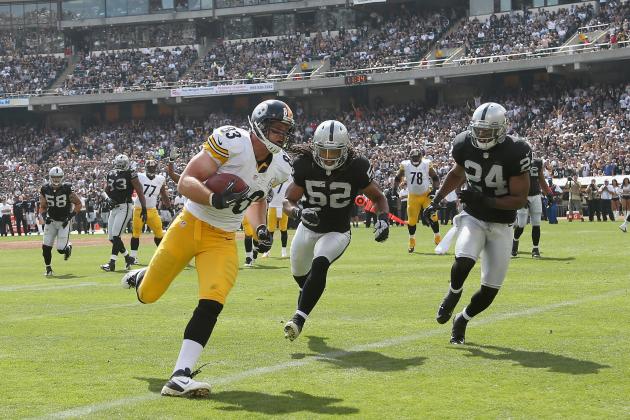 Ezra Shaw/Getty Images

An injury-riddled Oakland Raiders secondary gave up 384 yards and four touchdowns to Steelers quarterback Ben Roethlisberger.
Big Ben consistently had open receivers and was able to complete passes in the 10-25 yard range. Overall, he was able to connect with 10 different receivers.
Moving safety Michael Huff to corner is a sign of a thin and weak secondary.
Time to start calling in the reserves.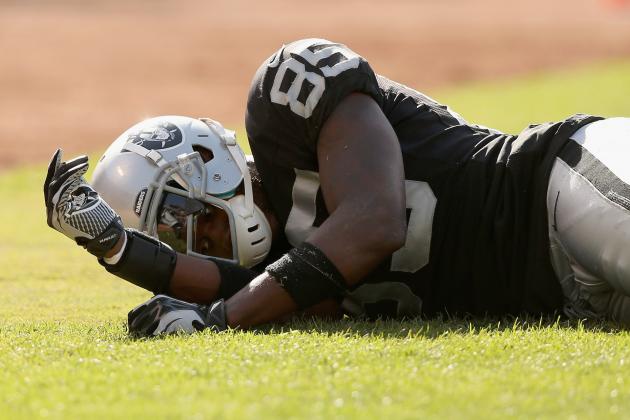 Ezra Shaw/Getty Images

Let's be clear—I'm not calling Darrius Heyward-Bey a loser here.
But losing DHB to a vicious hit in the end zone was a blow to not only the Raiders offense, but to the health and well being of Heyward-Bey.
This hit from Steelers safety Ryan Mundy brought back similar images from last season when DHB was injured from a hit by Minnesota Vikings defender Cedric Griffin.
How many more of these hits can he take each season? And how will these injuries affect his playing career?
The Oakland Raiders' wide receivers corps is already dangerously thin; losing Heyward-Bey would be a significant blow.