FIFA 13: Release Date, Features and Preview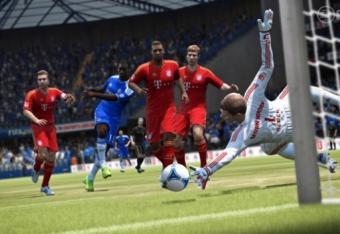 image from fifasoccerblog.com

Because of Lionel Messi's amazing play, Euro 2012 and Olympic Soccer, I'm as excited about FIFA 13 as I have been about any version in the series.
This has truly been an amazing year of real-life world football, and that inspires the gamer in me to recreate some of the stellar play I've watched. Admittedly, I'm not nearly as good at the FIFA series as I'd like to be, but the effort is there.
With the release of the full version via EA Season Pass and the retail version upon us, it is almost time for me to transition from the FIFA 13 demo to the real thing.
Over several weeks we've learned just about all there is to know about FIFA 13. Here are the particulars concerning the release and the notable features to look for in the full version.
Release Date: September 25 (September 21 via EA Season Pass)
Format: Xbox 360, PS3 and Nintendo Wii
Key New Features
First-Touch Control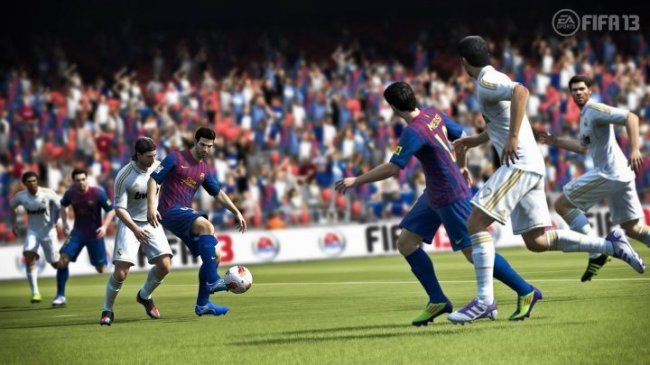 The FIFA 13 demo has put this new gameplay enhancement on display. It more accurately simulates the varying levels of control a player has with the ball upon first touch.
It is a very important, yet subtle nuance that may not appear to be a major improvement, but it is. If you've played previous versions of the FIFA series as well as the demo, you can feel the difference.
I've enjoyed it because the feature doesn't give an edge to the man with the ball or to the defender. Instead, it is a step towards increasing the realism. I can definitely say that has been accomplished.
While other new features and modes may get more publicity, this is the biggest improvement. This video explains and demonstrates the enhancement:
Complete Dribbling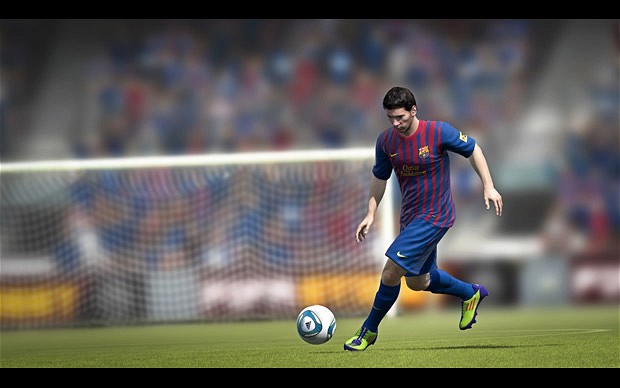 I'm still trying to get a handle on this feature. It is clearly available to any gamer, but it takes some skill and the right player to completely take advantage of it.
It is designed to give each player controlling the ball 360 degrees of movement while dribbling. Here is an example of how it should look when done properly:
Skills Games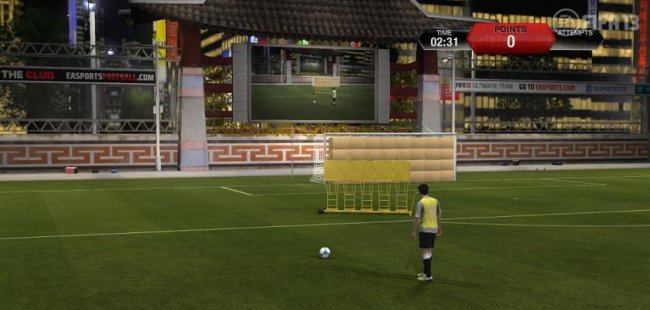 Most sports video games have some sort of mini-games system. Up until now, the FIFA series didn't really play to that aspect of the genre. In FIFA 13, the Skills Games options are introduced, and I like what I've seen thus far.
There is an array of games all centered around various aspects of the sport. Unlike some of the mini-games from other sports titles, these entertaining diversions actually help you get better in the core game.
The passing and shooting drills get you better acquainted with using various levels of power on shots and passes. The dribbling drills are a great way to get acquainted with the new dribbling system.
There is a sneak peek of these modes randomly distributed in the demo. You're given the option to play one of them before every match. I must admit, I've been caught up playing a few of these challenges and subsequently forgot to press start to begin the actual match.
The ideology behind the Skills Games is explained in the video below:
FIFA Ultimate Team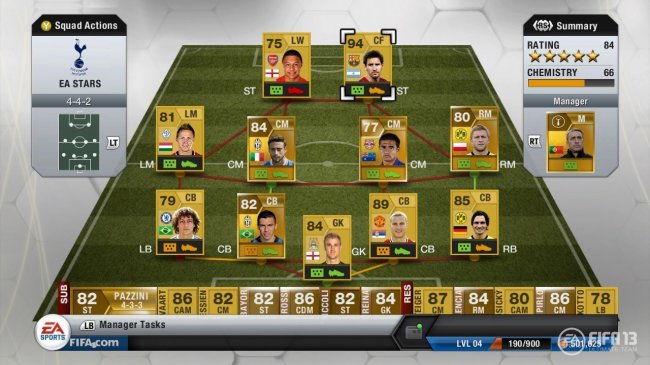 The popular fantasy team/virtual trading card mode is back. It isn't equipped on the demo, but at launch it is set to be bolstered by an iPhone app that allows you to manage your team on the go.
You can still build your team from over 8,000 players. You can trade or sell their cards and level the club up as you gain wins. It has really become one of the most popular modes in the series, and this year it appears it received a slight touch-up.
The video below offers a bit more detail on the mode:
Career Modes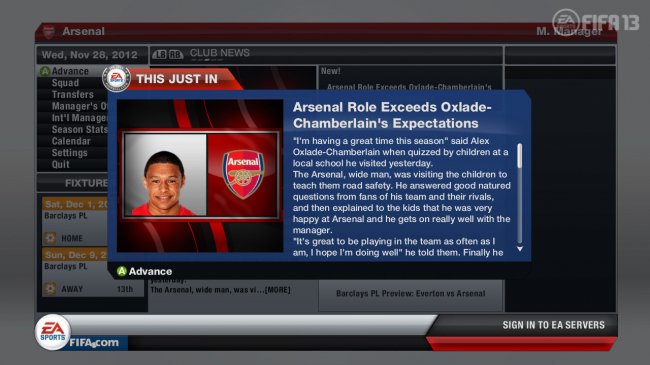 Chose whether you want to start a career as a player or manager. As a player, you begin at the club level and try to attain individual and team goals. If you perform well enough, you can be asked to play for your country.
The addition of nationals is a major boost for the FIFA series and adds intrigue to the career modes.
The impact of nationals will also be felt by gamers that choose to play as managers. You'll take on all the tasks of running a club, but you can also be beckoned by national squads. You'll then have the opportunity to take over the operation of a country's world football program.
Overall Outlook
Armed with awesome gameplay that anyone who has played the demo can vouch for, FIFA 13 is an exciting title. I can't wait to have the full complement of features at my fingertips. Stay tuned for a full review.
Follow Brian Mazique and Franchiseplay on YouTube and Twitter for reactions, analysis and news from the world of sports and sports video games.
This article is
What is the duplicate article?
Why is this article offensive?
Where is this article plagiarized from?
Why is this article poorly edited?