New York Yankees: 8 Reasons Behind Yankees' Season-Threatening Failures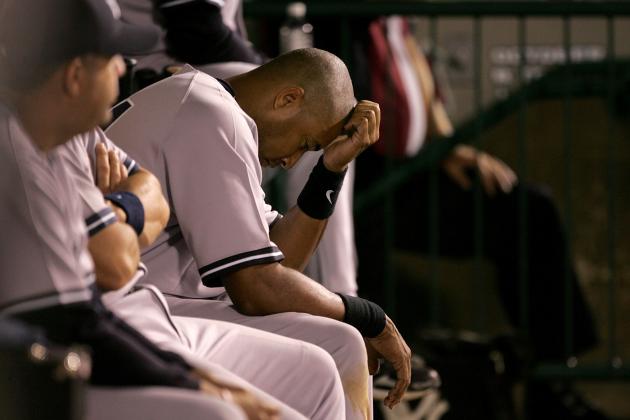 Stephen Dunn/Getty Images

It's official: There's a serious race for the American League East pennant.
Surprised?
After having a commanding hold on the division throughout much of the summer, the Yankees have entered a downward spiral. But their fall from the top wasn't fast and wasn't quite expected.
With a tumultuous second half full of injuries and losses, the Yankees have found themselves trying to squeeze out of this tight race.
But how did they get there?
It seems like only weeks ago, the home run derby was on television and the Yankees had a seven-game lead on Baltimore.
Now New York is tied with the Orioles, and Tampa Bay isn't far behind.
Here are eight explanations for the Yankees' stumble into September.
Begin Slideshow

»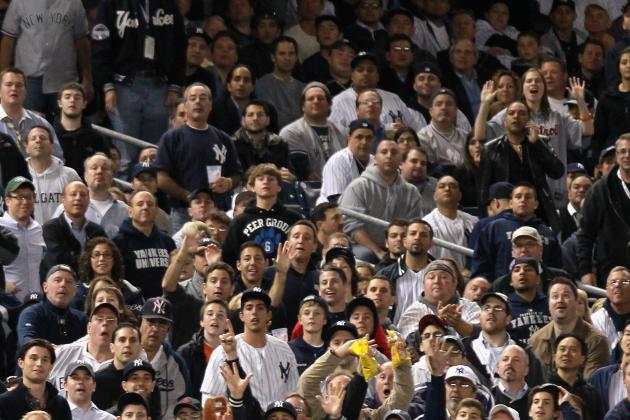 Nick Laham/Getty Images

First and foremost, the loss of Brett Gardner has shown its seriousness all season, culminating in Brian Cashman making a trade for Ichiro Suzuki to try to replace the hole Gardner left.
With Ichiro and Nick Swisher patrolling the corner outfield spots for the Yankees, it might seem like losing Gardner hasn't made a difference.
But this idea couldn't be more wrong.
Although Gardner has never shown prolific power or even hit above .300 for a full season, he is a game changer.
Having Curtis Granderson and Gardner in the outfield squeezes gaps and takes pressure off of Nick Swisher in right field.
Offensively, Gardner sets the table for hitters. Since 2009, he has averaged at least a .340 on-base percentage and 122 stolen bases.
Without Gardner in the lineup, the Yankees have lost a solid hitter with game-changing speed on the base paths and in the field.
Gardner is a major puzzle piece that has been missing all season.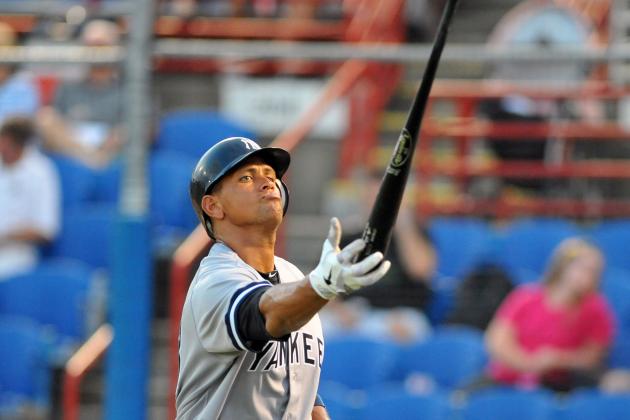 Al Messerschmidt/Getty Images

It's plain and simple that injuries are part of baseball.
When two key players go down for extended periods of time though, trouble is bound to come.
Andy Pettitte may not blow you away with his numbers this year (he has started nine games and is 3-3 with a 3.22 ERA), but he has been a savior for the Yankees in 2012.
With a career high 9.1 strikeouts per nine innings pitched this, Pettitte provided stability to the back of a rotation that lacked consistency.
That was until he got hurt.
With Alex Rodriguez, it's the same story, different position.
Rodriguez has already shown what the Yankees missed without him in August, by safely hitting in all but one game since his return on September 3.
Although Rodriguez is back already and Pettitte is set to return soon, injuries to these two players earlier in the season were big factors in the Yankees' late season stumble.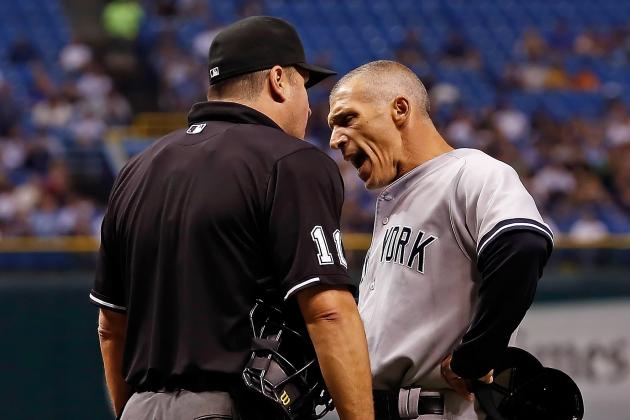 J. Meric/Getty Images

All summer the Yankees, like most teams, have had winning streaks and losing streaks.
The problem for the Bombers lies in the longevity and timing of these hot and cold streaks, and more specifically their sizzling hot June that led to a lukewarm July and August.
This past June the Yankees went 20-7 with their top two pitchers, CC Sabathia and Hiroki Kuroda, winning a combined seven games.
But following this hot June, the Yankees went on to go 13-13 in July and 15-13 in August.
Winning 20 games every month isn't a realistic goal for any team. But the two months following June helped put the Yankees in the position they're currently in—fighting for their postseason lives.
It's very tough for any team to win the American League East going barely over .500 in the two months leading into September.
If the Yankees can wake up in September though, it can be done.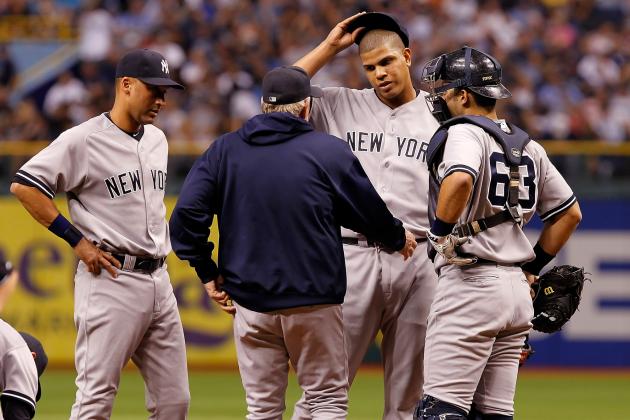 J. Meric/Getty Images

Since the early 2000s, the Yankee front office (and many Yankees fans) have gone prospect-crazy.
It all started with Phil Hughes, Joba Chamberlain and the infamous "Joba Rules." The craze then moved toward Jesus Montero, who was supposed to be the Yankees' once-in-a-lifetime catching prospect (currently batting .264 with 15 home runs for the Mariners).
The next best thing has become the "Killer B's," a nickname for pitchers Manny Banuelos and Dellin Betances.
Before the 2012 season, ESPN's Keith Law ranked Banuelos as the Yankees' top prospect.
But with Banuelos shut down for the rest of the season and Betances struggling in Double-A Trenton, neither pitcher is likely to help the Yankees down the stretch.
It would have been a major boost throughout the season if the Yankees were able to bring up these fresh arms to replace injured pitchers in the rotation (Sabathia, Nova and Pettitte have all visited the DL).
Although projected abilities don't produce results, these two pitchers are in the top 20 of the Yankees prospects and still have potential.
If either one was able to find success for the Yankees while the pitching staff nursed injuries, the Yankees may not be in the position they are in.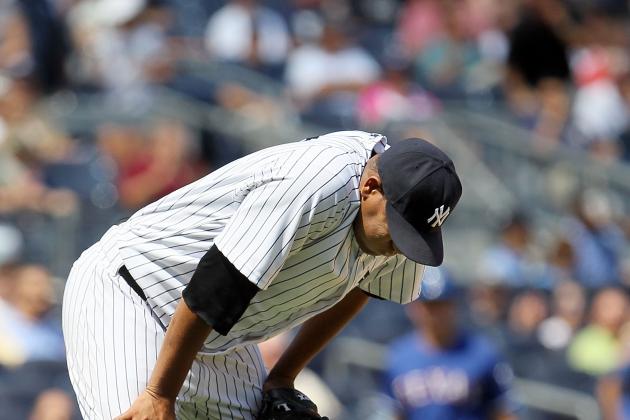 Jim McIsaac/Getty Images

What seemed like an abundance of pitching in the beginning of the season has turned into a scramble to find reliable starters in the back end of the Yankees rotation.
Phil Hughes, Ivan Nova and Freddy Garcia all have an ERA of over 4.00 (Garcia with a 5.19 ERA) this year, and out of these three only Phil Hughes has pitched a complete game this season.
I realize I am talking about the back of the rotation where an ERA over 4.00 is somewhat acceptable.But the troubling statistic is that only one of the three has pitched a complete game in a combined 70 starts.
Although David Phelps emerged midseason to help eat up starts, he only has a 4-4 record (but a solid 3.42 ERA).
With the back of the rotation struggling with consistency, a burden is placed on both the offense and the bullpen (but more specifically the 'pen).
As more and more pitchers have to come out of the bullpen to relieve starters that only go into the fourth or fifth inning, arms begin to fatigue earlier (a key factor in the Bombers' mediocre August).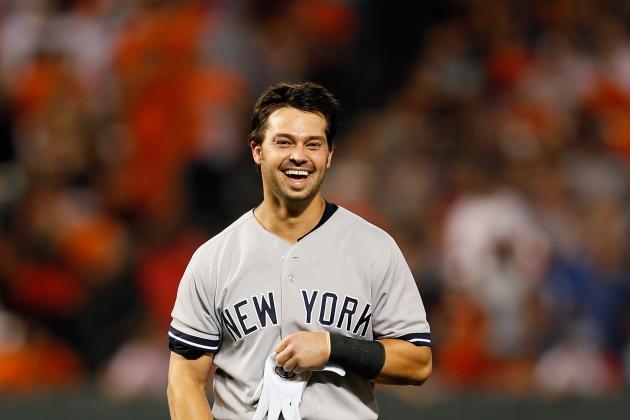 Rob Carr/Getty Images

After seemingly keeping the Yankees above .500 by himself in the month of August, Nick Swisher got ice cold in September.
Swisher went seven games this month without recording a hit (at one point he was on an 0 for 28 streak).
Even if Swisher isn't the best or most talented hitter in the Yankee lineup, he is still important to a lineup that has been battered with injuries (Derek Jeter being the latest of the wounded).
With Baltimore and Tampa Bay catching up to the Yankees in the division by the end of August, Swisher picked a bad time for his bat to go silent.
In the current Boston series Swisher has seemed to shake this cold streak, but the absence of Swisher's production offensively definitely hindered the Bronx Bombers' success so far in September.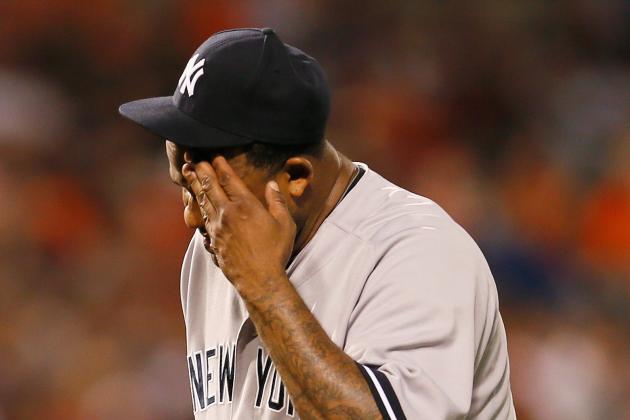 Rob Carr/Getty Images

Since coming off of the DL in late August, CC Sabathia has struggled.
The big southpaw has only won once since August 24, and he has given up eight or more hits in his last three starts.
Don't get me wrong—Sabathia is the Yankees' ace and is still having a good year (13 wins and a 3.56 ERA).
But what Yankee fans have been seeing lately isn't the dominating CC of old. He has given up a career-high 21 home runs this season, with three of those coming in his latest start against Baltimore.
As Sabathia has struggled, so have the Yankees. He is a key to success in the Bronx and needs to step it up if the Yankees want to win their division.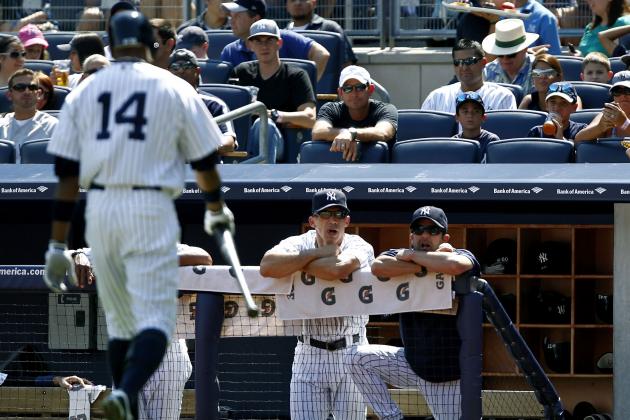 Jeff Zelevansky/Getty Images

Over the course of this summer, Curtis Granderson has once again shown his importance to the Yankees.
Last summer, the center fielder had career highs in runs (136), home runs (41) and runs batted in (119). Yankees fans finally had the center fielder they were looking for since the departure of Bernie Williams.
This season, though, has shown how badly the Yankees need Granderson to produce. This season the Curtis of old fused with the new, powerful centerfielder from the past season.
Granderson's power hasn't gone anywhere; he has 37 home runs and 89 runs batted in so far in 2012. But this season he has only scored 88 runs and has a career-low batting average (.233), along with only 66 walks.
A major storyline for the Yankees this season has been their struggles with runners in scoring position. But a less publicized story has been Granderson and his lack of run scoring.
When Brett Gardner was injured, the center fielder became the one of the Yankees' biggest run scoring threats (Granderson scored 136 runs last season), but obviously Granderson has struggled with getting on base and scoring runs.
Granderson's lack of run scoring this year (he only crossed the plate 11 times in all of August), has been a major blow to a struggling Yankee team.