Dallas Cowboys: 10 Predictions for 2012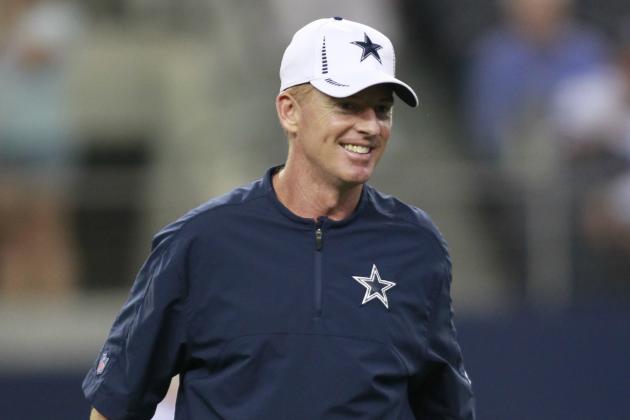 Tim Heitman-US PRESSWIRE

Some of these will be wild, and some will be tame. Some will be controversial, and some will be lame.* But one indisputable fact is that there will be 10 of them.
Here are two hands full of wild/tame/controversial/lame predictions for the 2012 Dallas Cowboys, who—you may have heard—kick off the season Wednesday night at MetLife Stadium in Jersey.
* Who do I think I am?
Begin Slideshow

»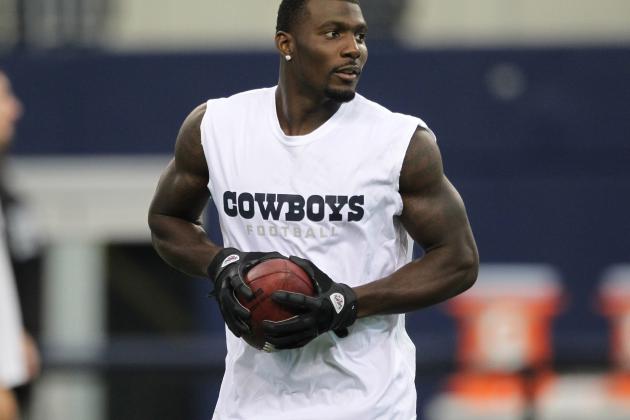 Matthew Emmons-US PRESSWIRE

Obviously, a lot of questions surround Bryant, particularly in regard to his ability to stay healthy and/or out of jail. But I'm rolling the dice here, because the guy has the recipe to become an elite player. His numbers climbed steadily in his second season, and I see little reason why that can't happen again.
Watch for the 2010 first-round pick to put up over 1,300 yards and double-digit touchdowns in 2012. But also consider that his impact as a beast receiver will go beyond those numbers.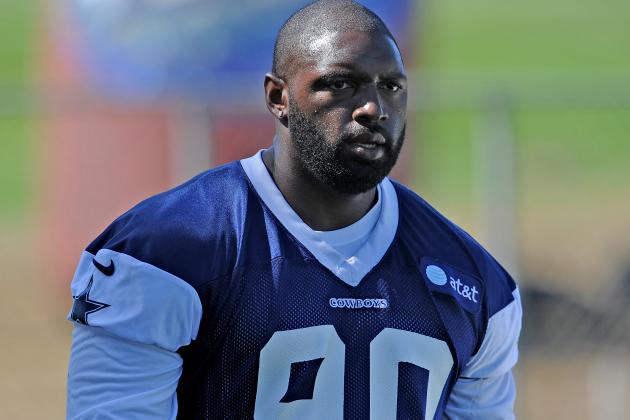 Jayne Kamin-Oncea-US PRESSWIRE

The two are a combined 64 years of age, which is old in football terms.
The 31-year-old Ratliff showed signs of letting up while struggling with back problems last year, and he is already slated to miss the start of the 2012 regular season. Meanwhile, the 33-year-old Coleman is, well, he's 33 years old.
And when you consider how much talent Dallas has behind him and Ratliff, it's not far-fetched to imagine both losing some serious ground this season.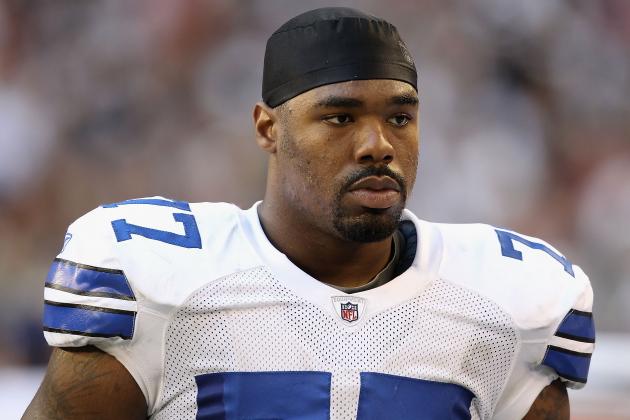 Christian Petersen/Getty Images

I'm projecting with Smith, who was a ninth overall pick last year and is moving to the left side after having a stellar rookie campaign. I'm expecting the 21-year-old to struggle here and there early but then emerge as the best blind-side protector this team's had since Flozell Adams.
As for Free? He struggled last season on the left side and has been beaten handily far too often this preseason. I'm beginning to think his stellar 2010 campaign was somewhat of an anomaly and that the 'Boys will be left looking for a new right tackle in the spring of 2013.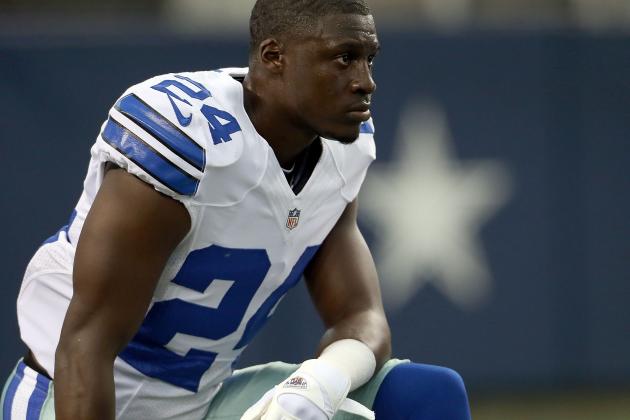 Ronald Martinez/Getty Images

I'm not saying it'll happen permanently, and I'm definitely not suggesting that the No. 6 overall pick will be a bust, but I do think he'll have to take a seat at some point during his rookie season.
The NFC East has too many strong quarterbacks and receivers, and Claiborne isn't fully prepared after an injury-plagued offseason. The Cowboys have two very capable cornerbacks in Orlando Scandrick and Mike Jenkins on the bench, so there's no reason to keep Claiborne in if he's getting beaten.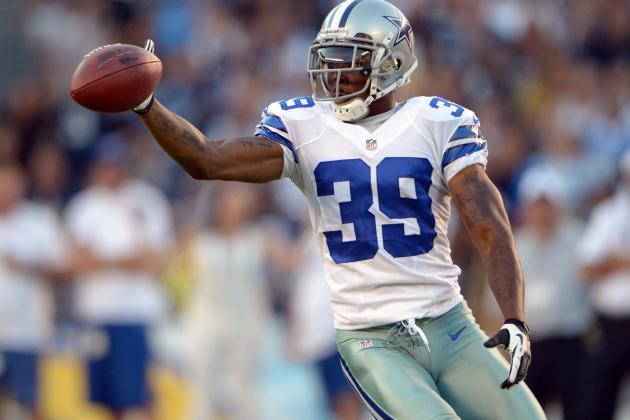 Kirby Lee-US PRESSWIRE

Carr is being paid like a Pro Bowler and has lived up to expectations during the glorified practices that air nationally on NFL Network throughout August. That might not necessarily translate to regular season success, but the guy looks like he'll be the real deal this year. Watch for the 26-year-old former Chief to move into the elite category.
Lee broke out last season, so I'm not exactly dancing on a limb here. Still, all signs point to the former second-round pick taking another step up the ladder toward stardom in his third season.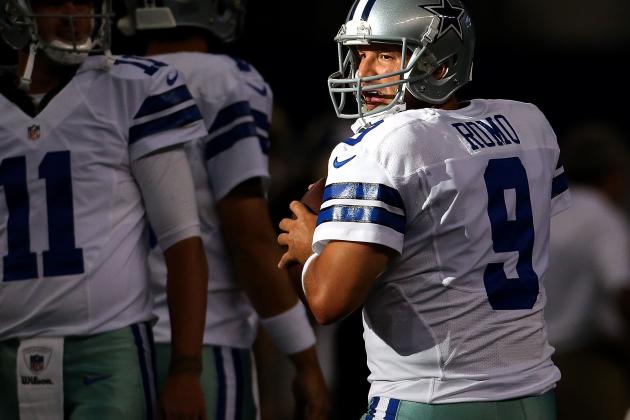 Ronald Martinez/Getty Images

Laurent Robinson is gone, Miles Austin is hurting again, Dez Bryant's a wild card and Tyron Smith hasn't played left tackle since high school, but I still think Romo will continue to get better with age.
Consider that Bryant should be better, as should the running game now that DeMarco Murray's healthy again. Romo lit it up without Austin last year too, and I'd argue that it was him who made Robinson good.
The 32-year-old is in his prime right now. If he can stay healthy, he'll have another huge season.
Matthew Emmons-US PRESSWIRE

This isn't necessarily a knock on Ware, although I am slightly concerned about how the 30-year-old's body has been holding up of late.
What I'm really getting at, though, is that I can see complementary pass-rushing weapons finally stepping up this year. Anthony Spencer has been an underrated pressure creator for several years and could be set to explode as he plays for a new contract, but also keep an eye on Victor Butler and rookie Kyle Wilber.
Ware's productivity might begin to dip a little this season, but the Dallas pass rush might actually take a step forward.
Ronald Martinez/Getty Images

Yup, Week 1 and Week 2.
It doesn't look like Witten will be able to play against the Giants Wednesday night as he recovers from a lacerated spleen, and I see no reason why the Cowboys should force it by having him travel across the country to Seattle for the second game of the season.
If Dallas is a true contender, it should be able to win that game sans Witten anyway. Same actually applies to the Cowboys' Week 3 game against the Buccaneers, but I'm guessing the 30-year-old will insist on returning by that point.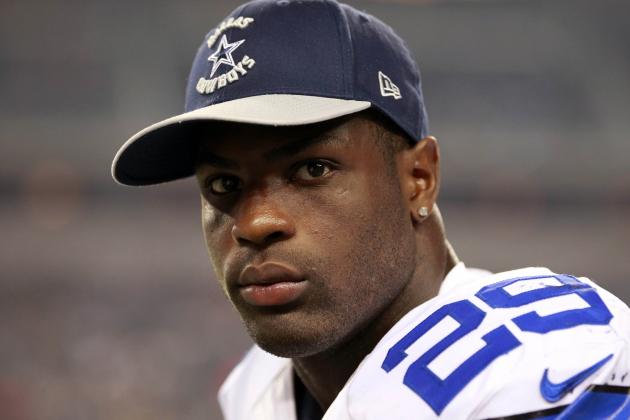 Tim Heitman-US PRESSWIRE

I believe in Murray, but it's too hard for backs to stay consistent and healthy nowadays. And there have been indications throughout Murray's football life that he's going to struggle to accomplish both.
I do think he's going to have a solid year and average a nice yards-per-carry number, but I fear he'll miss some time and don't know how many opportunities he'll get week in and week out in Jason Garrett's offense.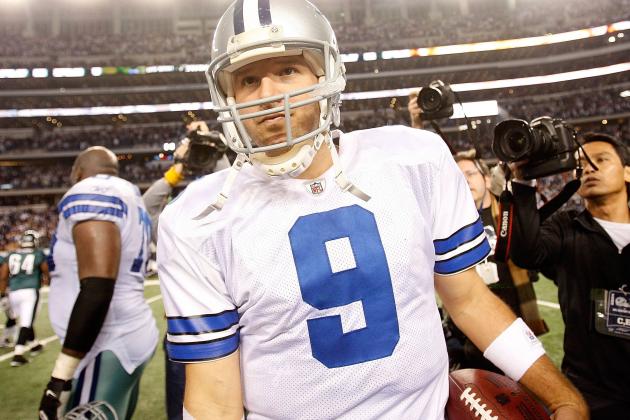 Ronald Martinez/Getty Images

Back in June, I gave you a handful of reasons why this is the most promising Cowboys season since the Aikman/Smith/Irvin era, and what took place in August didn't change my stance.
The defense looks as though it's going to be very good, and the offense is still loaded. This truly is one of the league's most talented teams.
Have the Cowboys been hit by a rash of injuries? Sure, but every team gets hit at some point. Maybe this is a perfectly-timed rash, sort of like the one the Giants endured last summer.
I'm not ready to give the Cowboys the division. The Eagles are too strong. But I am willing to give them a wild-card spot, and I wouldn't be surprised to see them make a run in January.
Predicted outcome: 11-5 (5th in NFC); lose divisional playoffs.