US Olympic Women's Indoor Volleyball Team 2012: The 5 MVPs in Pursuit of Gold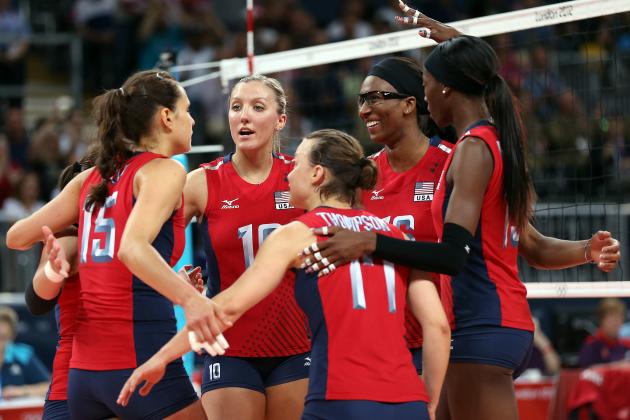 Elsa/Getty Images

The U.S. women's volleyball team entered the London Games as the top-seed and gold-medal favorite. They enter bracket play with a perfect 15 points from their five Group B matches.
Coach Hugh McCutcheon is keeping his team grounded despite the lofty expectations. He shared his thoughts on the level of competition at the Olympics with teamusa.org.
I like that our team is aspiring to be the best it can be with the hopes of the gold medal. I think that is why you should be here. Why come if you want to come in fifth. That doesn't make any sense to us.

But that doesn't mean that we will do it. And we are certainly not under any illusion that just because we have this ranking that all of sudden it will come pretty easy. We know it will be a battle. We know there are a lot of good teams here, but we are not going to back down.

I don't know who is going to win it, I certainly hope we do. But if we don't, I know we have done everything we could over the last four years to be ready for this moment. Ultimately, it will come down to one or two plays, maybe some luck, maybe someone being healthy or unhealthy.
McCutcheon won a gold medal as coach of the men in 2008 and is attempting to lead the women to their first taste of Olympic gold. They lost the final to Brazil in Beijing.
The U.S. roster is full of talent, but there are a few players that stand out and are worth getting familiar with.
Begin Slideshow

»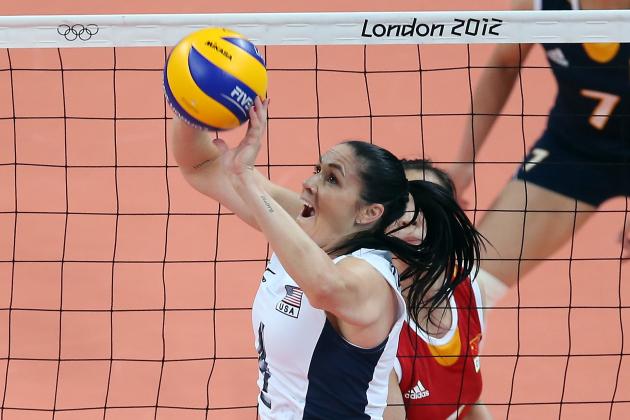 Elsa/Getty Images

Lindsey Berg is the captain of Team USA. The 32-year-old setter has been a part of the national team since 2003, competing in the Athens and Beijing Games.
Berg is certainly saying all the right things. The teamusa.org preview of the volleyball team shared her thoughts on being in London.
We are thrilled to be finally in London and going for the gold, which we have been talking about all quad. We have had a great run the last two years. We are ready to finally, hopefully, reach our potential and play our highest level of volleyball here in London.

We have a team made up of some veterans and some young players. It is an incredible group with a lot of roles and very deep. We are really excited to be here and go for the gold and achieve the dreams.
Berg has established a very good rapport with her hitters. While much of the offensive production comes from the following players, Berg is the one that makes it happen.
She left the team's final group game against Turkey with an ankle injury.
"I'm OK," she said in an Associated Press report on ESPN.com. "I felt something that wasn't worth pushing through."
She would be a major loss if she isn't available for the medal round.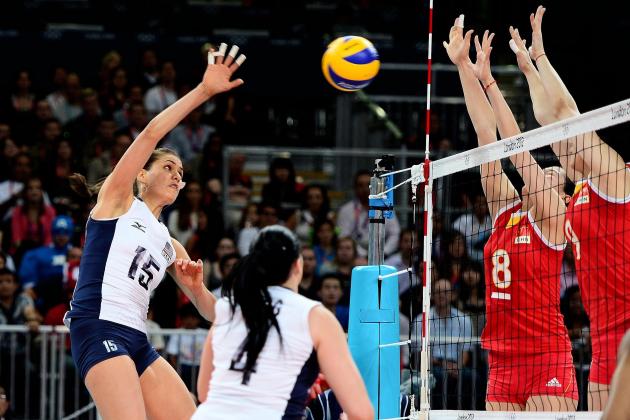 Andrew Weber-US PRESSWIRE

Logan Tom is an outside hitter for the U.S. She is making her fourth Olympics appearance and is one of the team's primary hitters.
She's received numerous international honors, praising her abilities as a server and a receiver. She was also the most valuable player of the 2004 World Grand Prix.
Tom was a two-time NCAA player of the year while at Stanford and led all scorers at the Beijing Olympics. She left the indoor team after the Athens games and flirted with playing beach volleyball.
She also played indoor internationally before asking to return to Team USA in 2007 to prepare for the 2008 Olympics. She was a key member of their silver-medal performance.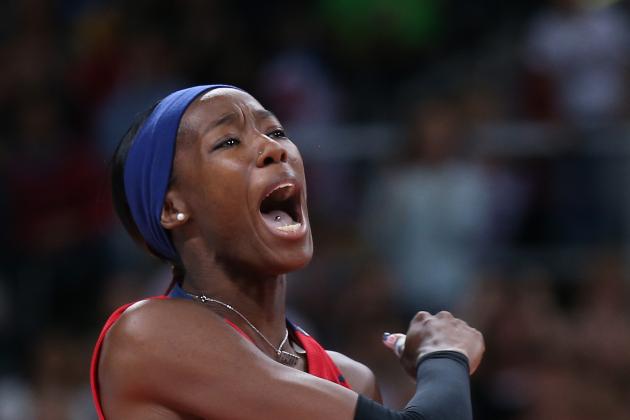 Elsa/Getty Images

Destinee Hooker joined the U.S. squad in 2010. She's a 6'4" talented outside hitter and one of the most dynamic players in the indoor game.
Hooker has been a consistent scorer for the United States in London. This is hardly a surprise, as she was named MVP of the 2011 FIVB World Grand Prix.
Hooker was also an accomplished high jumper and almost made the 2008 U.S. track and field team. She won the NCAA title all three years she competed for Texas.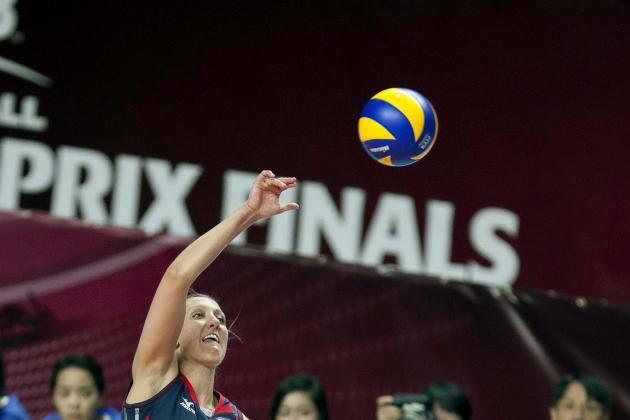 OSports-US PRESSWIRE

Jordan Larson is a powerful outside hitter who was instrumental in Team USA's huge win over Brazil in group play. She had 15 blocks and 36 spikes in the contest.
Larson is best known for her excellent all-around play. She can serve, receive and even set in a pinch and is one of the best scorers in London.
She joined the U.S. team in 2009 and the three-time NCAA All-American immediately made her presence known in the Pan American Cup and the FIVB World Grand Prix.
She plays professionally in Russia.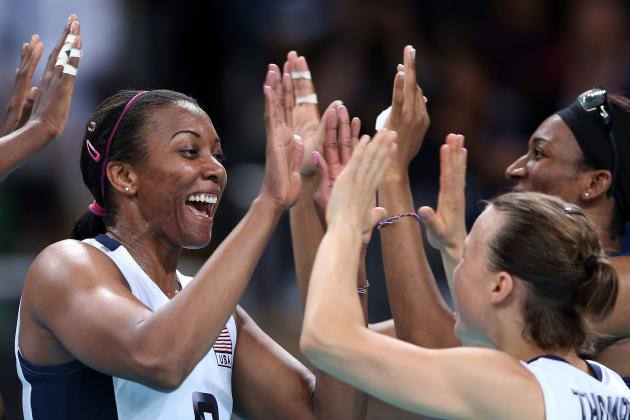 Elsa/Getty Images

Danielle Scott-Arruda is playing in her record-setting fifth Olympic games. No other American volleyball player has competed in more than four.
"I think our strength is that we have so much talent at each position. Besides the skills, I think everyone is focusing on being the best team we can be," Scott-Arruda said in an Associated Press report. "That's what you need to be successful in volleyball. You can't do it by yourself."
The 6'2" middle blocker hasn't had much playing time in London but she is a team leader with a wealth of experience to share with her teammates. She's usually fairly easy to find...just look for the big, infectious smile.