New York Yankees Series Preview vs. Seattle Mariners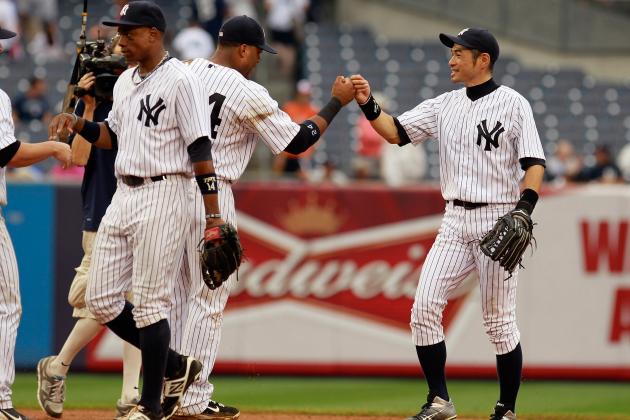 Mike Stobe/Getty Images

This slideshow will include all of the information that a fan needs in order to prepare for the series between the Seattle Mariners and New York Yankees at Yankee Stadium. It is a three-game set over the weekend and most Yankees fans are hoping that it could end up being a series in which the team will win, possibly even sweep. We will see about that.
Begin Slideshow

»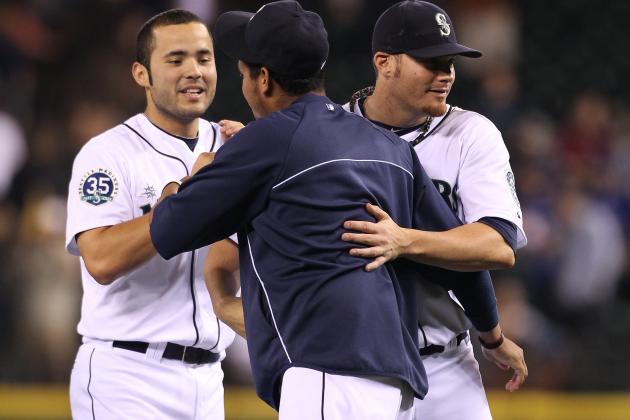 Otto Greule Jr/Getty Images

The Seattle Mariners are currently riding a seven-game winning streak. That sounds all high and mighty, but one ought to look at the teams that they have beaten up on, which are the Kansas City Royals and Toronto Blue Jays, all in Seattle.
Now the team comes over to New York to face the first place Yankees. Pitchers like Hisashi Iwakuma and Felix Hernandez have pitched awfully well against the Toronto Blue Jays, as well as in their past starts. It just so happens that the New York Yankees face those two starters this time around.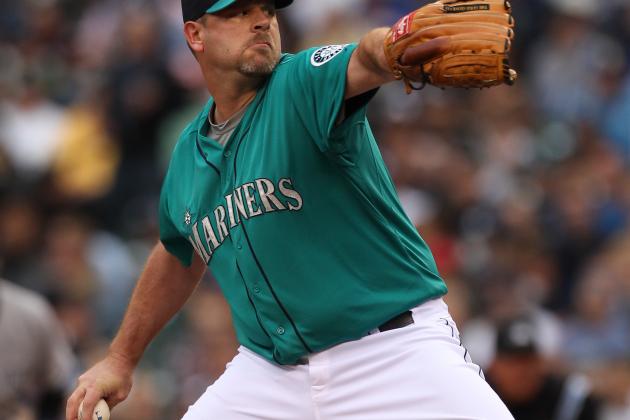 Otto Greule Jr/Getty Images

In their last three starts, both CC Sabathia and Kevin Millwood have produced so-so numbers, as they are above four in ERA during that span (Sabathia is 4.26 and Millwood is at 4.96 in that period of time).
When Millwood faced the Yankees last, he allowed three runs. When you add this start to a May start, in which he allowed only one earned run against the Bombers, you can tell that Millwood has had success against New York.
However, CC has a microscopic 1.26 ERA against the M's. After a rough last start against the Boston Red Sox, look for CC Sabathia to be on his game in an attempt to rebound.
Couple that with the most anemic offense in the league, and the New York Yankees ought to come out of this one with a win.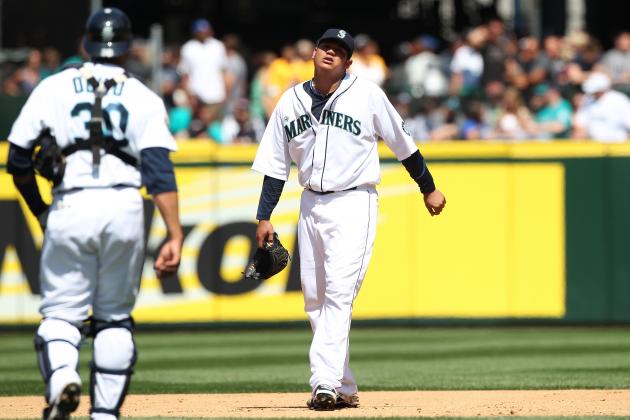 Otto Greule Jr/Getty Images

In his last three starts against the New York Yankees, Felix Hernandez is 1-2 with a bloated 5.40 ERA.
On the flip side, Hiroki Kuroda is 2-0 with a 1.93 ERA in his last three starts against Seattle. Kuroda's last start was a gem against Boston, with only two earned runs allowed.
Felix had a very similar stat line in his last start against the Kansas City Royals. However, I am pretty sure Hiroki's last start outweighs King Felix's. Sorry.
All in all, the Yankees should come out of this game with a W because Felix just has not performed well against the team at all this year. I honestly do not see a way Hiroki loses against the Seattle offense, unless he's just not feeling his split finger or something.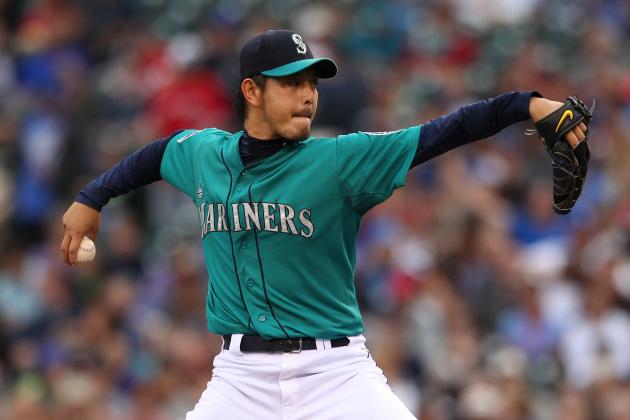 Otto Greule Jr/Getty Images

Honestly, I wish the New York Yankees would have picked up Hisashi Iwakuma during the offseason because he would have been a very solid back of the rotation guy. New York just has not figured him out, as he has a 1.80 ERA against the team this year.
Freddy Garcia, on the other hand, has had an average time dealing with the Seattle Mariners offense, with a 3.60 ERA in his last three starts and a 1-1 record.
With these performances in mind, the matchup might seem like a toss-up, right? Sure, but there are other numbers that decide this ballgame.
Hisashi Iwakuma has a 1.89 ERA and 1-0 record in his last three starts, as compared to a Sweaty Freddy ERA of 4.74 and record of 0-3. Funny thing is that these starts were against the A's, M's and O's.
I see Seattle leaving New York with a win because Iwakuma has just pitched too well lately. There is a chance that the Yankees figure him out, especially after just seeing him last week.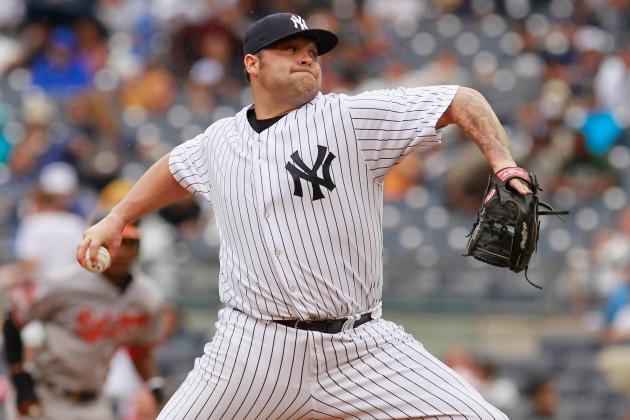 Mike Stobe/Getty Images

Overall, I predict that the New York Yankees win two out of three in this home set against the Seattle Mariners, but there is a chance that the team can sweep. I see the offense coming alive drastically, as the team has seen these three Seattle pitchers in this same exact order at the end of July. Hopefully, the hitters are used to their styles and will not have trouble adjusting.
The big guy above is another huge story I cannot wait to see! Jabba the Hut is looking to use the series against Seattle as a major stepping stone. It is honestly going to be another tuneup, as he looks to regain confidence by hopefully beating up on a dreadful offense. Maybe we see him step into a seventh-inning role after this game.