New York Yankees: 5 Players Who Need to Step Up to End the Losing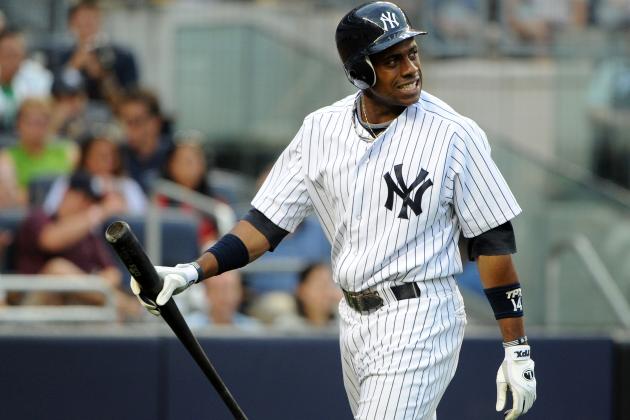 Christopher Pasatieri/Getty Images

If the New York Yankees continue to lose, they're going to make Bobby Valentine's prediction that the Bombers can be caught in the standings come true (via ESPN).
After a dominant lead in the AL East at the All-Star break, the Yankees have dropped nine out of their last 12 games, including four straight to division foes, the Boston Red Sox and Baltimore Orioles.
Now sporting just a 5.5 game lead over the Orioles—still with another game left to play in the current series—the Yankees are seeing their lead dwindle fast.
New York has struggled driving in runners in scoring position and their starting pitching hasn't mirrored what it did during the month of June.
So who's to blame? Well, blame is a harsh word.
Here are five Yankees who need to step up.
Begin Slideshow

»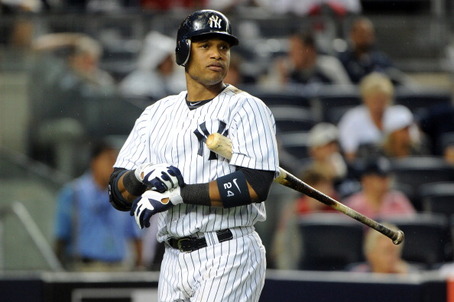 Christopher Pasatieri/Getty Images

Robinson Cano is hands-down the best second baseman in all of baseball, but since the All-Star break, Cano has been slumping.
Overall, he's hitting a solid .309, 23 HR and 58 RBI, but Cano is far too good of a hitter to be held at a sub .320 average.
Since the All-Star break, Cano posts a .292 average with three home runs and just seven RBI, and has even looked a little shaky in the field, which we're not accustomed to seeing.
To break it down, since the Yankees completed a sweep of the Toronto Blue Jays on July 18, Cano is just 12-51 (.235) with two home runs and three RBIs.
As Cano goes, and the Yankees offense goes, it's time for Robi to step up.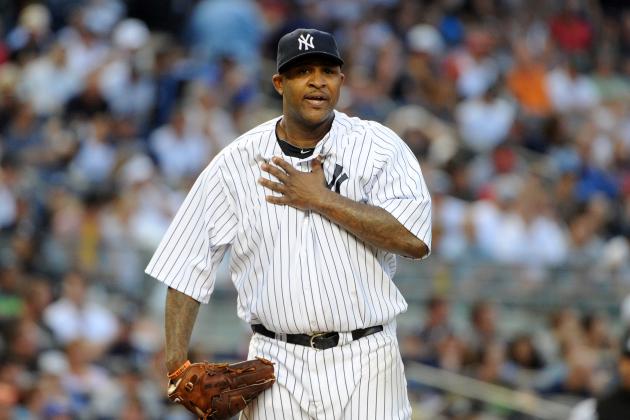 Christopher Pasatieri/Getty Images

CC Sabathia may sport a 10-3 record and 3.57 ERA, but as the anchor of New York's pitching staff, he needs to be better.
With Andy Pettitte out and the Yankees' brass not going after a starter at the deadline, more pressure is put upon Sabathia, who is 1-0 with a 4.26 ERA since the All-Star break.
Two of his three starts since the ASG have seen him last just six innings, which is surprising for the workhorse.
Sabathia was shellacked in his last outing via the Red Sox, resulting in a line of 6 IP, 8 H, 6 ER and an ND.
As the ace of the pitching staff, Sabathia needs to look more like the lights-out 2010 and 2011 CC.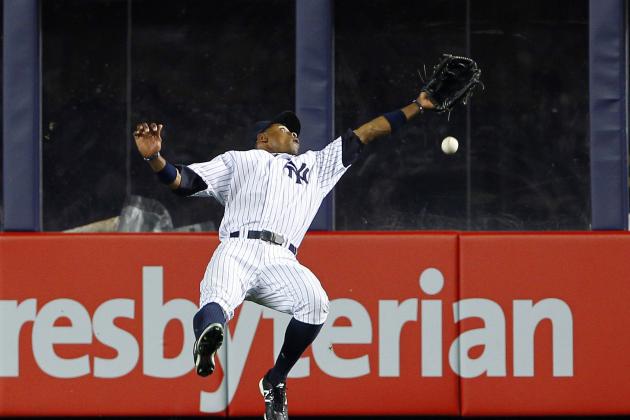 Rich Schultz/Getty Images

Curtis Granderson may lead the Yankees in home runs, but he also leads the team in strikeouts.
Granderson has struck out a whopping 127 times this season, which ranks No. 3 in all of baseball to only Carlos Pena and of course, Adam Dunn.
His .245 average on the season isn't pretty, and neither is his .232 post-All-Star break average.
Granderson is still producing since the break—five home runs and 11 RBI—but has already struck out 28 times in 69 at-bats.
We saw him make a mental error on a ball against the Boston Red Sox in a crucial situation— something New York fans aren't used to seeing.
I'd like to see Girardi take advantage of Granderson's speed and have him swipe more than eight bags on the season.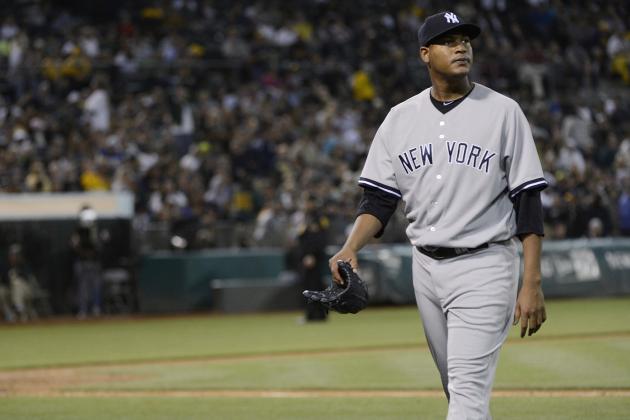 Thearon W. Henderson/Getty Images

Ivan Nova's beat down at the hands of the Baltimore Orioles last night makes it immediately clear that Nova isn't pitching well of late.
Nova lasted just five innings on Tuesday night against the Orioles, surrendering nine earned runs on 10 hits, including a seven-run second inning by Baltimore, after the Yankees handed Nova a 5-0 lead entering the second inning.
Since the ASG, Nova is 0-2 with an inflated 7.54 ERA and hasn't earned a victory since July 8 at Fenway Park.
Nova has thrived in New York because the Yankees have always given him plenty of run support, but he needs to do a better job of holding leads and keeping his team in the ball game.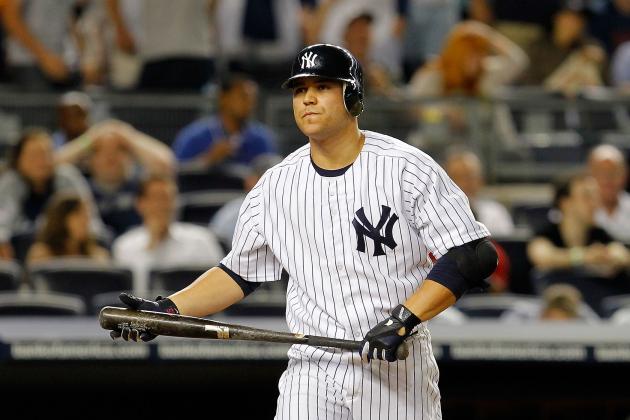 Jim McIsaac/Getty Images

No one on the Yankees has been slumping more than catcher Russell Martin.
Martin has shown some signs of turning it around of late—including a home run and two big RBI against the Red Sox on July 29—but overall he has been just awful at the plate.
He's hitting a mere .188 with 12 HR and 30 RBI on the season, including just .183 with nine RBI throughout the month of July.
Martin has come up in some crucial situations lately and has failed to deliver (with an exception of the Boston game).
Usually, the Yankees aren't too reliant upon their catcher to post big offensive numbers, but in a season where injuries and struggles have plagued the Bombers, Martin needs to catch fire.
Follow me on Twitter: