Boston Celtics: What We Learned from the Orlando Summer League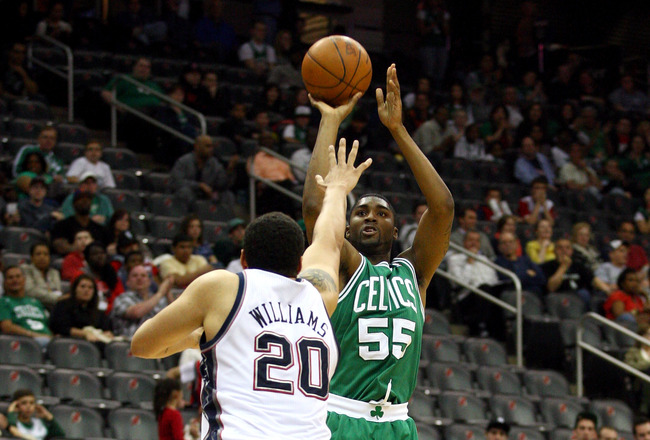 Chris Chambers/Getty Images
The Boston Celtics went 4-1 during their five-day stint in the Orlando Pro Summer League, beating the Thunder, Pacers, Nets and Magic while losing to the Pistons. This was a great chance for the new draft picks and last year's rookies to showcase their skills and try to crack the rotation for next season.
Throughout the five games though, other players not on the Celtics roster stepped up and made strong cases to make the roster. All in all, it was a successful trip for the young Celtics and we learned a lot about the up-and-coming players on the roster.
Jared Sullinger Is Ready for the NBA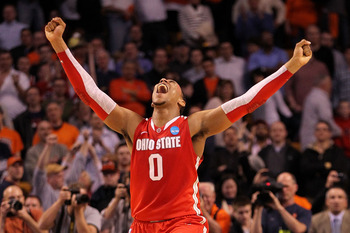 Jim Rogash/Getty Images
There were a lot of questions surrounding Jared Sullinger when the Celtics picked him with the 21st pick in the draft. While he may not have answered all of these questions, he certainly proved a lot of his critics wrong with his play during the Orlando Summer League.
During the four games he played in (he sat out the last game), he averaged 13.8 points and 8.3 rebounds per game, showing great skill both offensively and on the glass.
For his efforts, he earned a spot on the Orlando Summer League second team. It seems that he will be able to make an impact right away for the Celtics as a rookie.
Watch out for Jonathan Gibson, Dionte Christmas and Kris Joseph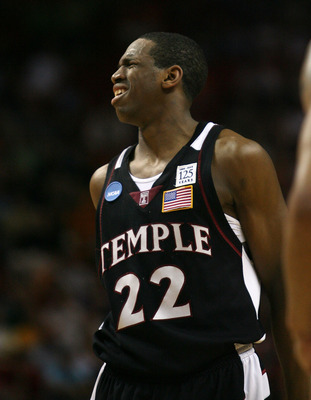 Dionte Christmas
Marc Serota/Getty Images
Many came to see first-round draft picks Jared Sullinger and Fab Melo, but stayed to watch breakout stars such as Jonathan Gibson, Dionte Christmas and Kris Joseph. Not all of them will make the Celtics roster due to numbers and salary, but they all proved worthy of at least a roster spot.
Gibson put everyone on notice with a prolific 15-point fourth quarter to lead the Celtics to a comeback win over the Brooklyn Nets. Second-round draft choice Kris Joseph also had an inspiring performance with 17 points and 11 rebounds; unfortunately it was in the Celtics' lone loss.
In the final game of the Summer League, it was Dionte Christmas with the eye-opening performance, scoring 21 points. All three of these players could fight for one roster spot. With the way they're all playing though, the Celtics couldn't go wrong with any of them.
Tyronne Lue Is Doing a Great Job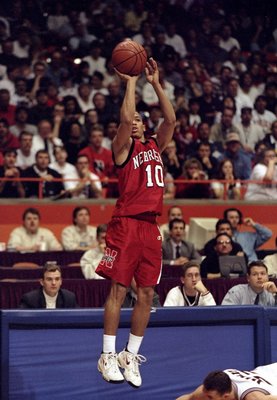 Brian Bahr/Getty Images
No, Tyronne Lue is not making an impact with his jump shot. Now, he is making an impact with his clipboard and whistle. During the Orlando Summer League, Lue, the director of basketball development, served as the head coach.
He showed great poise in the position, distributing minutes well and giving everyone a chance to make an impact. Due to his skill in managing the squad, the Celtics not only finished with a 4-1 record but also found out who is NBA-ready and who isn't.
The Celtics are lucky to have a young and skilled coach like Lue working for them.
Moore Deserves More Minutes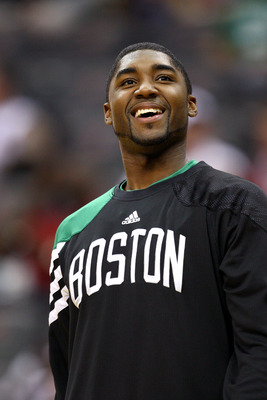 Chris Chambers/Getty Images
E'Twaun Moore saw very little playing time during his rookie season. Despite the fact he comes into his second season with still little NBA experience, he could still have a breakout sophomore season.
Call it the Avery Bradley approach because it worked to perfection with guard Avery Bradley. With the way Moore played during the Summer League, he could be poised to have the same second-year jump as Bradley.
He has shown his ability to score and facilitate the offense at the same time and that could land him some floor time next season, especially with the departure of Ray Allen leaving a small void at the guard position.
Sean Williams Has Done Little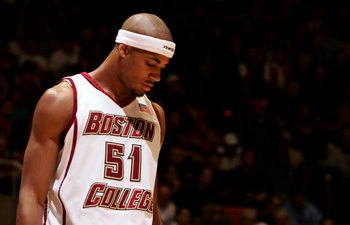 Jonathan Ferrey/Getty Images
The former Boston College player was signed by the Boston Celtics at the end of the season for front-court depth. Little was expected of him because it was understood that he would see little floor time.
With his athleticism though he seemed to have some potential for the future. That was before the Orlando Summer League.
Now, after five games and little to no impact, we all know that Williams just isn't cut out for the NBA. Don't expect the Celtics to pick up his non-guaranteed contract for next year.
Keep Reading

Boston Celtics: Like this team?