5 Reasons WWE Must Get Rid of Heel Big Show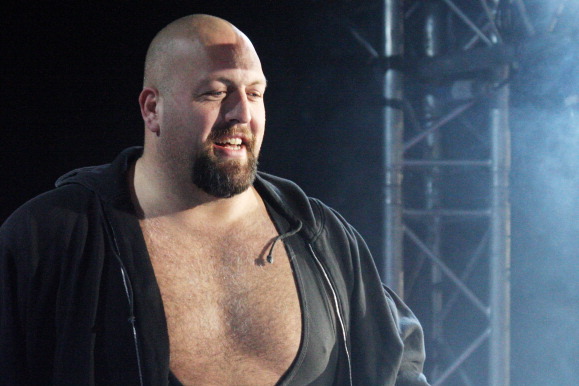 Gallo Images/Getty Images

The Big Show turned heel at WWE's Over The Limit pay-per-view and kept John Laurinaitis' job alive.
But, Laurinaitis was fired last week. What is left for Big Show to do?
He apparently will fight at one of the Money in the Bank ladder matches in July. However, it's a short-term plan.
Big Show is going nowhere fast, and as a heel, Show needs to insert himself in WWE's limelight. As a heel, he cannot afford to lose ground as one of WWE's superstars.
Here are five reasons why WWE must get rid of Big Show as a heel.
Begin Slideshow

»
Without Laurinaitis, Big Show has no direction.
Heel Big Show is best when he has a manager to guide him. His alliances with Paul Heyman and Vickie Guerrero made Show a formidable opponent.
These reigns also made Show feud in co-main event bouts with John Cena and main event feuds with Brock Lesnar.
With Laurinaitis ousted, Big Show has no on-screen direction. He needs to ally himself with a manager or wrestler, and fast.
Show's latest promos as a heel don't make sense.
He talks about finally being able to let loose after years of being forced to "entertain" people.
Didn't Show say this already the last time he turned heel?
How many times has he turned heel and blamed people for trying to entertain people? Even the video packages seem forced. Fans already know Show's persona.
Show stated how he defeated John Cena in each of their encounters. Didn't he have a losing streak against Cena and only beat him once in 2009?
The streak lasted six years, starting at the 2003 edition of Survivor Series. The streak ended on RAW a few nights before Wrestlemania 25.
Show needs to get his facts straight.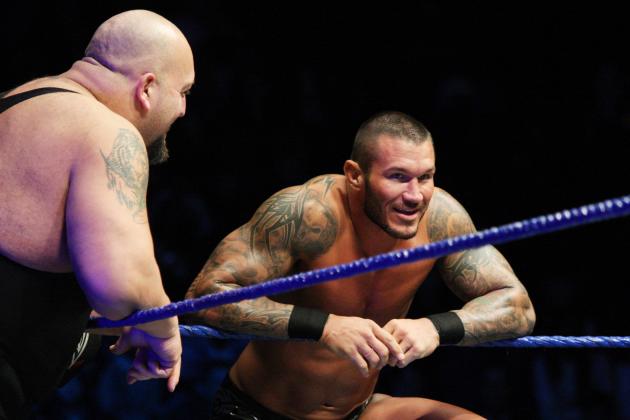 Gallo Images/Getty Images

It appears his feud with John Cena is over. Who's next for the Big Show to feud with?
The next logical step would be for Show to feud with either CM Punk or Sheamus. However, his next PPV match will be one of the Money in the Bank ladder matches.
Why isn't he feuding with at least one of the champions?
Maybe management's plans change, and tonight he starts to feud with either champion.
He should feud with Sheamus, because it would be new and exciting for the WWE fans. It's a matchup that has not occurred before.
Plus, he's already feuded with CM Punk when Show was the face and Punk the heel.
Even a lengthy feud with Randy Orton could benefit both men.
It doesn't make sense for Show to get stuck in the mid card role when there's nothing for him to do.
Feuding with Sheamus and/or Orton would provide heel Show steam. Now management is going with the ladder match, which won't benefit him.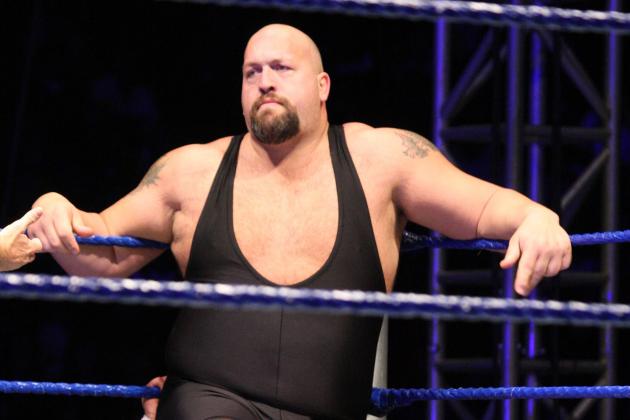 Gallo Images/Getty Images

Who benefits from heel Show and his matches?
There aren't any top faces to feud with, not to mention that the mid card is a mess. There aren't any viable opponents for heel Show to benefit.
When he was a face, there were more options and more wrestlers to help out. Guys like Daniel Bryan and Cody Rhodes are prime examples.
Even Mark Henry benefited from his feud with Show, creating moments for fans to remember.
Heel Show can't and does not have anyone to feud with. The only mid card wrestler worth fighting might be Brodus Clay.
Who else is there that would provide good matches? Maybe guys like Kofi Kingston and Zack Ryder can feud with him if done right.
However, all possible feuds would need a good starting point. Since none exists, don't expect these feuds to happen. If they do, it won't be for the long haul.
Photo on Flickr by Anton Jackson
How many times has Big Show awakened to embrace his "giant" persona?
In 2002, Show claimed he woke up when he joined the ill-fated WWE version of the NWO.
In fact, he "awoke" later that year when feuding with Brock Lesnar for the WWE Title.
Apparently Big Show's on-air character sleepwalks when he's a face. He rises from his slumber and apparently runs in circles.
It's worse than the John Cena routine. He gets mad, hurts people and slowly turns face after a short break. This has happened in both of Show's runs with the WWE.
Show needs to stop running in circles and become face again. Everybody wins in that scenario, especially the WWE.