Game 4 Preview of 2012 NBA Finals, Mock Draft and Latest League Buzz (Podcast)
June 18, 2012

Mike Ehrmann/Getty Images
The Miami Heat have taken a punch, yet swung back harder. Will the Oklahoma City Thunder continue stumbling, or do they have another shot left?
In this episode of Bleacher Report's Basketball by Association, NBA Featured Columnist Joel C. Cordes and Assistant NBA Editor Ethan Norof discuss whether OKC can get its groove back in time for Game 4 of the 2012 NBA Finals. 
The guys also run an exciting "quick pick" NBA mock draft for the entire first round.
(If the embedded player fails to load, you can find the episode here.)
While Shane Battier and the Heat's bench are providing just enough scoring help, the Thunder need far bigger contributions from Serge Ibaka, Nick Collison and Thabo Sefolosha. Coach Scott Brooks also needs to expand his rotation and quicken the pace if the Thunder are to find a rhythm again.
Chris Bosh continues to provide much-needed grit as Dwyane Wade struggles to play with more efficiency. However, LeBron James should be silencing all his playoff critics with his three extraordinary games during the 2012 NBA Finals.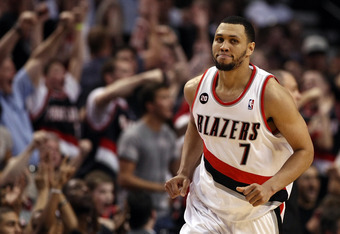 Jonathan Ferrey/Getty Images
Also on tap, debating how Phil Jackson will coach again and whether he unnecessarily insulted the New York Knicks by referring to them as "clumsy."
Will the Charlotte Bobcats get any better if their "best" coaching candidates are simply career assistants like Brian Shaw and Quin Snyder?
Finally, is Brandon Roy really returning to the NBA? Doesn't this seem too soon for Roy's ailing body? More importantly, doesn't this send the wrong message to the Portland Trail Blazers after he "retired" from the NBA just last year?
Basketball by Association is your final destination for all things NBA on Bleacher Report.