Hurricanes Football: Miami to Build New Stadium?
June 13, 2012

Miami, Florida: The U moved it's football home stadium in 2007 when the City of Miami failed to proceed with renovation plans of the historic Orange Bowl six miles away from the Miami Hurricanes Coral Gables' campus. Since this move and the fall of the Larry Coker era, Hurricanes football has been in a downward spiral.
The Hurricanes move to the Miami Dolphins' NFL complex has brought fan attendance down the drain. Ever since the Canes' moved to the 75,000 seat Sun Life Stadium located in Miami Gardens, the team has not had a single season with double digit wins.
The once historical University of Miami football team is now getting used to playing in front of sparse crowds and athletic administration is given the task of trying to sell season tickets. Small name ACC opponents coming to town also do not help the Canes' cause. And don't forget that the stadium is 20 miles away from campus. How can the Hurricanes administration get school students, alumni and fans interested?
The easy answer is for the Hurricanes to start winning games. Fans always come to see a winning product. But how could Miami rebuild a non-bandwagon fanbase?
It's easier said than done, but building an on-campus stadium would be the way to go. If there is not room to build a stadium on campus, perhaps a stadium within 10 miles of campus would be good, and a stadium would look especially nice near the Atlantic Ocean.
An on-campus stadium would give Miami students a better reason to come to the game and excite alumni and fans. An on-campus stadium would build a new tradition for the U. Also, it would totally reconfigure the state's recruiting balance of power. Miami would be more competitive with the likes of Florida and Florida State in the Sunshine State recruiting wars.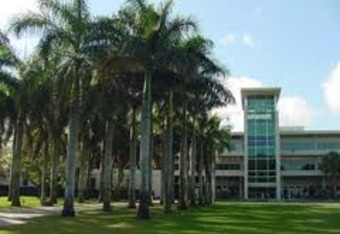 Unfortunately, a new football stadium project for the 'Canes would cost hundreds of millions of dollars. The project would most likely be payed for by both the University of Miami and or the City of Miami or State of Florida. (i.e the University of Minnesota payed 52% of cost for their new football stadium in 2009 and the state of Minnesota payed for 48% of the stadium).
To help pay for costs, the U will need the taxpayer to help out and that means you if you live in the city of Miami or state of Florida. Also, the Miami student will most likely pay student fees for the stadium. To pay for it's new stadium, Minnesota turned to its students to pay $12.50 each semester from around 50,000 students to help cover costs. This means that in one semester the university makes over $625,000 for its stadium fund.
Knowing that Miami is a much smaller university than the University of Minnesota, Miami's student fee will likely be higher than Minnesota's. Also, since Miami is known to be more of a "football school" than Minnesota, they will likely want to build their stadium to a larger capacity than Minnesota.
Luckily, two types of people could help the Hurricanes pay for a new stadium: wealthy donors and sponsors. Wealthy donors are usually very wealthy persons who are alumni of a university and contribute large amounts of cash to the university's athletic or academic facilities.
A sponsor is a company who is allowed to have naming rights for a stadium because they contribute money to it. If Miami were to get a stadium, a willing sponsor might come knocking at the door.
Despite the many drawbacks, it is an overall better decision for the U to get a brand new football stadium. It will succeed in attracting fans and recruits, an will provide a better atmosphere for Hurricane games. Perhaps a new stadium could help Miami rebuild the swagger that they attained in the 1980's and 90's.