WWE '13: What We Can Expect and What We Should Get
They are the pro wrestling world's Madden.
The WWE games (created by THQ), have become a staple each fall. Unfortunately, the series has had the same stigma as the Madden games as many feel that there are very little changes between each version.
But that's not to say that they are bad games, I actually like last year's WWE '12 even though it had some problems content-wise.

This past Monday the cover for the next WWE game was revealed and featured WWE Champion CM Punk on the cover. Once it was revealed the trailer for the game was also released featuring some of the new things that fans can expect to see in WWE '13. This list is a breakdown of what is already known, what is being rumored for the game and what I would like to see in the game.
Begin Slideshow

»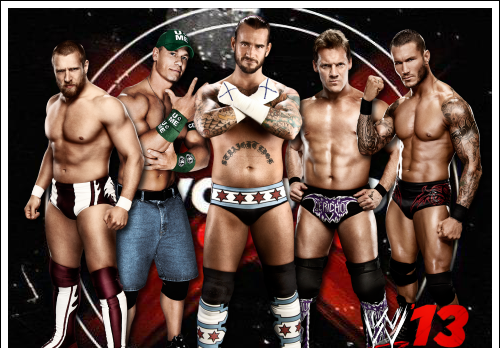 So far the usual things have been announced for the coming game including an updated version of Universe mode, a more fluid predator control system and the ability to create and share created superstars, moves and entrances. Also announced was a story mode in place of the Road to WrestleMania mode where players recreate infamous moments during the Monday Night Wars and Attitude Era through eight different wrestlers. Another confirmation was that Jim Ross would be doing commentary for the game along with Jerry Lawler and Michael Cole.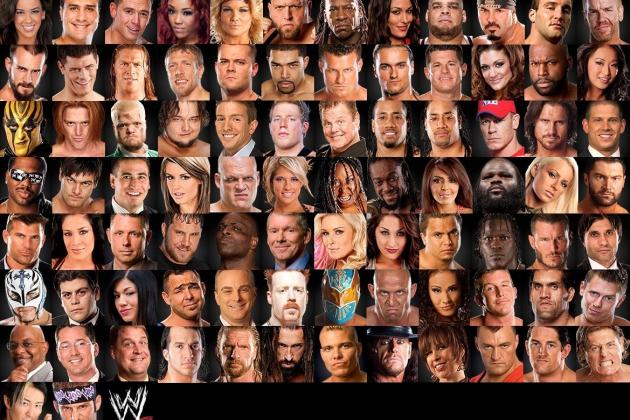 One of the most anticipated things for every WWE game is who is going to make it onto the roster. Once the trailer was released and some of the features were announced though, they were leaked. Well, pastapadre.com has apparently gotten a hold of the leaked list of the entire roster which contains almost 40 current superstars, seven divas and 32 wrestler's who had at least some part during the Attitude Era. The list ended up being correct after it was officially announced on Wednesday.
From looking at the list, it's not hard to see why they chose who they did for the current stars, but the Attitude roster is pretty interesting with names like Ken Shamrock and The Godfather showing up. The lack of both members of the APA is kind of disappointing, though it would be pretty fun to have a match between Brock Lesnar and Mike Tyson.
Here is the list:
WWE
Alberto Del Rio
Alicia Fox
Beth Phoenix
Big Show
Booker T
Brie Bella
Brock Lesnar
Brodus Clay
CM Punk
Chris Jericho
Christian
Cody Rhodes
Daniel Bryan
David Otunga
Dolph Ziggler
Epico
Eve
Heath Slater
Hunico
Jack Swagger
Jinder Mahal
John Cena
Justin Gabriel
Kane
Kelly Kelly
Kevin Nash
Kharma
Kofi Kingston
Mark Henry
Nikki Bella
Primo
R-Truth
Randy Orton
Rey Mysterio
Santino Marella
Sheamus
Sin Cara
Ted DiBiase
The Great Khali
The Miz
The Rock
Triple H
Undertaker
Wade Barrett
Zack Ryder
ATTITUDE ERA
Animal
Big Bossman
Big Show (Attitude)
Billy Gunn
Bret Hart
British Bulldog
Cactus Jack
Chris Jericho (Attitude)
Christian (Attitude)
Dude Love
Eddie Guerrero
Edge
Godfather
Hawk
Kane (Attitude)
Ken Shamrock
Lita
Mankind
Mark Henry (Attitude)
Mike Tyson
Mr. McMahon
Road Dogg
Shane McMahon
Shawn Michaels
Stephanie McMahon
Stone Cold
The Rock (Attitude)
Triple H (Attitude)
Trish Stratus
Undertaker (Attitude)
Vader
X-Pac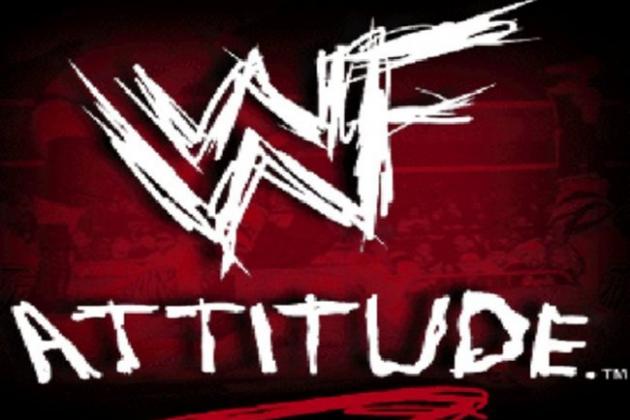 After last year's horrible Road to WrestleMania mode, THQ has decided to really change it up this year by allowing fans to relive the Attitude Era and the Monday Night Wars. This is obviously meant to get people to buy the game for nostalgia and will most likely work. I know it will be the first thing I do when I buy the game in October.
The mode will apparently allow the player to use eight different wrestlers who were integral to the success of that era and allow them to replay classic moments like the Hell in a Cell match between Mankind and The Undertaker and Stone Cold vs. Mr. McMahon. Another thing that has been mentioned is that there will be fewer fights in the backstage areas in comparison to last year.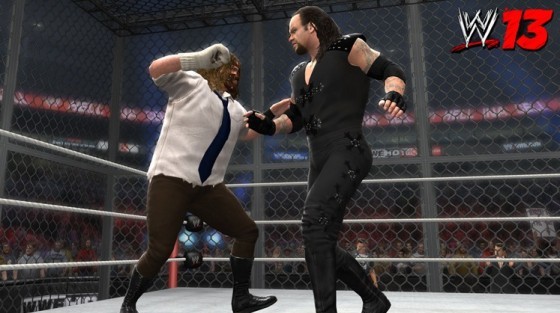 There are of course a couple things that I would love to see implemented in the mode that could take it to the next level. First off, I would love to see a way to rewrite history similar to the Legends of WrestleMania game from a few years ago. Just imagine if it was Mankind throwing The Undertaker off of the cell's roof or Mike Tyson knocking out Steve Austin to allow Shawn Michaels to beat him at WrestleMania XIV.
The other thing that would be interesting to see in the game is a ratings system for matches. Since the ratings were the main goal of the Monday Night Wars, it would be cool to see that incorporated in the game. There could be a set number of objectives that you have to do in order to get higher ratings. This could lead to getting unlockables if you reach a certain buyrate number and if your ratings get too low, then you have to redo matches or you can't use unlocked wrestlers until you get the ratings back up.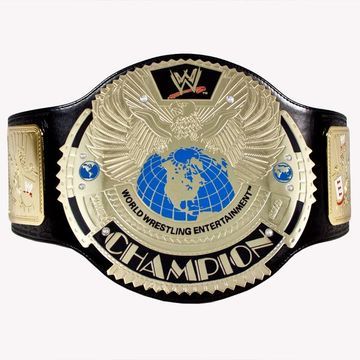 One thing that I have been wanting brought back is the ability to create a title. In the earlier SmackDown vs. Raw games you could build your own title, decked out with jewels and gold plates and then defend the belt in exhibition matches to build up its prestige and value. Even better was the fact that you could defend your belt online against an opponent for an added element to the online side of the game.
It would be great to do that again, especially with the ability to trade creations online. This would allow you to have belts from other promotions like TNA, AWA, ROH or the NWA, which would greatly add to the playability in Universe mode, especially if it's being spruced up for this year's edition.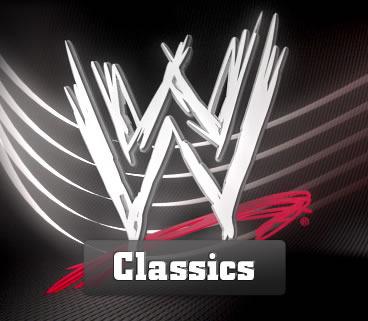 One way to add replay value to the game would be to add some new unlockables that fans haven't seen in a while. The best way to do this would be to have a classic match mode in the new game. Similar to the THQ UFC games, fans can relive classic matches or alter the match history to see a different outcome. After completing all of the objectives to recreate or rewrite the match, the fans would then get video of the match thus giving them a reason to play the mode.
And the matches wouldn't just be relegated to only the Attitude Era, but could also include matches from the current eras. Then THQ could also use the mode as a way to boost downloadable content sales as they could have new matches with video released every month or so.