Michael Kidd-Gilchrist: Kentucky Star Has Drive to Be Best of NBA Draft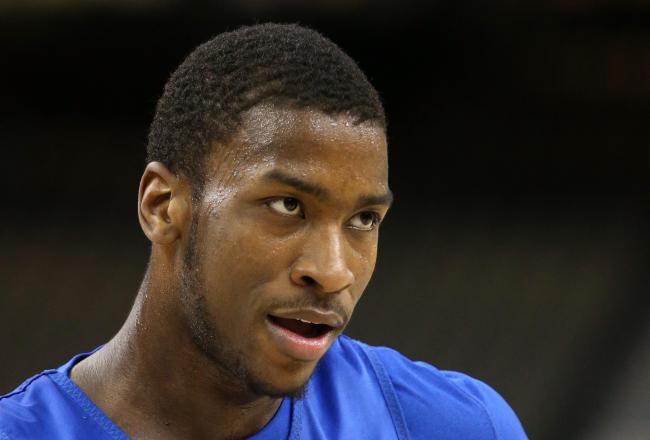 Ronald Martinez/Getty Images
Michael Kidd-Gilchrist doesn't have the same size and shot-blocking instincts that make fellow Kentucky-product Anthony Davis the presumptive No. 1 pick of the 2012 NBA draft. He doesn't have the perimeter skill or refined outside shooting that make Florida's Bradley Beal the best guard coming out of college basketball this year. And he doesn't have the bruising bulk that makes Kansas' Thomas Robinson so appealing at power forward.
But what the New Jersey native does have—leadership, versatility, a nonstop motor and a desire to improve that's outshone only by his desire to win at all costs—may well be enough to make him the second or third pick overall this year and the brightest star to come out of this class at some point down the line.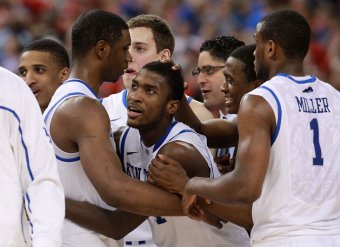 Ronald Martinez/Getty Images
As Sam Amick of Sports Illustrated notes, MKG was the glue guy behind Kentucky's run through the NCAA Tournament, leading workouts and lighting an emotional fire under his teammates during a dominant season. He may be young (he won't turn 19 until late September), but his ability to inspire others and bring people together both on and off the court will serve him well at the next level.
As will the fact that, again, he still has several months left as an 18-year-old.
That youth will serve to justify his shaky shot (25.5 percent from three-point range as a freshman) and occasionally suspect decision-making and ball-handling (2.2 turnovers per game), as he still has plenty of room for improvement and plenty of time in which to refine his perimeter skills and reach his considerable ceiling.
That shouldn't be too much of a problem for MKG, so long as he stays healthy and isn't asked to do too much too soon.
He has all the physical tools—a 6'10" wingspan, a sturdy 232-pound frame and a wealth of athleticism—to be a well-rounded playmaker and the mental makeup to push himself to that point. His attacking mindset follows him wherever he goes, be it in the weight room, in practice, in an empty gym or during a live game.
Where will MKG wind up among the picks in the NBA Draft?
Such intangibles aren't easy to come by or easy to coach and certainly don't grow on trees. And yet, MKG sports them in abundance.
Of course, intangibles can't shoot, can't dribble and can't pass, but they can (and often do) precipitate the sort of work ethic that sharpens those raw tools into NBA-caliber skills.
That figures to be the case with Kidd-Gilchrist, who isn't likely to dominate as a rookie but may well overshadow the Anthony Davises, Bradley Beals and Thomas Robinsons of the NBA in due time.
This article is
What is the duplicate article?
Why is this article offensive?
Where is this article plagiarized from?
Why is this article poorly edited?

Kentucky Wildcats Basketball: Like this team?