NBA Draft Lottery 2012: North Carolina Will Shine Early in the Draft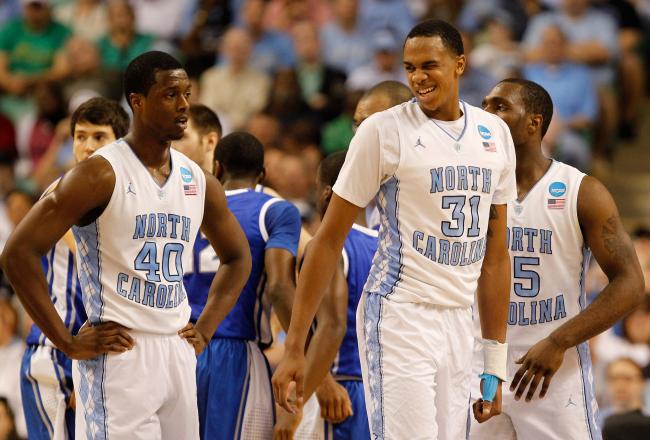 Streeter Lecka/Getty Images
If you take a quick look at any mock draft, it's easy to see why the North Carolina Tar Heels were among the best teams in the nation this past year. The Heels will send four players (Kendall Marshall, Harrison Barnes, Tyler Zeller and John Henson) to the NBA early on in the draft.
Taking a look at the prospects from Chapel Hill gives you an appreciation of just how talented this team was. It's not just talent with this foursome; all of these players have at least two years of experience on the college level.
It's no wonder this team went to the Final Four, and were it not for Kendall Marshall's injury you could make a case that they could have beaten Kansas and Kentucky.
The only other team with a chance to come close to the Heels' lottery total is of course—Kentucky. The Wildcats will likely have two top five picks, but they may not see another player chosen in the lottery.
Terrence Jones could sneak in, but his status varies depending on what you believe.
I've seen him at No. 9, No. 16, and I have him out of the lottery at No. 18. The Cats' prospects will certainly make their mark in the NBA. They are headlined by projected No. 1 selection Anthony Davis and SF Michael Kidd-Gilchrist, but the Heels' prospects all bring something unique to the table as well.
Their most talented and ballyhooed player should be the first off the board.
Harrison Barnes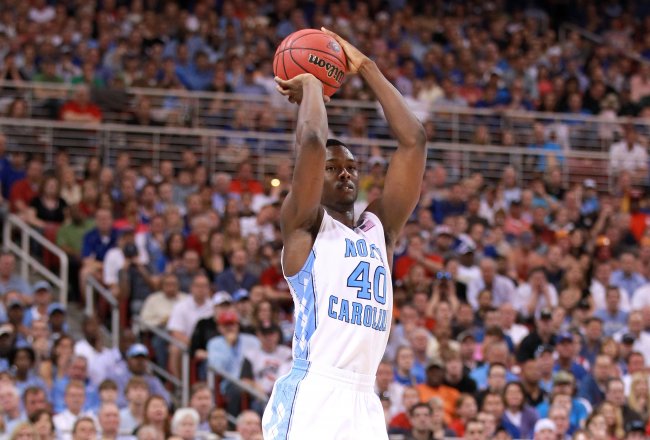 Andy Lyons/Getty Images
Barnes is the second best SF prospect in the draft in my opinion. Some may call him a bit of an underachiever based on the lofty expectations placed on him as a freshman, but make no mistake he has some tools.
He poured in 17 points per game while commanding tons of attention on the offensive end this season.
He is fundamentally sound, a good athlete, with a strong body and a great shooting stroke. He may not be a future superstar, but he has the potential to be a valuable secondary scorer and good all-around player.
Who is a better player, Barnes or Kidd-Gilchrist?
Barnes will be a top eight pick, but could go as high as fifth.
The Heels' big men presented a LA Lakers-effect, shrunk down to a collegiate level last season (maybe that's why they fell short). Two legit bigs in the middle gave them a significant advantage inside most every night.
Tyler Zeller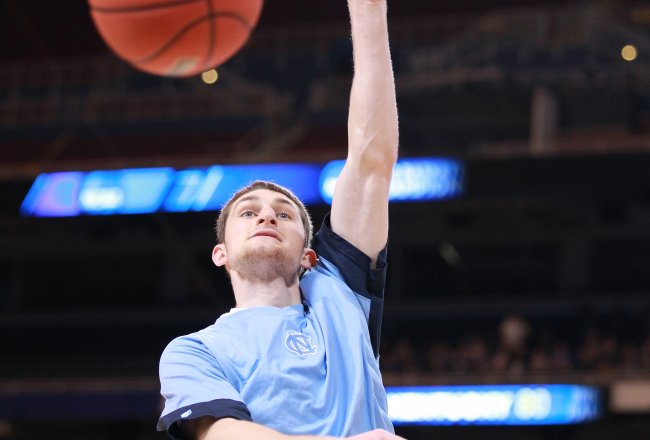 Andy Lyons/Getty Images
Zeller is a true seven-footer with a great motor and four years of college experience. He isn't a freakish athlete, but he's disciplined. He plays hard and you can't teach height.
Zeller averaged nearly a double-double this past season (16 points and 9.6 rebounds per game).
He isn't going to come into the NBA and average 20 points and 12 rebounds, but he can make an open jump shot and protect the rim. Those traits will get him selected from 10th to 12th in the draft. The Bucks and Blazers could both use a center, and Zeller would be a great fit.
John Henson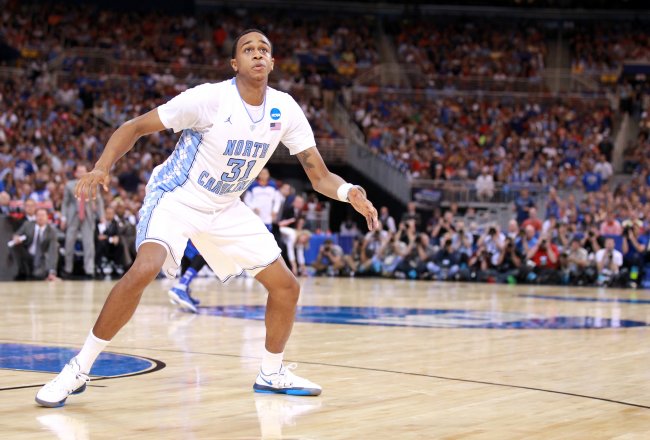 Andy Lyons/Getty Images
Henson has great length and timing as a shot-blocker. He changes as many shots as he rejects, and he relishes the role as an eraser. He has a budding offensive game, highlighted by a 15-foot jump shot, but teams will love his ability to affect a game defensively.
Which Tar Heel prospect will have the best career?
Henson grabbed 9.9 rebounds and blocked 2.9 shots per night, so he is at home roaming the paint.
I think the Bucks may have their pick of Carolina big men. Henson could go just after Zeller late in the lottery.
The Heels' most important player proved to be their point guard. When he went down, so did their hopes of a national championship.
Kendall Marshall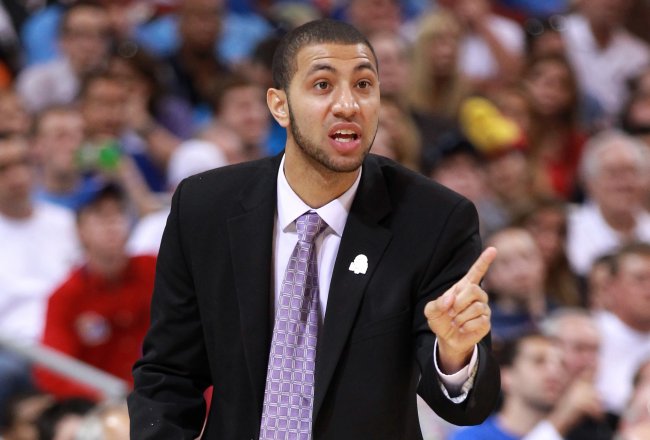 Andy Lyons/Getty Images
He isn't an explosive player, but he understands how to set teammates up. Because of that Marshall is the best pure point guard prospect in the draft. Damian Lillard is a dynamic player from Weber State, who is a better all-around force, but if a team wants someone to run the show, Marshall is their best bet.
He has good size, vision, and the ability to knock down the three (35.4 percent from distance in the 2011-2012 season). Compound this quality with the playmaking skills that saw him average 9.8 assists per night, and he's a top notch prospect.
Marshall could go anywhere from eighth to 14th, depending on where Lillard is selected.
When the NBA draft is over the lottery will be heavily accented with Carolina blue.
Follow Brian Mazique and Franchiseplay.net for reactions, analysis and news from the world of sports and sports Video Games
This article is
What is the duplicate article?
Why is this article offensive?
Where is this article plagiarized from?
Why is this article poorly edited?

UNC Basketball: Like this team?