Devonta Pollard: 10 Reasons Top College Basketball Recruit Needs to Pick Texas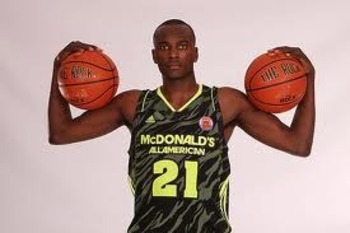 Photo courtesy of burntorangenation.com
Devonta Pollard is one of the top-ranked recruits in the class of 2012, but unlike many of his fellow high school stars, Pollard is still undecided on which school he will attend in the fall.
However, according to Adam Zagoria via zagsblog.com, Pollard has narrowed down his school choices to Texas, Alabama, Georgetown and Missouri. The final deadline in the NCAA signing period was May 16th, but there's no penalty for extending his decision beyond it, so there's no real timetable for Pollard to make his choice.
Here are 10 reasons why the University of Texas is the right college fit for Pollard, on the court and off of it.
Texas Produces NBA Players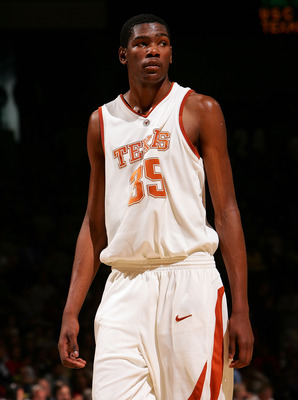 Jonathan Ferrey/Getty Images
If Devonta Pollard is looking to use his freshman season to hone his game to NBA readiness, there's no better place to do so than at the Frank Erwin Center at the University of Texas.
In the last 10 years, alone, the Longhorns' program has produced 16 NBA players, including stars the likes of Kevin Durant, T.J. Ford, LaMarcus Aldridge, D.J. Augustin and Avery Bradley.
Texas has done a great job of preparing its athletes for the rigors of the next level, and those results are shown every June during the NBA draft. This was never more evident than in 2011 when the Longhorns had three players selected in the first round: Jordan Hamilton, Tristan Thompson and Cory Joseph.
Pollard would certainly have the opportunity to polish his skills in Austin, to the point in which he would be more than ready to enter the draft after his freshman season, if he's looking to be one and done.
Would Get to Learn Under Rick Barnes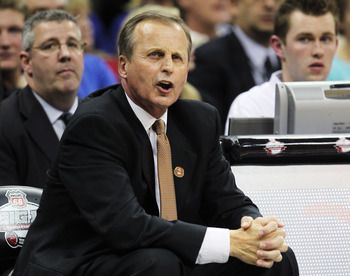 Jamie Squire/Getty Images
When the top coaches in NCAA basketball get chimed off, Rick Barnes' name is hardly even mentioned, but it should be.
Barnes' 342-137 in his time at Texas, and in his 14 years with the program, he has guided the Longhorns to the NCAA tournament every season—the fifth-longest such streak in the nation.
This is a remarkable accomplishment considering that he is the coach at Texas, not the head of a basketball power like Duke or Kansas. Football will always come first down in Austin, but despite that, Barnes has managed to turn the Longhorns into a NCAA tournament mainstay and threat to make a deep run every season.
He has done so with his knack for recruiting top talent, and his excellent defensive system that always has the Longhorns near the top of the Big 12 in overall defensive numbers.
Barnes is tenacious on the sidelines and gets results out of his players. Pollard would learn a lot under a coach that knows what it's like to handle top talent and would prepare him well for his eventual jump to the NBA
He Will See Immediate Playing Time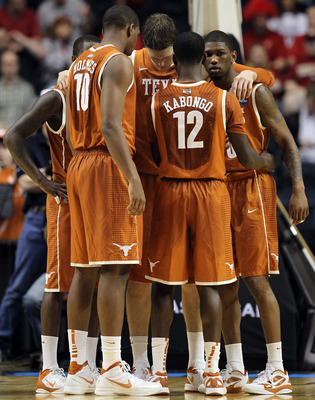 Jamie Squire/Getty Images
Last season, the Texas lineup was small. It had only one player above 6'9", and Rick Barnes faced the issue of playing a guard-heavy lineup for most of the season.
The Longhorns were beat up on the boards, and when senior forwards Clint Chapman and Alexis Wangmene got into foul trouble, Texas was pounded on the inside.
This lack of size contributed to one of the worst seasons in the Rick Barnes era, with a 20-14 record and a first-round exit from the NCAA tournament.
Devonta Pollard is 6'7", and he would slide in perfectly in the starting lineup at the 3 or the 4. Even if he doesn't start, Pollard's excellent ball-handling skills and freakish athletic ability would guarantee that he would see meaningful minutes right away in the orange and white.
He Would Join Fellow McDonald's All-American Cameron Ridley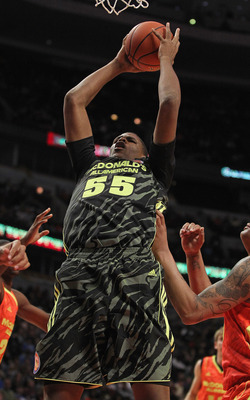 Jonathan Daniel/Getty Images
Rick Barnes brings in top-flight talent and his most recent top signing is a 6'10" behemoth—Cameron Ridley.
Ridley is a 5-star recruit from Fort Bend, Texas and will provide the Longhorns with a much-needed boost in the paint next season with his 230-pound frame and talented post skills.
Pollard would form a potent freshman duo with his fellow McDonald's All-American, and it would be fun to watch these two players grow as freshman in the Texas front court.
Ridley is poised to shore up the Longhorns' biggest issue from last season, lack of size, and the addition of Pollard to a lineup with Ridley has the potential to be deadly.
The Longhorn Sophomores Are Poised for Breakout Seasons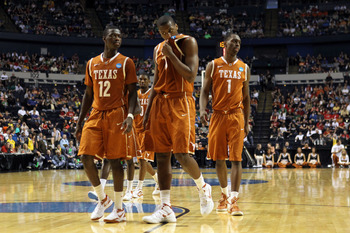 Jamie Squire/Getty Images
Last season, the Longhorns featured only three upperclassmen on their roster, and as it stands now, there will be zero upperclassman on the team next season—after the departure of J'Covan Brown to the NBA draft and the departures of seniors Clint Chapman and Alexis Wangmene
But that's not to say the team will not be extremely talented. Highly touted point guard Myck Kabongo returns for his sophomore season and will spearhead the Longhorns with his explosive ability to drive to the basket and his floor general-like leadership skills.
Texas will also feature a pair of sophomore shooting guards in Sheldon McClellan and Julien Lewis, each of whom showed the ability to score by the bucket load, at times, during their freshman seasons.
The Longhorns also return a pair of 6'7" forwards for their sophomore seasons, who add a presence in the paint—Jaylen Bond and Jonathan Holmes. While both looked raw and had their troubles during their freshman years, they did show potential, and it will be interesting to see what an offseason of work will have done for their games.
He Would Join a Stellar Freshman Class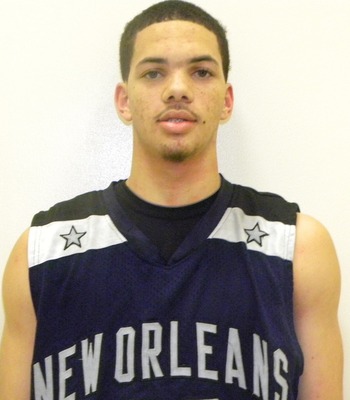 Javan Felix (photo courtesy of d1nation.com)
Even without Devonta Pollard, the Texas recruiting class is already one of, if not the strongest, in the country.
The centerpiece of the class is the aforementioned 5-star recruit Cameron Ridley, whose 6'10" frame will do wonders for a weak Texas frontcourt.
However, Ridley is not the only big man that Rick Barnes has managed to reel in this offseason. He will be joined by Prince Ibeh, another top-rated center from Texas. Ibeh and Ridley will provide a pair of true centers—a presence that was sorely missed on the floor last season.
The forward parade does not end there though, Ridley and Ibeh will be joined by power forward Connor Lammert in the 2012 class. Lammert is a 4-star recruit from San Antonio and is another 6'10" tree, who provides an outside touch to complement his size.
Javan Felix is the last of the stalwarts from the 2012 class, but he could end up being the gem of the bunch. Felix is true point guard from New Orleans and is said to have excellent court vision and ball-handling abilities.
In his freshman season, Felix will serve primarily in a backup role to Myck Kabongo, but moving forward, he has the potential to be a excellent player at Texas.
If Pollard chooses to commit to the Longhorns, he would join one of the strongest freshman classes in Texas history and would put the icing on the cake on what is already a loaded group.
Pollard's Athletic Ability Is Much Needed in the Texas Lineup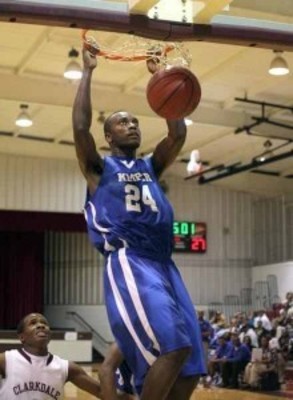 Photo courtesy of blacksportsonline.com
Last season, the Longhorns were a team of jump shooters and were limited in the ability to throw the ball inside to create easy buckets while also truly lacking a player who could find space and create his own shot.
The problem in the frontcourt has been solved with the addition of Cameron Ridley, but the team still lacks a true go-to scorer who can go off the dribble and score at will when the team really needs it. Devonta Pollard has the ability to be that player.
Pollard has excellent ball-handling skills for a player of his size, dribbling up and down the court with a grace of a guard, despite his 6'7" frame.
But what's really special about Pollard is his freakish athletic ability. I mean this kid can really jump; he explodes to the basket when he takes off, and at times, he looks like he's floating. On top of that, he has a quick second jump, which makes him adept at grabbing rebounds inside and converting on second chance buckets.
Pollard is also exceptional in the open court, as his size and speed allow him to power to the basket on fast breaks, and his vision with the ball help him to find the open man when the defense collapses on him.
Pollard's skill set reminds me a lot of what Michael Kidd-Gilchrist did for Kentucky last season. While he might not have that kind of intimidating, sensational impact, his skill set would allow him to be a real game-changer for Texas in 2012.
With Pollard, Texas Has a Chance to Be Great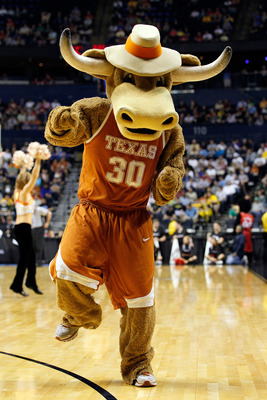 Kevin C. Cox/Getty Images
Texas has only made three Final Fours in the program's history—two of which have come in the Rick Barnes era—but with the addition of Pollard and the young talent who's already on the roster and a part of the incoming recruiting class, this Texas squad has a chance to make a deep NCAA run.
The team will be young, there's no doubting that, but the defending national champions, the Kentucky Wildcats, have proven that youth doesn't put a limit on a team's potential. If a roster is talented and mature enough, it can overcome its youth and have tremendous success.
The players returning from last season faced adversity all season, as they clawed their way into the NCAA tournament, despite being undersized and offensively challenged throughout. The maturity gained from that experience will be a great reference point for next season as the team really learns to win.
If Pollard joins the already strong incoming freshman class, that group has the opportunity to take the Longhorn roster to the elite level and would allow them to compete for a Big 12 title and maybe even an NCAA championship if they can come together quickly enough.
There Isn't a Better Place to Live Than in Austin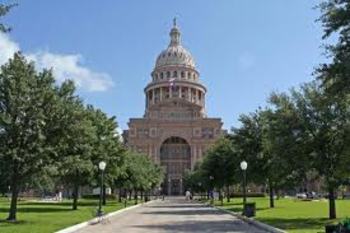 Photo courtesy of austintexas.org
They say everything is bigger in Texas, and that's no exception in the state's capital.
Austin is considered the live music capital of the world and features so many musical acts that it's hard to keep track of. Whether it's a huge concert at the Frank Erwin Center or just an impromptu performance on the sidewalk, good music is everywhere.
There's also no shortage of food in Austin, with food stands every block and some of the best barbecue you will find anywhere in the country.
On top of that, if partying is his thing, Austin is a quintessential college town with bars and entertainment in no short supply, including the world famous Sixth Street.
Texas Is One of the Best Public Schools in the Country
Photo courtesy of utexas.edu
While most people around the nation know Texas for its sports programs and success on the gridiron, the school itself is one of the leading scholarly institutions in the country.
When a recruit is making a decision about where he will spend his college life, it's not all about the education they will receive on the court, a big part of it is what they will learn in the classroom. And the knowledge that students gain at the University of Texas is top notch.
Texas is considered one of the top public universities in the country, and a degree earned in Austin would carry weight in whatever career path a student chooses.
If being a student-athlete is truly important to Pollard, the University of Texas is the perfect place to receive an education.
Keep Reading

Texas Longhorns Basketball: Like this team?