Indy 500 2012: Win Will Propel Will Power to Top of IndyCar World for Good
May 27, 2012

Robert Laberge/Getty Images
Will Power will prove that he belongs on top of the IndyCar world with a huge win at the Indy 500.
While Helio Castroneves, Marco Andretti and formerly Danica Patrick are the big names that people associate with IndyCar racing, soon and very soon Power will be one of the dominant figures in the sport.
He's already well on his way, but a win at the Indy 500, with all of it's prestige and hype, would be a huge feather in his cap. It would also prove that he has sustainability at the top of the sport, which is a huge statement.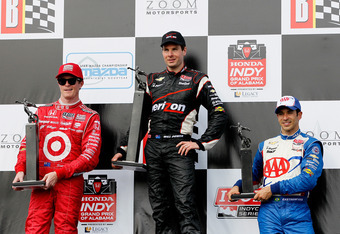 Kevin C. Cox/Getty Images
Power is currently the No. 1-ranked IndyCar racer in the standings with 180 points, and he's been very impressive so far this season. His impressive resume in 2012 includes three first-place finishes—all of the last three races leading up to the Indy 500—and one seventh-place finish.
While winning three races in a row is good enough to impress even the harshest of critics, Power has his eye on the prize that is the Indy 500, according to Ralph N. Paulk of the Tribune-Review:
Right now, Power is focused on winning Sunday's 96th running of the Indianapolis 500. It's a prize he covets more than the two series championships that have slipped through his fingers in 2010 and '11.

"This is the race everyone talks about," Power said. "It's a tough race to win. I would love to be in that club of Indy 500 champions.

"Some days, everything has to go your way to win here. Hopefully I'm in there with a shot at it near the end."
If the last few races are any indication, Power should come away with a huge win on Indy 500 Sunday.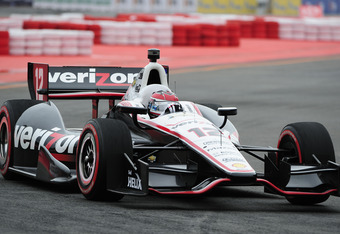 Robert Laberge/Getty Images
He's obviously racing extremely well right now, and he'll take that momentum and desire to win this huge race with him onto the track.
Not only would it be a huge personal win, but it would be a huge statement to the racing world. There's something to be said about consistently winning. Sure, every now and then someone can come out of the blue and win a few races here or there, but it's the true greats that find themselves on the podium more times than not when all is said and done.
Power is currently at the top of the IndyCar world right now, but he'll cement his place at the top with a win at the Indy 500.