Indy 500 2012: Power Ranking Best Candidates to Win Prestigious Event
May 25, 2012

Andy Lyons/Getty Images
As much as we make about the pole winner for the Indianapolis 500, all that really matters is who walks away from the event with a victory. 
This year's field of drivers appears to be wide open, but looks can be deceiving. As much as we might want to make a case for everyone to win, there are a few drivers whose performance—both this year and in the past—gives them an edge heading into this event. 
Here are the drivers to watch out for at the Indianapolis 500 this weekend. 
No. 3 Marco Andretti, Starting Fourth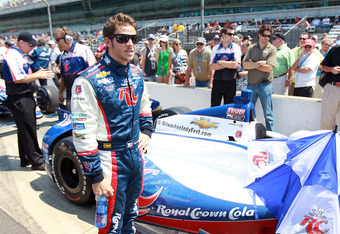 Andy Lyons/Getty Images
Andretti had his shining moment in this race all the way back in 2006, when he finished second in one of the best and most exciting finishes in Indianapolis 500 history.
In the time since that race, Andretti has had a mixed bag. He has finished third twice, ninth, 24th and 30th. He has been in the middle of the pack this IndyCar season, with no top-10 finishes, but three in the top 15. 
There is something about Andretti on this track that just brings up sentimental feelings in everyone. You root for that family more than any other in this event, and Marco has the talent to get the job done. He just has to put it all together for that one big run. 
No. 2 Dario Franchitti, Starting 16th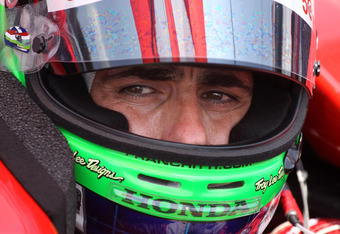 Andy Lyons/Getty Images
It is hard to look at Franchitti and not expect him to at least make some noise at the Indianapolis 500. I don't care where he starts—he is always a threat to win this race. 
The three-time defending IndyCar Series champion has not gotten off to a hot start this season, with just one top five in four races, but that one did come in the last race, the Sao Paulo Indy 300. 
More than any other driver on the circuit, Franchitti just knows how to race at Indianapolis Motor Speedway. He has a great feel for the track and isn't afraid to take chances when he sees an opening.
Don't be shocked if he wins the race for the third time. 
No. 1 Will Power, Starting Fifth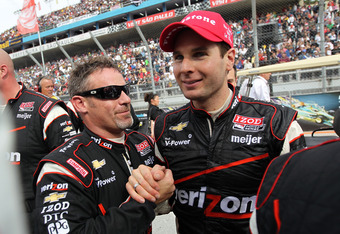 Nick Laham/Getty Images
Of anyone on the IndyCar circuit this year, no one can touch what Power has done through four races. He finished seventh in the first race of 2012, only to come back with three straight wins heading into the Indianapolis 500. 
Power is the hottest driver in motorsports right now, and what better place for him to showcase that than the biggest race of the year?
Just because he is starting fifth should not make anyone nervous. All eyes will be on him when the engines start. Given what he has shown in the last three races, it would be foolish to bet against him.