Indy 500 Schedule: When and Where to Watch the Greatest Spectacle in Racing
May 24, 2012

Andy Lyons/Getty Images
Nothing in sports can match the spectacle of the Indianapolis 500. The combination of IndyCar's biggest race, its storied history and a holiday weekend make for an event that's truly unique.
No IndyCar driver's career is truly complete until they have won the Indy 500. Whether it's a veteran driver looking for the biggest win of his life or a young gun looking to break onto the scene, the marquee race can provide it.
Let's take a look at the key information for Sunday's race.
Where: Indianapolis Motor Speedway in Indianapolis, Ind.
When: Sunday, May 27 at 12 p.m. EDT
Watch: ABC
Drivers to Watch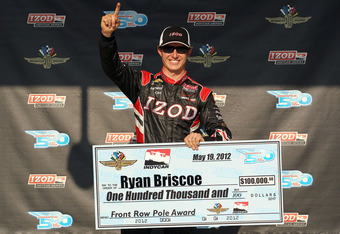 Andy Lyons/Getty Images
Ryan Briscoe
Briscoe will start from the pole in a race that hasn't treated him well in the past. In six career starts, he has only cracked the top five once and hasn't finished better than 15th since 2007. That's not an encouraging trend for the 30-year-old Australian.
He hopes winning the pole will change his fortunes. His last victory came nearly two years ago at Texas Motor Speedway. Ending that drought in the Indy 500 would provide him with the boost he needs to get back on track.
Tony Kanaan
Even though Kanaan has an impressive list of accomplishments, including 14 wins and an IndyCar series championship, he's never won the biggest race of them all. He's started in the top 10 in all but two of his 10 starts, yet he's never crossed the finish line first.
Kanaan will start eighth on Sunday, once again putting him in prime position to contend. He's suffered from more than his fair share of bad luck at Indianapolis Motor Speedway over the years, so maybe things will finally turn around for him.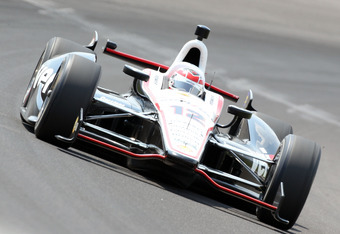 Andy Lyons/Getty Images
Will Power
No driver enters the race with more momentum than Power. He's won three consecutive races and sits atop the IndyCar standings. He'll start fifth, which should ensure he's a contender once again this weekend as he looks to keep his hot streak alive.
After a slow start to his IndyCar career, he's really taken off over the past few years. He still doesn't have an Indianapolis 500 victory, however. Crossing that goal off his list on Sunday would undoubtedly move him into the elite class of drivers.