Chicago Bears: Ranking the Top 5 Current Bears Defensive Players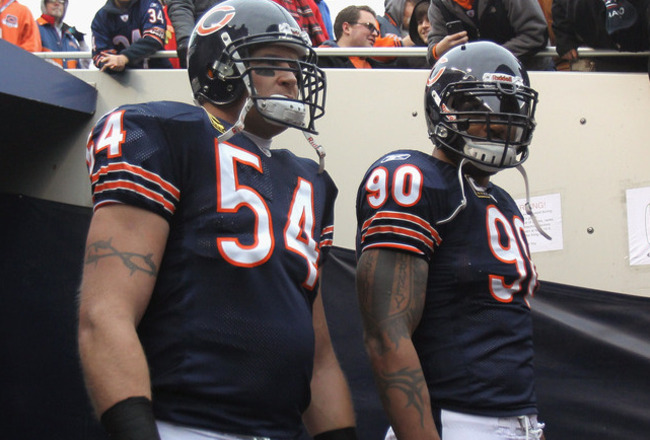 The Chicago Bears defense has long since been a staple of the organization. The legacy of great linebackers is unparalleled and widely known to be one of immense pride within the Bears' front office. Greats like Bill George, Dick Butkus and Mike Singletary have all laid the standards for Bears linebackers.
The team has been fortunate to see the next crop of Bears greats in its current corps. But despite their regressing defense, which is speckled with aging stars, it has maintained its stout run defense, along with its ability to take the ball away from the other team.
Let's go through the top five people who make that happen.
5. Henry Melton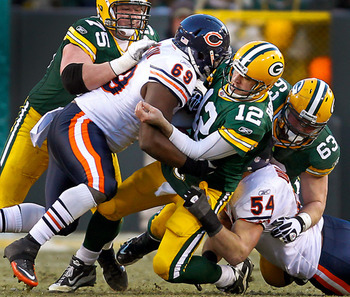 Henry Melton has been an excellent surprise for the Chicago Bears.
Possibly the last gem of the Jerry Angelo era, Melton was drafted in the fourth round of the 2009 NFL Draft out of Texas. He played running back and defensive end his junior and senior year.
Since then, Henry Melton has become the Bears' starting three-technique defensive tackle, and he is only improving as he learns from defensive line guru Rod Marinelli.
In his first season as a full-time starter, Melton posted seven sacks—the third-most by a defensive tackle in the NFL.
4. Charles Tillman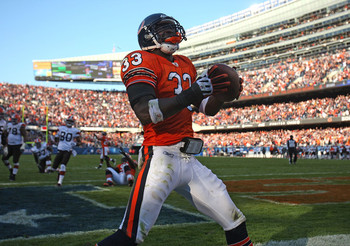 Charles Tillman is a fan favorite among Bears fans, and for good reason.
A model of consistency for the Bears since his rookie year, Tillman is regarded as the Bears' top corner, as well as one of the best defensive players in the NFL at forcing fumbles.
Since 2007, Tillman is tied for second in the NFL in forced fumbles with 21. That ranks him higher than All-Pros such as Jared Allen, Julius Peppers and DeMarcus Ware. Yeah, pretty stable company.
In 2011, Tillman was finally voted to his first Pro Bowl, oftentimes being considered a snub, after posting respectable stats of 99 tackles, one sack, 12 passes defended, three interceptions that were returned for two touchdowns and four forced fumbles.
Not bad for a guy who is 31.
3. Lance Briggs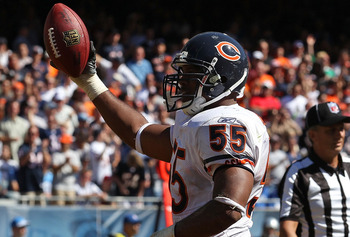 And the legacy of great linebackers continues.
Lance Briggs has been a starter for the Chicago Bears since 2003 and a perennial Pro Bowler since 2005, having been voted in every year since.
Briggs is an excellent player, and he's one of the leaders of the Bears defense. Though he may cause problems with his contract squabbles occasionally (Emery handled the most recent one perfectly), one can't deny the talent and high level of play that Briggs brings to the Bears.
In 2011, Briggs had an average year, which was an above-average one for anyone else in the NFL. He posted stats of 105 tackles, one interception and two forced fumbles.
Briggs was just recently voted as No. 72 on the NFL's top 100 players of 2011.
2. Brian Urlacher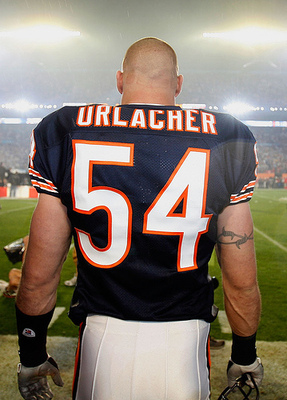 Brian Urlacher has been the face of the Bears organization since his second year in the NFL.
He has long been considered one of the best linebackers in the NFL, as well as someone who would be in consideration for a Hall of Fame bid. If it wasn't for his lack of a Super Bowl ring, he would most likely be a lock.
Urlacher is the heart of the Bears defense. We all saw how much the unit struggled without him after a season-ending injury in week one of the 2009 season.
Needless to say, he is irreplaceable.
Even at 33, Urlacher played well at middle linebacker in 2011, registering 102 tackles and three interceptions, as well as seven pass deflections.
With only a few years left in the tank, the Bears need to get this man a ring—sooner rather than later.
1. Julius Peppers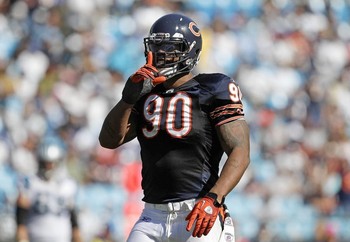 Some may argue over the first and second spots on this list, and you can make arguments for both, but I'm going with Julius Peppers at the top spot.
Since coming into the league in 2002, Peppers is tied for third in the NFL with 100 sacks and has long been touted as one of the top defensive ends in the NFL.
The Bears signed Peppers in 2010, and he was an instant impact for the Bears defense.
Despite having little talent aside from himself on the defensive line, the Chicago Bears' defensive end managed to rack up 11 sacks along with three forced fumbles.
Not bad for someone who routinely is thwarted with double and, sometimes, triple teams.
Keep Reading

Chicago Bears: Like this team?