EPL: 10 Best Signings of the Premier League Season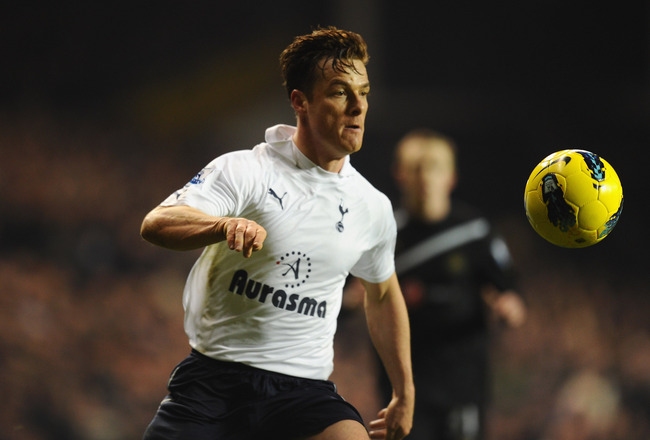 Mike Hewitt/Getty Images
And so yet another season of the English Premier League is about to come to an end.
This Sunday, May 13, marks the last round of fixtures in a season that started all the way back in August last year.
It's been an electrifying season in the English top flight.
Let's look back at the deals that have helped make this season the most exciting in recent memory.
Here are the 10 best signings of the Premier League season—and, as usual, feel free to have your say in the comments below.
10. James McClean (Sunderland, £350,000)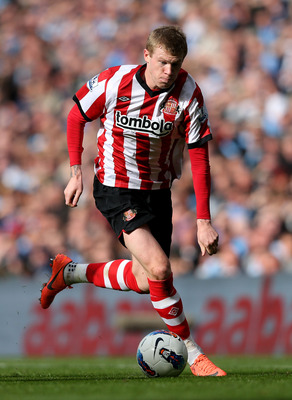 Alex Livesey/Getty Images
Last August, back when Steve Bruce was still in charge at Sunderland, he signed James McClean from Irish side Derry City for £350,000.
He was always considered a hot prospect, but didn't quite make it to the first team under Bruce's reign.
Cue the arrival of Martin O'Neill, and the spectacular impact that McClean has made since.
In 19 league starts, he has scored five goals and notched two assists, and his direct running and ball control have added flair and pace to the Sunderland wings.
Such is the impact he has made that he has been fast-tracked toward the senior Ireland squad for Euro 2012.
Don't be surprised if he makes a big splash there as well.
9. Sebastian Larsson (Sunderland, Free)
Matthew Lewis/Getty Images
While Steve Bruce's final months at the Stadium of Light ended in ignominy, he did lay down the foundations for Martin O'Neill's successes by making some astute acquisitions last summer.
Sebastian Larsson, who joined from relegated Birmingham City on a free transfer, was one to capture the headlines—and another one to have turned out to be a master stroke.
Larsson has scored seven goals from only 35 shots on goal—a fantastic conversion ratio, which also reflects his prowess from set pieces.
His free kicks have been so effective this season that Arsenal manager Arsene Wenger, who let go of Larsson back in 2006, has gone on record saying that the Swedish midfielder might just be the best free-kick taker in the league.
8. Gylfi Sigurdsson (Swansea, Loan)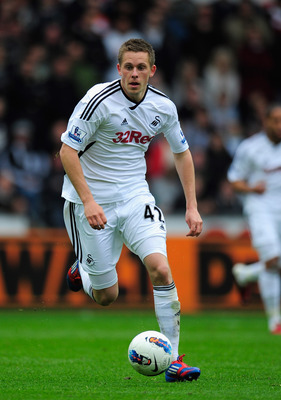 Stu Forster/Getty Images
Icelandic international Gylfi Sigurdsson, who arrived at Swansea midway through the season on loan from 1899 Hoffenheim, is only one out of our sizable contingent of January transfers who made it onto this list.
And Sigurdsson's impact has been phenomenal.
With seven goals and three assists in only 17 appearances for Brendan Rodgers' side, he won the Premier League Player of the Month in March, a mere two months after his arrival at the Liberty Stadium.
He has slotted seamlessly into Swansea's flowing midfield, and if rumors are to be believed, he might be on his way to a bigger club in England for a sizable fee.
7. Yohan Cabaye (Newcastle, £4.3 Million)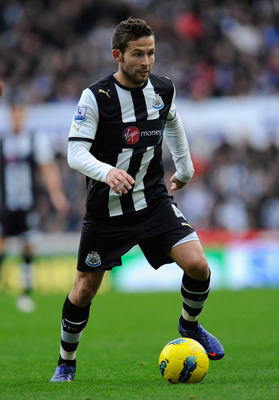 Stu Forster/Getty Images
Next up is another midfield sensation.
Yohan Cabaye, having signed last summer for an undisclosed fee (reported to be around £4.3 million), is just one of three Newcastle players on this list, which shows just how impressive Alan Pardew's signings have been this season.
And Cabaye has provided the midfield spark to ignite Newcastle's top-four challenge this season.
His goals, assists and creative all-around play have been a delight to watch, and he has established himself as one of the best playmakers in the league.
6. Nikica Jelavic (Everton, £5 Million)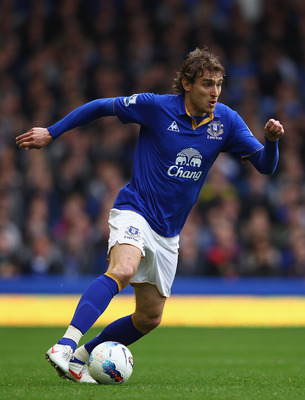 Clive Brunskill/Getty Images
After a prolific first half of the season at Scottish club Rangers, Nikica Jelavic switched to the blue of Everton and hasn't looked back.
Eight goals in nine Premier League starts doesn't complete the whole story; his line-leading abilities have helped launch Everton's recent goal avalanche in the league.
Along with Steven Pienaar's loan return from Tottenham, Jelavic's signing has rejuvenated David Moyes' side, and Everton are currently sitting above their Merseyside rivals, Liverpool, in the Premier League table.
As for Jelavic himself, he has proved an absolute bargain, and his Premier League Player of the Month award for April is a testament to how impressive he has been at Goodison Park.
5. Michel Vorm (Swansea, £1.5 Million)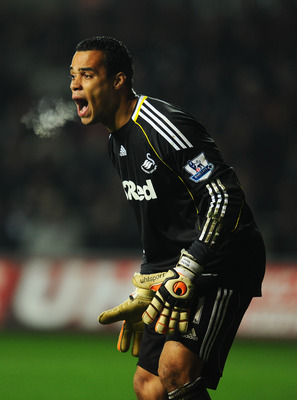 Mike Hewitt/Getty Images
The second Swan on this list, Michel Vorm is emblematic of his team's successes this season.
Built on a shoestring budget, Brendan Rodgers' squad has proved more than capable of competing with established Premier League teams, and often outplaying them in the process.
While his outfield colleagues have built up a reputation as fine passers, Vorm has made a name for himself as one of the league's finest goalkeepers.
His 13 clean sheets in 36 games have helped propel Swansea into a comfortable mid-table position, with the possibility of a top half finish in their maiden campaign in England's top flight.
And Vorm's star continues to rise: Having been linked with a switch to England's big clubs, he has also been included in the Netherlands' provisional squad for Euro 2012.
4. Scott Parker (Tottenham, £5.5 Million)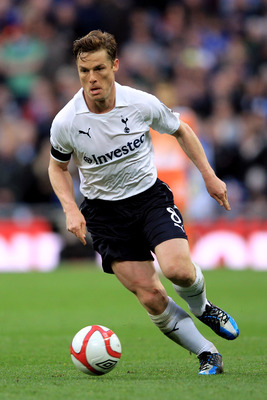 Michael Steele/Getty Images
When Harry Redknapp pried Scott Parker from West Ham for just £5.5 million, we all knew he was getting a wholehearted, tough-tackling midfield general at a bargain price.
Over the course of the season, Parker has proven to be an astute acquisition, and then some.
His defensive role in the Tottenham midfield has become pivotal to the way Redknapp sets up his tactics: Parker's tidy distribution, ball control, composure and tendency to regain possession often provide the shield to the Spurs' defence and the base from which their attacks are launched.
A brief flirtation with the title race has died down spectacularly, but Spurs' continued top-four challenge owes much of its successes to Parker, who also has, belatedly in his career, become a mainstay in the England side.
3. Yakubu (Blackburn, Free)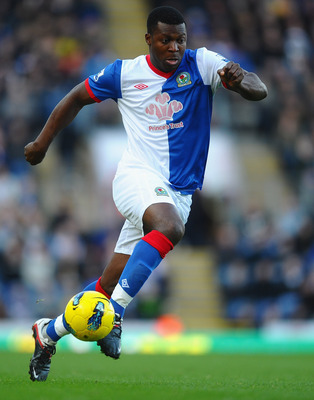 Laurence Griffiths/Getty Images
Blackburn Rovers confirmed their relegation status early this week with a home loss to Wigan, an unsurprising end to a tumultuous season.
But it is perhaps in the context of such a farce that the remarkable and surprising success story of Yakubu Aiyegbeni shines even more brightly.
For this isn't just a case of picking up a signing on a free transfer.
The striker in question had been on a downward trajectory in his career (and upward in his weight) when he suddenly became Blackburn's main striker, in charge of leading an often insipid team all by himself from the front.
If it weren't for his 16 league goals this season, Blackburn's relegation would've been confirmed much earlier.
So, too, perhaps, Steve Kean's departure.
2. Papiss Cisse (Newcastle, £10 Million)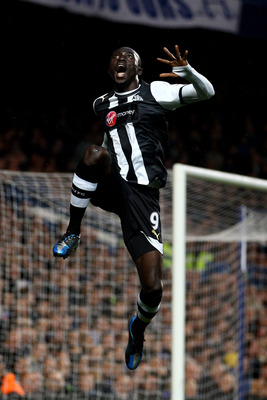 Julian Finney/Getty Images
It's not often that a January signing can force its way into contention for a full-season best signings list, but Newcastle's Papiss Cisse gives it a darn good go.
His feats and achievements since signing from Freiburg have made headlines all over, and he has taken up the legendary Newcastle No. 9 shirt with pride.
In 13 league appearances, he's scored 13 goals, including a spectacular double against Chelsea at Stamford Bridge, which will surely live long in Geordie memory.
All the more striking, then, that the £10 million Alan Pardew spent on his signing was the first time he spent any of his transfer budget on a striker since Andy Carroll's departure a year prior.
1. Demba Ba (Newcastle, Free)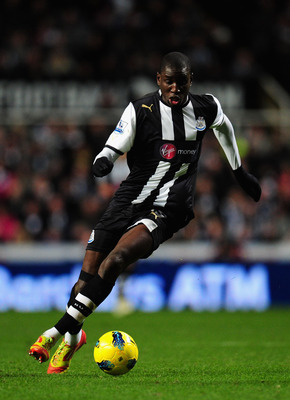 Stu Forster/Getty Images
Alas, Cisse will have to settle for second place behind his own strike partner, Demba Ba, who was the pioneer of Newcastle bargains and set the tone for a remarkable Premier League campaign.
Picked up on a free transfer from relegated West Ham, Ba was the striker who scored the goals to take Newcastle up the Premier League ladder—he had scored 15 goals by the time he left to play in the Africa Cup of Nations in January.
He seems to have transferred his scoring touch to Cisse since the latter's arrival in January, but Ba remains an integral part of Alan Pardew's attack.
And his phenomenal achievements, especially considering he was signed on a free transfer, make him the best signing of this Premier League season.
Your Thoughts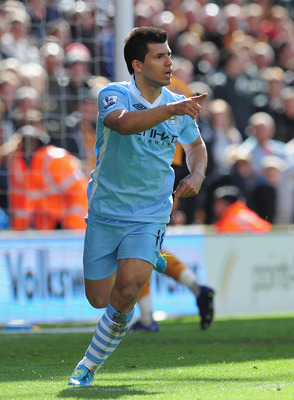 Shaun Botterill/Getty Images
So that's my Best Signings list.
Of course, I also considered the likes of Juan Mata and Sergio Aguero, who have become major Premier League stars since their big-money arrivals at Chelsea and Manchester City, respectively.
But in the spirit of financial fair play, I thought it would be a better idea to give some credit to the managers who continue to scour the world for good deals.
What do you think? Did I pick the 10 best signings, or do you think some others should have made the list? Let us know in the comments below.
If you liked this article, you might also be interested in my 10 Worst Signings and EPL Team of the Year. Please also check out my writer's profile, where you can find more of my work, and my blog, The Red Armchair, for Liverpool match reactions and opinions.
Keep Reading

Tottenham Hotspur: Like this team?