Recasting Superhero Summer Blockbusters with Sports Superstars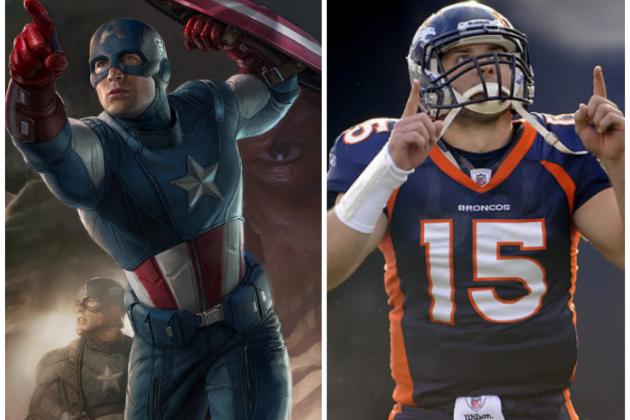 There's nothing I love more than sports and awesome superhero movies—although they aren't exactly related. Even the biggest superstars in sports aren't quite superheroes, but they just might be the next best thing.
When forced to operate within the limited confines of the real world, superstars like Kobe Bryant and Derek Jeter are the only people who come close to pairing the skills and notoriety necessary to be considered a superhero.
They may not be true superheroes, but under the right competitive circumstances, they certainly can play the part. And if they can play the part on the competitive field of battle, perhaps they can play the very same part, starring on the silver screen.
In truth, I realize the limited acting abilities of most people would actually preclude this scenario. But if we can suspend disbelief about the repercussions of a radioactive spider bite, surely we can do the same about the acting abilities of a few professional athletes.
That being said, three of the most anticipated films of the year are due out in the next few months: The Avengers, The Amazing Spider-Man and The Dark Knight Rises. And all are expected to light up the box office this summer.
Let's take a look at all three films, re-imagined with some of biggest stars in sports stepping into the title roles.
Begin Slideshow

»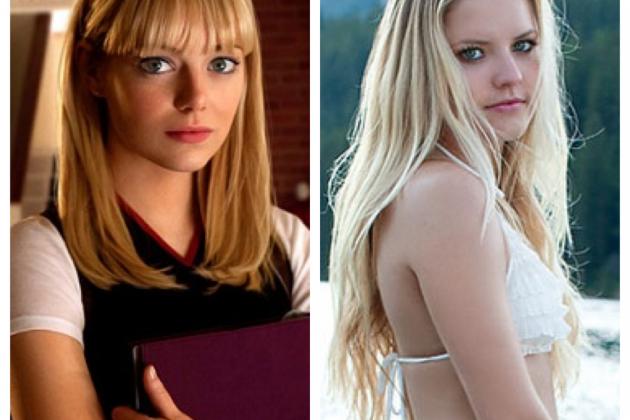 Before Mary Jane Watson, Peter Parker only had eyes for Gwen Stacy—one of Mary Jane's close friends. Obviously the movies don't follow the comic books exactly, but something tells me Gwen isn't going to survive into the sequel of the reboot.
Surfer Bruna Schmitz has the young, innocent blonde thing down pat. I'm not sure how large the Gwen Stacy role is in The Amazing Spider-Man, but when it comes to the damsel-in-distress love interest in superhero movies, looking the part is well over half the battle.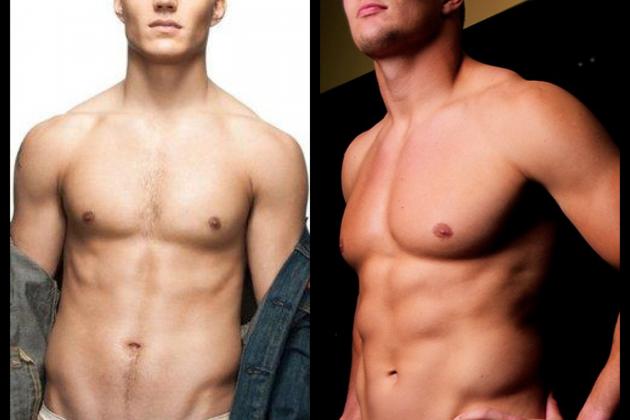 Flash Thompson appeared throughout the Spider-Man comic book series at various ages, but in The Amazing Spider-Man, he and Peter Parker will be high school classmates. Flash is a popular football star who gets his jollies by continually menacing Peter Parker.
Who in sports more closely emulates the prototypical high school jock than Patriots superstar tight end Rob Gronkowski? Gronk might not have the mean-spirited nature that Flash demonstrates early on, but he's beyond believable when placed in the role.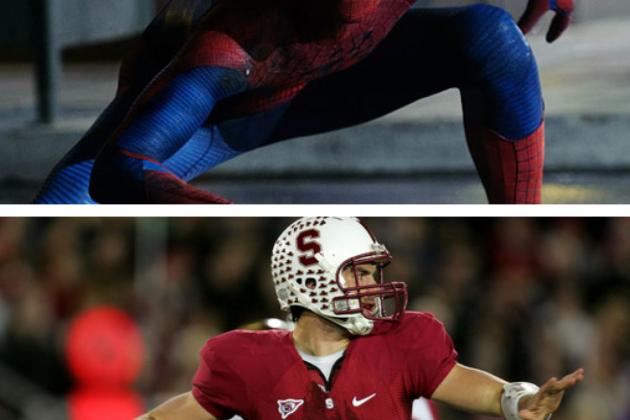 If you're reading this list to begin with, surely Spider-Man himself doesn't need much of an introduction. Spider-Man is the alter ego of mild-mannered Peter Parker, who gains his superpowers after being bitten by a radioactive spider.
Peter Parker is an academic by day and unstoppable force by night. Colts quarterback Andrew Luck is much the same—he's weeks away from completing his architecture degree at prestigious Stanford University and is "the next John Elway" on the football field.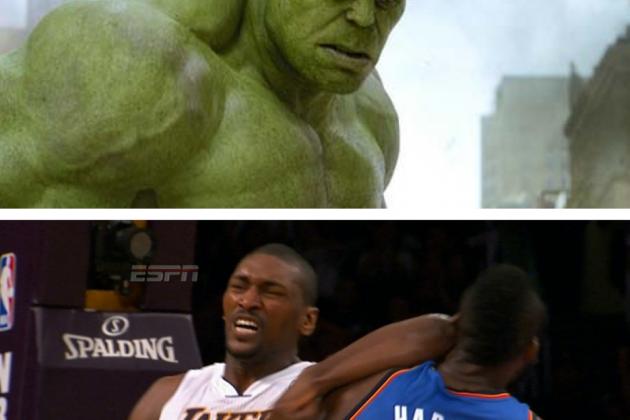 The Hulk is one of a number of Marvel Comics' superheroes that will be a part of The Avengers, one of the summer's most anticipated blockbusters. The Hulk is the alter ego of Dr. Bruce Banner—a normally withdrawn physicist who involuntarily transforms into the Hulk if you make him angry.
Initially I cast legendary NBA agitator Reggie Miller as the Hulk, but received a suggestion that was too spot on to over look. In fact, I have no idea why the Jekyll-and-Hyde antics of Metta World Peace/Ron Artest didn't occur to me in the first place.
The day after M.W. Peace recent elbow blow to the dome of James Harden, most headlines referenced his former life as the NBA's resident problem child, Ron Artest. It's been years since Ron Artest's infamous brawl in Detroit, leading many to the conclusion that M.W. Peace was his kinder, gentler replacement.
Apparently Artest never left, he's just lurking right below the surface.
H/T to Jacob James for helping me see the error of my ways with his awesome suggestion. He can be my co-casting director any day.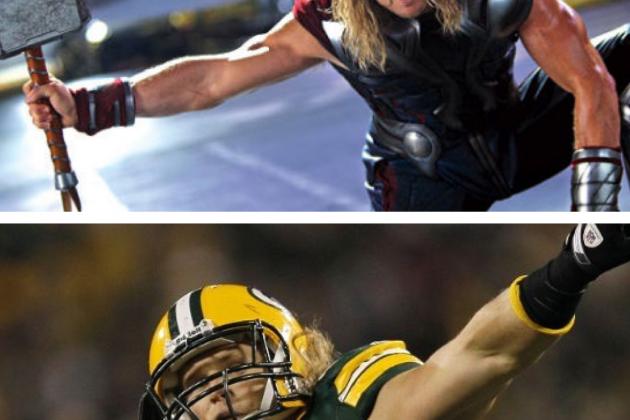 The character Thor is the god of thunder in the Marvel Universe and is based on the Norse deity which shares the same name. Thor is a member of the superhero Avengers team, but, like most of the team, he can roll on his own too—there's already a Thor movie spinoff set to hit theaters next year.
Thor is easily recognized by his brawny physique and his long flowing locks. If you shipped Green Bay's linebacker Clay Matthews to Minnesota and gave him a big-ass hammer, the two could pass for long-lost twins. Maybe if the spinoff movie does well next year, the sequel could include that awesome twin twist!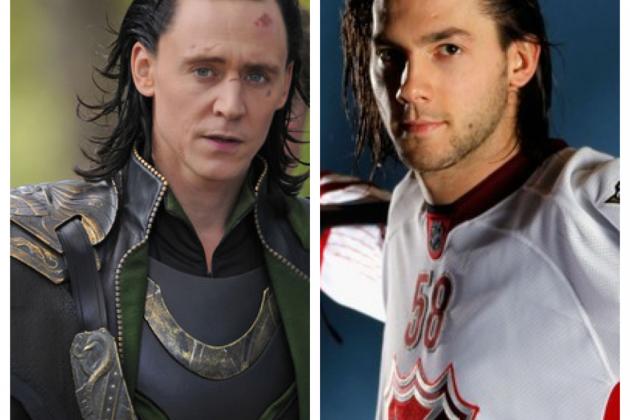 In fiction, the adoptive sibling is often portrayed as a dark loner hell-bent on stirring up trouble—The Avengers' Loki is no exception. Loki is the adoptive brother and, naturally, the arch-nemesis of the burly beefcake god of thunder, Thor. Loki's issues with Thor make him grumpy and obsessed with global domination.
This part is almost impossible to cast—there just aren't that many brooding loners in the sports world. Since I couldn't come up with the perfect person to cast, I just decided to go with someone who looks the part: at least Penguins superstar defenseman Kris Letang has got the hair!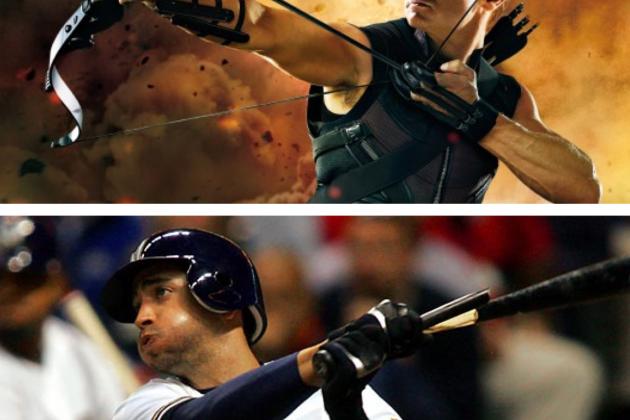 In The Avengers, Hawkeye is a S.H.I.E.L.D agent known as the greatest marksman in the Marvel Universe. He doesn't have any traditionally defined superpowers, but his marksmanship is almost superhuman in itself.
Brewers slugger Ryan Braun might be a controversial choice here, given his recent scandal, but I'll stand by my choice. Braun doesn't have any superpowers, but hitting three home runs and a two-run triple at Petco park is almost superhuman.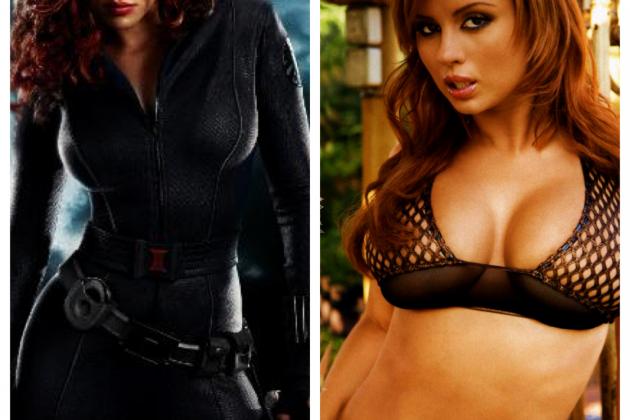 Natasha Romanoff, better known as the Black Widow, is a highly trained Russian super-spy who works for S.H.I.E.L.D. in the Marvel Universe. Like Hawkeye, she doesn't possess any true superpowers but is such a badass that you hardly even notice.
The Black Widow is one of the guys, in terms of ability, but she's not exactly a tomboy. Retired Russian ice dancer Anna Seminovich could break a man with a sideways glance—imagine how deadly she would be after spending a year training with Vladimir Putin.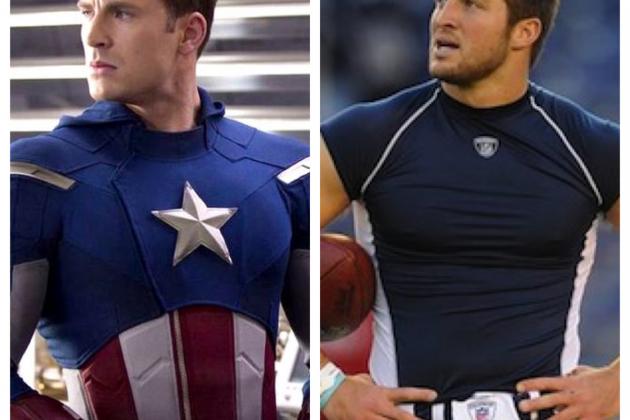 In the Marvel Universe, Captain America is the uber-patriotic alter ego of Steve Rogers. Captain America is actually your tax dollars at work—the U.S. Dept. of Defense transformed scrawny Steve Rogers into the peak of human perfection with an experimental serum in order to help assist with the war effort.
They said Steve Rogers couldn't do it. They said the government would never pick him as their human test monkey. They said that even if the government did pick him as their human test monkey, he'd never make it as a real superhero.
Sound familiar, folks? Actually it doesn't, because Tim Tebow was one of the most highly touted prospects in the country coming out of both high school and college. But Captain America wouldn't let that get in the way of his narrative, and neither does Timmy Terrific.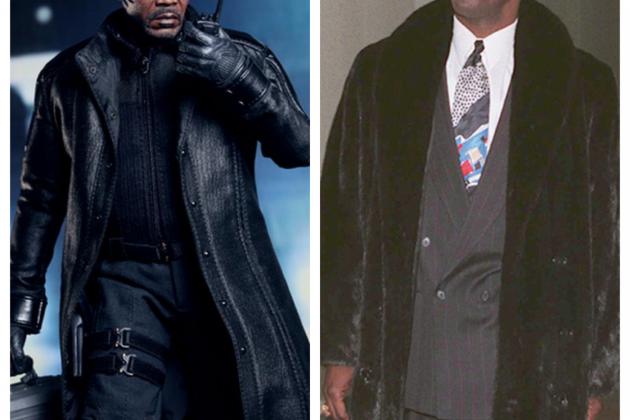 Super-spy Nick Fury has made his rounds all over the Marvel Universe. It was his appearances in Iron Man and Iron Man 2 that tied together storylines and set the stage for The Avengers film.
It's a true testament to the acting (sometimes overacting) abilities and on-screen presence of Samuel L. Jackson that I found it almost impossible to imagine anyone else in the role. Almost impossible, but still possible.
If there is anyone in sports who can go toe-to-toe with Samuel L. Jackson in terms of personality and showmanship, it's Cowboys legend Michael Irvin. He's got the confidence, the style and an uncanny ability to steal the show—much like Jackson.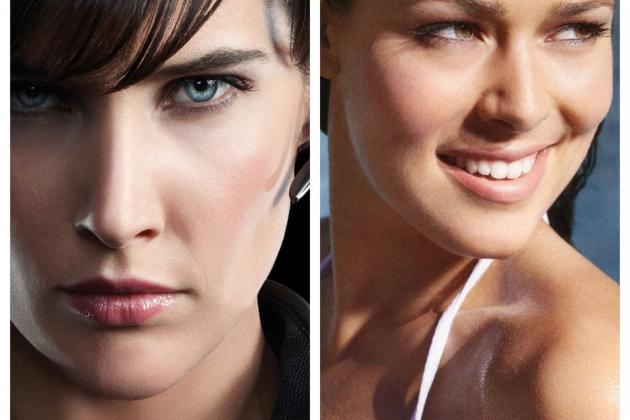 The Maria Hill character in the Marvel Universe is the former director of planetary defense who has appeared in various comics and storylines over the years. She's a take-charge type whose ball-busting nature is offset by her non-threatening appearance.
Tennis beauty Ana Ivanovic is usually all business when it comes to her game and has previously been ranked the No. 1 player in the world by the WTA. She may be gorgeous but, more importantly, she's substantive and successful and qualified to play more than a love interest.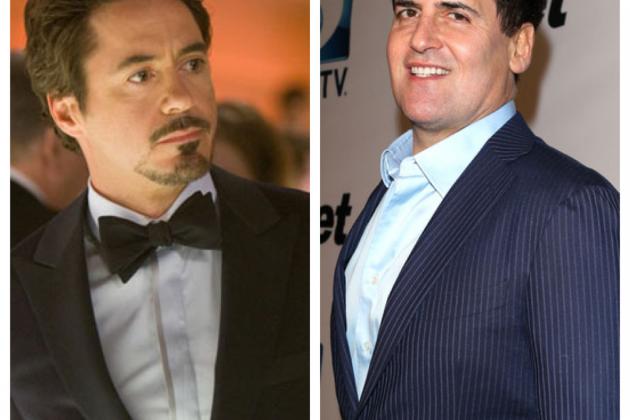 In the Marvel Universe, charismatic billionaire Tony Stark is an arrogant playboy and an engineering genius who was kidnapped by troublemakers that tried to force him into building them some weapons of mass destruction—bad idea, dudes.
Stark suffers a chest injury during the kidnapping and creates a powered suit of armor to save his life and escape his captors. After escaping, Stark tweaks the function and design of the suit—and Iron Man was born.
Mark Cuban, the charismatic billionaire owner of the Dallas Mavericks, was a natural fit for Tony Stark. Can't you just picture him testifying in front of Congress in the same unhinged manner he screams at NBA referees?
But he's the "inside the box" choice—I've got an "outside the box" choice too...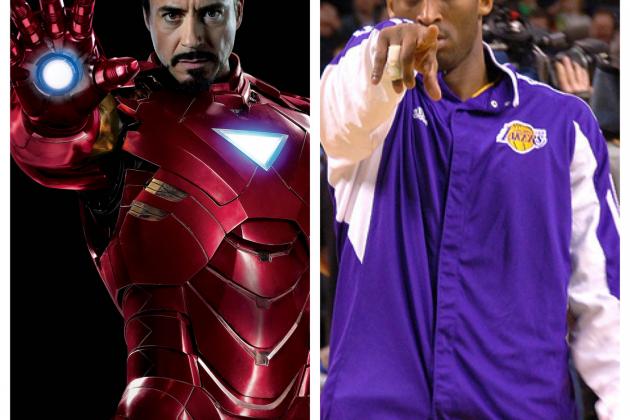 He may not be a billionaire, but Lakers superstar Kobe Bryant has got the unflappable confidence and killer instinct of a superhero. In fact, I've seen him carry four (very large) grown men on his shoulders to victory on more than one occasion.
Plus, much like Tony Stark, sometimes Kobe can fail miserably too. But the failure never gives him a moment's pause about his ability to do it again the very next night.
I think Mark Cuban and Kobe Bryant are both pretty inspired casting. Besides, you really can't go wrong—it's Iron Man.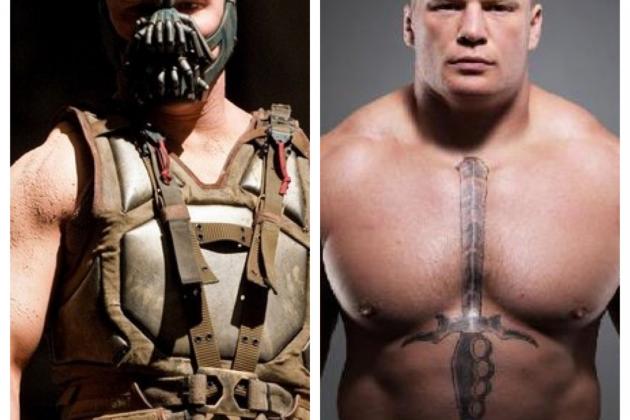 DC Comics supervillain Bane is just one of countless sketchy characters that inhabit Gotham City for the sole purpose of making Batman's life miserable. Bane is one of Batman's more formidable. physical and intellectual foes—mixing a sick sense of humor with almost uncontrollable blood lust.
Brock Lesnar's ill-fated foray into MMA proved he isn't quite as tough as he looks, but he sure does look look the part of a skull-crushing monster. And the hilariously scary practical joke he played on SportsNation co-host Colin Cowherd proves he's got a sense of humor as well.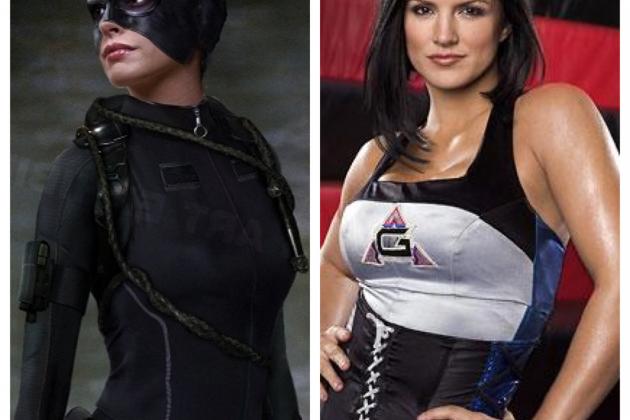 Catwoman stands among the likes of the Joker, Two-Face and the Riddler as one of the best Batman villains ever.
Although her relationship with Batman is a bit more complicated than theirs.
She was part of the iconic Batman television series of the 1960s and has been portrayed a number of times since—all with varying degrees of success.
Gina Carano officially transitioned from MMA superstar to bankable actress after starring in the well-received action flick Haywire. Carano has the confidence, physical prowess and sex appeal the role requires.
The role obviously isn't an easy one, so who knows how well she'd actually fare—couldn't be worse than Halle Berry's turn.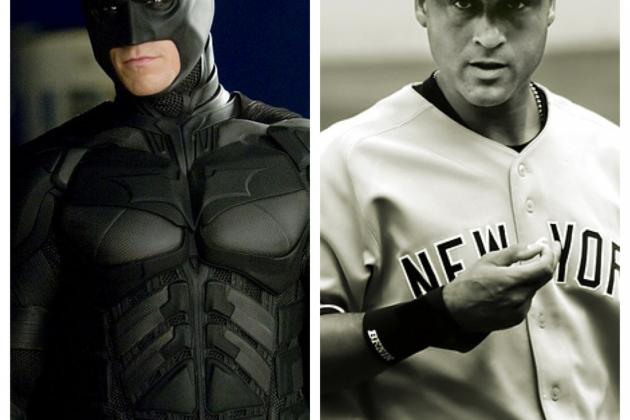 No doubt you're familiar with Batman, DC Comics' most famous and bankable superhero. Batman is the alter ego of billionaire Bruce Wayne, who is charged with the nearly impossible task of protecting the people of Gotham City from the increasingly maniacal criminal underworld.
You can't cast someone outside New York City to play Batman—it just wouldn't feel right. Batman, and even Bruce Wayne, would cease to exist in any other city—much like Yankees legend, and the unofficial mayor of the Big Apple, Derek Jeter.
Actually, with the way he's been hitting this season, I'm not entirely sure Derek Jeter isn't Batman already.
But maybe baseball isn't your thing...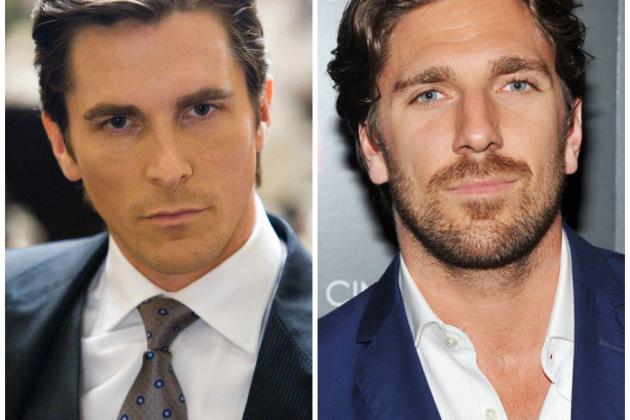 In which case, Rangers superstar goalie Henrik Lundqvist might be more what you're looking for. Either way, Jeter or Lundqvist, you really can't go wrong.