NFL Rumors: Cleveland Browns Would Be Smart to Trade Back in 1st Round
April 16, 2012

Jason Miller/Getty Images
With the 2012 NFL draft just a few days away, the rumors are flying about which teams in the top half of the first round will be looking to trade down.
The Cleveland Browns, picking at No. 4 overall, seem to be a team that may look to trade out of the top five.
While drafting a potential Pro Bowl-caliber star with their current pick is enticing, if the team could trade back to the middle of the first round and add two second-round picks or a group of three or more picks later in the draft, that's the smartest move for the future of the franchise.
The parameters of the deal are obvious to the situation, but there are only a few teams in the NFL that can offer the Browns what they'd want to move back.
The Cleveland Plain Dealer Browns' beat writer Mary Kay Cabot is reporting about the possible teams interested:
At least three or four teams in the top 20 have expressed interest in trading up, and the Browns are expected to have some enticing options on draft day. Rams coach Jeff Fisher, who has the No. 6 pick, has already identified the Browns as a potential trade partner, and the Eagles at No. 15 are believed to be interested in trading up, sources said. At least two other teams are in the mix.
While the St. Louis Rams now have the picks to make this move (those acquired in the trade with the Washington Redskins for the No. 2 overall pick this season), their current position of No. 6 overall isn't far enough back for Cleveland to get its full asking price.
Trading back to No. 15 overall would get the Browns what they want. That's where the Philadelphia Eagles pick.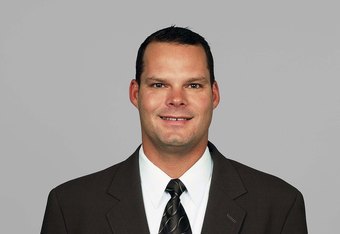 Getty Images/Getty Images
Former Eagles Director of Player Personnel and current Browns general manager Tom Heckert has the connection to Andy Reid and Philadelphia to get a deal done between the teams. The open conversations will make getting details hammered out much easier than working with a relative stranger.
All teams have the basic idea that there would be a swap of first-round picks and then a package of other picks to compensate. Those other picks are the key.
Reid has two second-round picks this season, as well as a pick in the third, fourth and fifth rounds and three total in the sixth round. All of those selections make a possible package one that wouldn't kill the long-term outlook of the Eagles.
Either way, the Cleveland Browns need to rebuild and a package of picks like that are too good to turn down.
Check back for more on the National Football League as it comes, and check out Bleacher Report's NFL Page to get your fill of all things football.