Samsung Mobile 500: Predictions for Top 10
Todd Warshaw/Getty Images

With the off-week over, it's time for the Sprint Cup Series to return to action. This week, it's the Samsung Mobile 500 at Texas Motor Speedway.
Texas is a fast one-and-a-half mile track, with speeds going in the 190s and even in the 200s as the drivers enter the corners. It also has wide turns with multiple grooves, allowing for some great two-wide and even three-wide racing.
Who will win in Fort Worth this Sunday? Here are my predictions as to who will finish in the top 10.
Begin Slideshow

»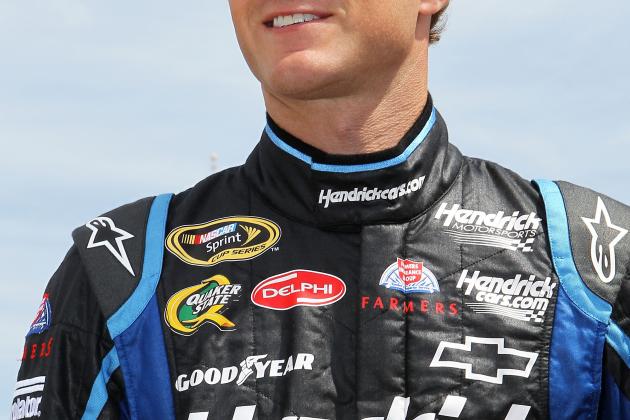 Tom Whitmore/Getty Images

Kasey Kahne has shown that he has a fast race car. He has been able to run well at times, and he even has two poles so far this season.
The problem for him and his team is that wherever they go, disaster strikes. Engine problems, accidents, they can't seem to catch a break.
Kahne needs to turn things around. He's sitting 31st in the standings, and every week makes it harder for him and his team to make it into the Chase. Reaching the top 10 in points right now might be stretching it, so he and his team should probably focus on getting wins and take one of those wild card spots.
I think Texas is where everything changes. He has had success here in the past. He won back in 2006, and last fall, he finished third, when he was racing for Red Bull Racing.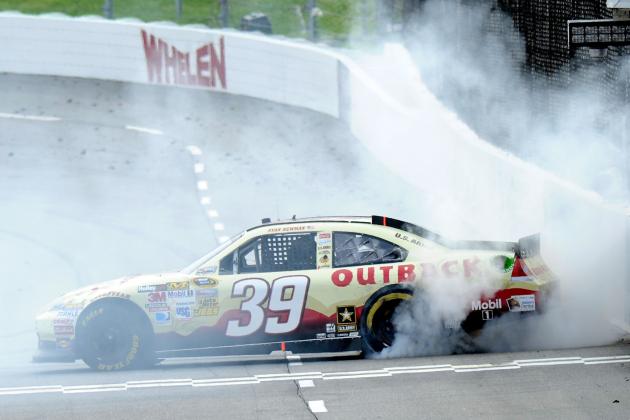 John Harrelson/Getty Images

Ryan Newman may have won at Martinsville in controversial fashion, but hey, a win's a win.
Now he heads to Texas, where his success at the track is a bit mixed.
He won here in 2003, but he hasn't recorded a top-10 finish since 2007, when he finished fifth in the November race.
Still, he has momentum, and I believe that will be enough to get him a solid finish.
Jerry Markland/Getty Images

Here's another Hendrick Motorsports driver in need of a turnaround.
It certainly looked that way in Martinsville, as he was dominating for good portion of the race, before getting wrecked in the end to finish 14th. He has raced well at times but, like Kahne, has had his fair share of bad luck so far this season.
Texas has been a track where he has done very well, but getting a win kept alluding him throughout his career until the spring 2009 race. His win at Texas means there are only two active tracks on the Cup circuit he has yet to win at: Homestead-Miami Speedway and the newly-created Kentucky Speedway.
Outside of his 2009 win, he has seven top fives and 10 top 10s. Last fall, he finished sixth.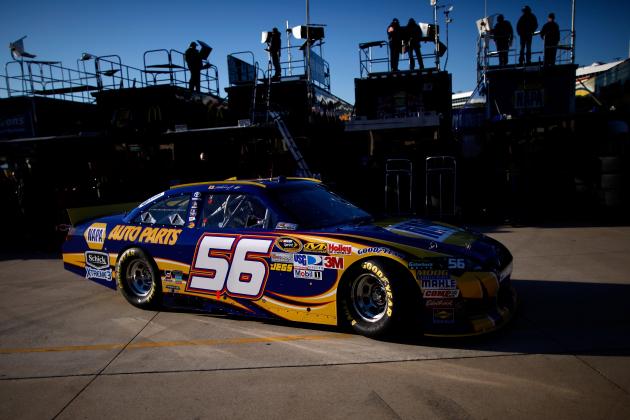 Chris Graythen/Getty Images

Hard to believe, but at this point in the season, Martin Truex Jr. is tied with Greg Biffle and Dale Earnhardt Jr. for the most top 10s, with four.
Truex has momentum going into this Sunday's race, having three straight top-10 finishes and recording his second top-five of the season.
In addition, he has had success here at Texas, especially in recent years. He has six top-10s at this track, including two over the past three races.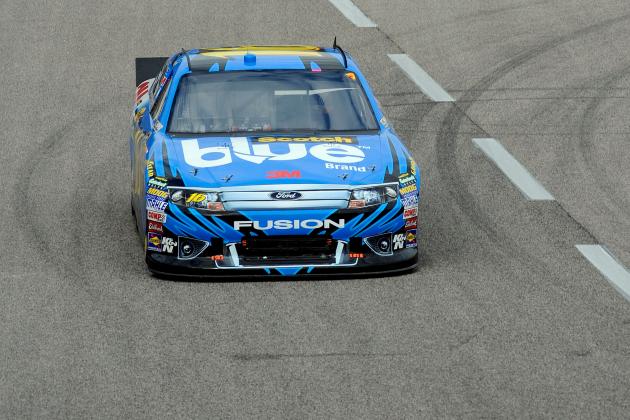 Jared C. Tilton/Getty Images

Greg Biffle and his crew chief Matt Puccia have done a great job so far. While they haven't been able to get a win yet this season, they have been consistent, and because of this, their team is leading in the standings. While I don't think he'll get a win this week (he'll get one eventually), he'll have another solid finish.
He won at Texas back in 2005, but he also has six top fives and nine top 10s to his credit. In the past three races, he has finished fifth, fourth and fifth, respectively. In addition, the last time he finished outside the top 10 was in the spring of 2008, when he finished 39th.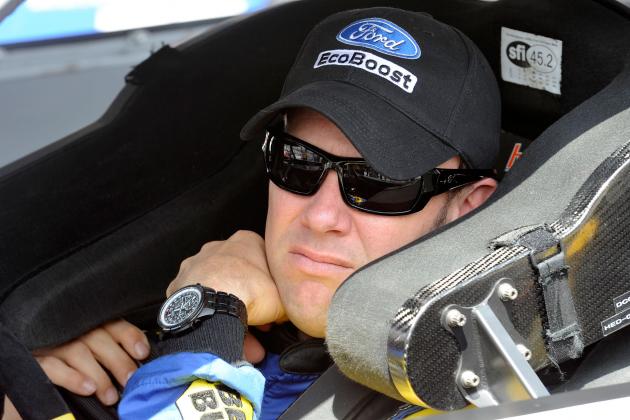 John Harrelson/Getty Images

Despite having sponsorship problems, Matt Kenseth and his crew are still having an excellent season. They've been running consistently and won at the Daytona 500 in February.
I expect another solid finish at Texas Motor Speedway, where he has done very well in his his 12-year Cup career. He has 10 top fives and 13 top 10s at this track. He has also won here twice, including last spring's race.
In the past 13 races, he has finished outside the top 10 just twice (12th in fall 2006, 20th in spring 2010).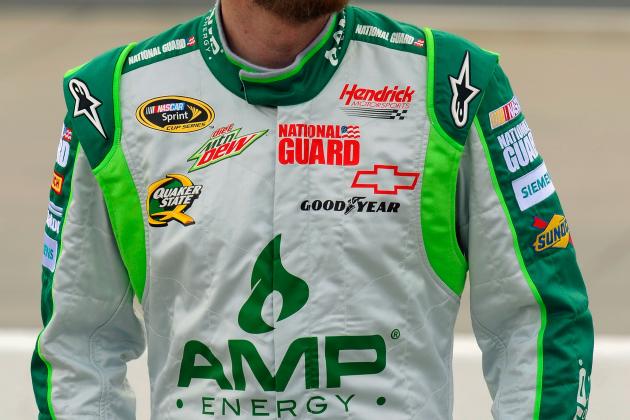 Jared C. Tilton/Getty Images

Who would have thought that Dale Earnhardt Jr. would be the most consistent driver out of the Hendrick Motorsports stable so far this season?
Whether you like him or not, there he is, sitting in second in points.
Earnhardt Jr. got his first career win at Texas in his rookie year of 2000. Since then, he has also posted three top-five and 10 top-10 finishes.
Last year, he finished ninth and seventh, respectively. With the way he has been running this season, I'm looking for an even better finish in this race.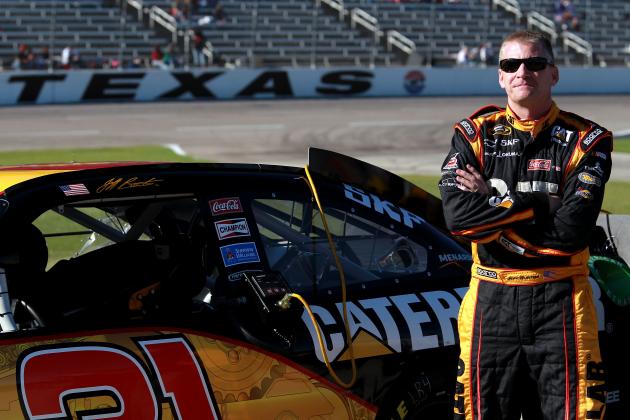 Ronald Martinez/Getty Images

My dark horse to win this Sunday's race, Jeff Burton has been posting mediocre finishes the past two races after having a good start.
I'm looking for him to turn things around (like Kahne and Gordon), and if there's one place I think can he manage to do so, it's at Texas.
He got his first career win in the inaugural race in 1997, and he became the first multi-time winner at this track, when he won in 2007. He also has three top fives and nine top 10s at this track.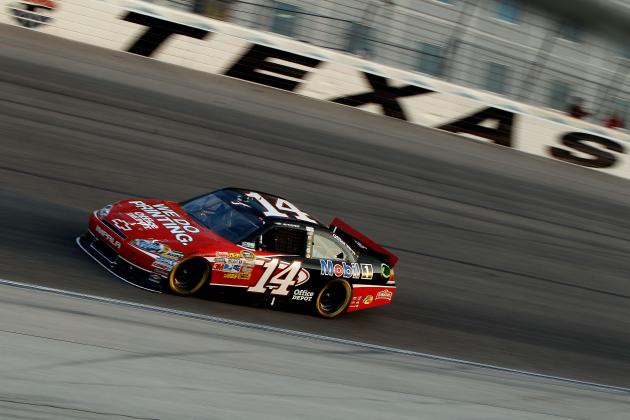 Brandon Wade/Getty Images

Is it possible that Tony Stewart is even better this year than he was last year?
Remember, he didn't even win any races until the Chase began. This year, he has already won twice and sits in third in points.
And speaking of wins, he won at Texas last fall, so there's little doubt in my mind that he will contend again.
Need more persuasion that he will do well here? He won here in the spring of 2010 as well. He also has five top fives, 11 top-10 finishes and an average finish of 12.6 at this track.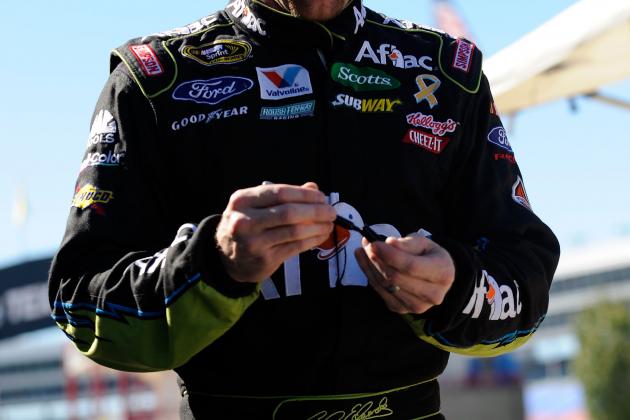 Jared C. Tilton/Getty Images

When it comes to wild cards at Texas, Carl Edwards would definitely have to be one.
He has three wins at this track, including a sweep in 2008. He has also had recent success here. Last year, he finished third and second, respectively.
At the same time, however, he has four finishes of 26th or worse.
For Carl Edwards, he either seems to finish really well or finish horribly. I'm not only going with the former but that he also grabs a win.