2012 NBA Draft: Projections for the Top 5 Picks Overall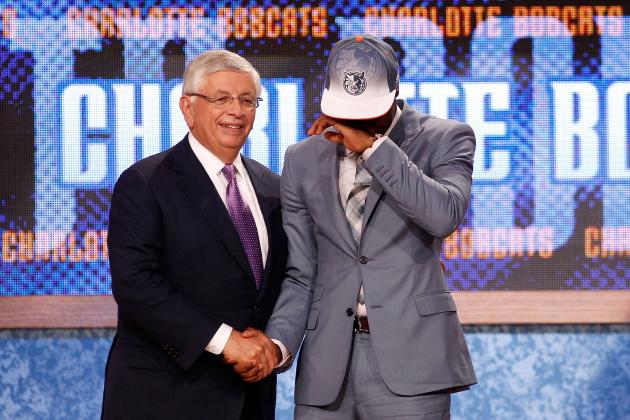 Mike Stobe/Getty Images
Will the 2012 draft bring more Bobcat tears?
The 2012 NBA draft will have many surprises to come as declarations for the lottery are announced. High school prospects like Shabazz Muhammad may opt for the professional ranks and leave ideas of college campuses in the undecided future.
With chips falling where they may, here are projections for the top five NBA draft picks of 2012.
Begin Slideshow

»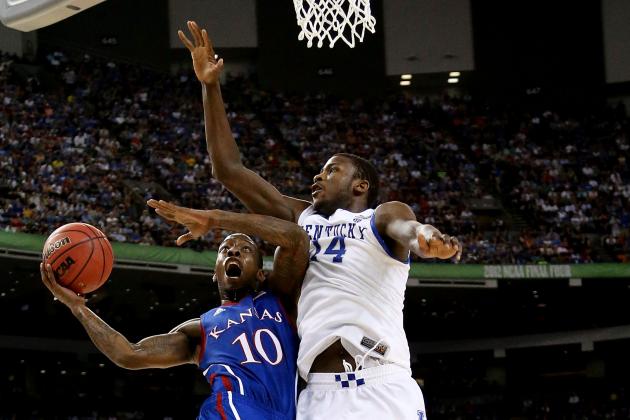 Ronald Martinez/Getty Images

There is little question in my mind that a Kentucky Wildcat will be selected first. In this variation of the mock draft, I analyzed the commitment to team play and athleticism and found Michael Kidd-Gilchrist as the No. 1 overall pick at this time.
This 6'7" forward has an NBA body and boundless potential to influence the Bobcats, and he has much to learn from his new teammates that can aid his development following an NCAA title.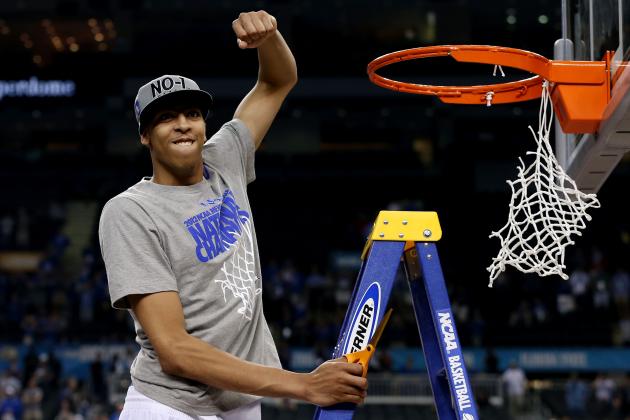 Jeff Gross/Getty Images

Still upset over my No. 1 selection? I thought so, but calm down.
The Washington Wizards are a better franchise sitting at the bottom of the barrel for Anthony Davis to develop as a star. Playing with John Wall will be a marvelous connection for Davis to develop alongside. The agility and ability of Davis combine for a special kind of long-term NBA potential.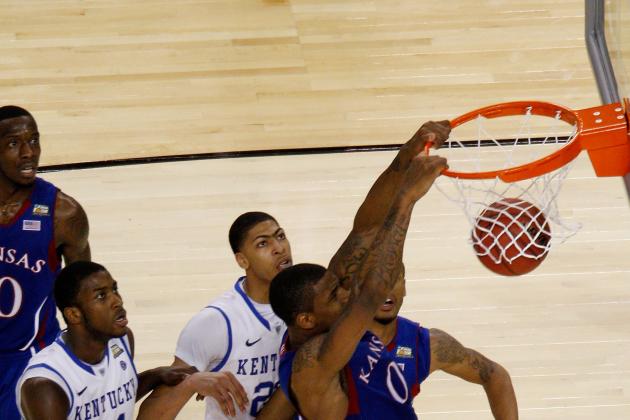 Chris Graythen/Getty Images

Kansas is proud of Thomas Robinson's effort through March Madness. As well they should be.
This power forward is ready to be an impact player for the Hornets and give the city some hope for the future after Lamar Odom's challenging season. Robinson may be the strongest big man in this year's draft.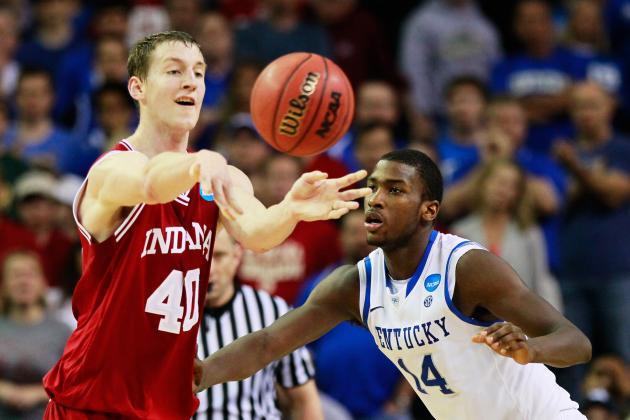 Kevin C. Cox/Getty Images

Cody Zeller brings balance to the tempo of the Raptors. He aids an inside-out offense and adds some bite to the Toronto defensive scheme.
Zeller is one of the most talked-about rookies this year for his abilities to make an impact on the outcome of a game.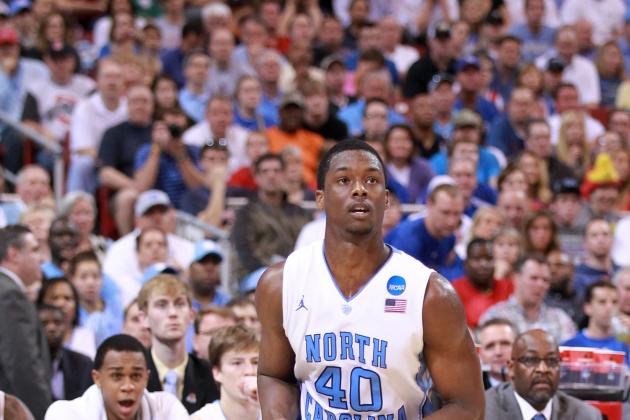 Andy Lyons/Getty Images

Skill and size make Harrison Barnes a sure thing for the Nets. The franchise needs a marquee addition for a fresh face to the franchise before making the Brooklyn relocation. Barnes was a team leader, and he brings a well rounded skill set to the NBA level.