Philadelphia Phillies: 10 Burning Questions Heading into Opening Day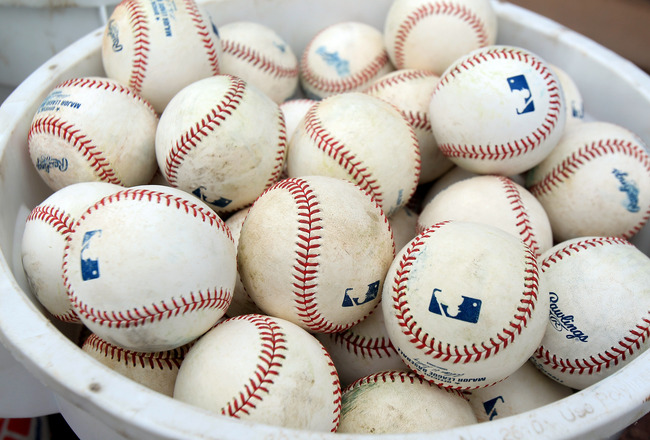 Streeter Lecka/Getty Images
Being without Chase Utley and Ryan Howard to start the season, the Phillies have more uncertainty than usual. That being the case, they'll need to be more creative, but also that they'll have more moving parts than usual.
With that come questions, and here are ten they will face heading into Opening Day.
How often will Juan Pierre play?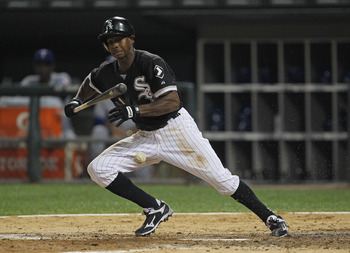 Jonathan Daniel/Getty Images
Juan Pierre actually hits lefties better than he hits righties, despite being a left-handed batter, so it'll be interesting to see how often Charlie Manuel puts him in the lineup. He certainly makes the lineup more dynamic and most resembles any type of a leadoff hitter compared to everyone else in the lineup.
How much can the Phillies succeed with small ball?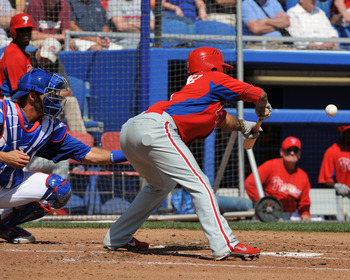 Al Messerschmidt/Getty Images
It clearly is an uncomfortable fit--the Phillies, Charlie Manuel and small ball. It is not what they do, but they may be able to make it work. One interesting thing David Murphy points out is, if Pierre leads off, they will have five straight hitters who have not averaged more than ten home runs per season batting consecutively in the order. Very un-Manuel-esque.
Will John Mayberry Jr. Be Given a Chance to Hit and Play Every Day?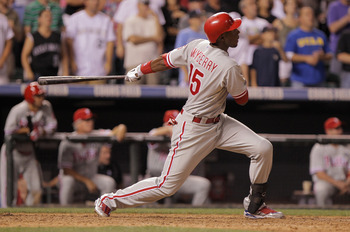 Doug Pensinger/Getty Images
Manuel says he will, but you have to wonder how much he actually will with the manager's new fondness of Juan Pierre. The Phillies now have a number of options because of Mayberry, Polanco and Wigginton's versatility, but Mayberry may not have as many steady at bats that he needs to get comfortable, as was the case early last season.
How many different lineups will Charlie Manuel use?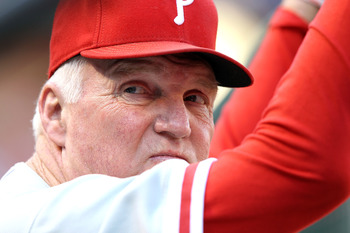 Jamie Squire/Getty Images
As I mentioned, they have a number of guys that offer versatility. Even in the lineup, they have a few guys that can bat in a few different slots like Jimmy Rollins and Shane Victorino. So will Manuel let the same eight play and bat in the same spots or will he get creative, go by matchups, or have a different approach to each game?
Does Cole Hamels Get an Extension Soon?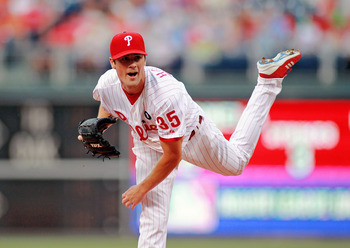 Len Redkoles/Getty Images
This is something with which the media seems overly concerned. There are no indications that either side is disinterested, but this is a burning question because of the concern level. Fortunately, Hamels will not set some irrational deadline like some players do, and will cooperate in negotiations during the season.
Will Vance Worley regress, improve or remain the same?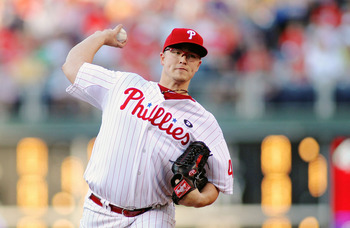 Len Redkoles/Getty Images
It's not likely that Worley can lead the team to a 14 game winning streak in his starts again, but he should be able to remain a competitor on the mound, and at least give his team a very solid shot at winning the ball game.
Who Fills out the Bullpen?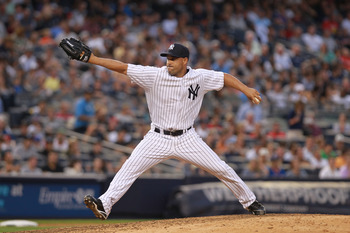 Nick Laham/Getty Images
It looks as if the final spot will go down to Joe Savery or Raul Valdes. Having either lefty will support Antonio Bastardo in the bullpen to keep him fresh for all 162, as well as be used earlier in the game. Valdes makes the most sense as being the selection, allowing Savery to return to AAA, save his options, as well as rewarding the guy that had the better Spring.
Do They Acquire a Bench Player?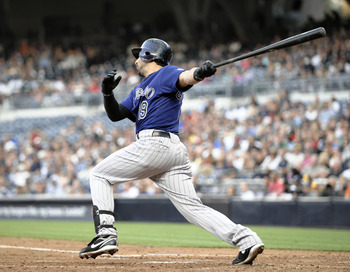 Denis Poroy/Getty Images
They could certainly use one, being on tap for an all-left-handed bench. Ryan Spilborghs, as he is nearly every year, is a guy to keep an eye on as he is in danger of not making the Indians' roster.
Who Fills out the Bench?
Elsa/Getty Images
If they do not acquire another bat, who do they fill their bench with from their internal options? Hector Luna has a shot, especially given the scarcity of right handed bats.
Are They Better Than Last Season?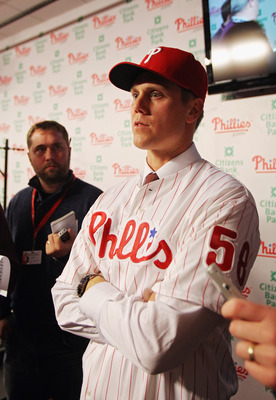 Len Redkoles/Getty Images
This is the question that every team asks itself going into a season. For the Phillies, they have to find a way to improve on a 102 win season but it's reasonable to think they have prepared themselves for the task. Time will tell if they are set up for a World Championship for 2012.
Keep Reading

Philadelphia Phillies: Like this team?