LA Galaxy vs. D.C. United: 10 Bold Predictions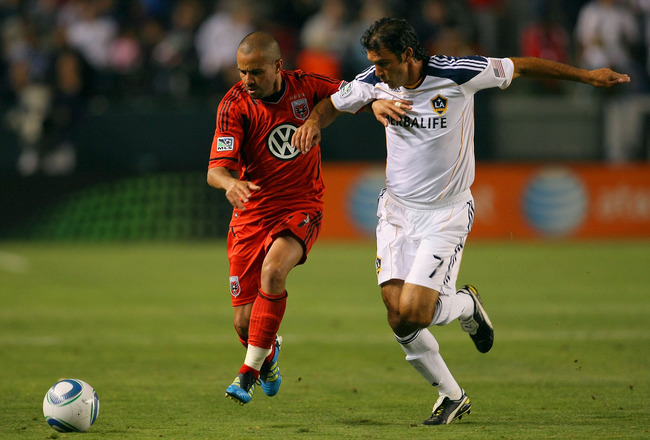 Victor Decolongon/Getty Images
After a sorry couple of matches, it's back to the Major League Soccer weekly grind for Bruce Arena's Los Angeles Galaxy, who host D.C. United on Sunday, Mar. 18 at the Home Depot Center in Carson, California.

The match will be broadcasted locally by KDOC-TV and Galavision. Here are 10 bold predictions for Sunday afternoon's tie.
1. Time for the Youth to Shine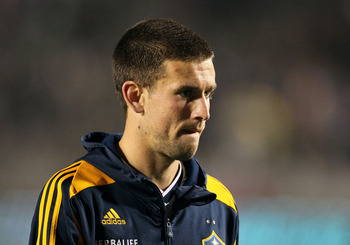 Victor Decolongon/Getty Images
It's pretty clear that the veterans on the LA Galaxy first team are gassed. They were gassed against Real Salt Lake, and they were gassed against Toronto FC. So, here is where Bruce Arena gives the young players a chance to stand and deliver, electing to rest the starters after what has been a tough last several days. Look for the rookies to prove themselves against D.C. United.
2. Los Angeles Will Stumble out of the Gates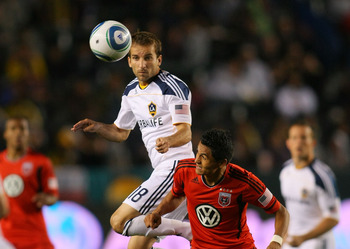 Victor Decolongon/Getty Images
That being said, the Galaxy will come out to a slow start, being unable to establish the tempo early and succumbing to the pace and speed D.C. United brings to the table. Which leads to the next bold prediction...
3. D.C. United Will Score First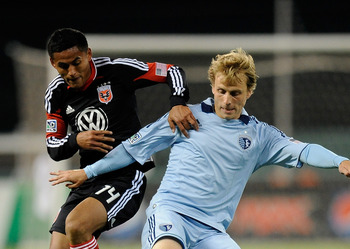 Patrick McDermott/Getty Images
That's right. D.C. United will score first in this contest. If a middle-of-the-road MLS Eastern Conference team like Toronto FC can do it, so can a D.C. United side looking to bounce back after dropping their home opener against one of the top conference contenders in Sporting Kansas City.
4. A Brace from Dwayne De Rosario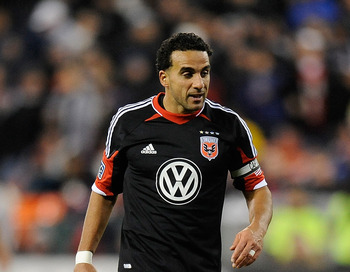 Patrick McDermott/Getty Images
There is a reason why Dwayne De Rosario won the league's MVP award last year. The man is an excellent provider, but most importantly, he can finish—something LA has failed to do early on this season. Expect DeRo to bag a couple of goals on Sunday.
5. Veterans Get Subbed in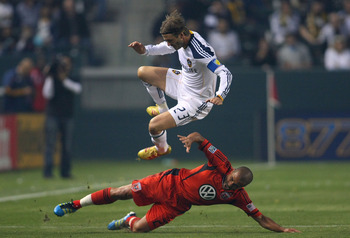 Victor Decolongon/Getty Images
Building on my first bold prediction, I expect D.C. United to put the Galaxy to the grindstone. Here is where the veterans come in. Look for players like Mike Magee, Juninho and Edson Buddle to come in later in the game as super subs.
6. No Assists for David Beckham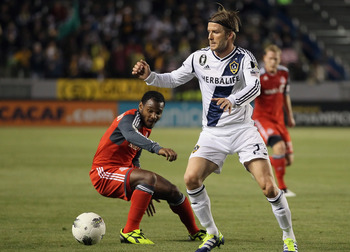 Jeff Gross/Getty Images
David Beckham's set piece slot machine will not pay dividends on Sunday. He was invisible on Wednesday against Toronto FC, and I expect more of the same from the No. 23.
No assists from Beckham on Sunday.
7. No Goals from Robbie Keane or Edson Buddle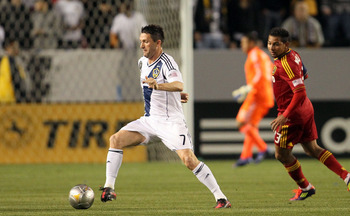 Victor Decolongon/Getty Images
When you can't finish, you can't finish. Neither Robbie Keane nor Edson Buddle should be expected to record one on Sunday afternoon against D.C.
8. At Least 15 Saves from Josh Saunders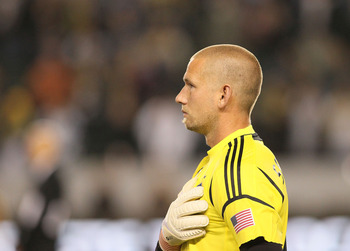 Victor Decolongon/Getty Images
Josh Saunders has been doing all he can to hold the fort down for the Galaxy. Look for Saunders to make at least 15 saves because D.C. will be peppering the net, taking advantage of one of the most porous defenses in the league.
9. Someone Other Than the Usual Suspects on the Score Sheet for LA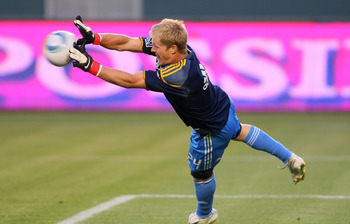 Victor Decolongon/Getty Images
Bold predictions are bold for a reason. It may not happen, but it is possible. So, I am calling for someone other than Landon Donovan, Robbie Keane, Edson Buddle, David Beckham or Mike Magee to get on the score sheet for LA.
Wonder who that will be? Stay tuned...
10. D.C. United to Win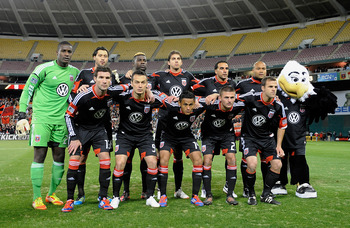 Patrick McDermott/Getty Images
Yep, you heard it first. The nightmare is set to continue for one more match. D.C. United will engage in another smash and grab after the Galaxy's tired legs give out on them once more. Let's go for...

D.C. United 3, Los Angeles Galaxy 1
Keep Reading