Richard Jefferson to Warriors: Winners and Losers from Warriors-Spurs Deal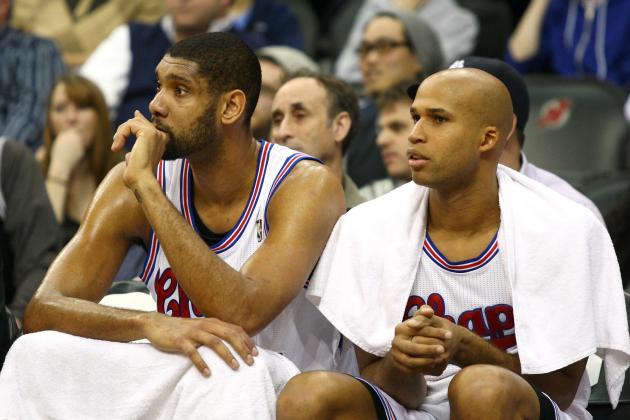 Chris Chambers/Getty Images
Richard Jefferson won't be joining former teammate Tim Duncan on his quest for another title.
The trade that went down this afternoon that sent Richard Jefferson and a 2012 first-round draft pick from the San Antonio Spurs to the Golden State Warriors in exchange for Stephen Jackson, will have an impact on both teams that goes beyond just wins and losses.
Each team has players who will see their roles change in lieu of the new addition. Some players will find their standing better; some may not be too impressed.
Then, there's the long-term implications on each franchise as a whole.
Who lost and who will emerge as a winner in light of this afternoon's trade?
Begin Slideshow

»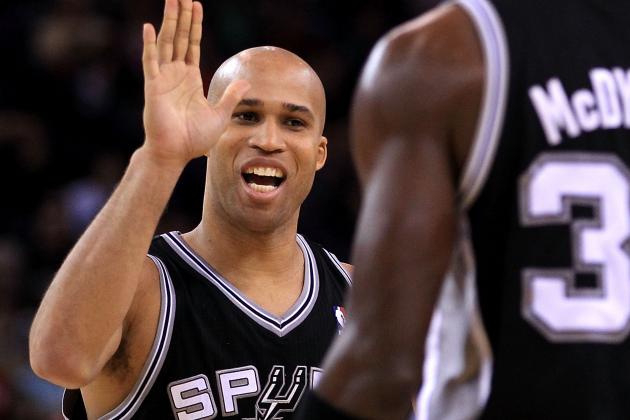 Ezra Shaw/Getty Images
Richard Jefferson may have to waive good-bye to hopes of an NBA Title.
Richard Jefferson has had a nice NBA career, even making two trips to the NBA Finals as a member of the New Jersey Nets.
Jefferson is not nearly as dynamic an offensive player as he was in his younger days, but he probably had hopes of winning an NBA Title while in San Antonio.
That's not going to happen now, as he's been traded to Golden State.
Mark Jackson will probably appreciate Jefferson's defense and maturity, and he'll see some minutes in the Golden State rotation, but at this point in his career a ring had to be one of Jefferson's top priorities, and he's much further from that now in Golden State.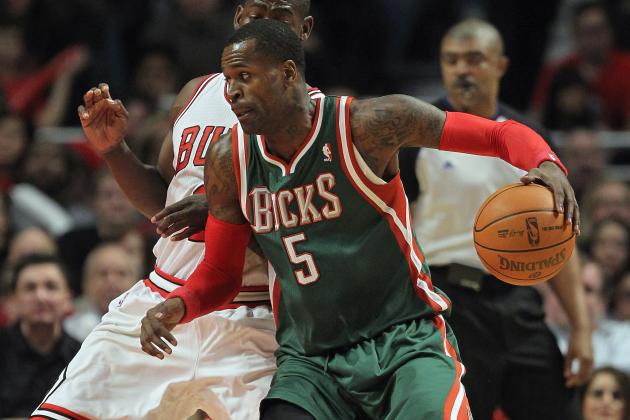 Jonathan Daniel/Getty Images
Stephen Jackson stepped into a situation he's already familiar with.
Stephen Jackson has played on a number of teams and even won an NBA Championship while on the San Antonio Spurs back in the 2002-2003 season.
Jackson returns to San Antonio, and even though it's almost ten years later, the same coach and the same star power forward are still there.
That team is also still near the top of the Western Conference.
In less than 72 hours, Jackson went from an undefined role on a team with playoff aspiration, but little hope of a real NBA Finals run in Milwaukee, to a team near the very top of the Western Conference.
Add in his familiarity with key players and the head coach, and Jackson has to feel very good about his situation.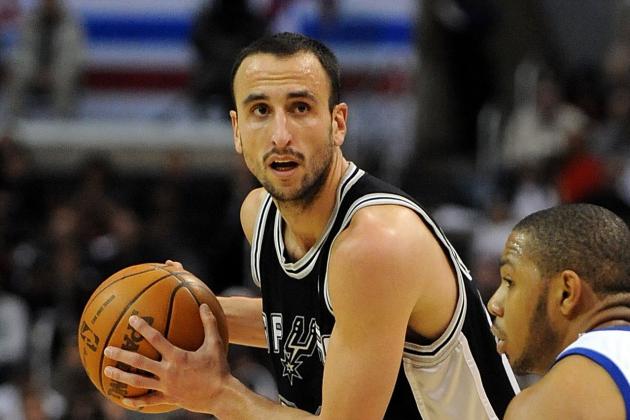 Harry How/Getty Images
Manu Ginobili may see some more open looks with Jackson on the floor.
Manu Ginobili has battled injuries this season, and when he's been healthy, he's had to contend with being the focal point of opposing defenses.
That's because, until today, Ginobili was really the only backcourt scoring threat, in regards to creating his own shot.
Stephen Jackson changes that.
Ginobili won't get as many shots with Jackson on the floor, but he may find himself with a better selection of shots.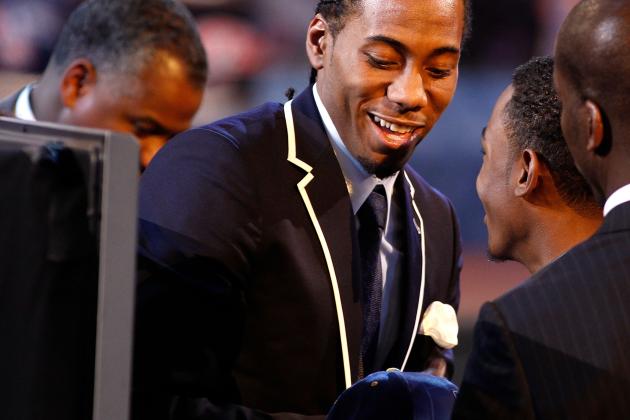 Mike Stobe/Getty Images
First round draft pick Kawhi Leonard may lose some minutes when Jackson is healthy.
As Richard Jefferson began to lose his offensive prowess, the Spurs began to search for offensive production at the small forward position from anywhere they could find it.
The Spurs found minutes for both Daniel Green and Kawhi Leonard.
Neither player developed into an offensive force and, with Jefferson gone and Jackson in the mix, the opportunities to play the role of scoring small forward just shrank by a fair amount.
For young players trying to establish themselves in the NBA, minutes are among the most coveted of items when they are available.
They are less available now.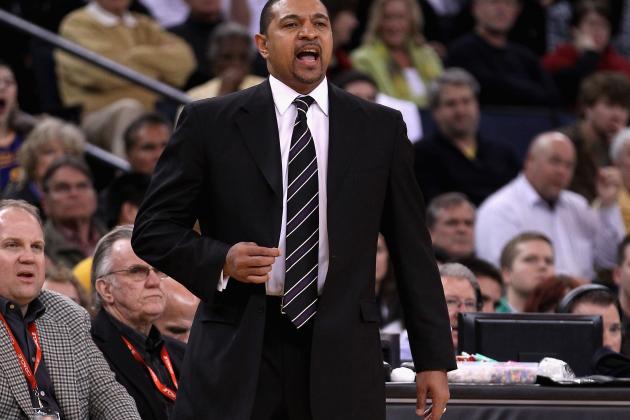 Ezra Shaw/Getty Images
First year Warriors head coach Mark Jackson has been campaigning for better defense and he may have found it.
When the season began, the words "defense" and "Golden State Warriors" were generally not associated with one another, and as the season progressed, that didn't really change.
As of this week, the tide may be turning.
In one week, the Warriors rid themselves of a one-dimensional-but-talented offensive player in Monta Ellis, and two big men that had never really seemed to fit in at the NBA level, in Kwame Brown and Epke Udoh.
They picked up Stephen Jackson—another player not known as a serious defender—but now he's been sent packing to San Antonio.
What do the Warriors have to show for all this movement?
As far as players go, they've got Andrew Bogut and Richard Jefferson. Both are injury prone, but when they're healthy, they both play very good defense.
Anyone who doubted new coach Mark Jackson's commitment to playing good defense this past week can put those doubts to rest.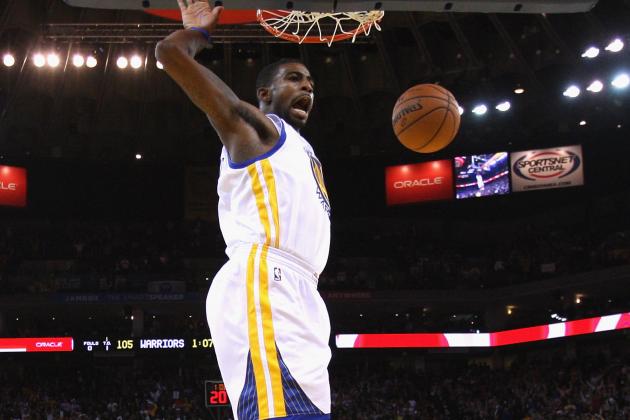 Ezra Shaw/Getty Images
Dorell Wright's days as a starter may be in jeopardy with Richard Jefferson arriving on the scene.
The 2010-2011 season was a breakout one for Dorell Wright.
He was able to take advantage of minutes made available as a result of injuries to both Monta Ellis and Stephen Curry, which meant that Wright would have the green light to shoot the ball.
He took full advantage, and played himself into a starting role even after his two teammates had both returned from injury.
This season, Wright lost his starting role early.
Wright persevered and eventually found his way back into the starting lineup, but one always got the feeling that head coach Mark Jackson was looking for a little more in the way of defense out of his starting small forward.
Today, Jackson may have found that defense, and that may end up once again costing Wright his starting small forward job.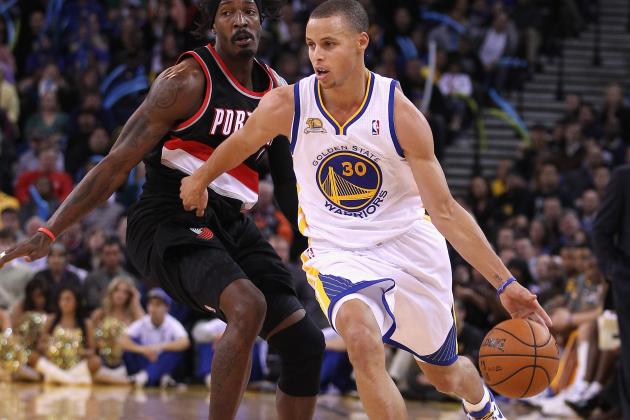 Ezra Shaw/Getty Images
When Stephen Curry eventually returns from injury he'll find a much different team.
Stephen Curry has had to walk a tightrope navigating the difficult task of both producing his own offense, and ensuring that his shoot-first pass-later teammates had enough as well.
He won't have to do that anymore.
With Monta Ellis in Milwaukee and Klay Thompson and Richard Jefferson potentially being inserted into the starting lineup, Curry will have plenty of shots to take. He also gets to help create offense for his new teammates.
Better still, once Andrew Bogut is healthy, Curry will finally have a big man to dump the ball down low to, which could lead to more open looks from three-point range.
Which is where Curry is particularly lethal.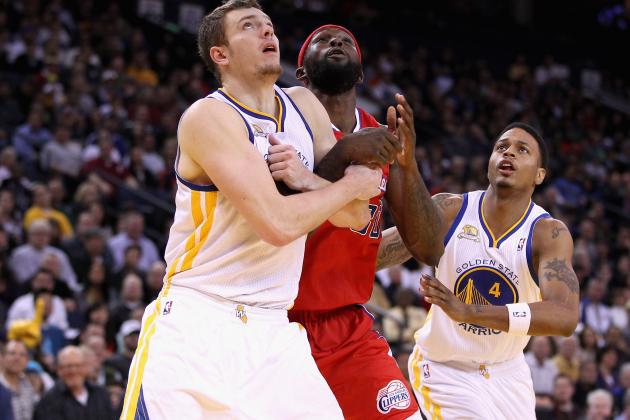 Ezra Shaw/Getty Images
David Lee will see more shots in Golden State.
The best offensive low-post player on the Warriors is David Lee.
There were times when you'd watch Warrior games and wonder how Lee could have scored so many points, when it seemed like the bulk of the shots were being taken by Curry, Ellis and Wright.
Put simply: Lee works pretty hard.
Lee gets 3.2 offensive rebounds a game, which is good for fifteenth in the league.
Lee will continue to bang the boards, but with his teammates taking fewer shots, he'll probably get a bump in scoring as well.