WWE WrestleMania 28 Sketchbook, Pt. 2: Triple H vs. the Undertaker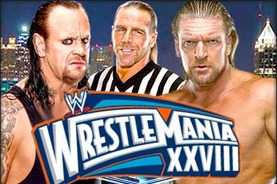 Less than three weeks away and the story of the Undertaker vs. Triple H Pt. 2 keeps moving along and building momentum each week that we get a glimpse of the battle of an era.
With HBK being added as the special guest referee we are given the element of possible revenge. Will Shawn use his striped shirt to really be the one to beat Taker at WrestleMania and be responsible for ending the streak. A quick three-count, a mysterious tap out, a new screw job for HBK to be a part possibly? Monday night saw Shawn confront taker with HHH to come out afterwards on the stage and give the DX "suck it" gesture to Taker, implying that Shawn is clearly on his side.
But is it that clear? We have two more Monday Night Raw shows to still build up the story even a little bit more.
Now enjoy my HHH vs. Undertaker sketchbook, looking at the history of this match building up to where we are now.
Begin Slideshow

»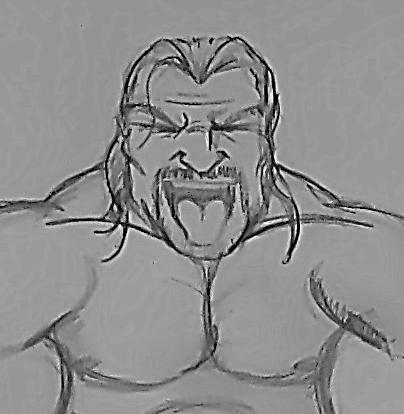 At last year's WrestleMania we saw Triple H punish the Undertaker in a 29-minute No Holds Barred match, chair shots, sledge hammers, he threw everything he had at him and tried to end it all with the Undertaker's own move the Tombstone piledriver.
He even put out the Undertakers tongue and demon scowl to what we all thought was the end of the streak. But taker kicked out and ended up defeating Triple H with a submission move, Hells Gate.
Will Triple H have what it takes to go even further this year, and how will the Hell in a Cell factor effect the outcome of this match.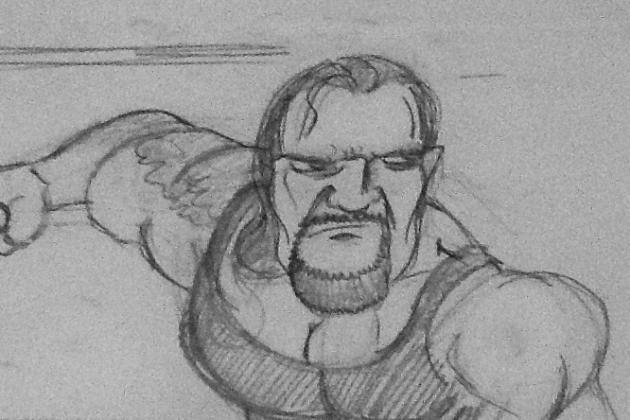 As Triple H stated, Undertaker may have won the battle, but he lost the war, for the first time ever The Undertaker had to be carried away from the ring.
We haven't seen Undertaker since last WrestleMania, we know that in his off time he married Michelle McCool, and cut off all his hair that has lately been being hidden by a hood, but it was reported that McCool left the WWE to help take and care of The Undertaker and help him heal from his injuries.
Superstars have said in interviews that all he has is the streak, that he will do whatever he has to do to win that match and he'd never quit. Triple H feels as though beating Taker at Mania will not only end his winning streak, it will end an era.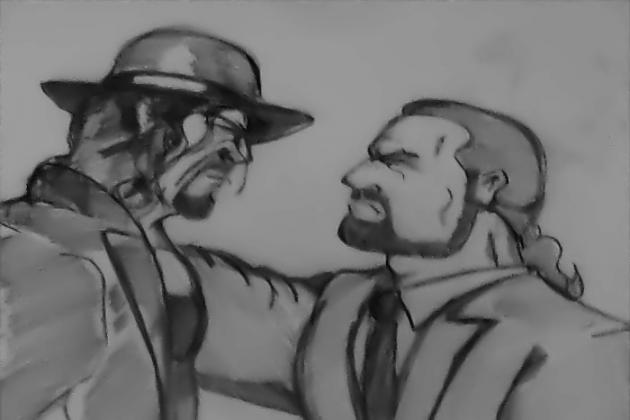 In his first confrontation with Triple H there were no words, the two men simply looked at each other, looked at the sign and gestured that this was the end.
But Triple H the first time around wasn't ready to go down that road. He gave Undertaker a sympathetic pat on the back and walked away from the challenge.
You can read my full article on this here on Bleacher Report:
WWE: The Undertaker, Triple H and the Tap on the Back That Said It All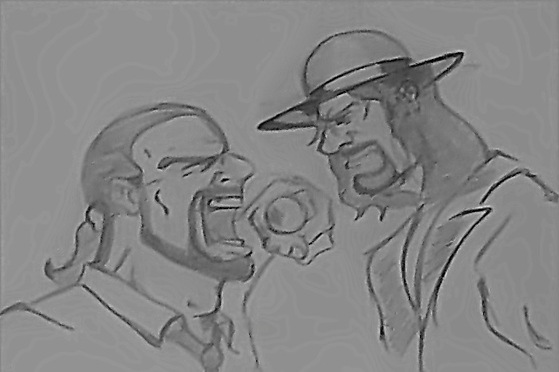 Taker found what would push Triple H over the edge by claiming that there should be no shame in not taking the match, Shawn couldn't do it, there's no way HHH would get it done since HBK is so much better than Hunter.
This got Triple H to agree to the match and declare that if they do it, they were going to do it in a way that would end it all, Hell in a Cell.
Read my full article on that night here on Bleacher Report:
WWE: Undertaker, Triple H and the Tap on the Back That Said It All Part 2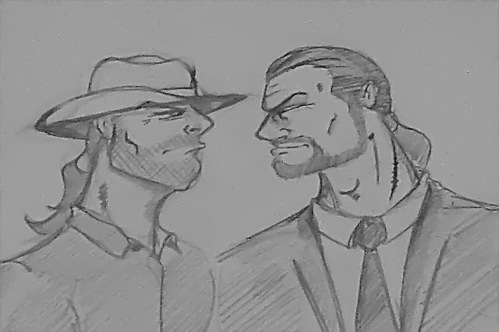 The week after Triple H accepted the challenge Shawn Michaels returned to Raw once more to talk to his friend to see what was the reason that got Hunter to accept the challenge to WrestleMania.
In true Shawn fashion he mixed his sarcasm with fun and goofing around, but we were left wit the feeling that HBK and HHH were not the fun loving DX that we had all loved so much before.
No these were the two men who both had something to prove, Hunter feels he could beat Taker and Shawn seems to feel if he had one more shot, maybe he'd be able to do the same.
He announced that he would be the special guest referee, leaving Triple H wondering if his friend was there to help him, or to make sure he doesn't do what he didn't get done and surpass Mr. WrestleMania himself.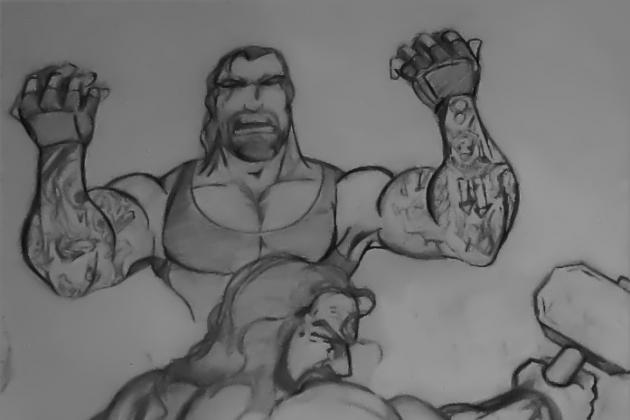 Hell in a Cell
Two legends, two future Hall of Famers, two men who have seen and done it all will meet one more time in the squared circle on April 1.
If The Undertaker wins and it's 20 and 0—20 wins at WrestleMania—defeating the likes of Jimmy Snuka, King Kong Bundy, The Big Show, Kane, Randy Orton, Ric Flair, Shawn Michaels and of course Triple H. This will be the third time Triple H faces Taker at Mania, will it end any differently than any of his other matches, or will the be the one that changes everything.
If Triple H wins its the end of an era, the end of the battle for these two gladiators that are the two last fighting superstars of their generation. They have done everything there is to do and the next step in their evolution is to change once again. Triple H will most likely become the permanent suit wearing leader of the WWE, the new Vince McMahon, the legend whom ended the streak.
The Undertaker will hopefully stay on with the WWE, be a leader in the locker room mentoring the talent and in turn being Triple H's right hand man. If there was ever an ultimate President and Vice President combination, this is it, the two most powerful men in the history of the WWE running the entire show will take the WWE and all its shows to the next level.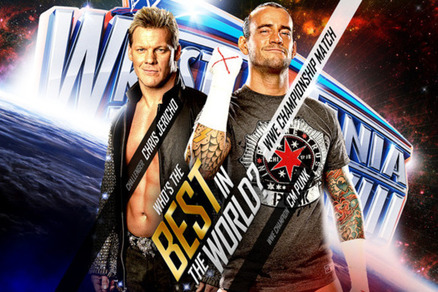 I hope you enjoyed the second part to my WrestleMania Sketchbook, next up will be the battle for Best in the World, a sketchbook tour of CM Punk vs. Chris Jericho for the WWE title.
Check out part 1 of my WrestleMania 28 sketchbook here:
Or you can see more of my art and more pop culture, wrestling, comics and other stuff over at my page:
Follow the Boom Page on twitter @BoomPage or follow my promoter @captoutstanding also on twitter, he's been known to get into the occasional spat with superstars and such on the social networking site for all my latest articles and such.
But before I go, I'm looking for a challenger!
I want to do a series of articles starting now and leading up to WrestleMania with of course some follow up afterwards. The articles will be centered around the Teddy Long and John Laurenitis feud, they will focus on each of the members of the GM's teams.
I will be doing articles on Team Teddy—that so far only consists of Santino and I need another writer to duke it out with who will take on Team Johnny Ace. Our articles could reference one another, we should be able to debate, discuss and throw a little dirt as well, all in fun and all in the style of a true wrestling feud.
Who's up for taking on the former Featured Columnist John Kindelan? Let me know.