Adonis Garcia: 5 Reasons New York Yankees Should Sign Latest Cuban Superstar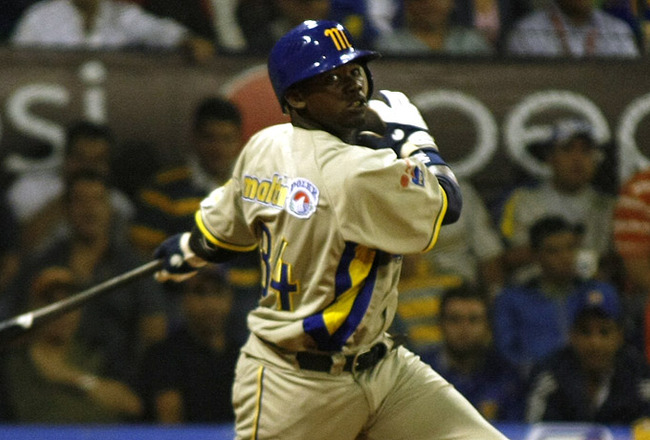 Adonis Garcia is the latest International baseball superstar to draw interest from several major league teams.
Among those teams are said to be the Oakland Athletics and the New York Yankees.
Hailing from Cuba, Garcia plays his ball in Venezuela and is viewed by many as a utility player with a solid bat.
Despite rumors that the A's and Yanks have intriguing offers for Garcia on the table, representatives from both organizations deny these claims.
Although no offers have been officially discussed, there is little doubt that the Yankees view Garcia as a player who could potentially contribute to their franchise.
Here are a few reasons why the Yankees should consider signing Garcia.
Versatility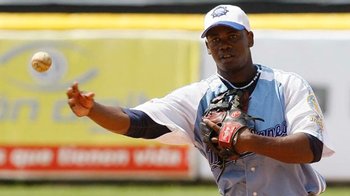 The first important factor to look at while evaluating Garcia is the idea that he could potentially play almost any position on the field.
His position varies on each roster and scouting website, with most caught between third base and outfield. Even MLB teams seem to disagree on what position fits Garcia best.
If the Yankees land Garcia, they are expected to use him as an outfielder. If the Athletics come out on top, they want to use him as an infielder.
What we can take from this is the fact that Garcia has been viewed by MLB scouts as someone who can play both the infield and outfield at the professional level.
Though he spent most of his winter ball in left field, Garcia has also been said to have spent some time at second base, shortstop and third base.
Even if the Yankees land Garcia as an outfielder, it wouldn't hurt to have someone who could potentially fill in at third base, shortstop, second base and perhaps even first base if need be.
If anyone on the starting squad needs a day off, Garcia could seemingly serve as a viable fill-in and a valuable utility man to have on the roster.
Quality Hitter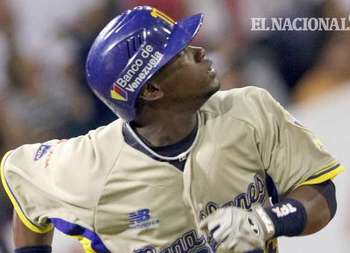 One of the qualities that many scouts seem to admire in Garcia is his ability to hit.
The most recent scouting report that I was able to find was done by Juan Dominguez from PRO Rumors.
Dominguez describes Garcia as "a pure hitter who makes a lot of contact and has quick hands that allows him to drive the ball to the gaps."
He also says that Garcia is a contact hitter with a quick bat. At the same time, Garcia also has the raw power to drive the ball out of the park every once in awhile.
Dominguez believes that "If developed correctly, he could be a 15-20 HR's hitter in the Majors."
As a conclusion, Dominguez states that "if he's able to take more pitches and employ a better pitch selection, he could be able to hit above average and also hit for power."
Although the scout also states that Garcia has a few downfalls, including his lack of discipline at the plate, his potential is hard to deny.
The Yankees certainly have the personnel and organization to cultivate Garcia into a solid, above-average hitter.
Hard Worker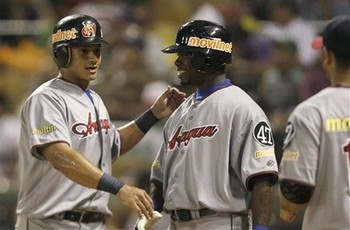 If there is one thing that many scouts and analysts seem to agree on, it's the fact that Garcia's talent is primarily raw.
By this, I am inferring that he possesses the skill set to be an above average player in the MLB, but he may require some fine tuning and training.
Luckily, my man Juan Dominguez from PRO Rumors also discusses Garcia's work ethic in his most recent scouting report.
This is what he had to say about Garcia:
"He's always focused in the game, and he is a tough competitor. Even though his defense betrayed him several times this season, he was always on top of things. He also seemed like a hard worker, or at least that's the impression he left here in Venezuela. You could say, to quote some of the old scouts, that he has 'the good face.'"
Considering Garcia doesn't necessarily have the best fielding skills or discipline at the plate, a proper attitude would be essential to begin shaping the Cuban superstar into an MLB caliber player.
It seems that Garcia has the determination and willingness to better himself as a player, which will be the first step needed after he is signed by an MLB club.
If he remains willing to learn and work hard, there is no doubt that Garcia could be a major contributor to an MLB team as early as the 2012 season.
Youth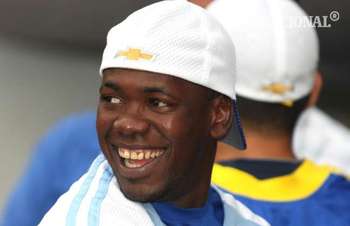 At 26 years old, Garcia seems to have youth on his side.
Since he is expected to be able to contribute to a team as early as the 2012 season, Garcia could be on his way to signing a long term contract with an MLB team.
With Nick Swisher becoming a free agent in 2013, the Yankees could have Garcia in mind as his potential replacement.
Garcia is relatively new to the outfield, and although his skills are described as raw, his dedication and athleticism could lead him to become a very solid fielder at the professional level.
While he still has at least a few quality years left in the field, Garcia could also serve as a viable DH later on in his career.
As long as he stays healthy and progresses as many expect he will, Garcia could have at least a solid ten years left in the tank as a Major League Baseball player.
Potentially Cheap Price Tag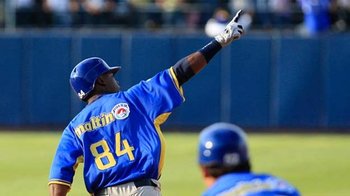 The most recent rumors stated that the Yankees offered Garcia a contract worth $16 million, while the Athletics offered him one worth $18 million.
Recently, however, these rumors have been proven false by members of both organizations.
In addition, sources from the Athletics are denying even having interest in Garcia, despite their recent activity regarding International players.
With the Athletics dropping out of the hunt, the Yankees may remain alone in pursuit of Garcia.
This could potentially allow them to claim him for a reasonable price, one that is much less than the $16 million that was rumored and denied by GM Brian Cashman.
Conclusion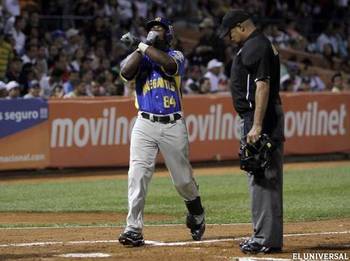 Garcia is a player who shows promising potential as a future MLB star.
His versatility, hitting ability, strong work ethic, youth and potentially cheap price tag should all be intriguing to the Yankees front office.
If the Yankees land Garcia, expect him to start in the minor leagues while the Yankees cultivate him into the player they would like him to become.
Most scouts have a feeling that it won't take long for Garcia to begin contributing at the professional level, perhaps as early as the 2012 season.
If the price is too high, I wouldn't recommend chasing Garcia. If the Yankees can get him at a solid rate, however, he could become a tremendous steal.
Keep Reading

New York Yankees: Like this team?