MLB Spring Training: Updates on 20 Biggest Injuries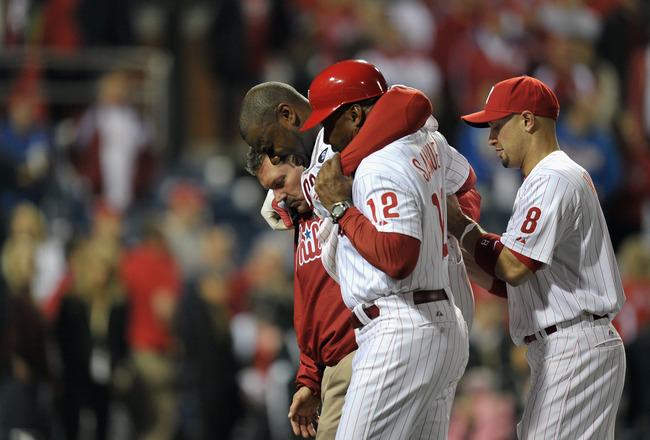 Six months after Ryan Howard went down, the Philadelphia Phillies slugger has taken a turn for the worse.
Drew Hallowell/Getty Images
Think Sizemore doesn't matter?
Just ask the Cleveland Indians and the Oakland Athletics, who already lost Grady and Scott for extended periods, respectively. Now both teams are left to scramble for replacements.
The early days of spring training have seen a number of assorted hurts and physical setbacks, some of which are sure to impact the regular season. In reverse order, here are the 20 most significant ones thus far:
Evan Longoria, Tampa Bay Rays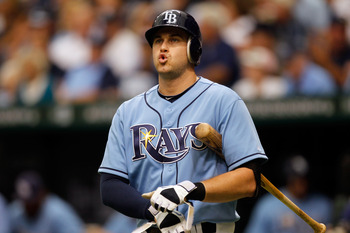 Mike Ehrmann/Getty Images
The All-Star third baseman appears to have sustained nothing more than moderate bruise earlier in the week, when a pitch struck him on the right hand. When you're the highest-paid player on a mid-market team, there is no such thing as a minor injury.
Ike Davis, New York Mets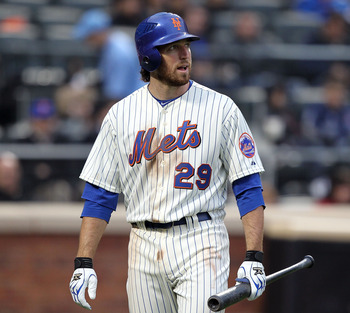 Al Bello/Getty Images
The first baseman either has or just gotten over a case of valley fever, a fungal infection whose symptoms are similar to that of mononucleosis. He claims to be fit to play, and the offense-challenged Mets can only hope the diagnosis is accurate.
Bill Bray, Cincinnati Reds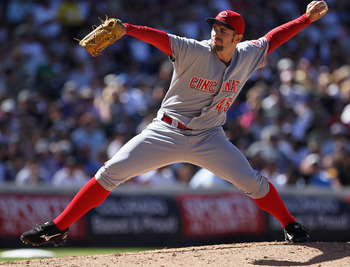 Bill Bray, Cincinnati Reds
Doug Pensinger/Getty Images
A sore left groin limited his workout schedule in recent days. The left-hander appeared in a team-high 79 games and was one of the few Reds pitchers to stand out last season.
Freddie Freeman, Atlanta Braves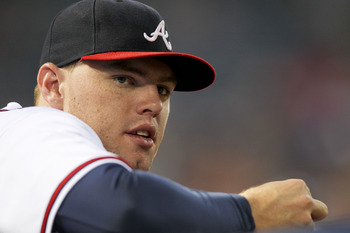 Daniel Shirey/Getty Images
The Rookie of the Year runner-up has made a rapid comeback after he partially dislocated his knee in defensive drills last week. The first baseman may return to the field before this weekend, about one week ahead of schedule.
Matt Moore, Rays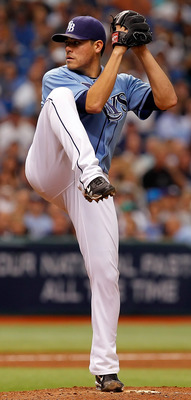 J. Meric/Getty Images
A strained lower abdomen may reduce his chances to claim a spot in the rotation, but at 21, Moore will be handled with kid gloves for now. The organization is certain to err on the side of caution here.
Jack Wilson, Braves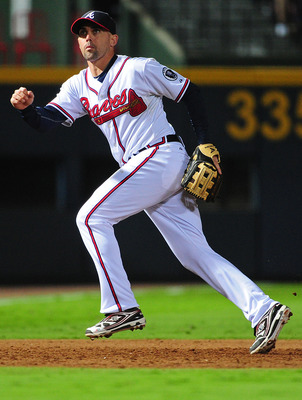 Scott Cunningham/Getty Images
The veteran was expected to back up Tyler Pastornicky at shortstop, but that was before a strained right calf landed him on the disabled list. Now the Braves will have to rely on the untested Drew Sutton or Josh Wilson in the first month of the regular season if not longer.
Andrew Bailey, Boston Red Sox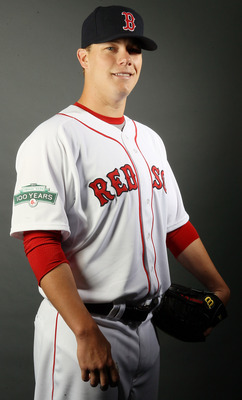 Elsa/Getty Images
The All-Star closer strained his back while he attempted to execute a vertical jump in a physical examination of all things. The injury isn't considered to be serious, but with no suitable alternative in place, the Red Sox will hold their collective breath just the same.
Adam LaRoche, Washington Nationals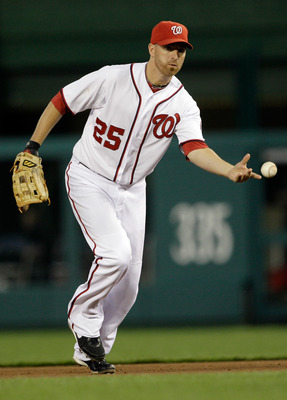 Rob Carr/Getty Images
The organization would like to salvage something from the two-year, $16-million deal that the 31-year-old signed last year, but his surgically repaired left shoulder still wasn't completely healed at the start of spring training. Veterans Mark DeRosa and Michael Morse wait in the wings.
Stephen Drew, Arizona Diamondbacks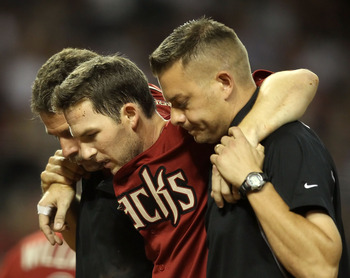 Christian Petersen/Getty Images
Eight months after a gruesome injury left him with a fracture and ligament damage in his right ankle, the 28-year-old shortstop remains on the comeback trail. Even if the veteran is available on Opening Day, which is unlikely, it remains to be seen how much if anything he has lost on the base-paths and in the field.
Ryan Vogelsong, San Francisco Giants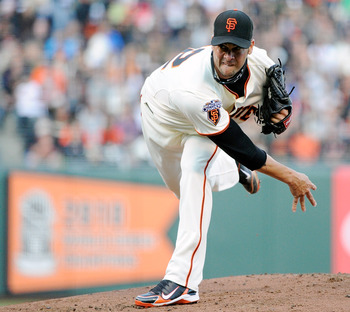 Thearon W. Henderson/Getty Images
The 34-year-old pitcher is out to prove that last season was no fluke, but a bum back is no way to start the process. Not long after the veteran agreed to a two-year, $8.3-million contract, he overextended himself while he lifted weights. His workout regimen was pushed back 10 days as a result.
Chris Perez, Cleveland Indians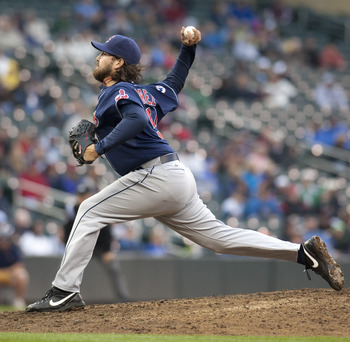 Marilyn Indahl/Getty Images
In his first spring workout, the closer pulled up lame after only 30 pitches, the result of a strained right oblique muscle. A return before mid-April appears to be out of the question, which successor Vinnie Pestano on the spot.
Geovany Soto, Chicago Cubs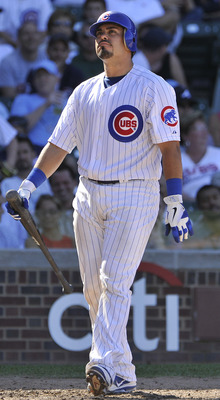 Brian Kersey/Getty Images
The catcher will test his strained groin this weekend, but there's no need to push it. The options are Welington Castillo, Steve Clevenger and Jason Jaramillo. Translation: The Cubs need this guy to be healthy.
A.J. Burnett, Pittsburgh Pirates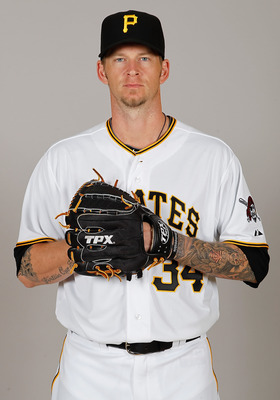 J. Meric/Getty Images
No sooner did the luckless Pirates acquire the 35-year-old veteran than he broke his right orbital bone in a bunting drill.
The organization can't afford to lose any established pitcher, but especially one who is on the books for $13 million in the next two seasons.
Tommy Hanson, Braves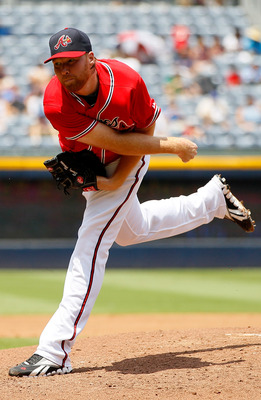 Kevin C. Cox/Getty Images
The would-be staff ace suffered a concussion in a one-car wreck en route to spring training, and the symptoms lingered for several days. The next test will come later this week, when he is scheduled to throw to live batters for the first time.
In order for the Braves to become serious contenders, the right-hander needs to take the ball every fifth or sixth day.
Franklin Gutierrez, Seattle Mariners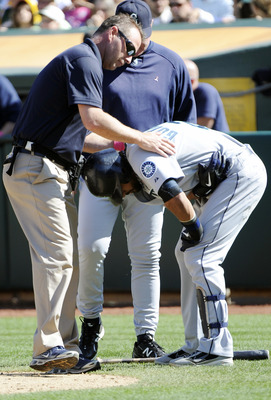 Thearon W. Henderson/Getty Images
A torn pectoral muscle has the outfielder in drydock, and he won't rejoin the parent club until May at the earliest.
The Mariners will sink or swim with journeymen Michael Saunders and Casper Wells in center field for awhile.
Carl Crawford, Red Sox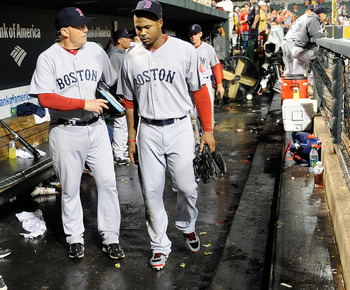 Greg Fiume/Getty Images
Intent to make amends for last season, the outfielder pushed too hard at the start of training camp and aggravated his surgically repaired left wrist in the process.
Now his status is iffy in the the first month of the regular season. Ryan Sweeney, your opportunity is ready.
Corey Hart, Milwaukee Brewers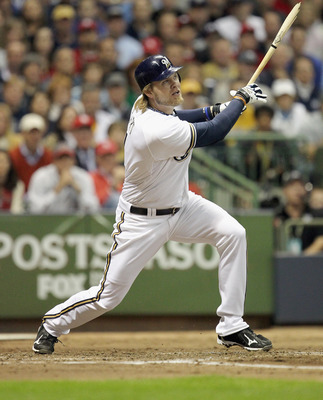 Jonathan Daniel/Getty Images
Now that Prince Fielder has moved on to greener pastures, the Brewers can't afford to lose another bat in the middle of the order, but they'll be without their right fielder (right knee surgery) until early April if not later.
The veteran has a history of knee problems, which doesn't bode well for his durability from here on out.
Grady Sizemore, Indians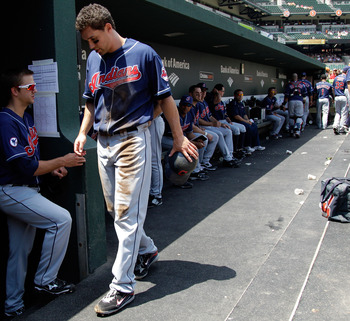 Rob Carr/Getty Images
His star-crossed career is on hold again after lower-back surgery, which marks the fourth trip to the disabled list since the start of the 2011 season.
Michael Brantley is the lead candidate to take his place for the next two months at least.
Ryan Howard, Philadelphia Phillies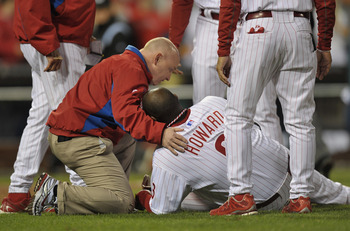 Drew Hallowell/Getty Images
An infection near his surgically repaired right Achilles tendon has the first baseman in a walking boot for as many as 10 days.
It's possible if not likely that the Phillies will be without their clean-up hitter until after the All-Star break.
Memo to rest of N.L East: Make your move early.
Scott Sizemore, Oakland Athletics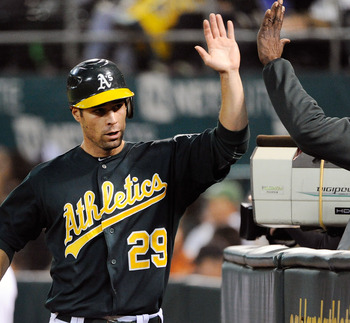 Thearon W. Henderson/Getty Images
The veteran blew out his left knee in the first full workout of the spring, which left the team without an experienced third baseman. Converted catcher Josh Donaldson and non-roster invitee Wes Timmons will get hard looks at what has become a very hot corner already.
Keep Reading