MLS Season Preview: Predicting the Breakout Performances of 2012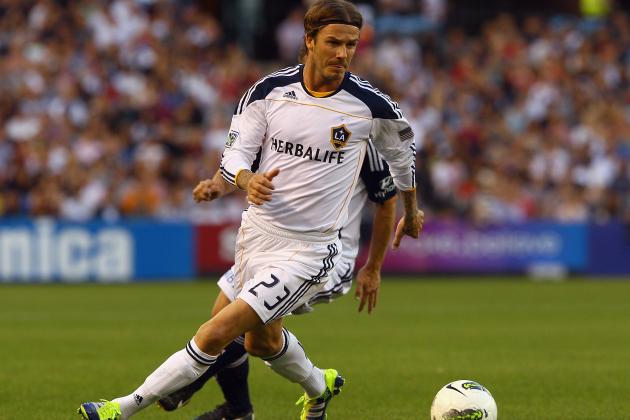 Quinn Rooney/Getty Images

After a long, busy offseason MLS First Kick week is finally back and ready to get the season started.
This winter featured a number of big moves and transfers that will give the league a completely new look in the next eight months. With so many great new additions, 2012 looks to be the most competitive and entertaining season in league history.
Want to know who is destined for a breakout season in MLS? Click through this slideshow for some preseason predictions.
Enjoy!
Begin Slideshow

»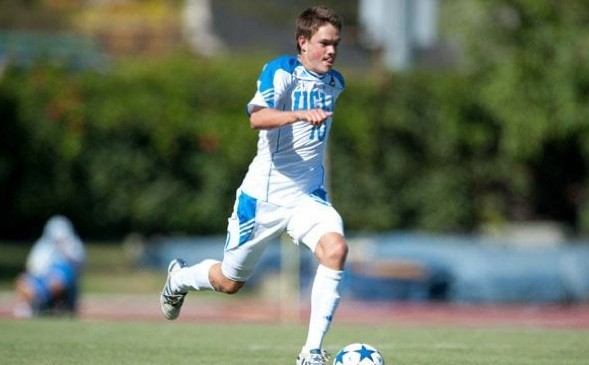 UCLA product Kelyn Rowe has had a sensational preseason for the Revs and has hinted that he could be the midfield answer for New England this season.
After a rough 2011, when the Revolution struggled to control the midfield all season long, Rowe could be the missing puzzle piece for a squad already boasting Benny Feilhaber and Shalrie Joseph in the middle.
Through his first five preseason games, Rowe already had four goals and four assists to his name, and he is destined for a first XI spot come March 10.
If his fantastic form continues, there is no doubt that Rowe is headed for a remarkable rookie year.
Other Potential Candidates: Darron Mattocks, Andrew Wenger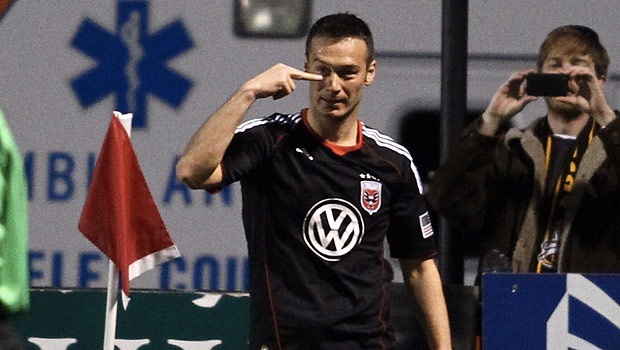 While DC United did have a relatively successful 2011, there is no denying that for the second half of the season, they were a one-man team.
The entire offense revolved around Dwayne De Rosario, who scored 13 goals and seven assists in just 18 games for the Black and Red, as Charlie Davies lost his form, and Branko Boskovic remained out with a knee injury.
While it is highly doubtful De Rosario will be able to continue his scorching hot form in 2012, the addition of new DP Hamdi Salihi, a strong, experienced goalscorer, could do wonders for the DC United attack.
Salihi gives United another dimension in the attacking third and will require some attention from opposing defenses, making De Rosario's job a whole lot easier. Expect Salihi to have a breakout year, as DC United looks to return to its glory days.
Other Potential Candidates: Kris Boyd, Eddie Johnson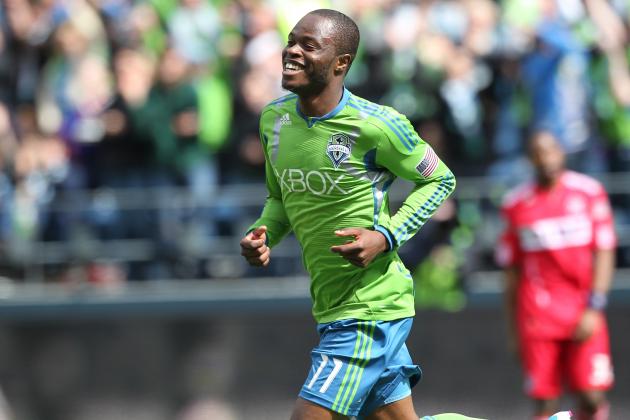 Otto Greule Jr/Getty Images

While I am sure Steve Zakuani would want his 2011 season back, winning the 2012 Comeback Player of the Year Award would not be a bad consolation.
The award is certainly there for the taking, as Zakuani will make his first MLS appearance in two weeks at Century Link Field after a horrific leg break last April cut his season short.
With the Sounders offense looking more dynamic than it was last spring, Zakuani should have a great chance to get his career back on track.
Other Potential Candidates: Branko Boskovic, Donovan Ricketts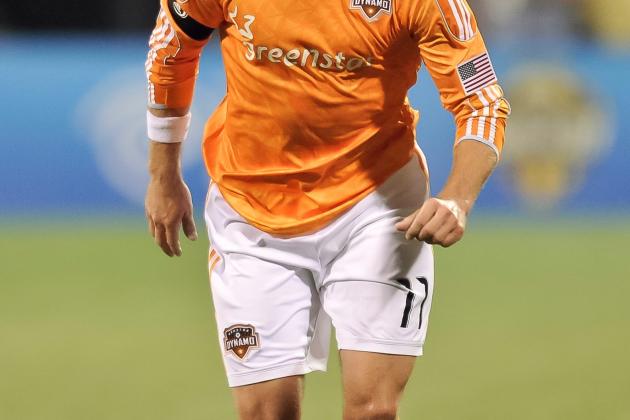 Jamie Sabau/Getty Images

After nearly a decade of MLS service, 2012 will be the year the left-footed magician will finally get into the history books.
The Houston Dynamo captain led the league in assists last season and was essential to the Dynamo's remarkable run to the MLS Cup Final in 2011.
This year, with more attacking options—such as Mac Kandji, Colin Rolfe and a more experienced Will Bruin at his disposal—Davis should have an even easier time finding ways to create dangerous scoring opportunities.
Add all that to the fact that the Dynamo will be one of the best-supported clubs in the league with the opening of BBVA Compass Stadium, and you have your 2012 MVP winner.
Other Potential Candidates: Thierry Henry, Mauro Rosales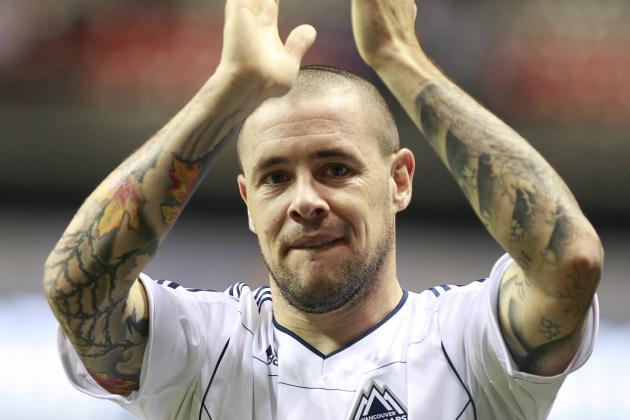 Jeff Vinnick/Getty Images

Despite taking some very unsatisfying baby steps in 2011, the Whitecaps are revamped and ready to shock the league in 2011.
Arguably the most active team this offseason, the Whitecaps have added a number of players who can come into Cascadia and make an impact immediately. After letting in more goals than any other Western Conference team last season, Martin Rennie has added Martin Bonjour and Lee Young-Pyo to try and close up the defensive gaps.
But the real additions for the Whitecaps have come on the offensive end of the pitch, as newcomers Darron Mattocks, Etienne Barbara and Sebastien Le Toux all have serious goal-scoring capabilities.
Add those three to a squad already boasting Eric Hassli, Camilo, Omar Salgado and Chiumiento, and you have one entertaining offense ready to explode in 2012.
Other Potential Candidates: New England Revolution, Portland Timbers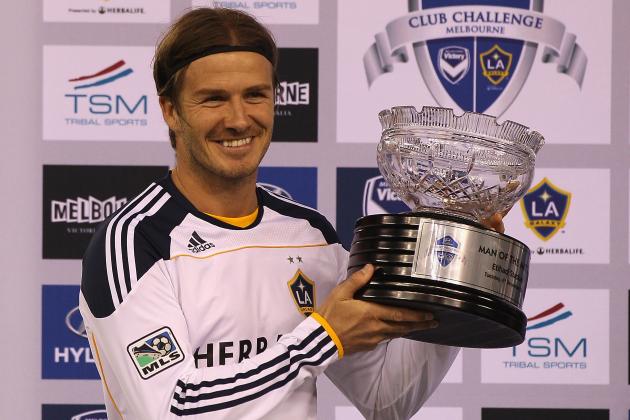 Quinn Rooney/Getty Images

After one of the busiest offseasons in MLS history, there is no doubt that the league is getting stronger as a whole.
No longer are there simply a few dominant clubs at the top, while the remaining smaller-market teams struggle to make an impact. 2012 looks to be the most balanced year in league history, as almost all teams have a chance to bring home some sort of silverware in the next eight months.
That being said, however, the L.A. Galaxy are once again the favorites to be top dog when November comes around. The league got a glimpse of just how dangerous a David Beckham, Landon Donovan, Robbie Keane attack can be last postseason, and with all three of them returning healthy, it is a wonder if any team will be able to keep the Galaxy off the scoreboard this season.
The return of Juninho in the midfield and the addition of Edson Buddle up top also point to another fantastic season for L.A. in 2012.
Will the Galaxy have some harder competition in their quest for more silverware? Of course. But right now, all potential competition still isn't on the level of the reigning MLS champs.
Other Potential Candidates: Seattle Sounders, New York Red Bulls