Daytona 500 2012: Jimmie Johnson and the Race's Biggest Disappointments
February 28, 2012

Jared C. Tilton/Getty Images
Matt Kenseth earned his second Daytona 500 victory.
Dale Earnhardt Jr. and Greg Biffle both had impressive performances. But for every driver who walked away from the Great American Race happy, there was one who wasn't so fortunate.
Here are the marquee race's three biggest disappointments.
Jimmie Johnson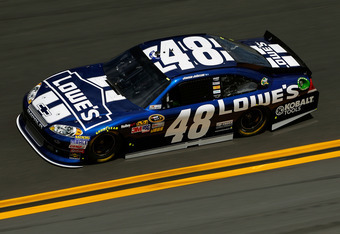 Tom Pennington/Getty Images
Everybody involved in the Daytona 500 understands the dangers involved. There are going to be a couple scary wrecks during the race, as was the case with Johnson. You just don't expect it to happen after only one lap.
The five-time NASCAR champion had to call it a night after suffering a hard lick in a pileup that destroyed his car. It's not the way Johnson wanted to start his new season after failing to defend his title last year.
He earned just two points for the result, which puts him 45 points behind leader Matt Kenseth, It's not an insurmountable deficit by any means, but it's certainly an uphill battle that will take several weeks of strong driving to make up.
Danica Patrick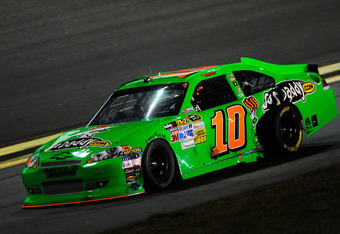 John Harrelson/Getty Images
Patrick entered the race with a lot of hype as just the third woman to start the Daytona 500, but she was involved in the same early wreck that ended Johnson's run. Even though she was eventually able to return to gain some experience, it still turned out to be a 38th-place finish.
Her marketability is off the charts, so it's no surprise the commentators were trying to find as many positives about the performance as possible. That said, her results will eventually need to match the hype if she's going to deserve a full-time ride.
Patrick simply gets into too many accidents right now to warrant a complete commitment from a team. She should be able to fix those issues as she gains more experience, but until then her starts are nothing more than marketing ploys.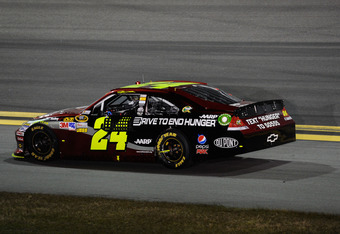 John Harrelson/Getty Images
Getting knocked out of the race is always disappointing for a veteran driver like Gordon, but it's even more frustrating when the car is good enough to win the race. That was the case for one of the sport's most popular figures on Monday night.
The No. 24 Chevy had a good showing in qualifying runs and looked like a contender in the Gatorade Duel, but it lasted just 81 laps at Daytona due to an engine problem. It will leave Gordon to wonder what could have been.
Most importantly for Gordon, as well as his Hendrick teammate mentioned above, he will be bouncing back right away next week to get the sour taste out of their mouth. The last thing they need is to let one bad finish lead to a prolonged slump to start the season.